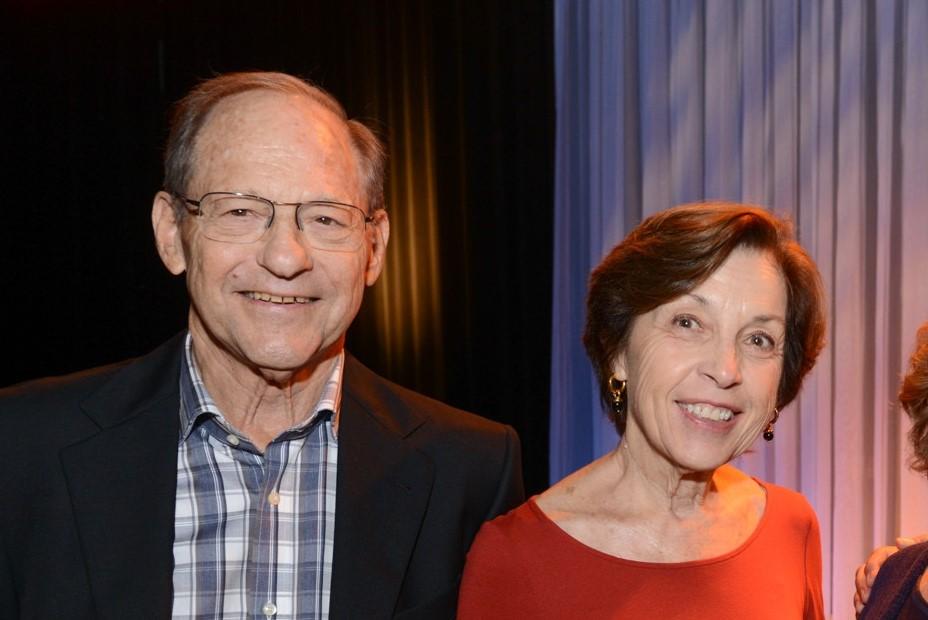 Marvin Goldsmith and Adele Goldsmith. (WTTW News)
Marvin Goldsmith, who served for decades on the board of WWCI, the parent organization of WTTW and WFMT, died Thursday. He was 84 years old.
One of the board's longest-serving trustees, Goldsmith, known as "Marv," was elected in June 1977 and dedicated his time, expertise and counsel to various committees and functions at WWCI, including development and investment, finance and governance.
"Marv's kindness, warm and witty presence, and insightful contributions to WTTW and WFMT will be greatly missed. It was a privilege to know him, and we thank him for his long and committed service," said WTTW and WFMT President and CEO Sandra Cordova Micek.  
Goldsmith's career in marketing and advertising led to the establishment of his own firm, Marketing That Works, in 1994. Prior to that, he managed accounts – including Bakers Square and Oldsmobile – at Campbell-Mithun-Esty Advertising, serving as the Chicago office's president and chief operating officer.
A 1957 graduate of the University of Wisconsin, Madison, Goldsmith began his marketing career with a focus on the grocery food industry.
Newton Minow, a WTTW/WFMT trustee emeritus, said Goldsmith's "legacy is a treasure."
---