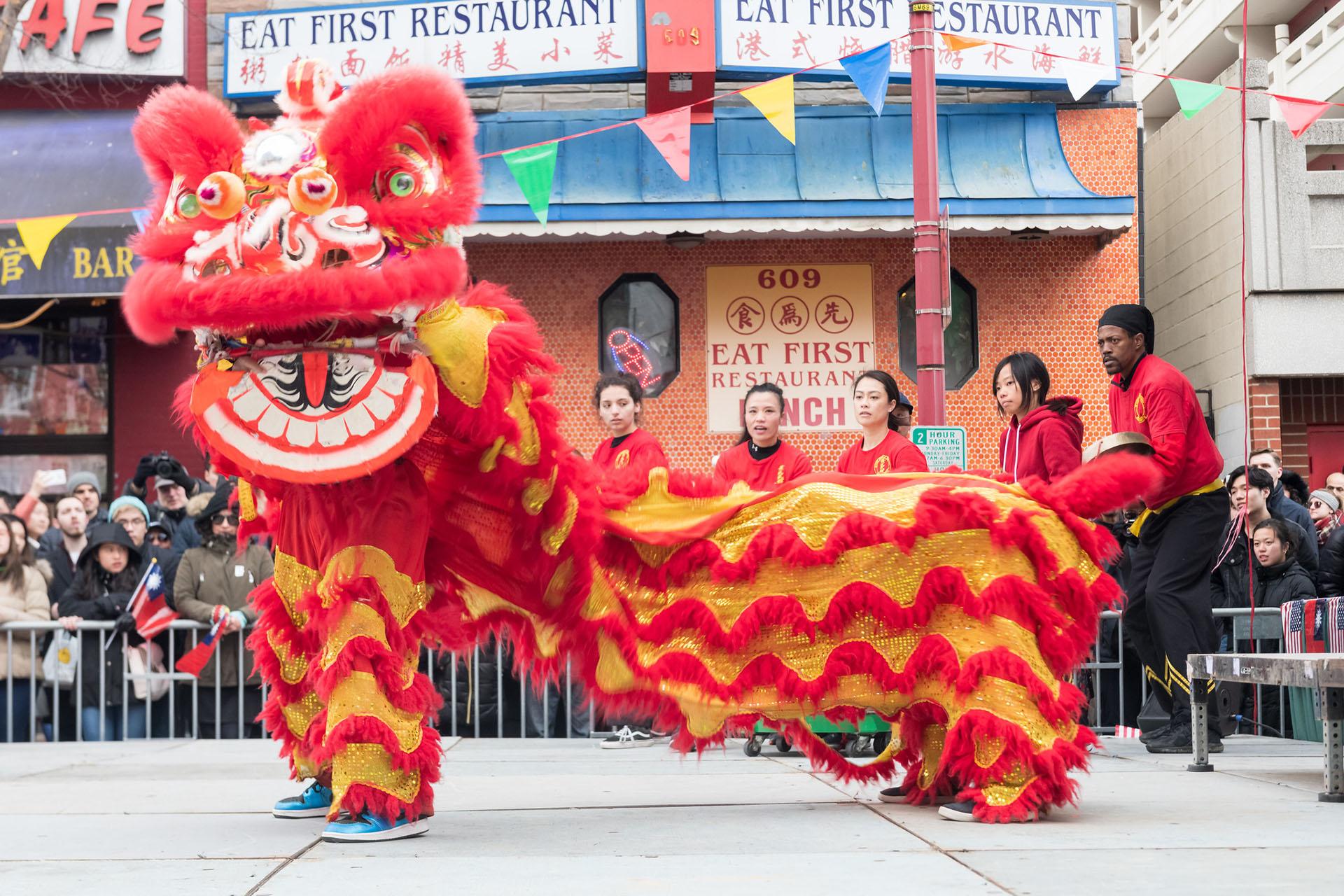 (Kyle Tsui / Flickr)
1. Flock
Celebrate the Year of Rat with a pair of free neighborhood events. At the Argyle Lunar New Year Celebration, music, colorful lion dances and a parade fill the streets of Uptown. On Sunday, the Chinatown Lunar New Year Parade features colorful floats, marching bands and traditional lion dances.
Saturday: Noon-4 p.m. Parade steps off at 1 p.m.at Argyle Street and Winthrop Avevenue | MAP  
Sunday: 1 p.m. Parade steps off at 24th Street and Wentworth Avenue | MAP
Official - 107th Annual Chicago Chinatown Lunar New Year Parade - Celebrating "Year of the Pig" - 4717 from SUPER DEEP Media LLC on Vimeo.
---
2. Wonder
Will Woodstock Willie see his shadow or won't he? Will we have six more weeks of winter, or an early spring? Find out at Groundhog Days, an annual celebration of the 1992 namesake movie filmed in Woodstock. Festivities include stories, trivia, screenings of "Groundhog Day" (Saturday and Sunday), a walking tour of filming sites and a chili cook-off.
Details: Thursday-Sunday at various locations in Woodstock, including Woodstock Square, 121 W. Van Buren St., Woodstock. Free / MAP
(Woodstock Groundhog Days / Facebook)
3. Taste
Dozens of restaurants serve bite-size dishes and desserts at the annual Oak Park and River Forest Chamber of Commerce Bite Nite. Chat with local chefs and restaurant owners, enjoy live music and fill up on sweets in a dessert lounge.
Details: 5:30-9:30 p.m. Friday at the Nineteenth Century Club, 178 Forest Ave., Oak Park. $50 / MAP
(Photo by Ronnie Marlin)
4. Mingle
Love and friendship intertwine at the Bestie Bash Hearts & Crafts, where kiddos – and their besties, of course – can make valentines and friendship bracelets. A DJ, dance party and bounce house round things out.
Details: Noon-3 p.m. Saturday at Lincolnwood Town Center, Center Court, 3333 W. Touhy Ave., Lincolnwood. Free / MAP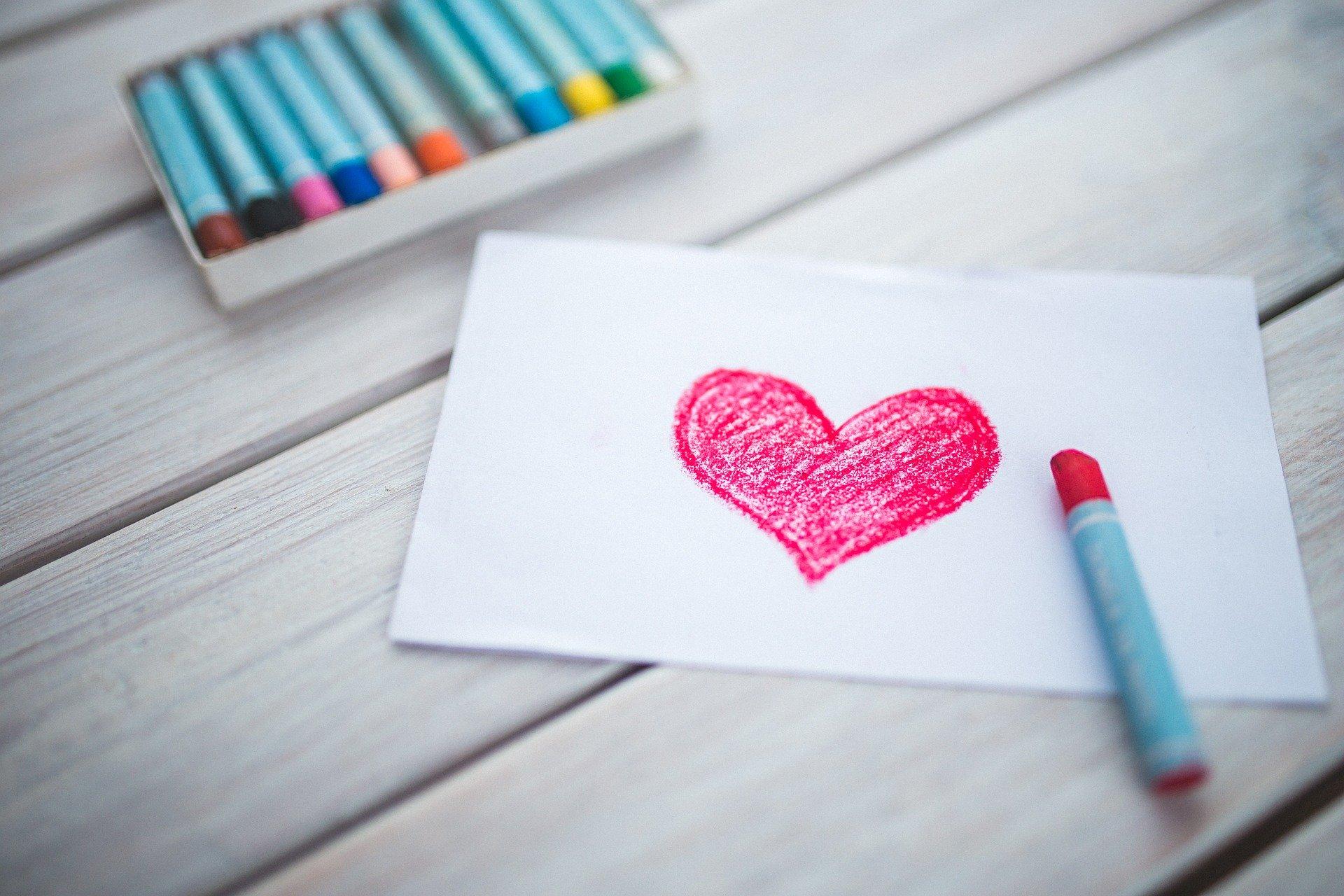 (Karolina Grabowska / Pixabay)
5. Laugh
Who doesn't love a celebrity roast? At "Toasted" you're in the hot seat as stand-up comedians roast audience members and then toast them. Hosted by Sharron and Gina Palm, the BYOB show includes guest comics from across the city.
Details: 7-8:30 p.m. Saturday at The Comedy Clubhouse, 1462 N. Ashland Ave. $8-$12 / MAP
---
6. Grow
There's no need to wait till spring to do a little gardening. At Terrariums: Make & Take you can create your own. Plants, soil, rocks, pebbles and jars are provided.
Details: 10:30 a.m.-noon Saturday at Seguin Gardens & Gifts, 5621 W. 31st St., Cicero. $30 / MAP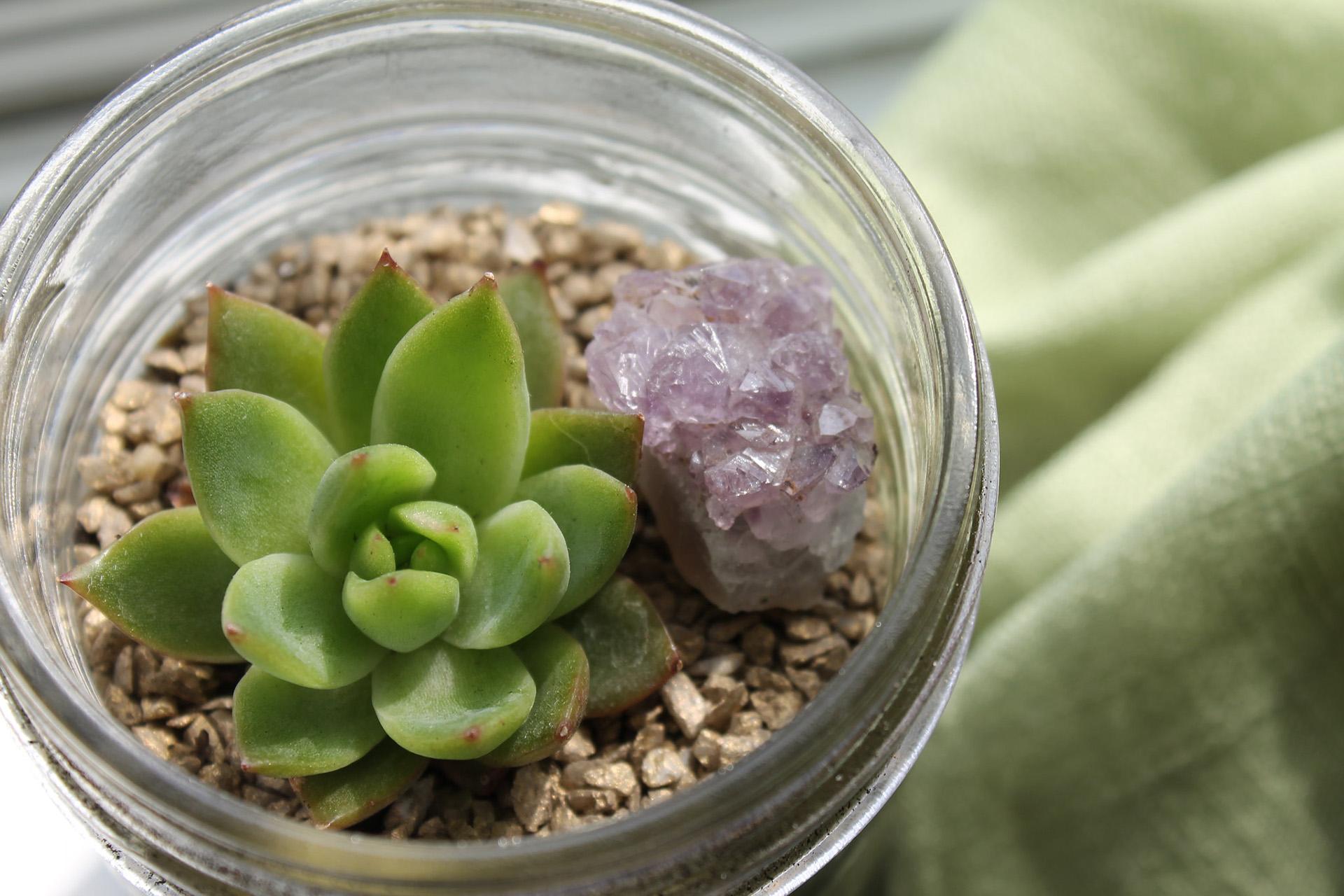 (Stacie DaPonte / Flickr)
7. Indulge
Chocolate confections and sleigh rides through downtown Long Grove (weather permitting) are on tap for the Cocoa Crawl. Sweet samples from participating businesses include hot cocoa with marshmallows, hot cocoa cookies, hot cocoa popcorn and hot chocolate-flavored taffy.
Details: Noon-4 p.m. Saturday in downtown Long Grove, including the visitor's center, 308 Old McHenry Road, Long Grove. Free / MAP
(Grimaldi Public Relations)
8. Watch
Here's your chance to see the 2020 Oscar-Nominated Documentary Short Films before the annual awards gala. The five films address global political issues, like the refugee crisis and the education of girls and women in Afghanistan, and activism in Ferguson, Missouri.
Details: 6:30 p.m. Friday; 11 a.m. and 6:30 p.m. Saturday and Sunday; 7:45 p.m. Monday through Feb. 6 at the Music Box Theatre, 3733 N. Southport Ave. $11 / MAP
---
9. Tune in
The George Crumb Festival celebrates the 90-year-old Grammy and Pulitzer Prize-winning American composer George Crumb with a pair of concerts, a panel discussion (5 p.m. Friday, $10) and multimedia exhibit that includes Crumb's notated and autographed scores.
Details: Concerts at 7:30 p.m. Friday and Saturday; $50 each; $40 festival pass (includes both concerts and Friday evening panel discussion) at Nichols Concert Hall, 1490 Chicago Ave. Evanston / MAP
---
10. Discover
The weekslong Rhinoceros Theater Festival showcases works by artists whose acts tend to be more experimental and features a mix of new and emerging artists alongside veteran festival performers. Expect to see plays, dance, devised works, music and fresh takes on classic texts.
Details: Showtimes vary, performances run (almost) daily through Feb. 23 at the Prop Thtr, 3502 N. Elston Ave. $15 or pay-what-you-can at the door / MAP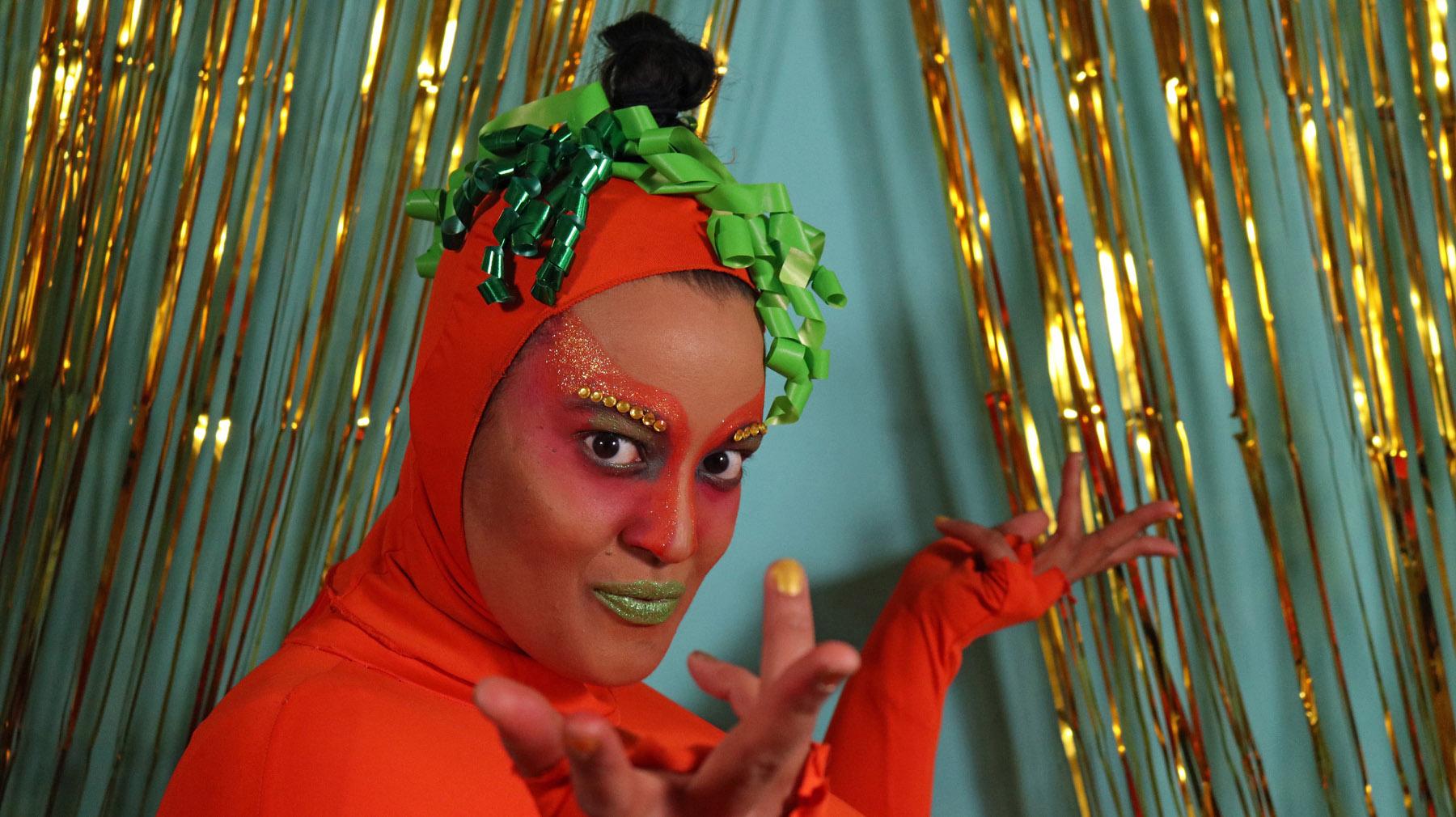 Mari DeOleo in a publicity image for "That's Not the Way I Heard It: A Surreal Cabaret Dramedy Spectacular," presented by PlayLab Productions and MANGO Braggadocio. (Photo by Dave Rader)
Events listed are subject to change. We recommend double-checking times and locations before you head out the door. Want to share your upcoming events with us for consideration in a future roundup? Send us an email.
---