1. Marvel
Tuba Christmas is one holiday tradition you have to hear to believe. The annual show features 400 tuba players dressed in holiday attire who gather to perform holiday tunes. Want to add your own brass to the mix? Tuba players can register starting at 9:30 a.m., followed by a 10 a.m. rehearsal. Decorated instruments are encouraged. Not a tuba player? Show up for the concert and enjoy!
Details: 12:30 p.m. Saturday at the Palmer House Hilton, Grand & State Ballrooms, 17 E. Monroe St. Free; $10 registration for participants / MAP
---
2. Carol
Spread holiday cheer by singing classic tunes at Caroling at Cloud Gate with the Wicker Park Choral Singers. Songbooks will be provided so you won't miss a beat.
Details: 6-7 p.m. Friday at Millennium Park, Cloud Gate, 201 E. Randolph St. Free / MAP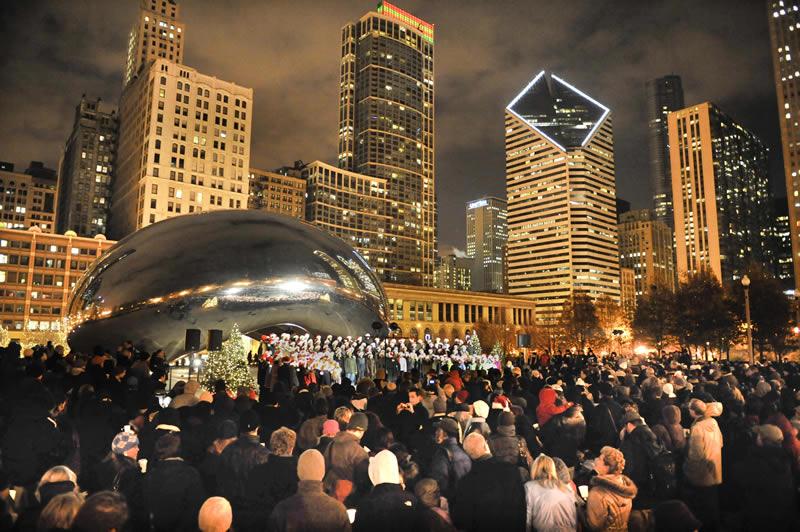 (Courtesy City of Chicago, DCASE)
3. Sparkle
Origami ornaments, paper chains, dried flowers, painted heart-shaped cookies and even Santa Claus decked out in shorts and flip-flops are among the festive displays at the annual exhibition "Christmas Around the World and Holidays of Light." Global holiday traditions are depicted on 50 trees, representing cultures from Armenia to Wales. Weekend visitors are treated to a live holiday performance, photos with Santa (additional cost) and ornament-making crafts.
Details: 9:30 a.m.-4 p.m. daily through Jan. 5 (exceptions: closed Dec. 25, limited hours Jan. 1) with extended hours on select dates at the Museum of Science and Industry, 5700 S. Lake Shore Drive. $19.95-$21.95; $10.95-$12.95 for kids 3-11; free for members / MAP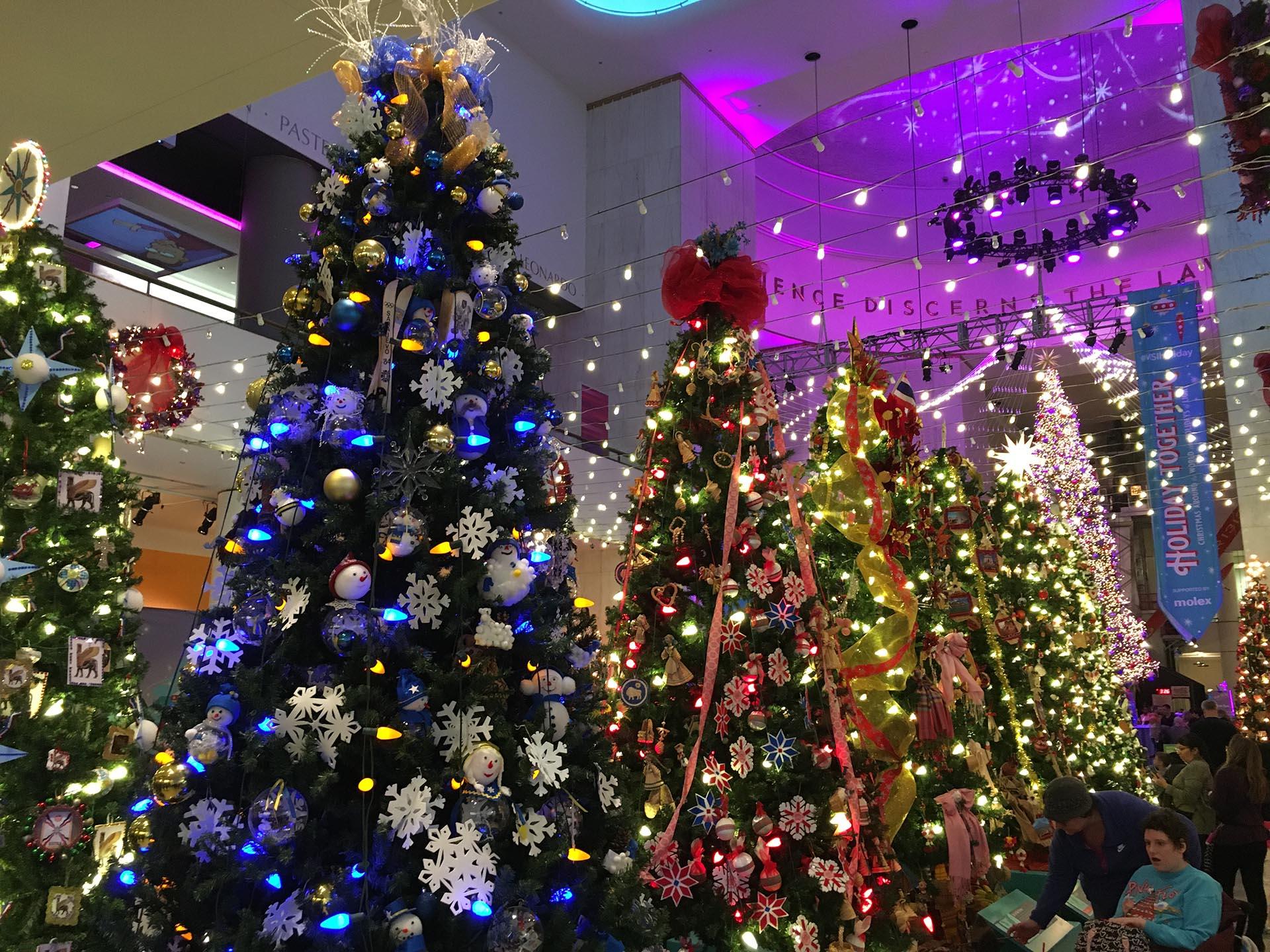 (Kristen Thometz / WTTW News)
4. Geek out
As the highly anticipated "Star Wars: The Rise of Skywalker" hits the big screen, test your "Star Wars" trivia at "Space in a Place." Dress up as baby Yoda, Rey or Luke Skywalker for a chance to win a costume contest. Lightsaber combat demos, BB-8 races with Sphero robots and science talks with Adler Planetarium scientists are also on tap. May the force be with you. (Note: The event does not include a screening of "The Rise of Skywalker.")
Details: 6 p.m. Thursday at Navy Pier, Crystal Gardens and Family Pavilion, 600 E. Grand Ave. Free / MAP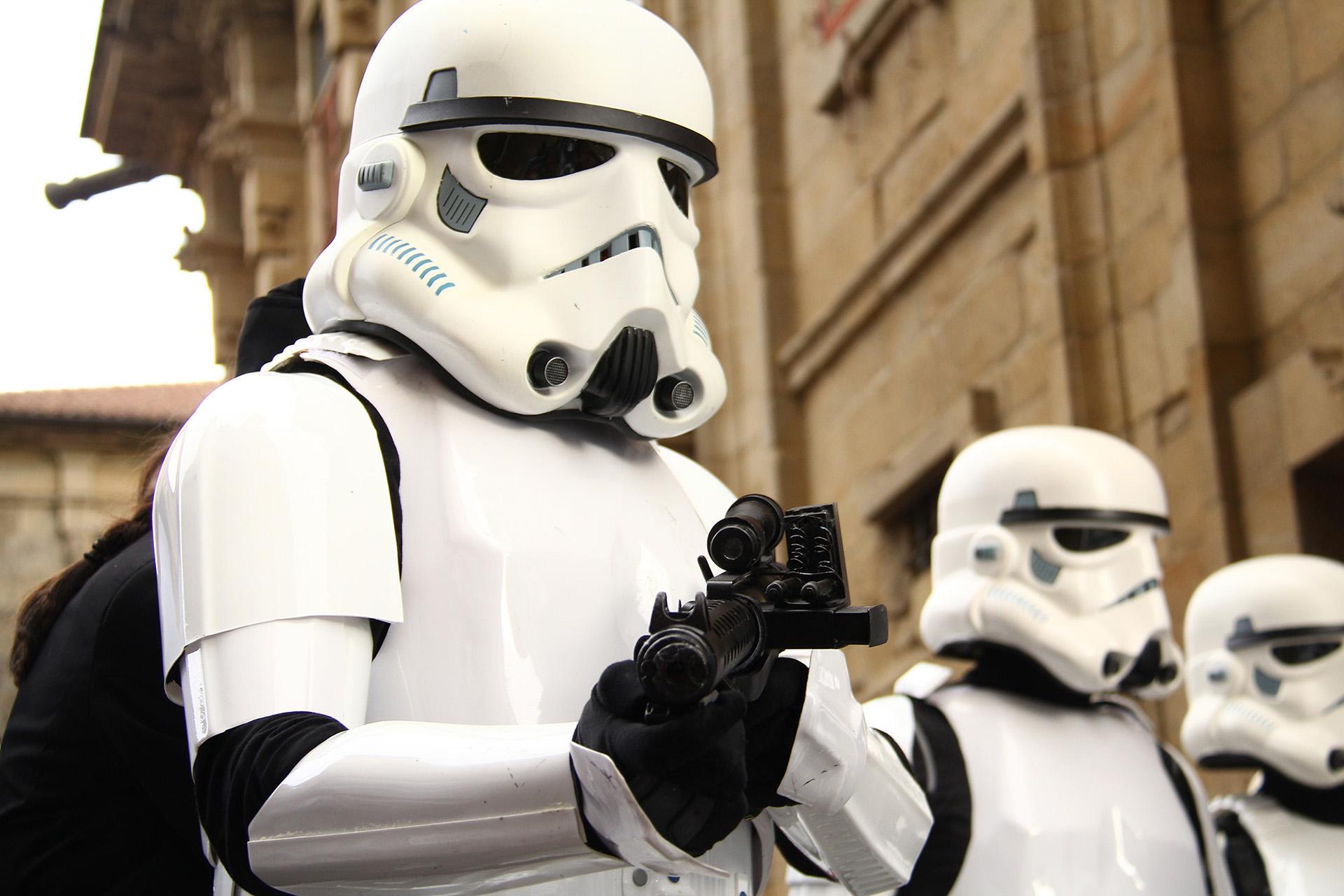 A parade in Santiago de Compostela to coincide with the 30th anniversary of the first movie of Star Wars. (Photo by Contando Estrelas / Flickr)
5. Imagine
The classic children's book "Hershel and the Hanukkah Goblins" comes to life on stage. Watch as Hershel of Ostropool tries to outsmart the goblins who haunt an old synagogue over the course of the eight nights of Hanukkah.
Details: Performances at 1 and 4 p.m. Saturday through Dec. 29 (additional performances Dec. 23 and 27) at Strawdog Theatre Company, 1802 W. Berenice Ave. $25; $20 for kids / MAP
Brianna Joy Ford and Josh Pennington in Strawdog Theatre Company's production of "Hershel and the Hanukkah Goblins."(Photo by Jesus J. Montero)
6. Compete
At Holiday Fun and Games, individuals with intellectual or developmental disabilities play Christmas minute-to-win-it games and create a holiday craft. A festive party rounds things out.
Details: 2-6 p.m. Friday at Christopher Columbus Park, 500 S. Central Ave. Free / MAP
---
7. Frolic
Stroll through a forest of holiday lights at Illumination: Tree Lights. Spread across 50 acres, decorations include lights that change with the wind, trees that light up when hugged and lights that glow and move to the sound of singing. Be sure to see the trolls lit up and Tree Fascination, a new video projection that combines art and science to showcase the beauty and form of trees using color and pattern.
Details: 4:30-9:30 p.m. (last entry at 8:30 p.m.; closed Dec. 24-25 and Jan. 1) through Jan. 5 at The Morton Arboretum, 4100 Illinois Route 53, Lisle. $13-$23; $7-$15 for kids / MAP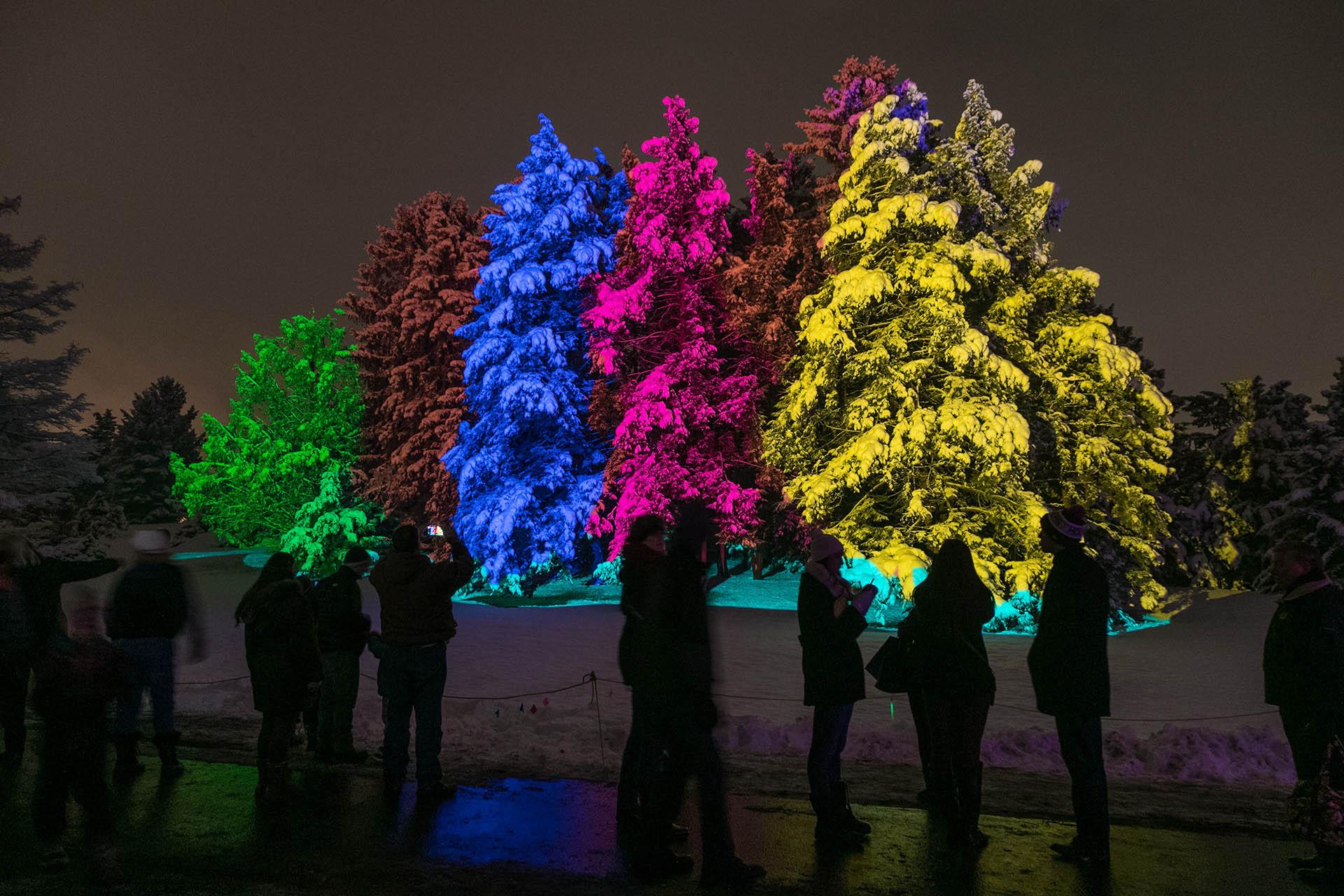 Copyright © 2016 Michael Hudson)
8. Wander
Sip hot cocoa and mulled wine at Yuletide Fest. The winter market features vendor booths, holiday lights and musical performances. Stop in the Naper Settlement Museum to see the 'Twas the Night Before Christmas exhibit, which traces the history of the classic holiday tale ($5.25; $4 for kids 4-12).
Details: 2-10 p.m. Friday; 11 a.m.-10 p.m. Saturday; 11 a.m.-8 p.m. Sunday at Naper Settlement, 523 S. Webster St., Naperville. Free / MAP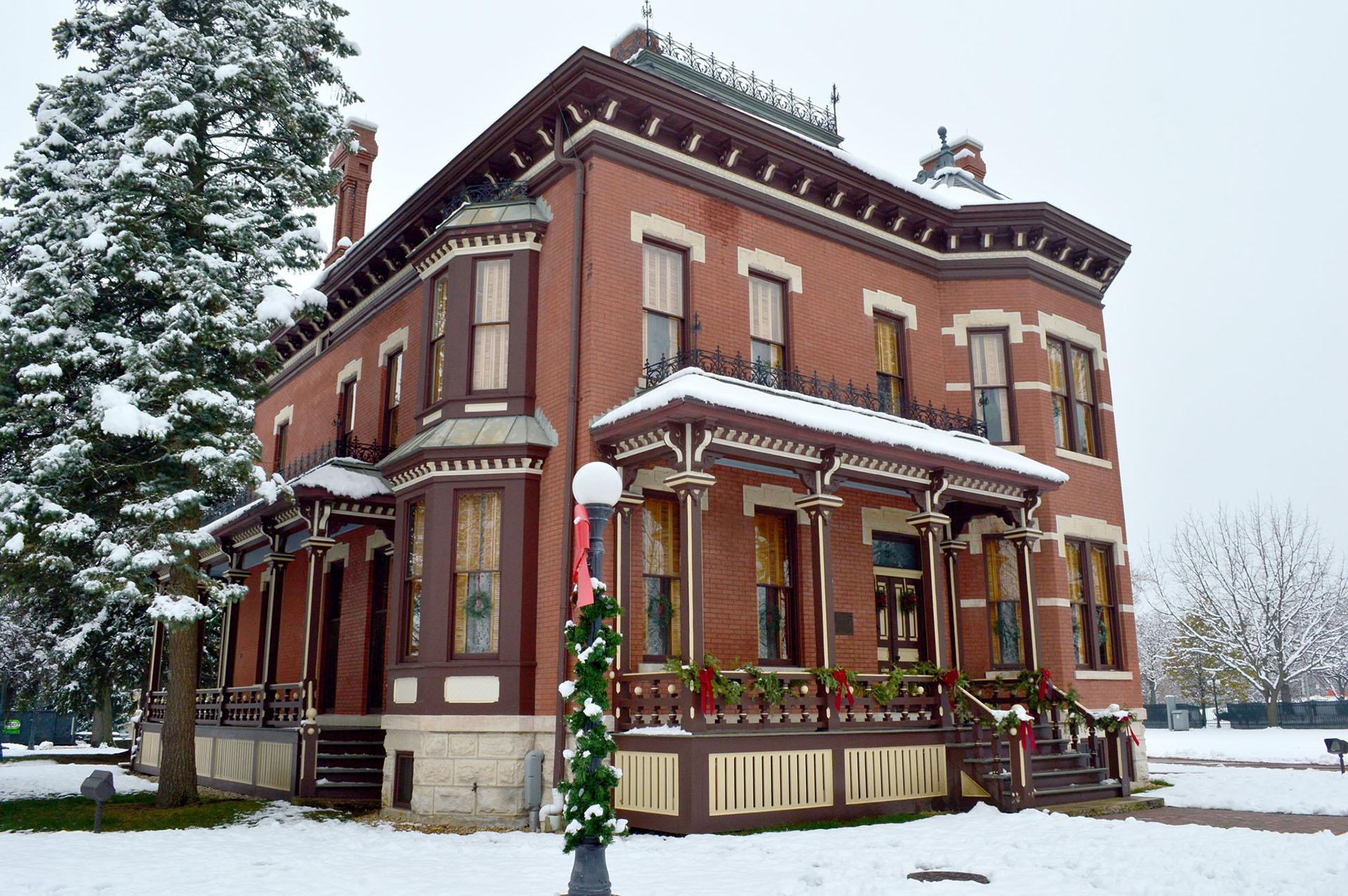 (Star Events / Facebook)
9. Pick up
At the Christmas ornament workshop, little ones create their own esfera Navideña. Artist Adriana Pena, who leads the class, explains the origins of the Christmas spheres as children make a pair to take home. Class is for kids ages 10 and up.
Details: 10-11:30 a.m. Saturday at Pilsen Outpost, 1637 W. 18th St. $20 / MAP
---
10. Huddle
Mark the changing of the season at the Winter Solstice Bonfire. Go on short hikes, enjoy hot cocoa and s'mores, and listen to stories around a campfire.
Details: 6:30-9 p.m. Saturday at the Little Red Schoolhouse Nature Center, 9800 Willow Springs Road, Willow Springs. $5; registration required / MAP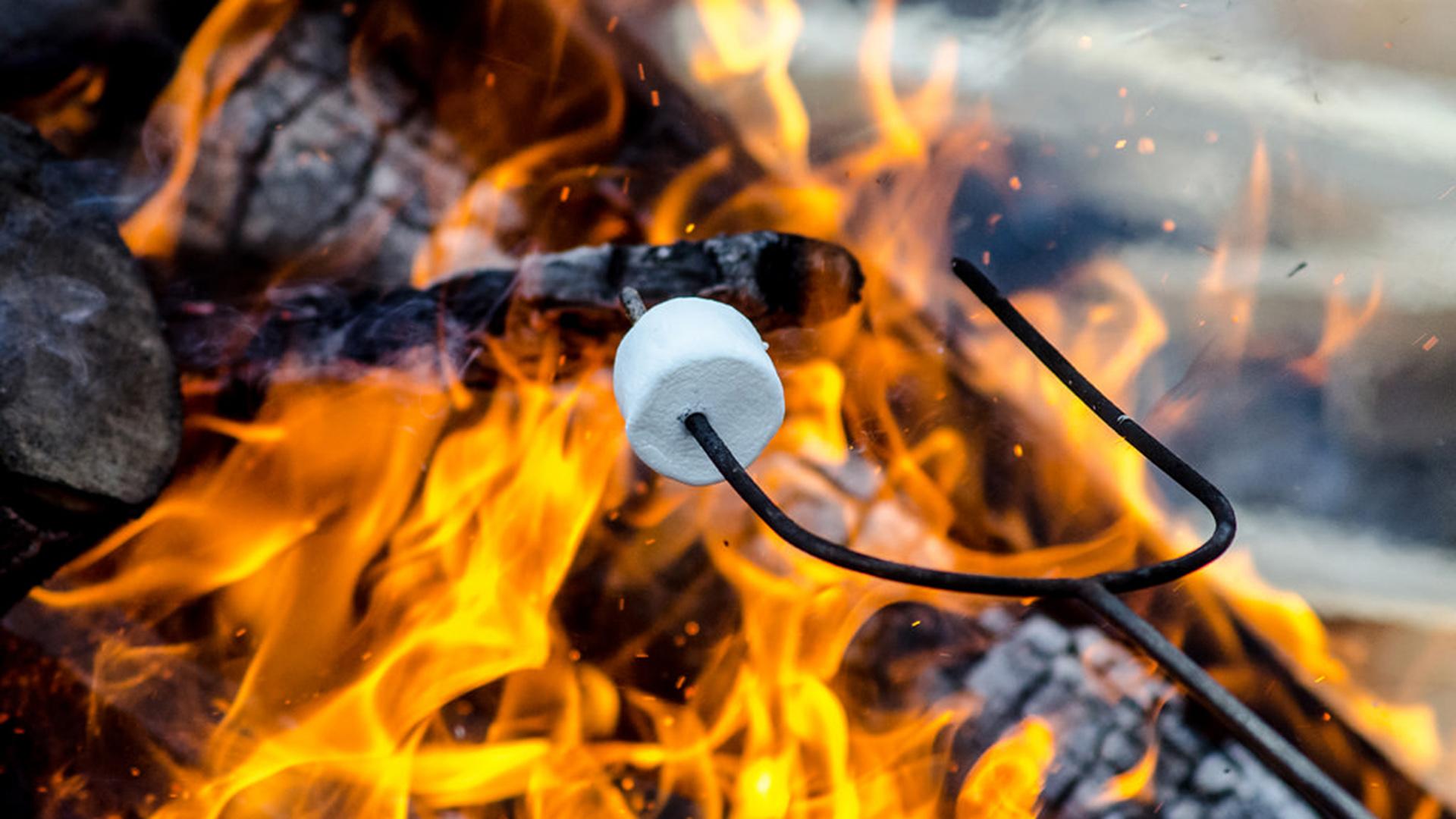 (Colby Stopa / Flickr)
Events listed are subject to change. We recommend double-checking times and locations before you head out the door. Want to share your upcoming events with us for consideration in a future roundup? Send us an email.
---