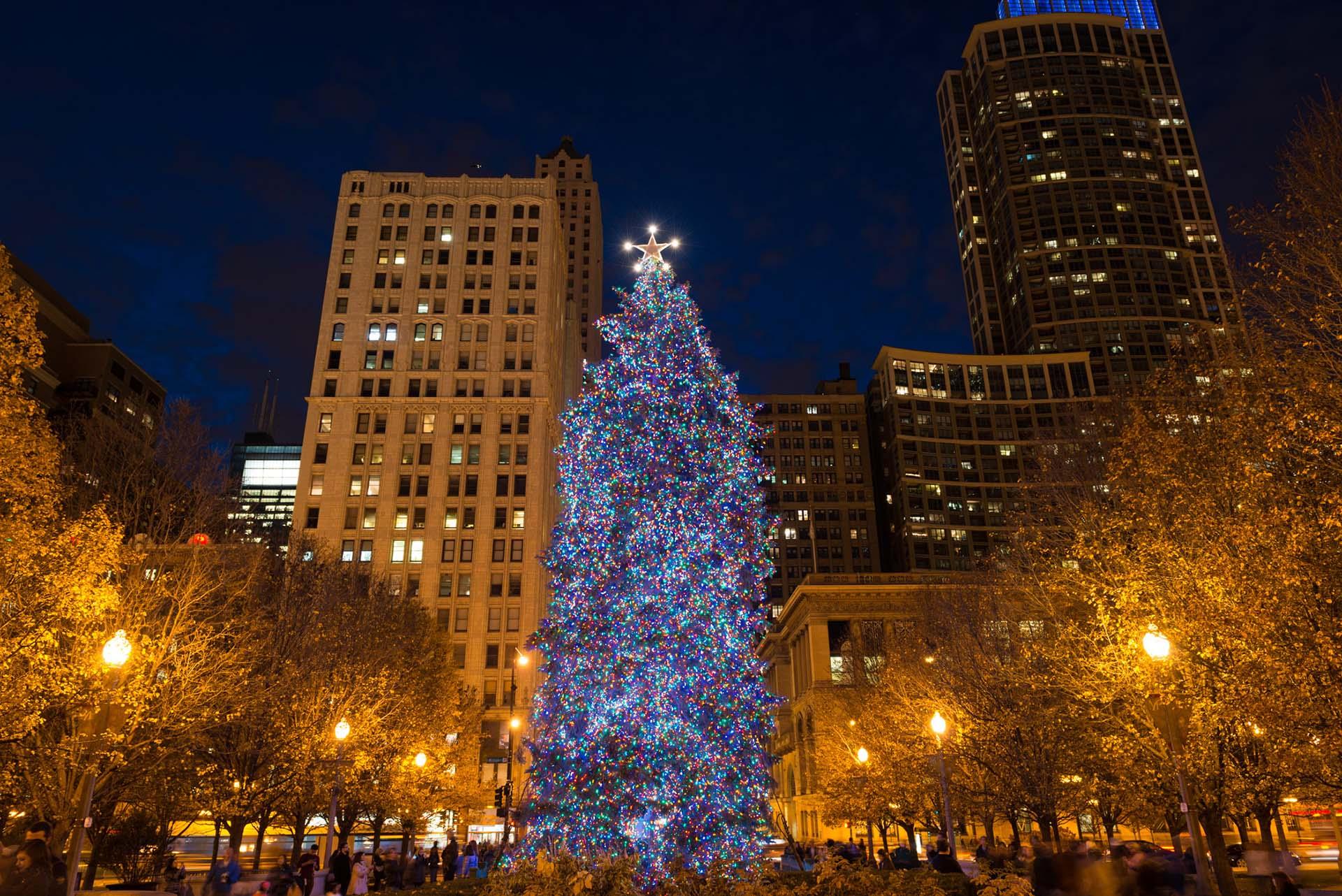 (Patrick L. Pyszka / City of Chicago, DCASE)
1. Twinkle
A 55-foot suburban blue spruce gets dressed up with multicolored lights for the 106th annual Christmas Tree Lighting Ceremony. Kick off the season with Grammy Award-winning artist Jonathan Butler and Cielito Lindo, a modern mariachi band formed by the Lucero family. Stars from "Eleanor's Very Merry Christmas Wish – The Musical" show off their wrapping (and rapping) skills before a special appearance by Santa and Mrs. Claus. After snapping tree selfies, knock some gifts off your holiday shopping list at the Millennium Park Art Market. Located inside a heated tent, the market showcases one-of-kind gifts made by students, including those from the Art Institute of Chicago and Columbia College Chicago.
Tree Lighting: 6 p.m. Friday at Millennium Park, Wrigley Square, 201 E. Randolph St. Free / MAP
Market: 11 a.m.-7 p.m. Friday and Saturday; 11 a.m.-5 p.m. Sunday at Millennium Park, Chase Promenade North, 201 E. Randolph St. Free / MAP
---
2. Gawk
Mickey and Minnie Mouse spread holiday cheer as grand marshals of the BMO Harris Bank Magnificent Lights Festival, illuminating the Mag Mile with one million lights. Watch decorative floats, helium-filled character balloons, musical performers and local mascots, including Benny the Bully. A firework display over the Chicago River at Michigan Avenue caps off the parade.
There is no need to wait until the parade to start the festivities. Explore a wonderland of holiday activities at the Lights Festival Lane, where you can walk into a life-size holiday card and see Santa Claus.
Parade: 5:30-7 p.m. Saturday along Michigan Avenue from Oak Street to Wacker Drive. Free / MAP
Festival: 4-8 p.m. Friday; 11 a.m.-4 p.m. Saturday at Festival Lane in Pioneer Court, 401 N. Michigan Ave. Free / MAP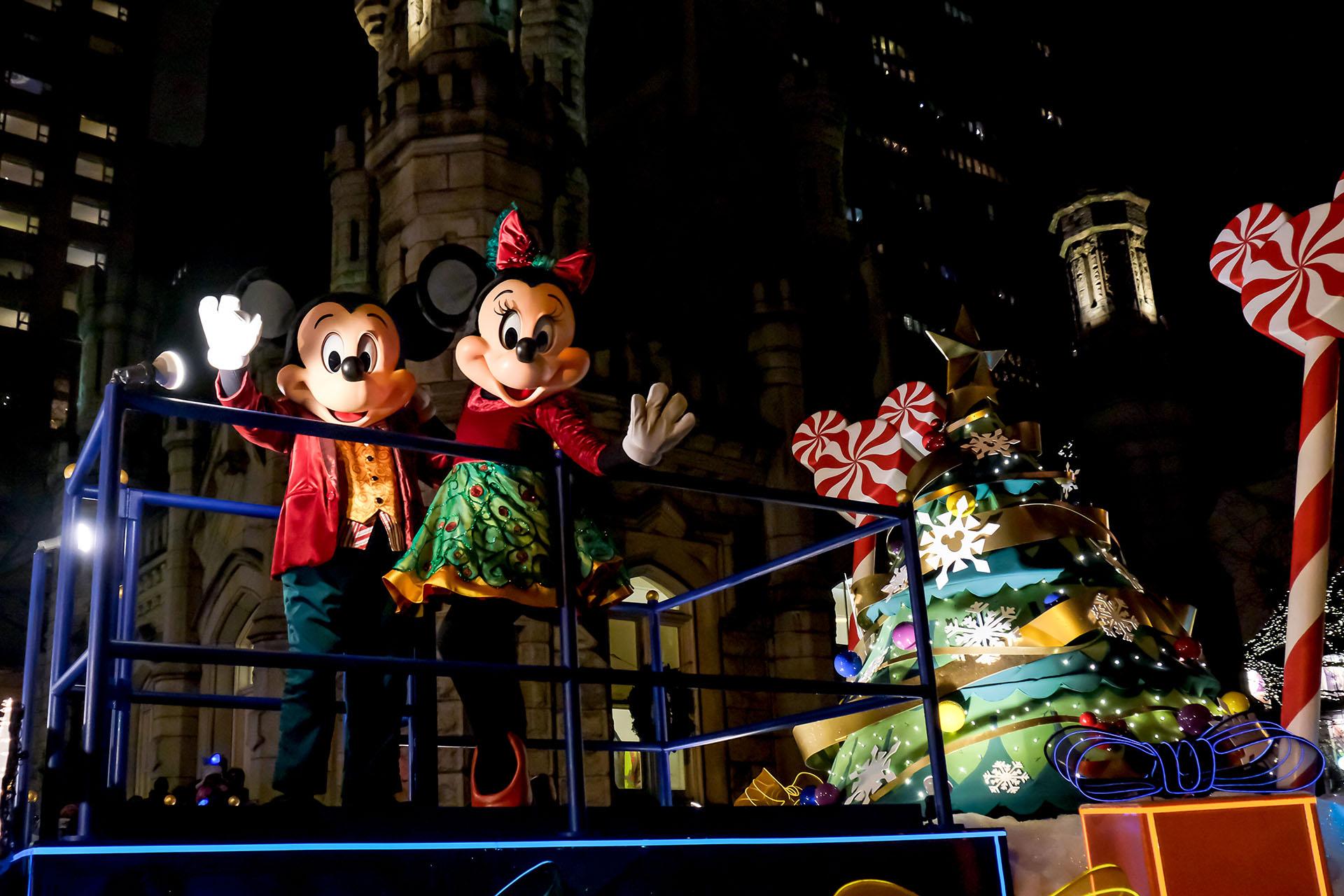 (Dan Jarvis / The Magnificent Mile Association®)
3. Play
Get your game on at Chicago Toy & Game Fair, which features 125 interactive exhibits, immersive events and activities for all ages. Play with toys before they're in stores, decorate a Fuzzikin to take home, go for a spin on a bicycle and go on a "Frozen 2"-themed scavenger hunt. (Pro tip: Kids dressed in "Frozen 2" costumes get free admission on Saturday.)
Details: 10 a.m.-6 p.m. Saturday; 10 a.m.-5 p.m. Sunday at Navy Pier, 600 E. Grand Ave. $14; $7 for kids / MAP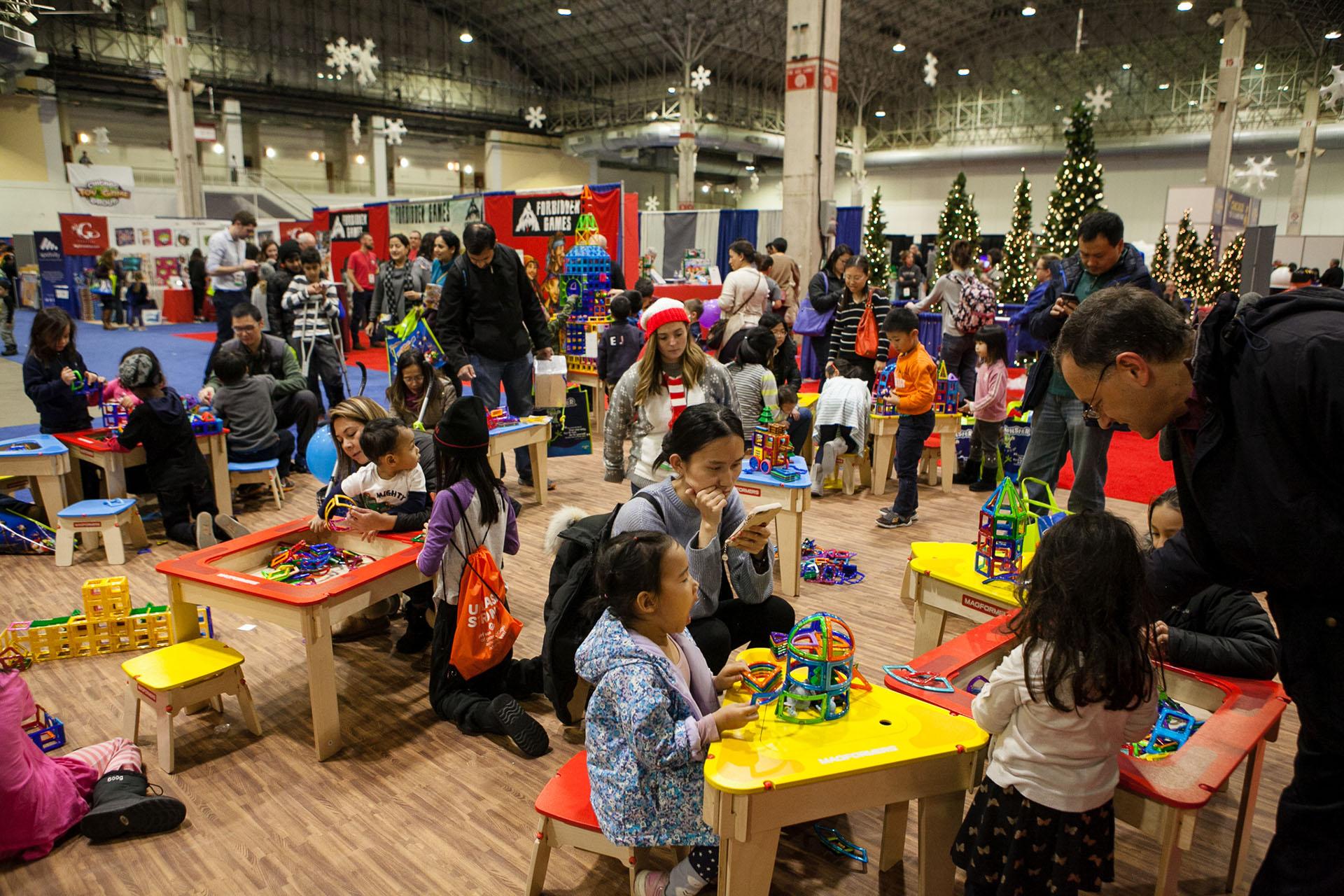 (Courtesy of the Chicago Toy & Game Fair)
4. Rewind
Bust out the shoulder pads and neon-colored clothing for Chicas de Hoy/Chicas de Ayer, an '80s-themed evening of entertainment. Highlights include a beauty bar where you can get your nails done and performances by Chicago drag artists dolled up as divas of yesteryear, including Flans, Veronica Castro and Timbiriche.
Details: 6:30-10 p.m. Saturday at the National Museum of Mexican Art, 1852 W. 19th St. $30 / MAP
---
5. Zoom
Collectors from across the country and the globe show off their rides at the Muscle Car and Corvette Nationals. Ogle at more than 500 hot rods and chat with automotive vendors. Kids can participate in a youth judging program, go on a scavenger hunt, participate in Hot Wheels races and take a model car build.
Details: 9 a.m.-8 p.m. Saturday; 9 a.m.-5 p.m. Sunday at the Donald E. Stephens Convention Center, 5555 N. River Road, Rosemont. $30; free for kids 12 and under / MAP
(Muscle Car and Corvette Nationals / Facebook)
6. Tour
Frank Lloyd Wright fans and history buffs, stop by the Autumn Afterhours at Robie House to learn about the home from veteran interpreters while enjoying regional wines and seasonal brews. Live music and presentations by local artists and crafters are also on tap.
Details: 5-8 p.m. Friday at the Robie House, 5757 S. Woodlawn Ave., Oak Park. $35-$40 / MAP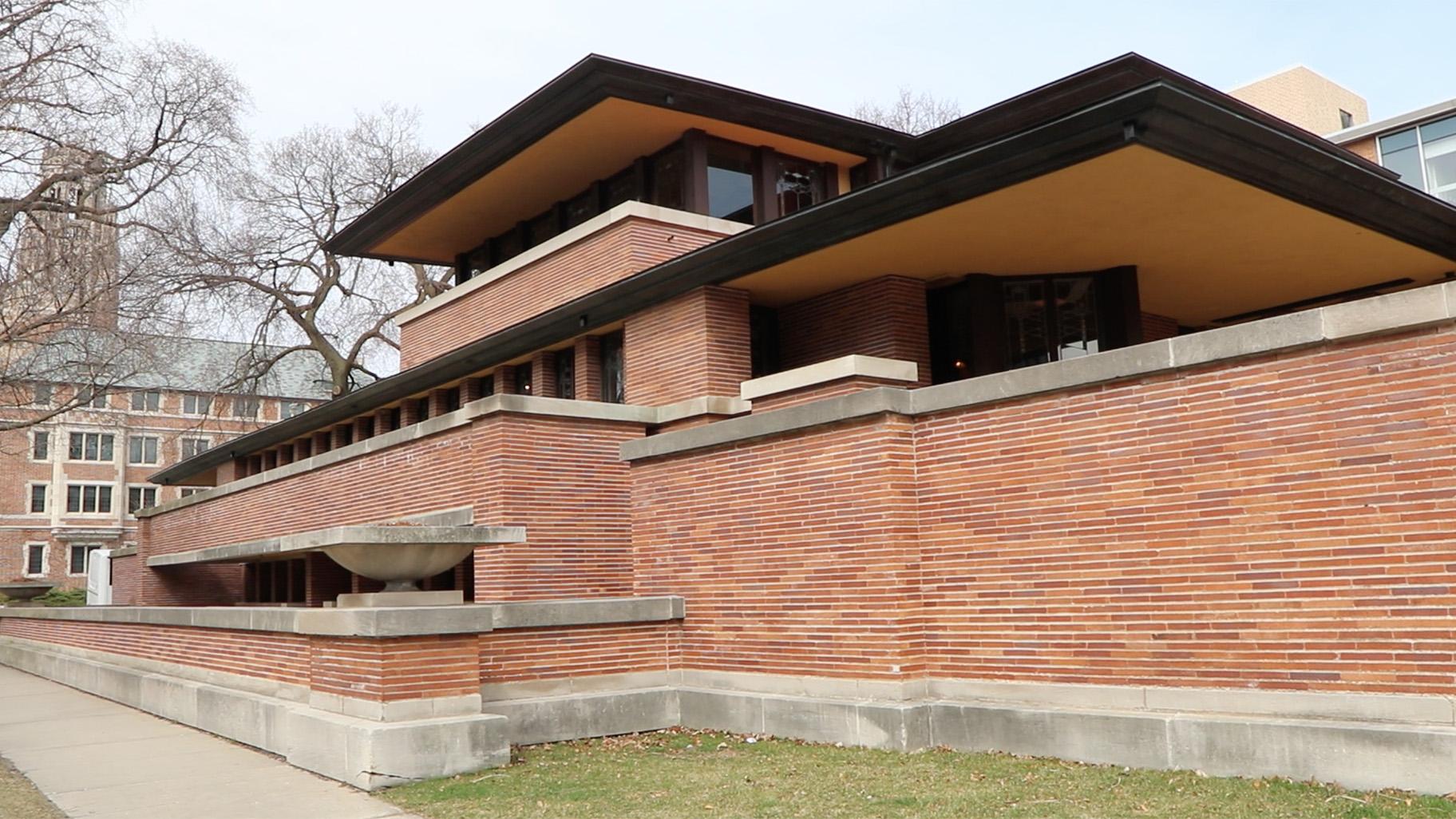 7. Gather
Homemade scarves, fragrances and ceramics are among the items for sale at Unwrapped: A Holiday Artist Showcase. Decorate a gingerbread replica of the Museum of Contemporary Art, listen to jazz music by local ensemble Corbin Andrick & Bonzo Squad, and watch cooking demonstrations by Marisol executive chef Jason Hammel.
Details: 10 a.m.-5 p.m. Saturday at the Museum of Contemporary Art, 220 E. Chicago Ave. Free / MAP
---
8. Exercise
Give your funny bone a workout at the Chicago Satire and Humor Festival. Described as a fest "for people who write funny on purpose," the event includes workshops, panels and humorous readings. Among the topics covered are writing with a style and writing topical satire fast.
Details: 6-8:45 p.m. Friday; 10 a.m.-8:30 p.m. Saturday; 10 a.m.-3 p.m. Sunday at the Second City Training Center, 1608 N Wells St. Free-$40 / MAP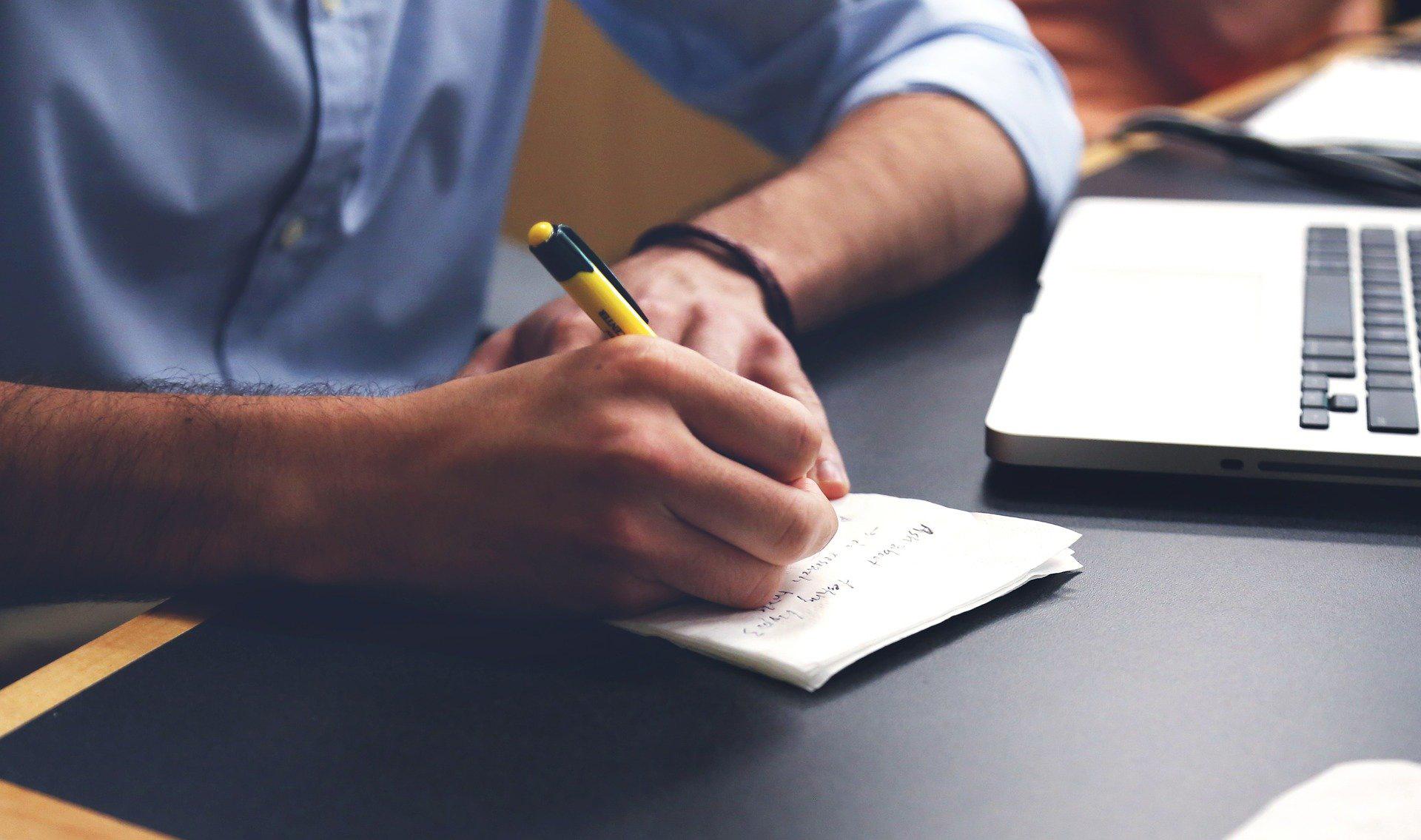 (StartupStockPhotos / Pixabay)
9. Praise
Each member of the Australian Bangarra Dance Theatre has an Aboriginal and/or Torres Strait Islander background, and each piece in the company's repertoire draws on stories gathered from respected community elders, including "Spirit" and "Nyapanyapa." Known for their distinctive dance language and immersive soundscapes, this is Bangarra's Chicago debut.
Details: Performances at 7:30 p.m. Friday; 2 p.m. and 7:30 p.m. Saturday at the Joan W. and Irving B. Harris Theatre for Music and Dance, 205 E. Randolph St. $10-$140 / MAP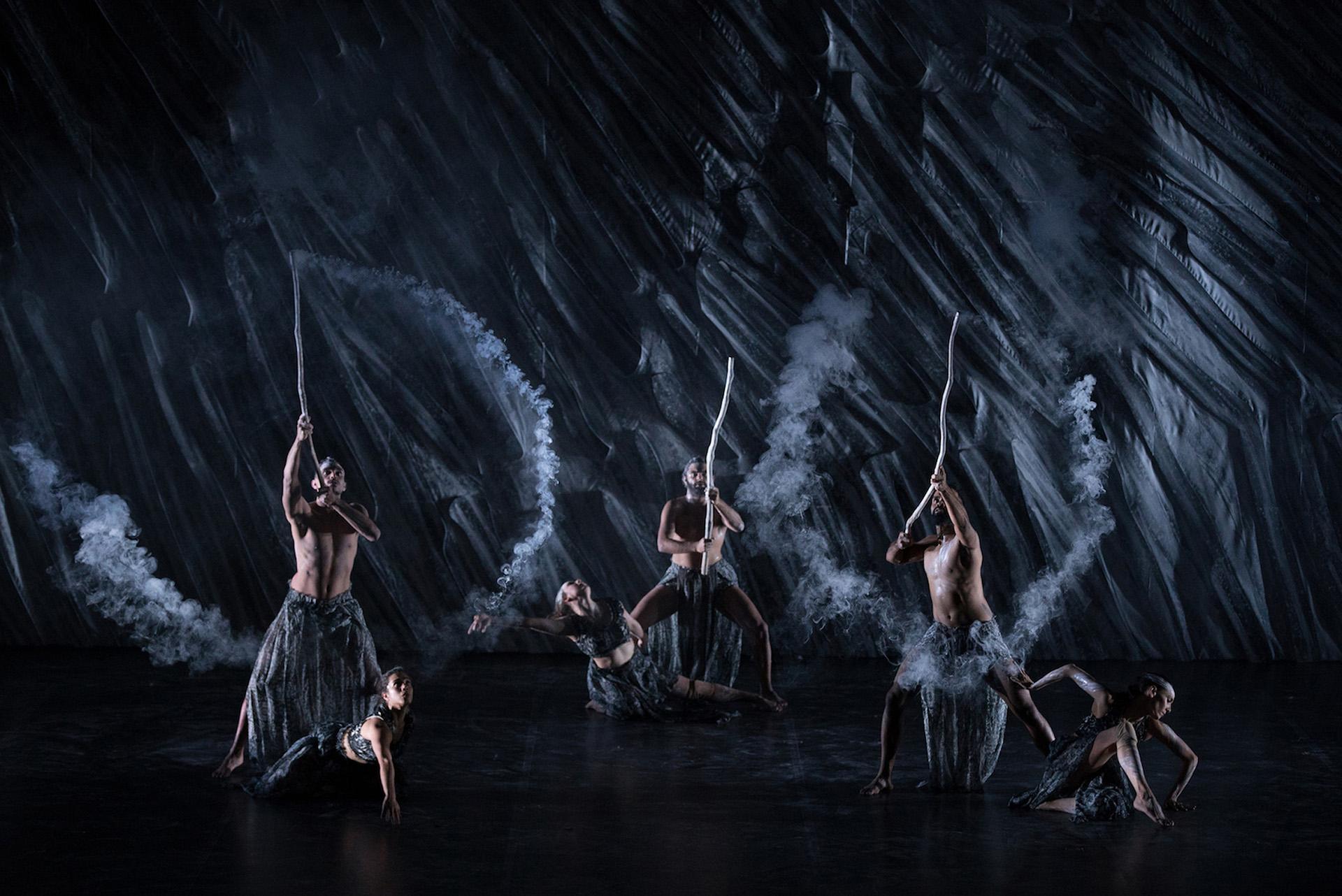 (Photo by Jhuny-Boy Borja)
10. Blow
This holiday season, decorate the tree with one-of-a-kind glass ornaments that you made during a Make Your Own Blown Glass Ornaments workshop. The two-hour class is for ages 14 and up. Participants must wear closed-toed shoes, natural fiber clothing and a hair tie. Organizers advise bringing water.
Details: 6:30-8:30 p.m. Wednesday and Friday; 6-8 p.m. Saturday on select dates through Dec. 20 at Chicago Glass Collective, 1770 W. Berteau Ave. #203 B. $50 / MAP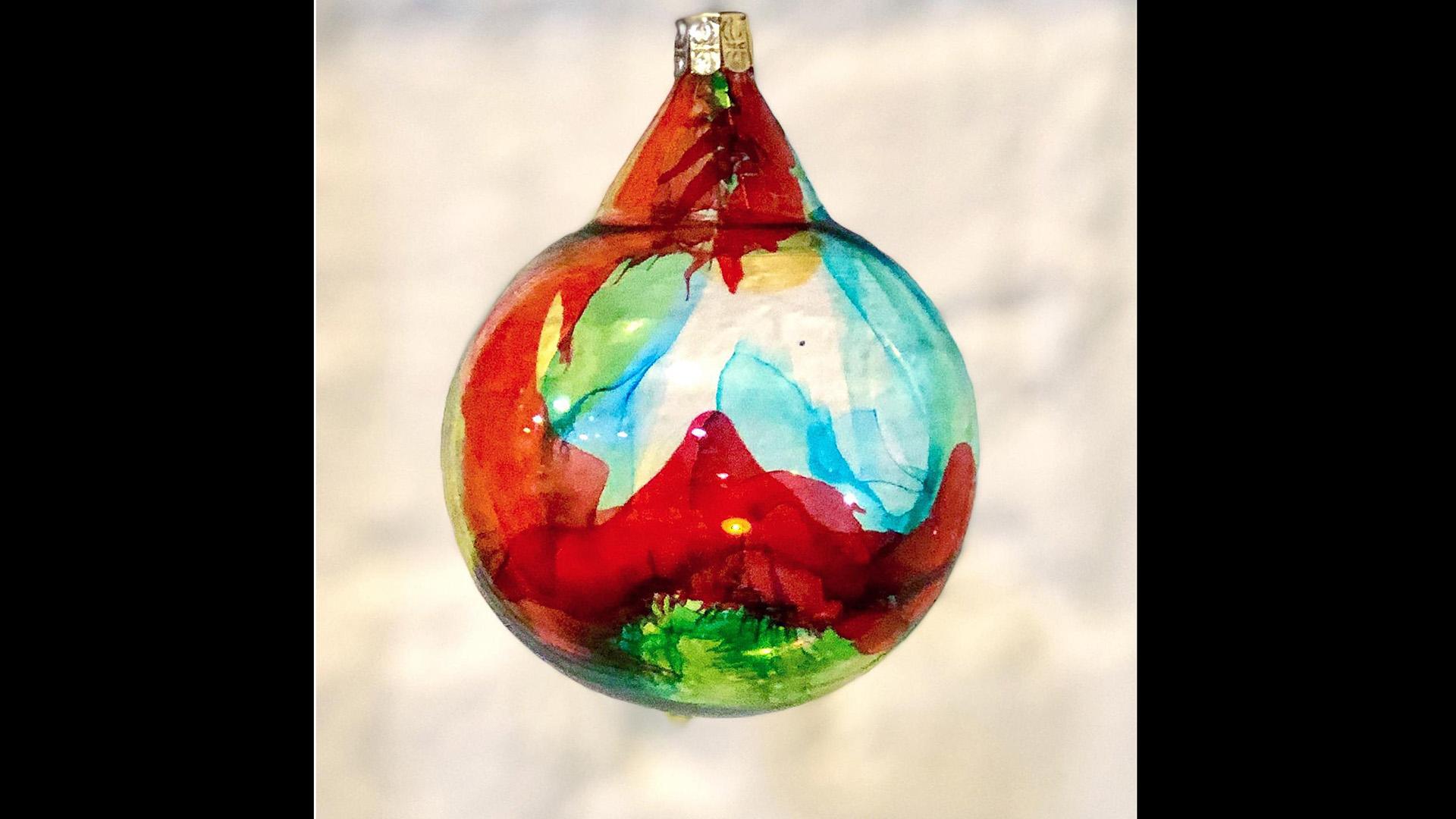 (Chicago Glass Collective / Facebook)
Events listed are subject to change. We recommend double-checking times and locations before you head out the door. Want to share your upcoming events with us for consideration in a future roundup? Send us an email.
---