New numbers released last month show that high school football participation in Illinois is at its lowest point in decades.
Other sports like basketball and baseball have also seen declines, but football has experienced the biggest decrease by far: since 2008, 13,000 fewer kids across the state are participating.
Is the sport's future in doubt given the link between head injuries and long-term brain damage?
"I think there's no question the heightened awareness of the risk and dangers of football in relation to concussions and brain trauma is at an all-time high. It certainly has had an effect on people deciding to participate in tackle football," says Tregg Duerson, son of former Chicago Bears safety Dave Duerson.
Dave Duerson took his own life in 2011, and was later determined to be suffering from chronic traumatic encephalopathy, or CTE, the degenerative brain disease linked to repeated hits to the head.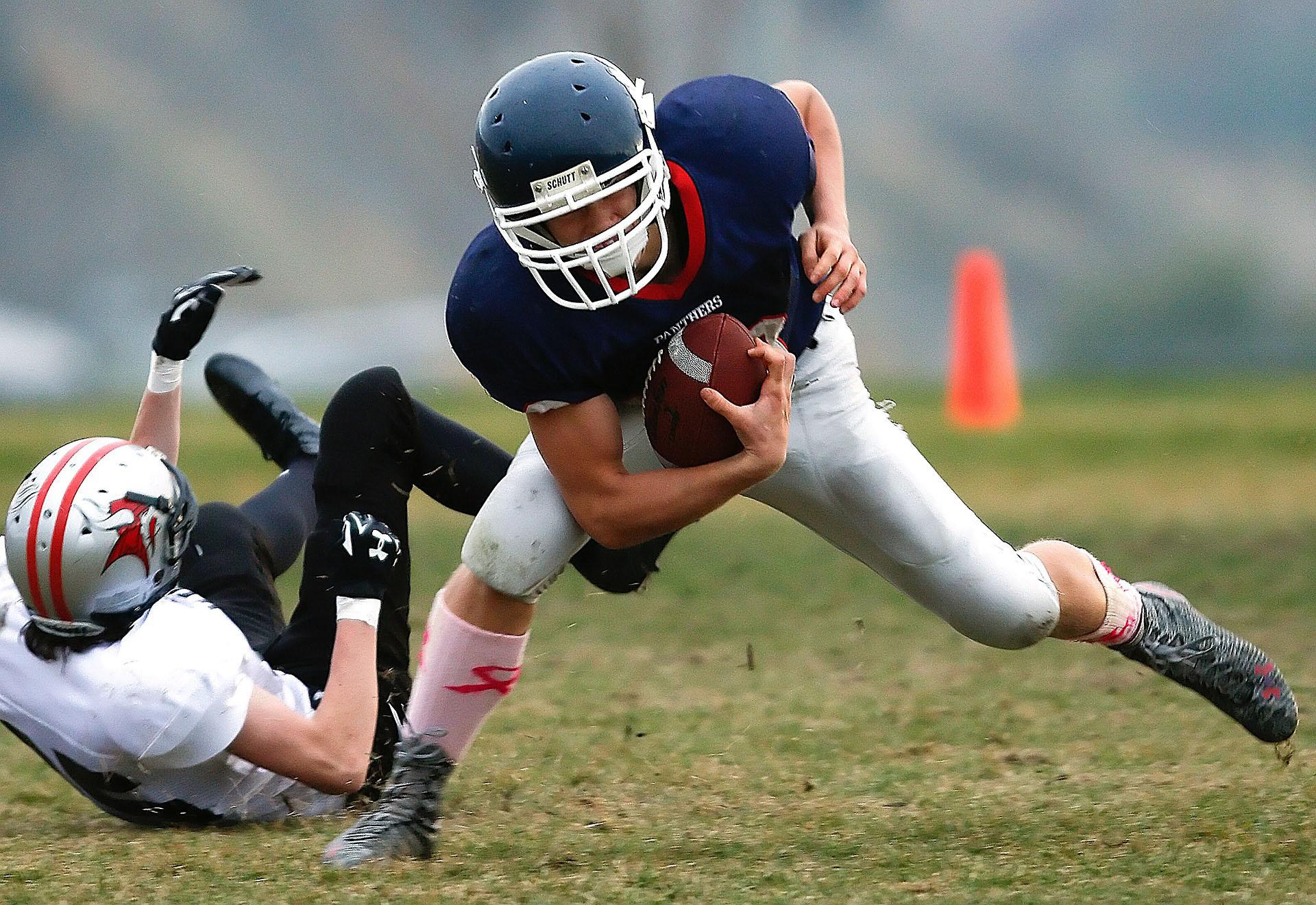 (KeithJJ / Pixabay)
For the past few years, Tregg Duerson has been advocating for the Dave Duerson Act, which would ban tackle football for kids under the age of 12. The legislation was introduced to the Illinois House in January 2018, but stalled after Duerson says it became clear there wasn't the support to pass it. 
Duerson says he's looking for another sponsor for the bill in Springfield, and in the meantime he and his supporters are "in a waiting game."
The legislation wouldn't ban all football activities for kids under 12; Duerson says he's supportive of flag football and other non-contact versions of the sport.
"I think there would be a strong benefit to the game as well as to those young individuals if they were playing flag rather than tackle so they can focus on the fundamentals of football without having to put themselves in danger," he said.
Youth football coach Mike Lohman disagrees.
Lohman is president of North Side Youth Football, which organizes teams for kids between the ages of 7 and 14. He says the sport has made massive strides in safety in recent decades – and also in just the past few years.
"The sport of football is still a collision sport, but the sport of football and the way that it is played, the techniques that are taught, the way coaches schedule practice, the amount of contact in practice – that game in 2019 doesn't resemble 2013, and 1989 looks like the prehistoric ages," he said.
Lohman says legislation like the Duerson Act would stymie freedom of choice by parents and kids alike.
"Football is still a sport that any kid can play regardless of their weight, their speed, their size, their socioeconomic status," Lohman said. "Football is open to everyone, and the reality in today's America is that there aren't many youth sports left that are open to everyone. And I think the fact that you are taking away an option for kids is the biggest thing that [would be] lost." 
Follow Quinn Myers on Twitter: @rquinnmyers
---
Related stories:
Bears' Offense Struggles in Opening Loss to Packers
Bears, Packers Kick Off NFL's 100th Season Thursday Night
New Concussion Testing Uses Hearing to Reveal Brain Trauma
Duerson Act Debate: Who Should Decide on Tackle Football for Kids?
---