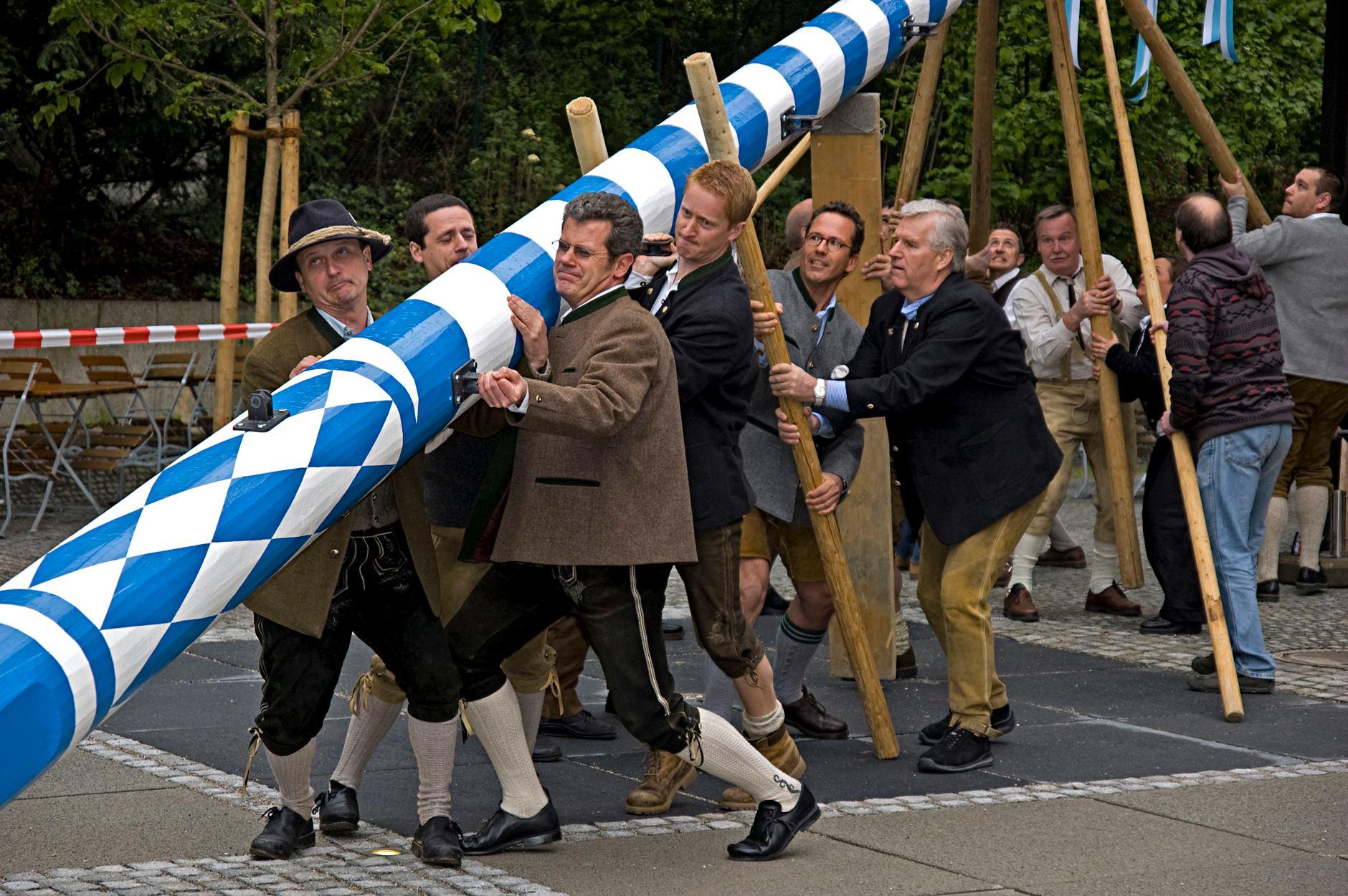 A Maibaum, or maypole, is part of the traditional German festival marking the start of spring. (Courtesy of Hofbräuhaus Chicago)
1. Say 'Prost!'
Break out your lederhosen and dirndl for the 20th anniversary of Maifest Chicago. In Germany, Mayfest is the traditional celebration of spring's arrival with a maypole, or maibaum, decorated to display the history and crafts of a local village. In Chicago, the annual festival is a celebration of Chicago's German heritage – and includes a plenty of beer, plus a maypole dance, German foods, live music and a traditional keg tapping (8 p.m. Friday).
Details: 5-9:30 p.m. Thursday; 5-11 p.m. Friday; noon-11 p.m. Saturday; noon-10 p.m. Sunday at 4700 N. Lincoln Ave. Free / MAP
---
Find more fests: 2019 Summer Festival Guide
---
2. Collect
Nearly 200 artists from across the country showcase their wares at the 57th Street Art Fair, which organizers say is the oldest juried art fair in the country. Expect to find handmade, original works, including glass, furniture, wood, ceramics, jewelry, sculpture and printmaking. Throughout the weekend, musicians from Buddy Guy Legends perform.
Details: 11 a.m.-6 p.m. Saturday; 10 a.m.-5 p.m. Sunday at Kenwood Avenue and East 57th Street. Free / MAP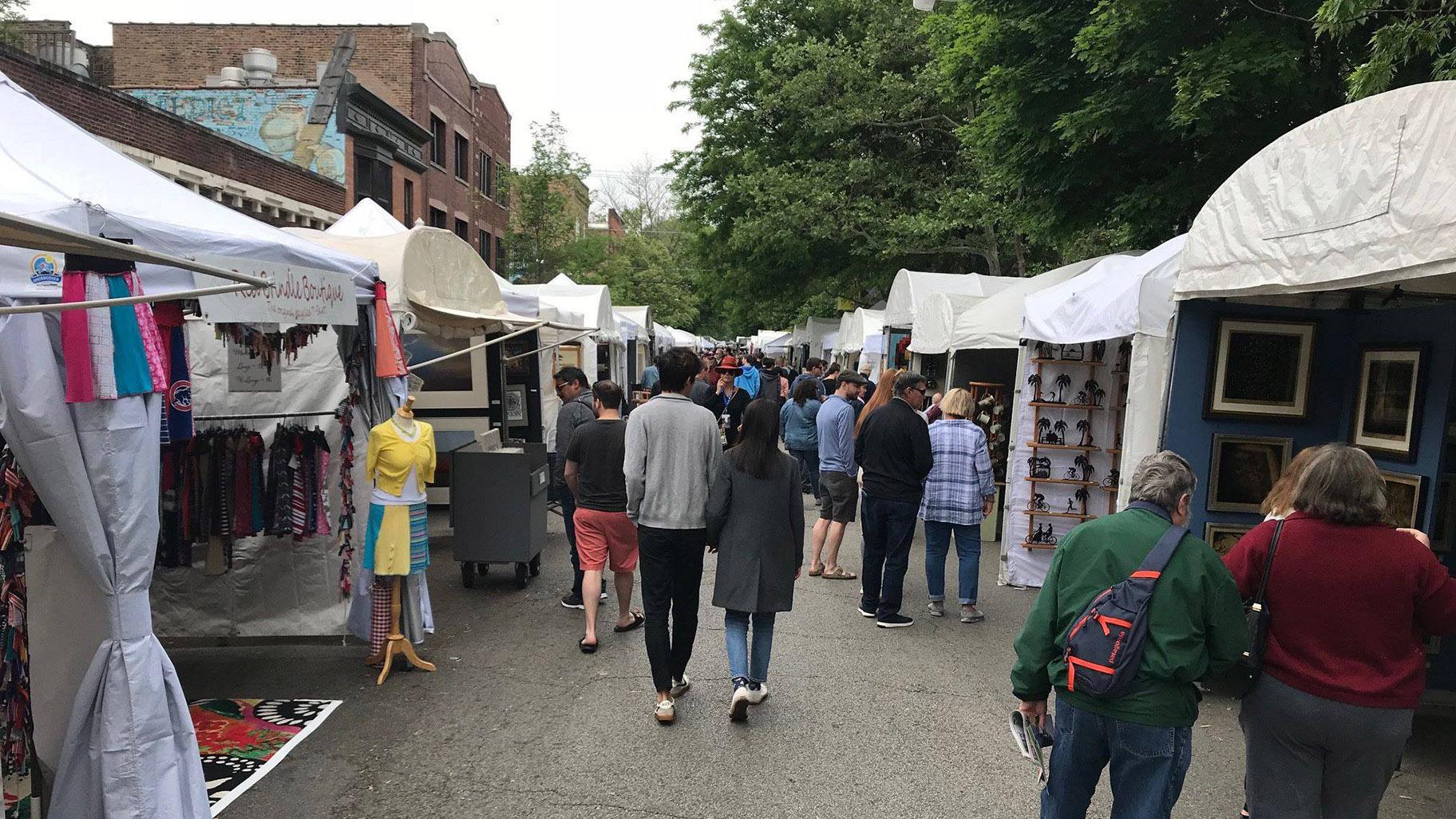 (57th Street Art Fair / Facebook)
3. Rock
West Town jams to the tunes of more than 30 bands at Do Division Street Fest. The annual bash features two live music stages programmed by neighborhood music venues The Empty Bottle and Subterranean. Headliners include Russian Circles and The Cool Kids (Friday); Skatalites and WHY? (Saturday); and Mikal Cronin and Meat Puppets (Sunday). Extras include a sidewalk sale, food vendors, DJs, fashion shows and a family fun area with train rides, face painting and a bounce house. Beer, wine and spirits are for sale.
Details: 5-10 p.m. Friday; noon-10 p.m. Saturday and Sunday along Division Street between Damen Avenue and Leavitt Street. $10 donation / MAP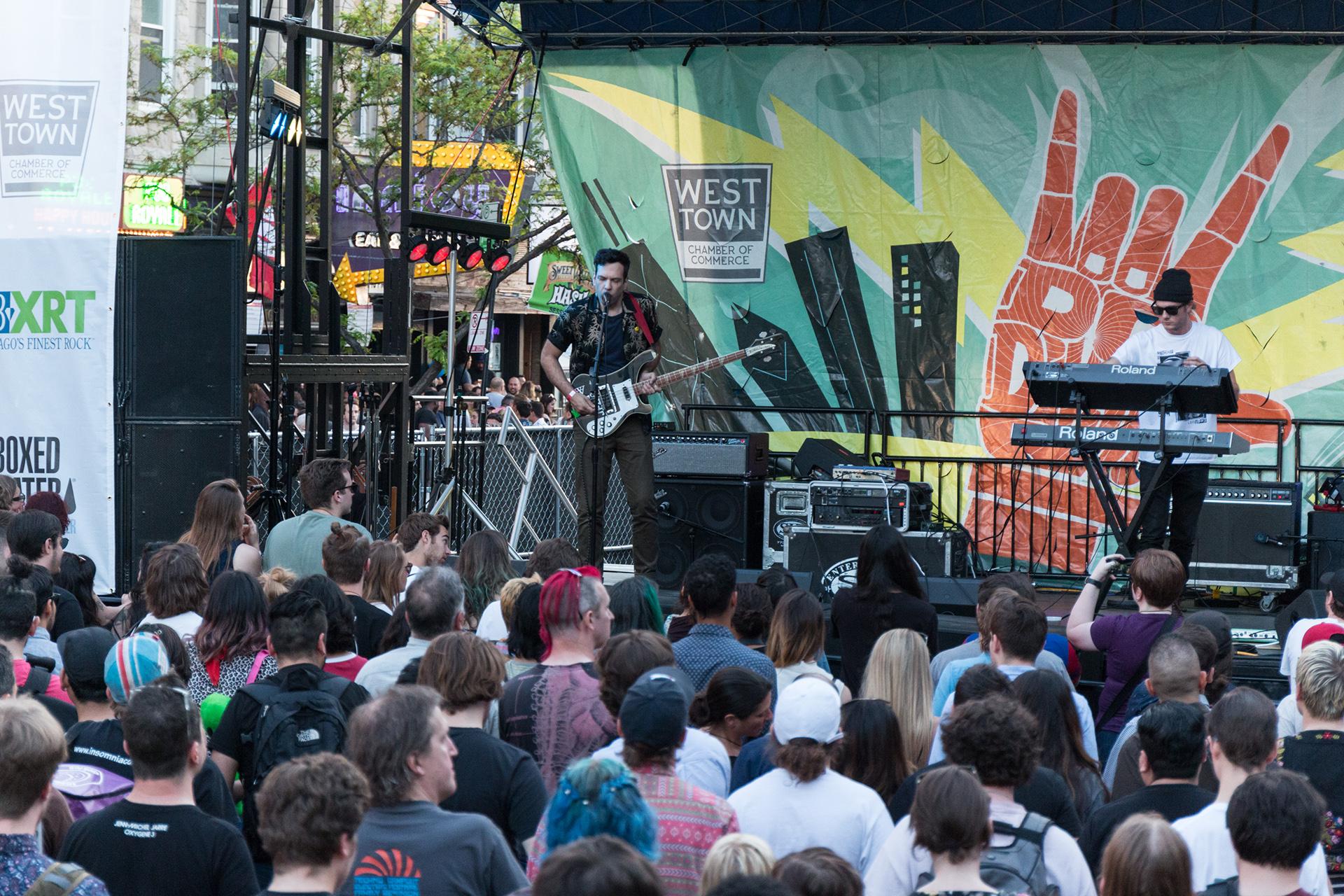 (Vital Kopy Media)
4. Leaf
Inspired by Chicago's legacy as the home of many artists working on underground and alternative comics, the Chicago Alternative Comics Expo celebrates past, present and future independent comics. Browse comics for sale, attend workshops and exhibitions, and chat with artists.
Details: 11 a.m.-6 p.m. Saturday and Sunday at the Center on Halsted, 3656 N. Halsted Ave. Free / MAP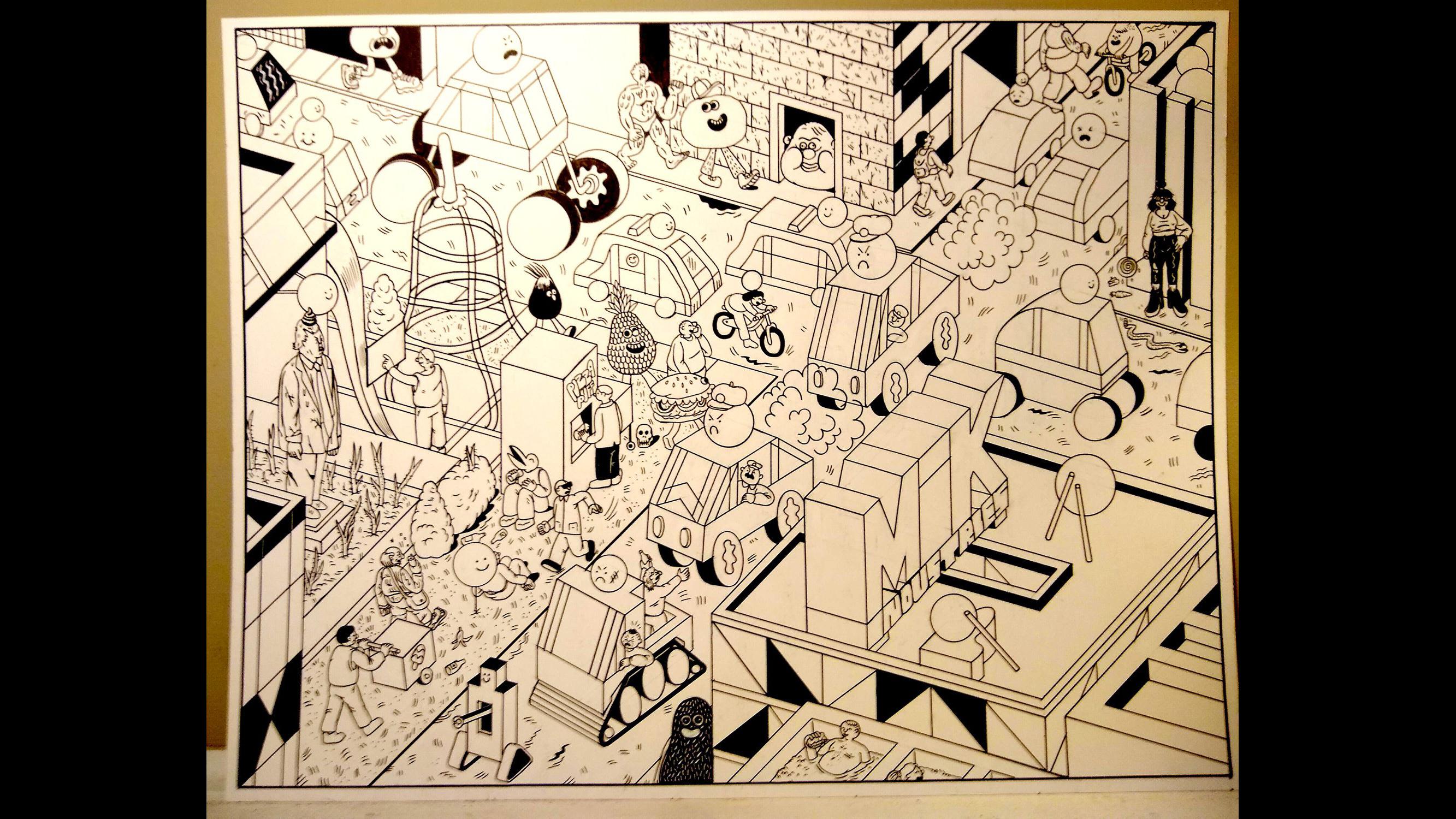 (Chicago Alternative Comics Expo / Facebook)
5. Praise
From traditional choirs singing hymns to contemporary artists mixing gospel with hip-hop, the Chicago Gospel Music Festival showcases a medley of top gospel artists across the country. The two-day music fest (taking place at the Chicago Cultural Center on Friday and Millennium Park both Friday and Saturday) includes a tribute to Aretha Franklin, who died last August, and performances Friday by Ricky Dillard and New G (Reunion Choir) and Saturday by Pastor Daniel X. Smith & NSMIC.
Chicago Cultural Center: Noon-4 p.m. Friday at 78 E. Washington St. Free / MAP
Millennium Park: 5:30-9 p.m. Friday; noon-9 p.m. Saturday at 201 E. Randolph St. Free / MAP
(Courtesy City of Chicago, DCASE)
6. Sow
Local community gardens, farms and organizations that support food justice on the South and West Sides are showcased at Seeds. Learn about local healthy and fresh foods resources, and meet with representatives from the Urban Growers Collective, Herban Produce and the Chicago Community Garden Association. The event also includes music, art and a harvest dinner.
Details: Noon-4 p.m. Saturday at Austin Town Hall Park, 5610 W. Lake St. Free / MAP
---
7. Chown down
Greek chicken, souvlaki, baklava, pastitsio (Greek-style lasgna) and other Mediterranean fare – including beer, wine and an Ouzo-lemonade slushy – are on the menu at the Lincoln Park Greek Fest. Enjoy traditional and modern Greek music and take a Greek dance lesson from St. George's Anemos Dance Troupe, which gives 15-minute lessons Saturday and Sunday on the hour from noon to 2 p.m.
Details: 5-11 p.m. Friday; noon-11 p.m. Saturday; noon-10 p.m. Sunday at St. George Greek Orthodox Church, 2701 N. Sheffield Ave. $5 / MAP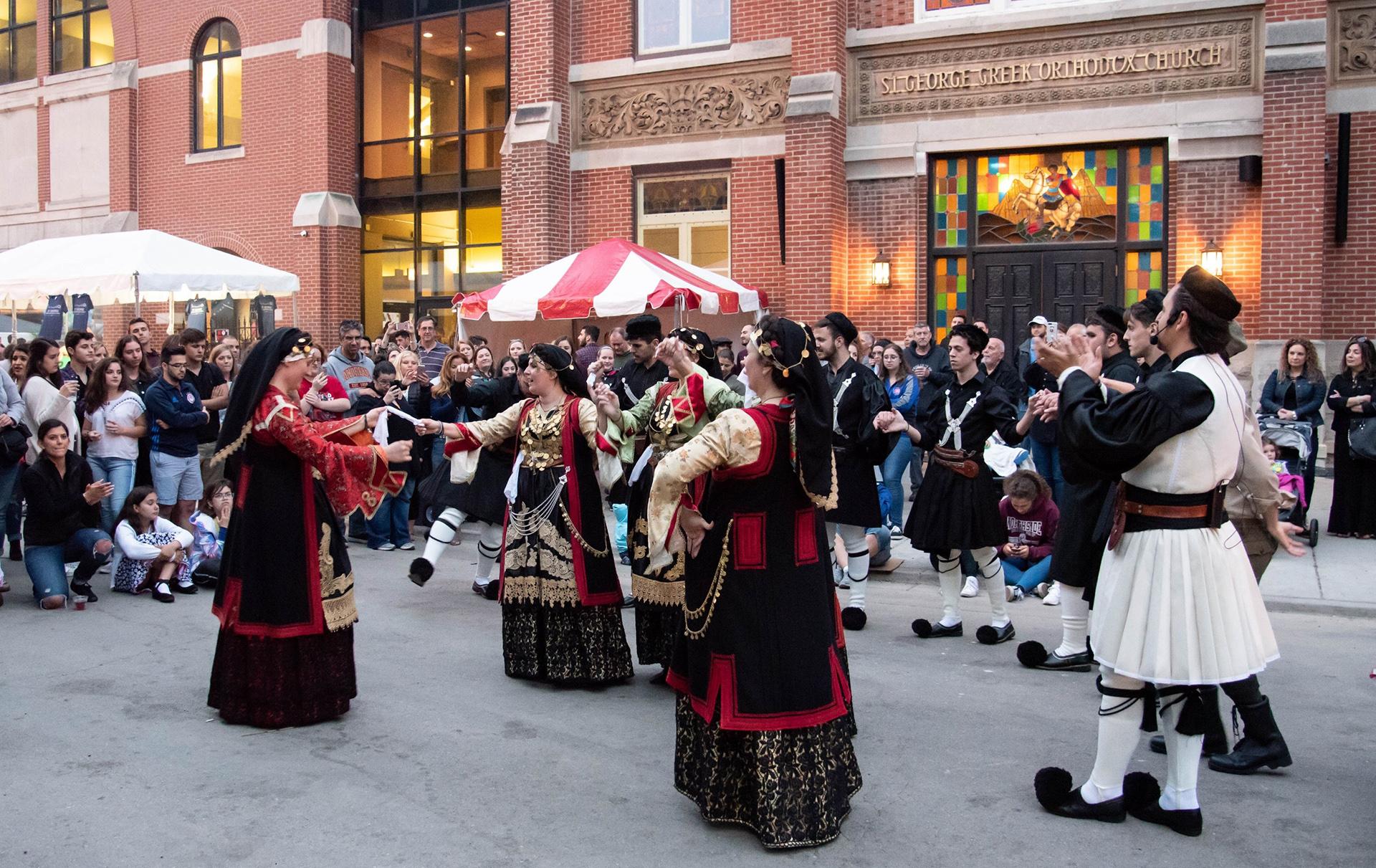 (Courtesy of St. George Greek Orthodox Church)
8. Lick
Get saucy at WingOut Chicago, where you can indulge in four hours of unlimited wings dipped in more than two dozen sauces, including classic buffalo, honey chili, umami, Asian Ginger and more. Jam to reggae tunes presented by The Wild Hare.
Details: Sessions available 2-6 p.m. Saturday and Sunday at St. Michael Church, 456 W. Eugenie St. $56 / MAP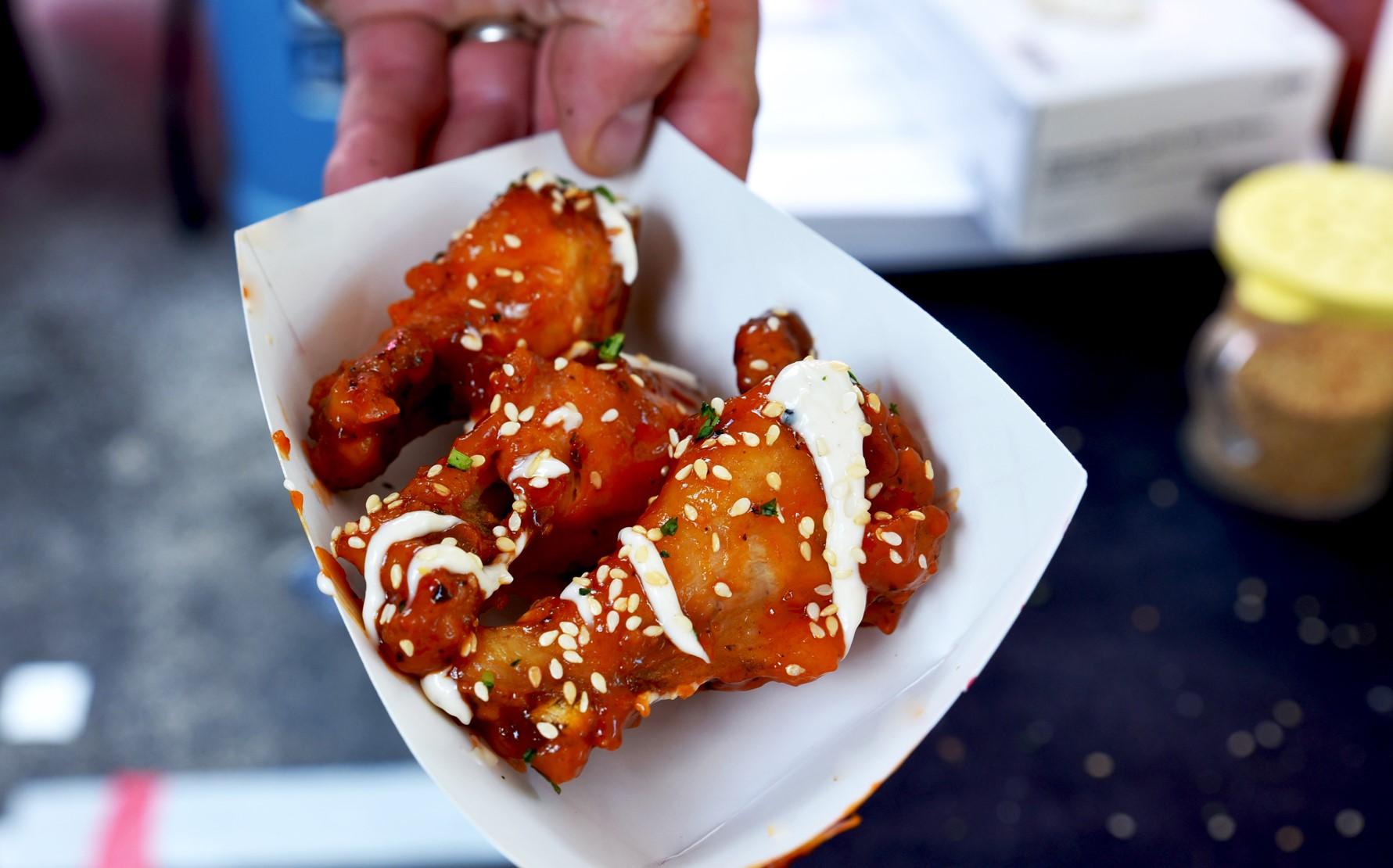 (Green Curtain Events / Facebook)
9. Sample
Local and neighborhood restaurants serve up tacos, flautas, enchiladas, tortas and more (drool) at the annual Taste of Mexico. Musical entertainment, arts and crafts, carnival rides and kids' activities are also on tap.
Details: 3-10 p.m. Friday; noon-10 p.m. Saturday and Sunday along 26th Street between California and Albany Avenues. Free / MAP
---
10. Applaud
Storytelling, theater, dance, music and poetry combine in world premieres showcased at the Pivot Arts Festival. The 10-day festival seeks to create a culture of innovative performance works by bringing diverse groups together through the arts. This year's lineup includes a collaboration of Chicago Fringe Opera and the BraveSoul Movement for a "hip-hopera" of Rossini's "The Barber of Seville."
Details: Friday through June 9 at various locations in the city's Uptown and Edgewater neighborhoods, including Alternatives, 4730 N. Sheridan Ave. Prices vary.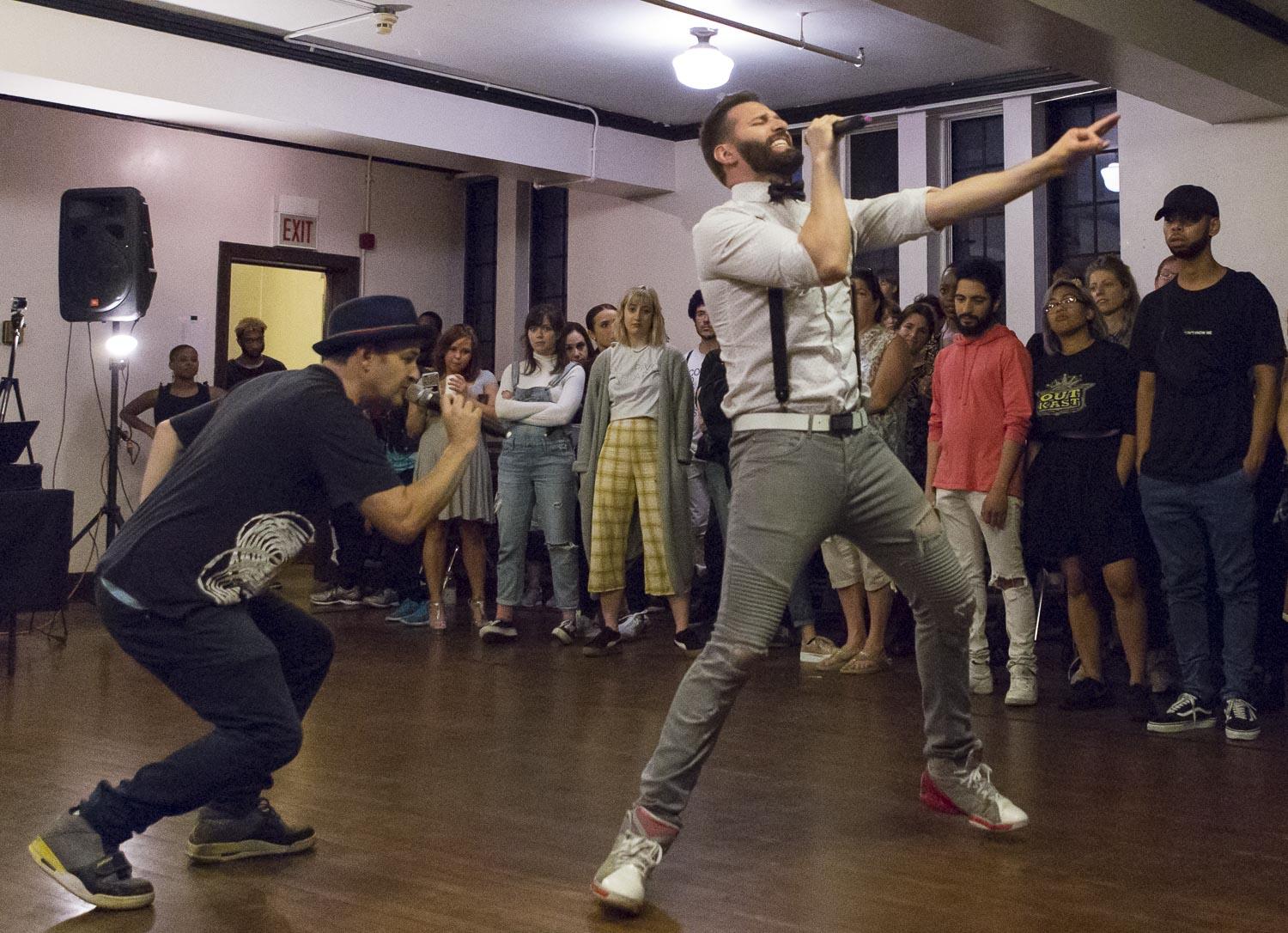 Chicago Fringe Opera and the BraveSoul Movement (© William Frederking)
Events listed are subject to change. We recommend double-checking times and locations before you head out the door. Want to share your upcoming events with us for consideration in a future roundup? Send us an email.
---