At 102 years old, Dorothy Olson Pauletti may be the oldest musician to have performed at the Empire Room.
Pauletti was a working pianist in Chicago for more than 75 years. As a solo act, she played and sang in restaurants, nightclubs and hotels throughout the area. But her favorite room in which to play, she says, was the famed Empire Room at the Palmer House.
On Thursday, the Palmer House welcomed her back in style. 
Palmer House management learned about Pauletti after a "Chicago Tonight" profile of her went viral on Facebook, garnering more than a million views to date. In the story, Pauletti plays the Gershwin tune "I've Got Rhythm." The story was shared by celebrated Gershwin expert and interpreter Michael Feinstein, who wrote, "What an amazing story and life … the power of music! Much love Dorothy!"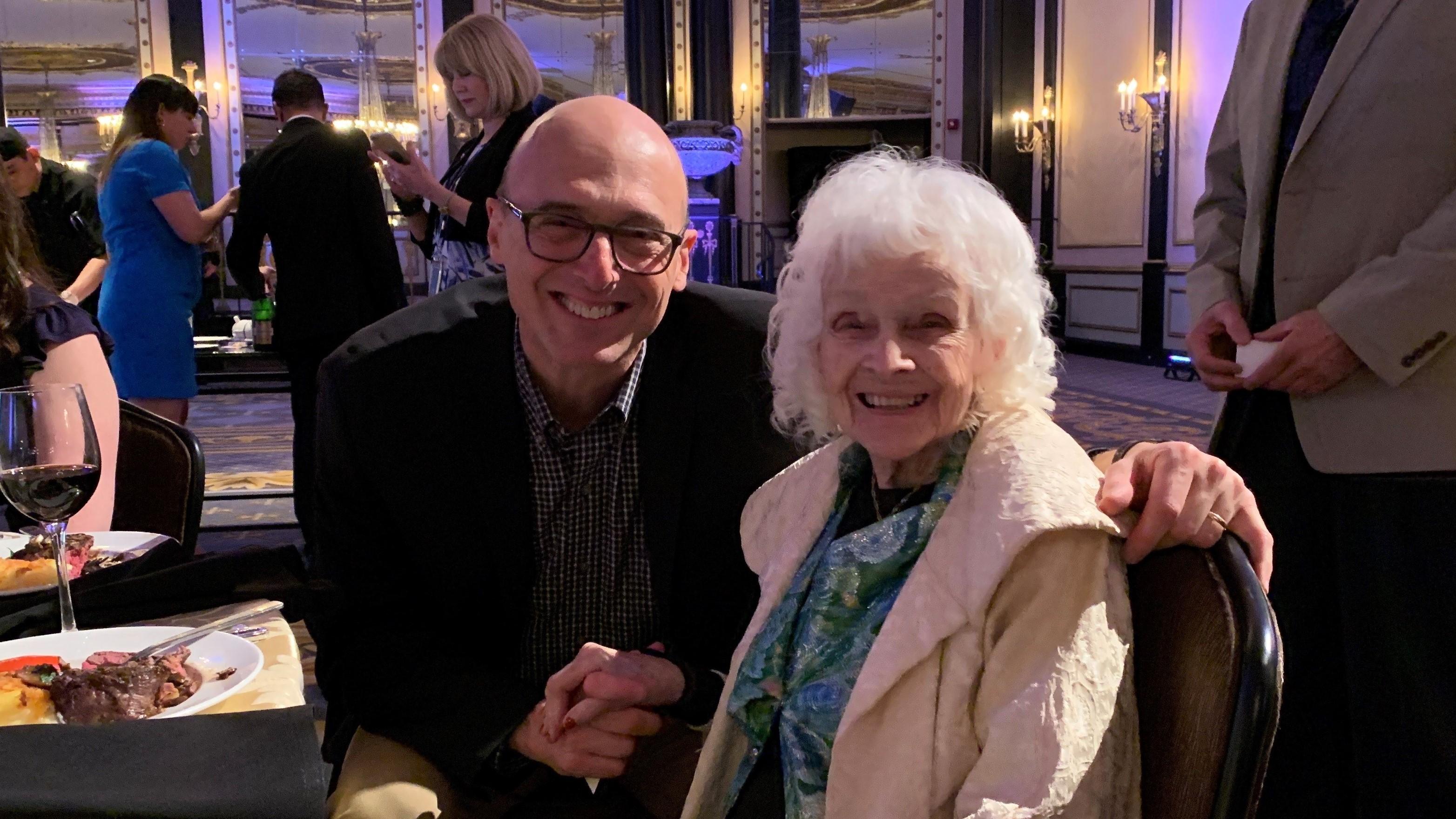 Jay Shefsky with Dorothy Olson Pauletti
The festivities for Pauletti started Thursday with a limousine ride she shared with family members, including daughter Susan Nelson, son Peter Pauletti and three granddaughters. Dozens of Palmer House staff members cheered as Pauletti and her family entered the dramatic hotel lobby. 
The Empire Room was set with a single table for Pauletti, her family and guests. Empire Room servers delivered an elegant lunch featuring a charbroiled petite grass-fed filet.  
Music was provided by Rich Daniels, musical director of The City Lights Orchestra, on saxophone and Jo Ann Daugherty on piano.
Chicago Federation of Musicians President Terryl Jares presented Pauletti with a Lifetime Achievement Award for her 68 years of union membership. And Palmer House General Manager Dean Lane recognized her with a plaque.
Pauletti then sat down at the piano and once again performed in her favorite room in Chicago.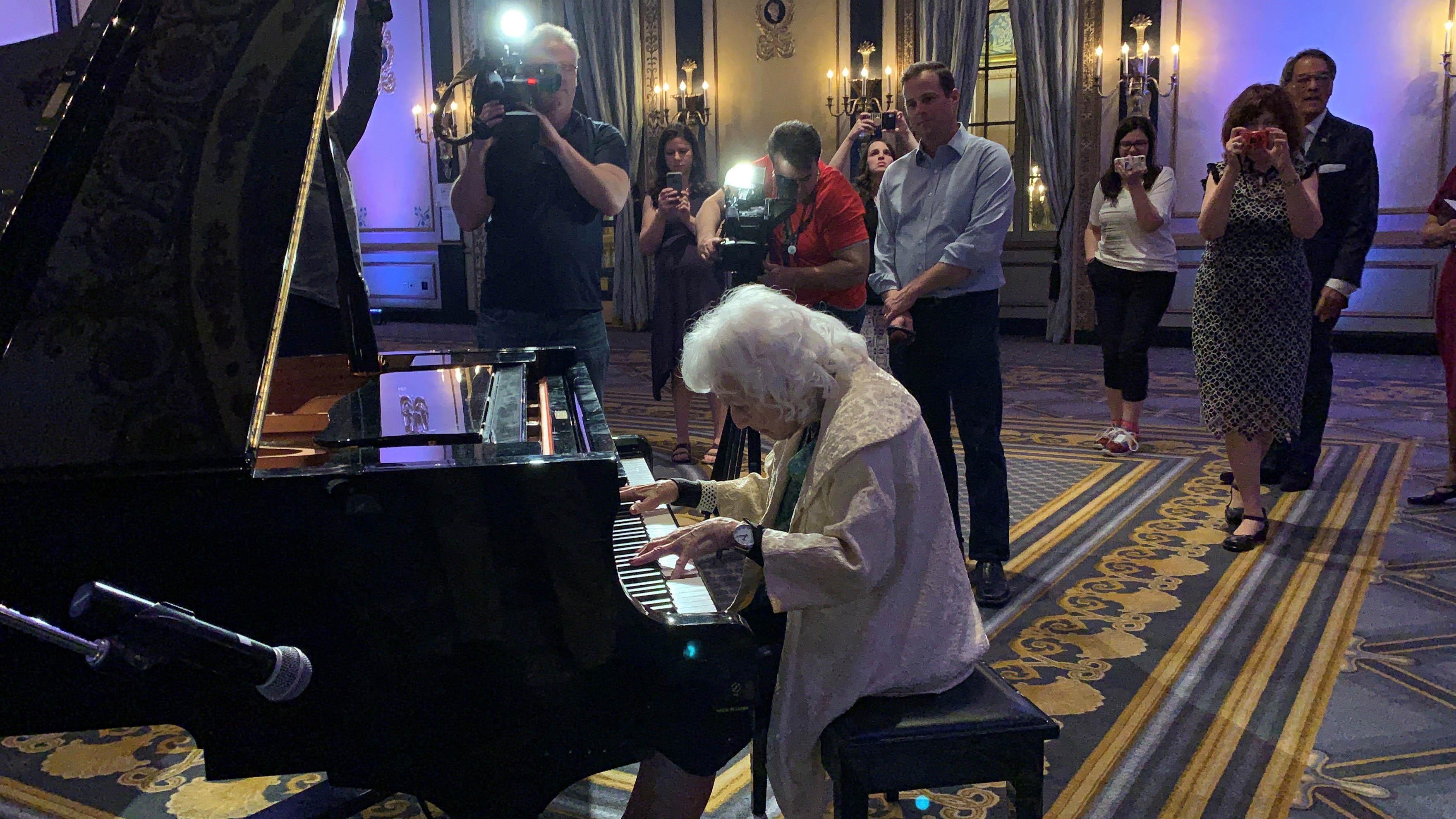 Dorothy Olson Pauletti, back at the piano in the Empire Room.
Related:
At 102, This Longtime Chicago Pianist Has Still Got the Chops
---