Since he took the reins as president of the University of Notre Dame in 1952, Father Ted Hesburgh cut a mythic figure on the South Bend, Indiana campus and far beyond. He was a man of abiding faith who defied the Vatican and a man who advised multiple presidents yet defied their administrations.
He's credited with – or blamed for, depending on who you ask – ushering Notre Dame into a more secular and inclusive era. Most indelibly, he was a visible and outspoken presence in the civil rights movement who famously linked arms and hands with Dr. Martin Luther King Jr. at a 1964 rally.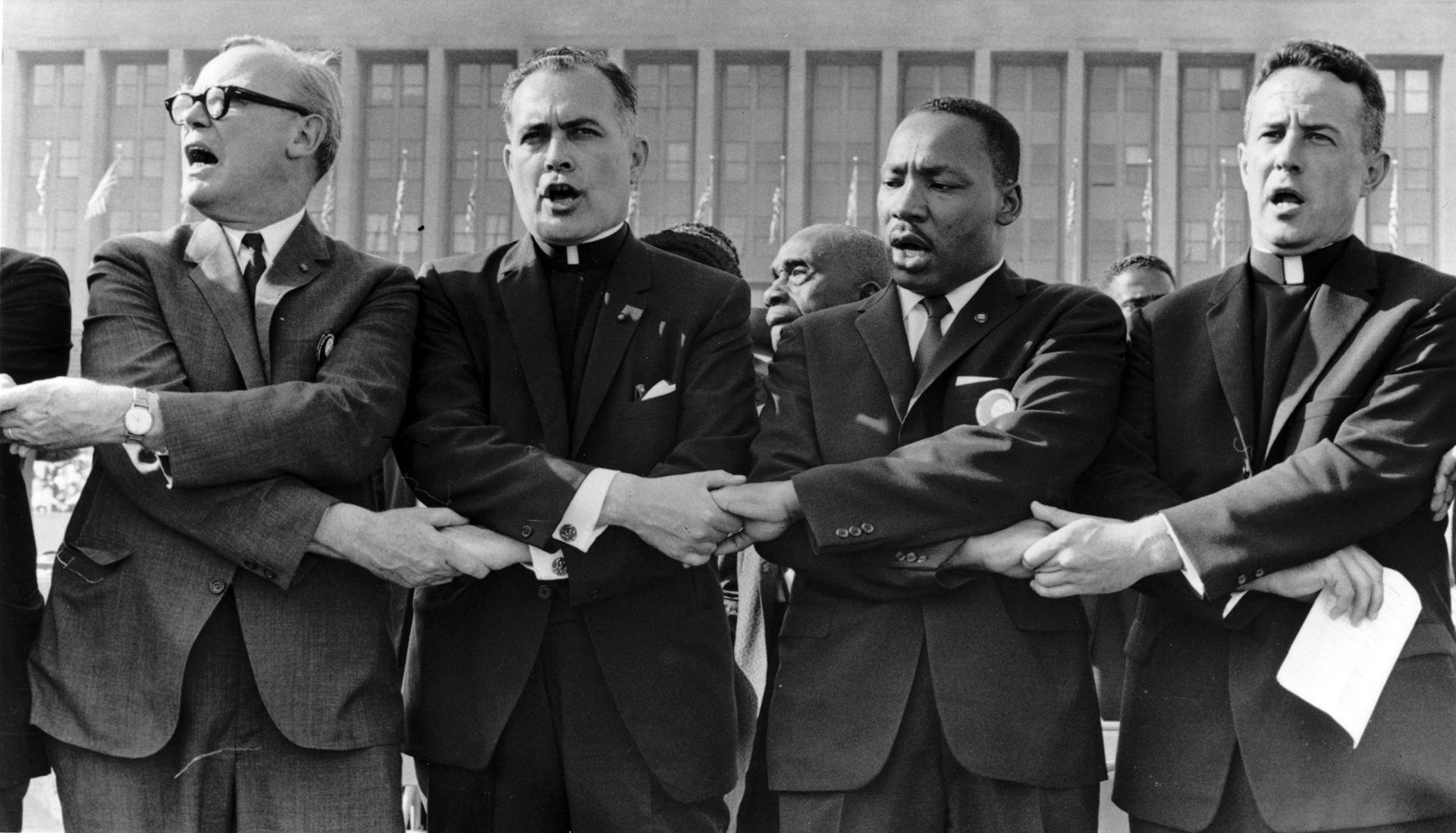 (Courtesy of the Smithsonian)
Through archive footage, Hesburgh's own writing, and present-day interviews, "Hesburgh" paints a picture of the man in full, showing him through the eyes of everyone he touched, from students to politicians, fellow clergy to his late-life caretaker. "Our goal was to find the best subjects who could also tell the most diverse kinds of stories. [The] running joke was 'no more president stories.'... Let's hear from some more regular people," says director Patrick Creadon.
Below, watch a trailer.
---
For a generation of viewers who might be unfamiliar with Hesburgh's life and work, Creadon believes this film will still resonate. "They see him as a new role model for what leadership can look like - more independent, wiser, kinder. Because he was not an elected official he never feared getting voted out for taking an unpopular stance. This was huge. [It] gave him much more freedom than most other national leaders."
Creadon and producer Jerry Barca join us in conversation.
Video: John Callaway interviews University of Notre Dame President Ted Hersburgh on March 9, 1978.
---
Related stories:
New Documentary 'Boss' Explores Black Business in America
'Angels Too Soon' Remembers Tragedy at Our Lady of the Angels
'America to Me' a Story of High School in Black and White
---