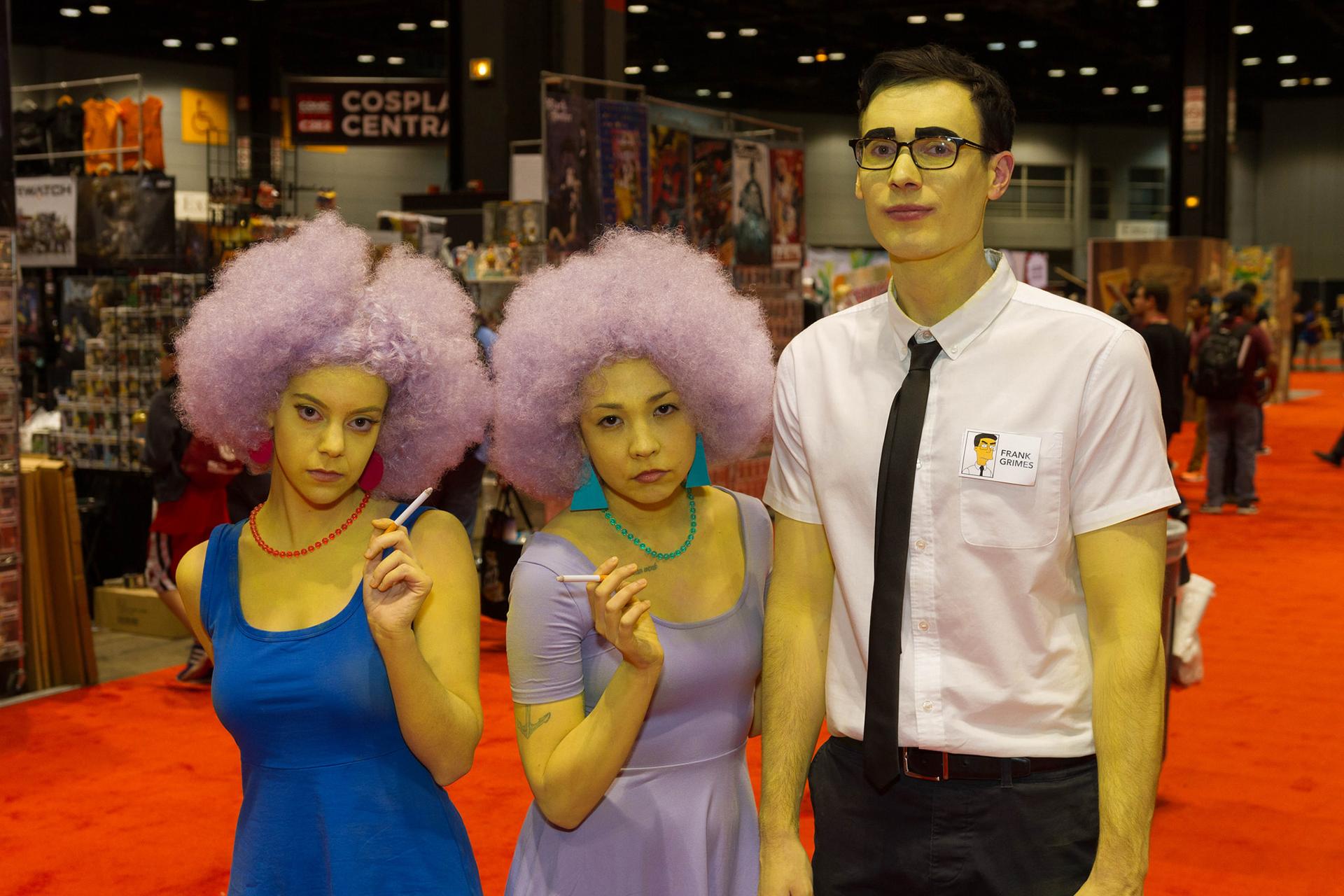 C2E2 in 2017 (Chris Favero / Flickr)
1. Geek out
The "biggest geek party in the Midwest" – aka the Chicago Comic & Entertainment Expo – is back with superheroes, villains and pop icons galore. Check out panel discussions, autograph sessions, exhibitors and elaborate costumes. Some of the events include: escape rooms, a "Game of Thrones" fan meetup, "Clueless" reunion panel, "Mario Kart 64" tournament and the C2E2 Crown Championships of Cosplay. Make sure your cellphone's charged to snap selfies with Ant-Man's Paul Rudd and "Freaks and Geeks" star John Francis Daley.
Details: 10 a.m.-7 p.m. Friday and Saturday; 10 a.m.-5 p.m. Sunday at the South Building at McCormick Place, 2301 S. Lake Shore Drive. $30-$50; $75-$85 three-day pass / MAP
---
2. Shuffle
The streets of Chicago become a sea of green as thousands weave their way through the Loop at the Bank of America Shamrock Shuffle 8K. Not ready for an 8K? No sweat – opt for the 2-mile walk along the lakefront instead.
Details: 8:30 a.m. Sunday at Grant Park, Columbus Drive and Monroe Street. $55 / MAP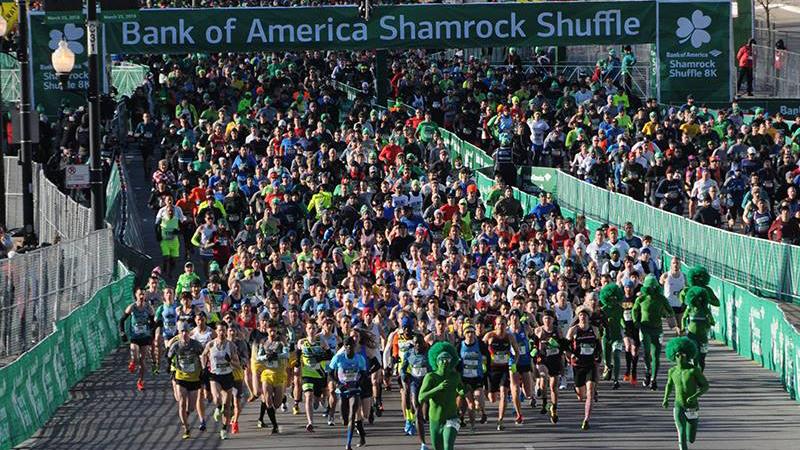 (Bank of America Shamrock Shuffle / Facebook)
3. Grow
Spring is (finally!) here, which means it's about time to start gardening. Before you dig in, stop by the Chicago Flower & Garden Show for inspiration and tips from local landscape designers, builders and suppliers. Learn how to create your own container garden at a potting party workshop (registration required). Swing by the garden gourmet stage for culinary demonstrations, browse the home and garden marketplace and examine horticulture photos by more than 150 amateur photographers.
Details: 10 a.m.-8 p.m. Wednesday-Sunday at Navy Pier, Festival Hall, 600 E. Grand Ave. $10-$20; $5 for kids ages 4-12 / MAP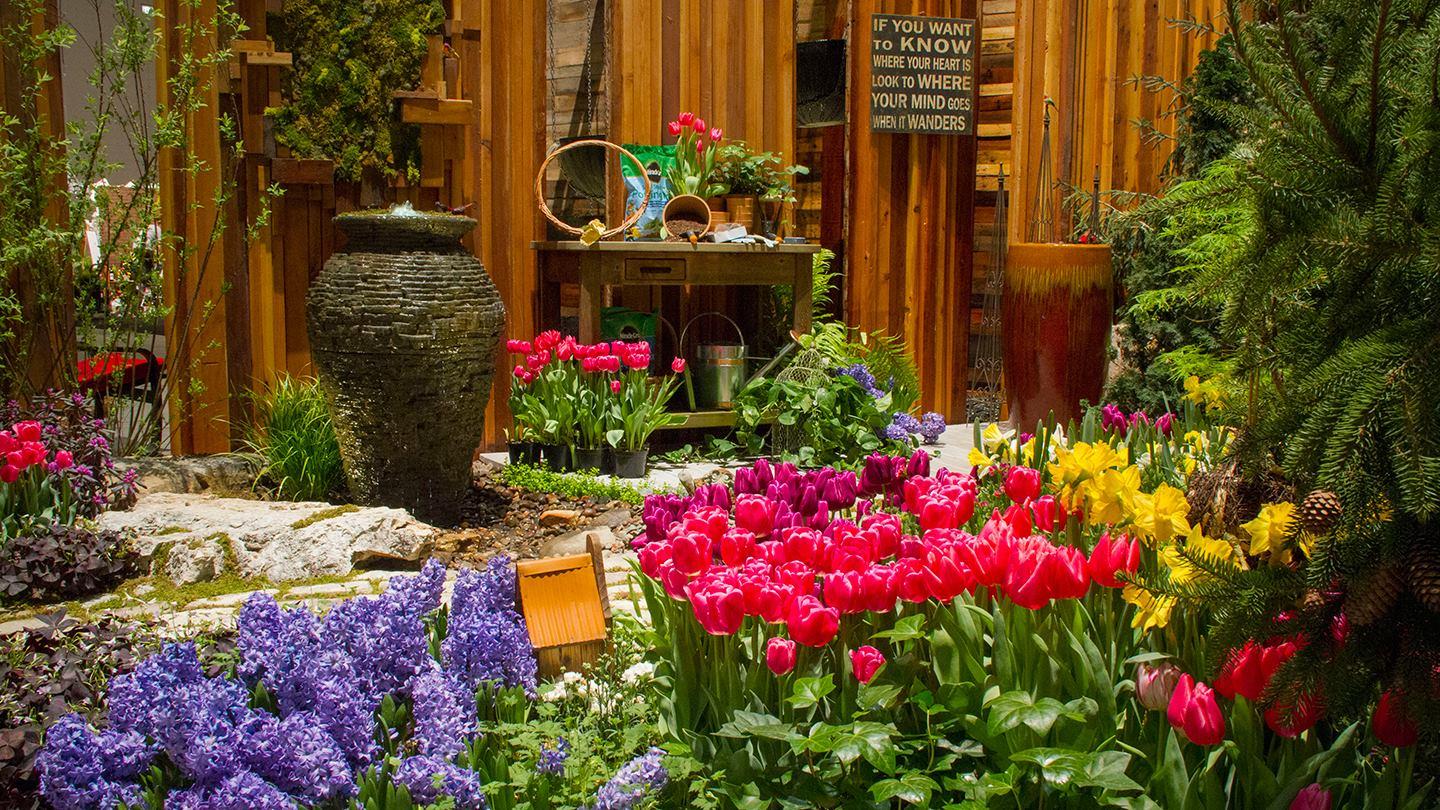 (Navy Pier / Facebook)
4. Improvise
The second annual Impromptu Fest celebrates local composers, musicians and enthusiasts of contemporary music with eight concerts featuring 16 Chicago-based ensembles. Each concert is a double-bill, meaning you get two concerts in one. Performers include Gaudete Brass, Fifth House Ensemble, Crossing Borders Music and student ensembles.
Details: 7:30 p.m. Thursday-Saturday; 3 p.m. Sunday through March 31 at Guarneri Hall, 11 E. Adams St. $20 per show; $60 four-day concert pass; $100 all-access pass / MAP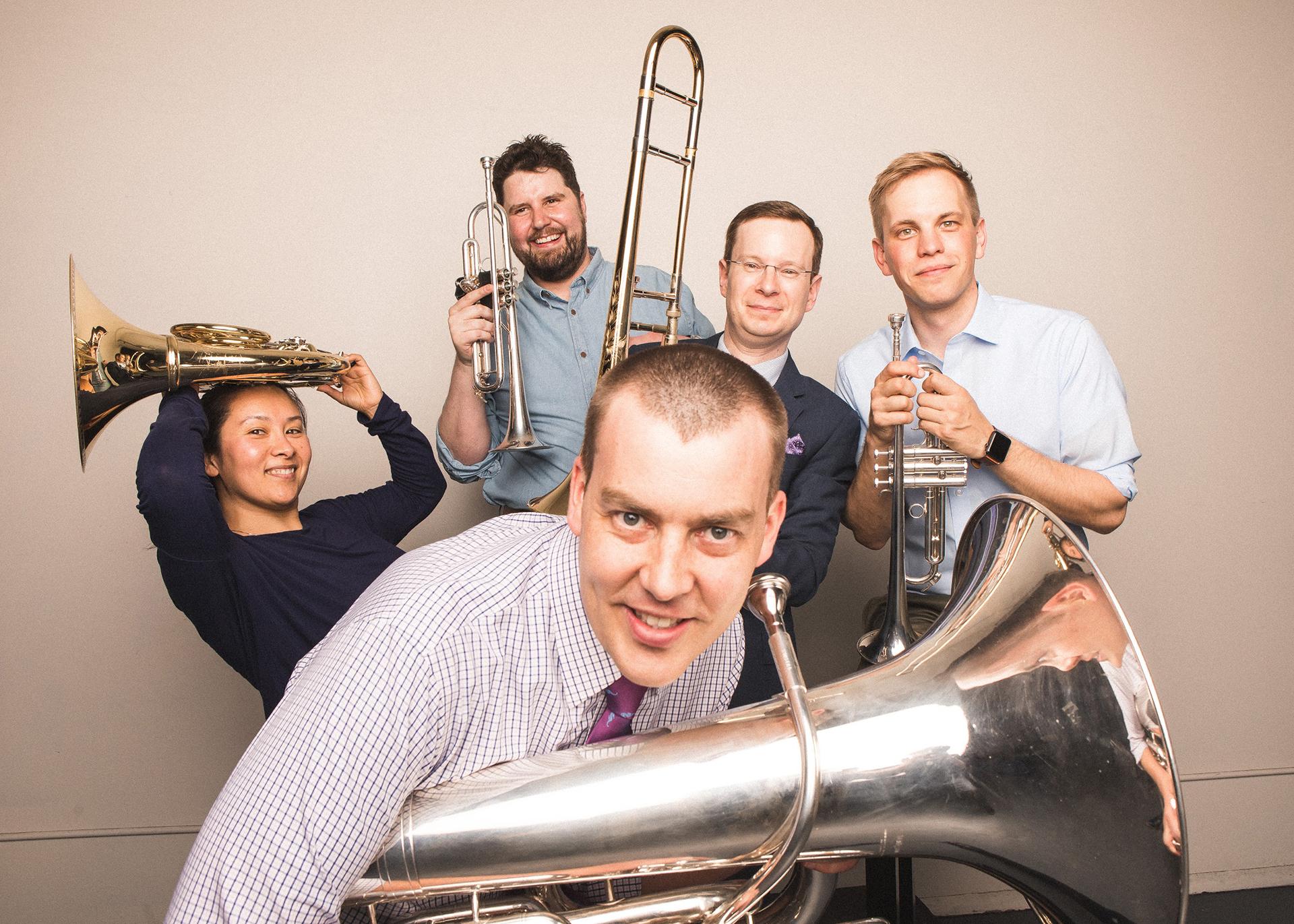 Gaudete Brass (Photo by Joe Mazza)
5. Shush!
Vintage reels get a fresh take as the Chicago Philharmonic plays along to a trio of silent films in Silent Sherlock. Composer Tom Nazziola leads the ensemble in a fresh new score for "Sherlock Jr." starring Buster Keaton, "Fadeaway" featuring Koko the Clown and "Sure-Locked Homes" featuring Felix the cat.
Details: 4 p.m. Sunday at the North Shore Center for Performing Arts, 9501 Skokie Blvd., Skokie. $25-$75; $10 students / MAP
---
6. Move
Looking for a new exercise routine? Stop by one of the Chicago Park District's 65 fitness centers during Free Fitness Week to sample dozens of classes, from belly dancing to kickboxing to yoga and Pilates.
Details: Hours and class times vary through Sunday at Chicago Park District fitness centers. Free; registration required / MAP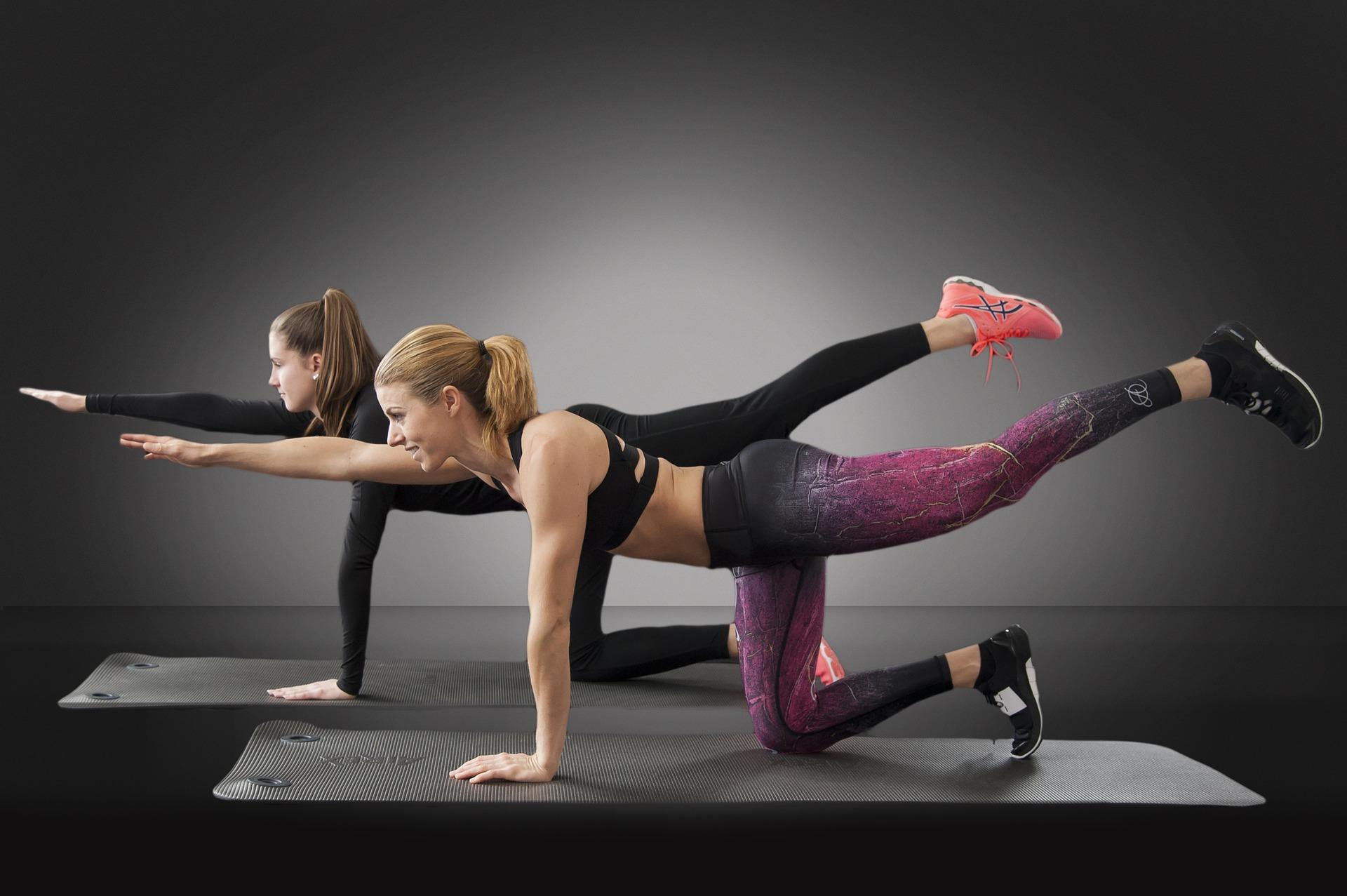 (sifusergej / Pixabay)
7. Devour
Local sustainable food is the focus of the Good Food EXPO. Learn from seasoned chefs like Jason Hamel of Lula Café, Erling Wu-Bower of Pacific Standard Time and  Tony Mantuano of Spiaggia, River Roast and Terzo Piano. The event includes chef demos, DIY workshops, panels and samples.
Details: 10 a.m.-5 p.m. Saturday at the UIC Forum, 725 W. Roosevelt Road. Free; registration required / MAP
---
8. Sip
Jets, wines and whiskeys are on tap for the Wine Whiskey Bravo: A Sipping Experience. Sample dozens of wines and whiskeys inside a heated hangar while enjoying appetizers and music. A portion of the proceeds benefit the Cancer Wellness Center.
Details: Sessions available at 2-5 p.m. and 6:30-9:30 p.m. Saturday at the Chicago Executive Airport, Hangar 15, 743 Sumac Road, Wheeling. $50; $75 VIP (includes early admission and premium samples) / MAP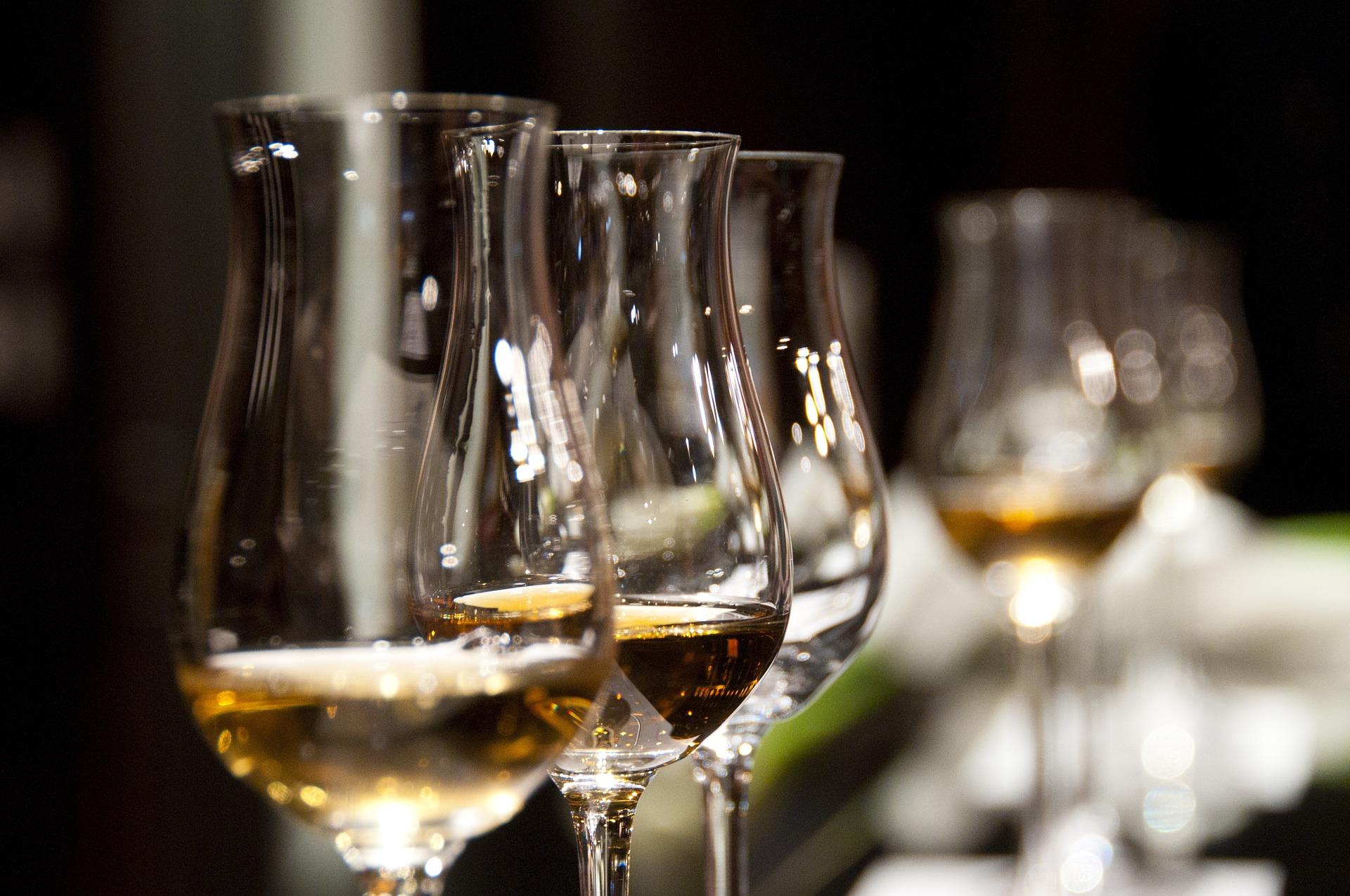 (Free-Photos / Pixabay)
9. Get inked
Local, national and international artists make their mark on the Chicago Tattoo Arts Convention, including "Ink Master" competitors. Roll up your sleeves and show off your ink in daily tattoo competitions. Don't have any ink? You can get your own tattoo at the event, or admire the works of pros.
Details: 2 p.m.-midnight Friday; 11 a.m.-midnight Saturday; 11 a.m.-8 p.m. Sunday at the Donald E. Stephens Convention Center, 5555 N. River Road, Rosemont. $20 per day; $40 three-day pass; free for kids under 12 / MAP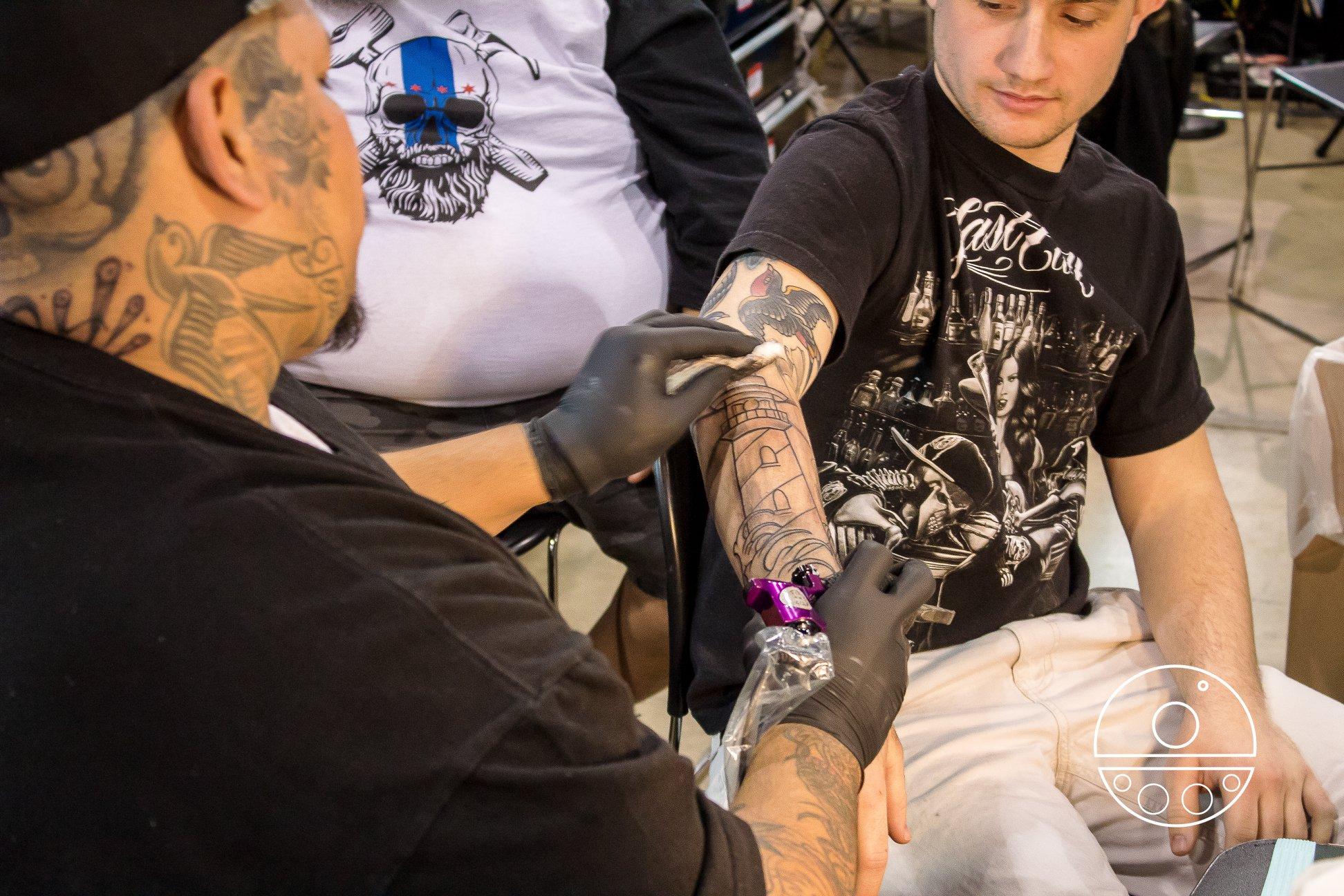 (Chicago Tattoo Arts Convention / Facebook / VincTank Photography)
10. Reflect
"In Darkness We Rise" recognizes the love, loss and unyielding hope persecuted communities have experienced throughout history. Inspired by the written word, especially, poetic and narrative expressions, the performance uses music, evocative theatrical lighting and interactive elements to create an immersive sensory experience. During intermission, audience members can learn more about the concert's theme, meet Chicago Sinfonietta members and participate in a crowdsourced piece of art.
Details: 8 p.m. Saturday at Wentz Concert Hall at North Central College, 171 E. Chicago Ave., Naperville. $10-$62 / MAP
---
Events listed are subject to change. We recommend double-checking times and locations before you head out the door. Want to share your upcoming events with us for consideration in a future roundup? Send us an email.
---