1. Relive it
The same day – like your favorite song – is on repeat at Groundhog Days, the five-day celebration of the namesake holiday and 1992 movie featuring Bill Murray that was filmed in Woodstock. Festivities include stories, trivia, bowling, screenings of the movie "Groundhog Day" (Saturday and Sunday) and a meet-and-greet with Stephen Tobolowski (Saturday), who played Ned Ryerson in the film. Don't miss Woodstock Willie's prognostication (7 a.m. Saturday) on whether we'll see an early spring or six more weeks of winter (hopefully we're finished with the polar vortex).
Details: Thursday-Sunday at various locations in Woodstock, including Woodstock Square, 121 W. Van Buren St. Woodstock. Free / MAP
---
2. Warm up
Here's a great reason to get out of your warm bed: The Cocoa Crawl includes samples of dozens of cocoa-inspired treats, from hot chocolate bark to hot chocolate popcorn to hot chocolate Krispies, as you make your way through downtown Long Grove. Stop by the Visitor's Center to vote on your favorite offering and the chance to win raffle prizes.
Details: Noon-4 p.m. Saturday in downtown Long Grove, starting at the Visitors Center, 308 Old McHenry Road, Long Grove. Free / MAP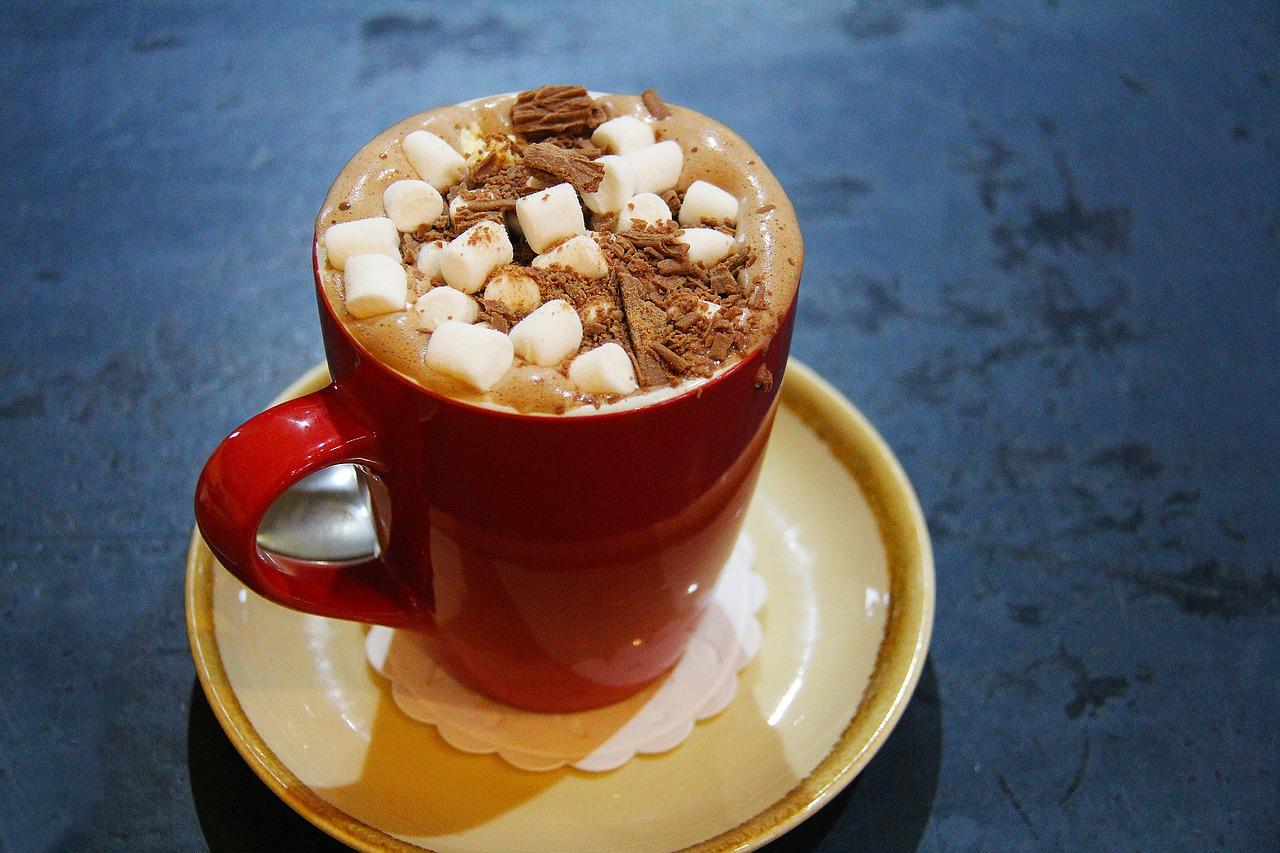 (sharonang / Pixabay)
3. Step
Have a finger lickin' good time at the Chicken and Beer Dance. Fill up on friend chicken and craft beer before hitting the dance floor. Bluegrass band Folk Yeah! provides the tunes to keep your toes tappin' all night long.
Details: 6-10 p.m. Friday at 2112 Chicago, 4245 N. Knox Ave. $25 (food, non-alcoholic drinks); $40 (food and beer tasting) / MAP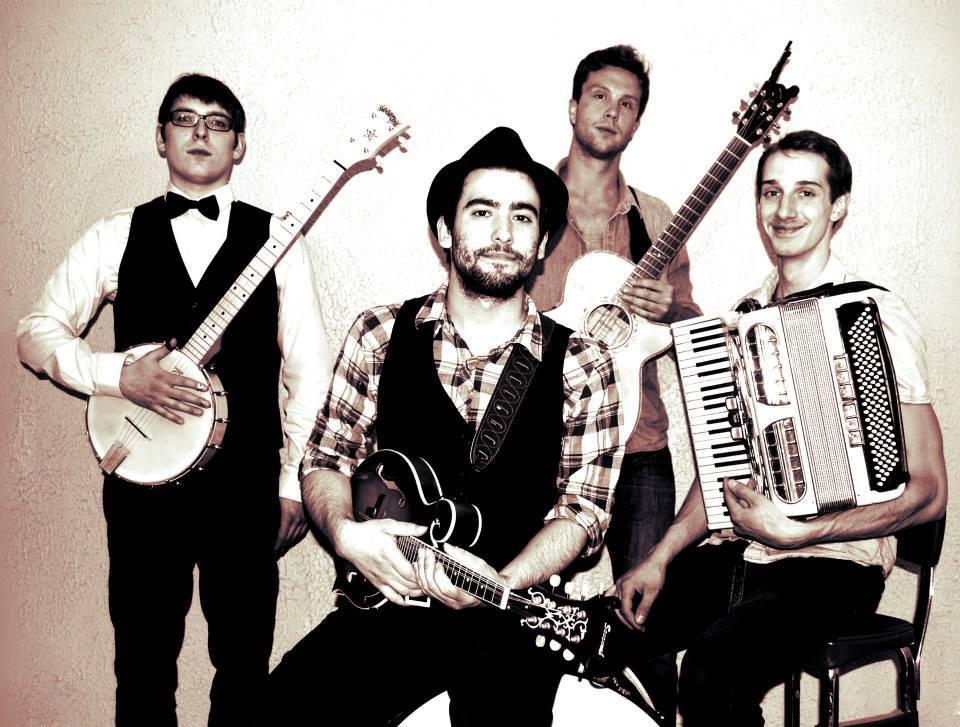 (Folk Yeah! / Facebook)
4. Experiment
Now in its 30th year, the Rhinoceros Theater Festival provides a platform for artists whose acts tend to be more experimental than the usual stuff. Expect to see plays, dance, devised works, variety shows, comedies and fresh takes on classic texts by a mix of local and national artists, including veterans Barrie Cole and Chris Sullivan, as well as young companies like El Bear and The Neighborhood Collective.
Details: Showtimes vary, performances run (almost) daily through Feb. 24 at the Prop Thtr, 3502 N. Elston Ave. $15 or pay-what-you-can at the door / MAP
Julia Williams of "Skriker," part of the 30th annual Rhinoceros Theater Festival (Photo by Jeffrey Bivens)
5. Pig out
Ready to ring in the new year again? Celebrate the start of the Year of the Pig at a pair of Lunar New Year celebrations. Begin the festivities at the Art Institute of Chicago's Chinese New Year Celebration with storytelling, music, gallery tours in English and Mandarin, and art making. At 5 p.m. follow the lantern procession to the skating ribbon at Maggie Daley Park, where you can watch skating demonstrations and lion dancing.
Art Institute of Chicago: 1-4:30 p.m. Saturday, 111 S. Michigan Ave. $20-$25; free-$19 for teens / MAP 
Maggie Daley Park: 6-7:30 p.m. Saturday, 337 E. Randolph St. Free / MAP
---
6. Peek
After a brutal week of winter weather, one can only hope spring will arrive soon. Get Hal the groundhog's forecast at Big Run Wolf Ranch's Groundhog Day open house. In addition to the marmot of the hour, you can see wolves, coyotes, a cougar, black bear and a Siberian tiger. Also on tap: dog-sledding demonstrations by the Z Team Dog Sledders (11 a.m.-3 p.m.).
Details: 10 a.m.-4 p.m. Saturday at Big Run Wolf Ranch, 14857 Farrell Road, Lockport. Parking with free shuttle service from Walmart, 16241 Farrell Road. $6; free for kids ages 2 and under / MAP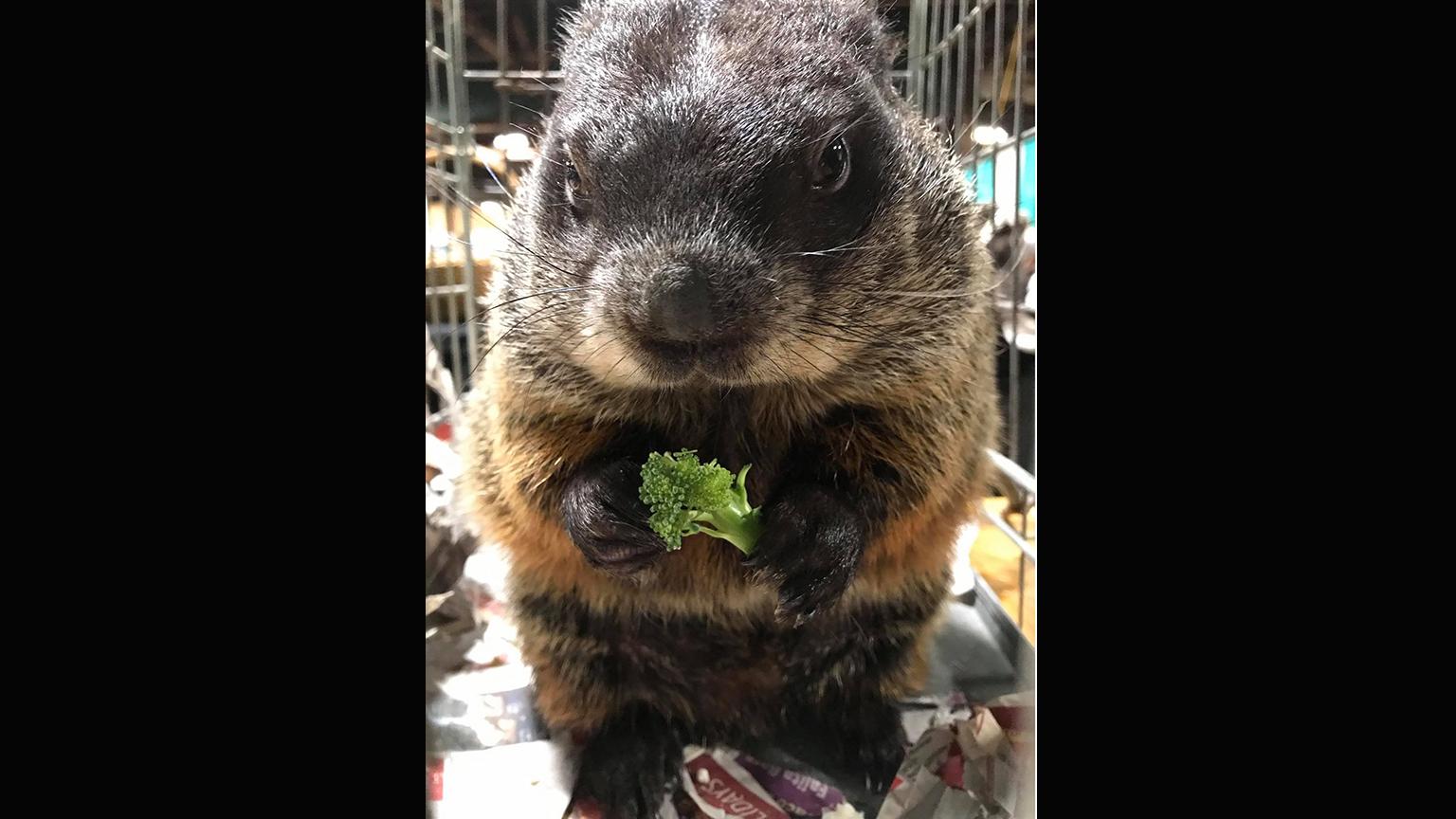 Hal the groundhog (Big Run Wolf Ranch / Facebook)
7. Toast
More than 100 varieties of American craft beer highlight the Chicago Ale Fest – Winter Edition. Sample everything from stouts to porters to barrel-aged beers to winter warmers and giant double IPAs, plus one-of-a-kind brews poured through infusion machines filled with fresh fruit, coffee and chocolate. A DJ keeps you entertained while food trucks keep you satiated.
Details: Sessions available at noon-3 p.m. and 6-9 p.m. Saturday at Lacuna Artist Lofts, 2150 S. Canalport Ave. $49; $69 gets you in an hour early / MAP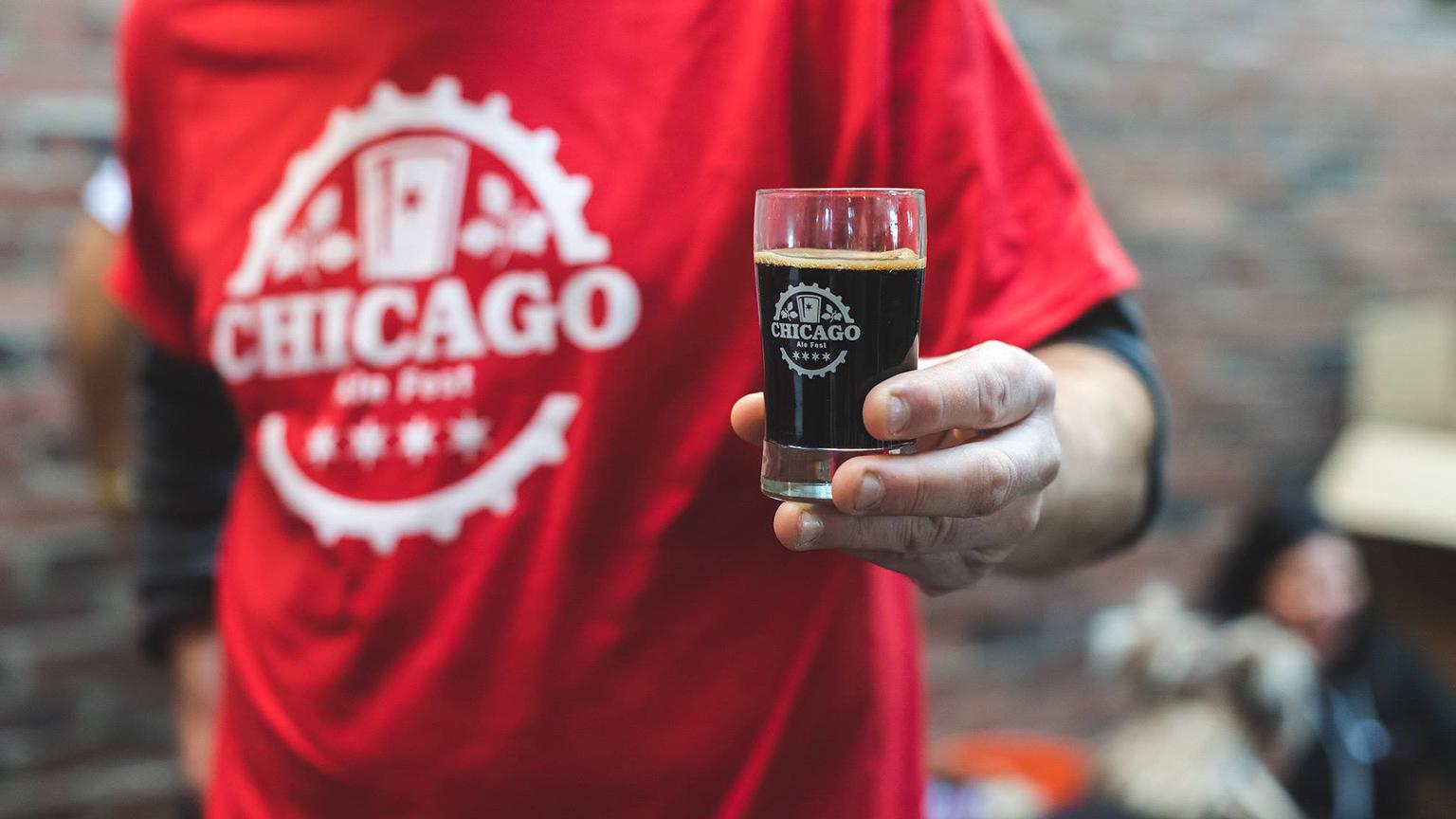 (Chicago Ale Fest / Facebook)
8. Watch
The world-renowned, Chicago-based Trinity Irish Dance Company performs a mix of new works and audience favorites this weekend. Known for its intricate, complex choreography and unique progressive spin on Irish dance, the company premieres what it's describing as its most ambition work to date, "An Sorcas (The Circus)."
Details: 7:30 p.m. Saturday at The Auditorium Theater of Roosevelt University, 50 E. Ida B. Wells Drive. $29-$80 / MAP
---
9. Giddy up
Veteran riders and rising stars take on the biggest and baddest bovines at the Professional Championship Bull Riders World Tour Finale. Watch rodeo athletes from across the country compete for the winning ride on 2,000-pound bucking bulls.
Details: 7:30 p.m. Friday and Saturday at the Sears Centre Arena, 5333 Prairie Stone Pkwy., Hoffman Estates. $18-$65 / MAP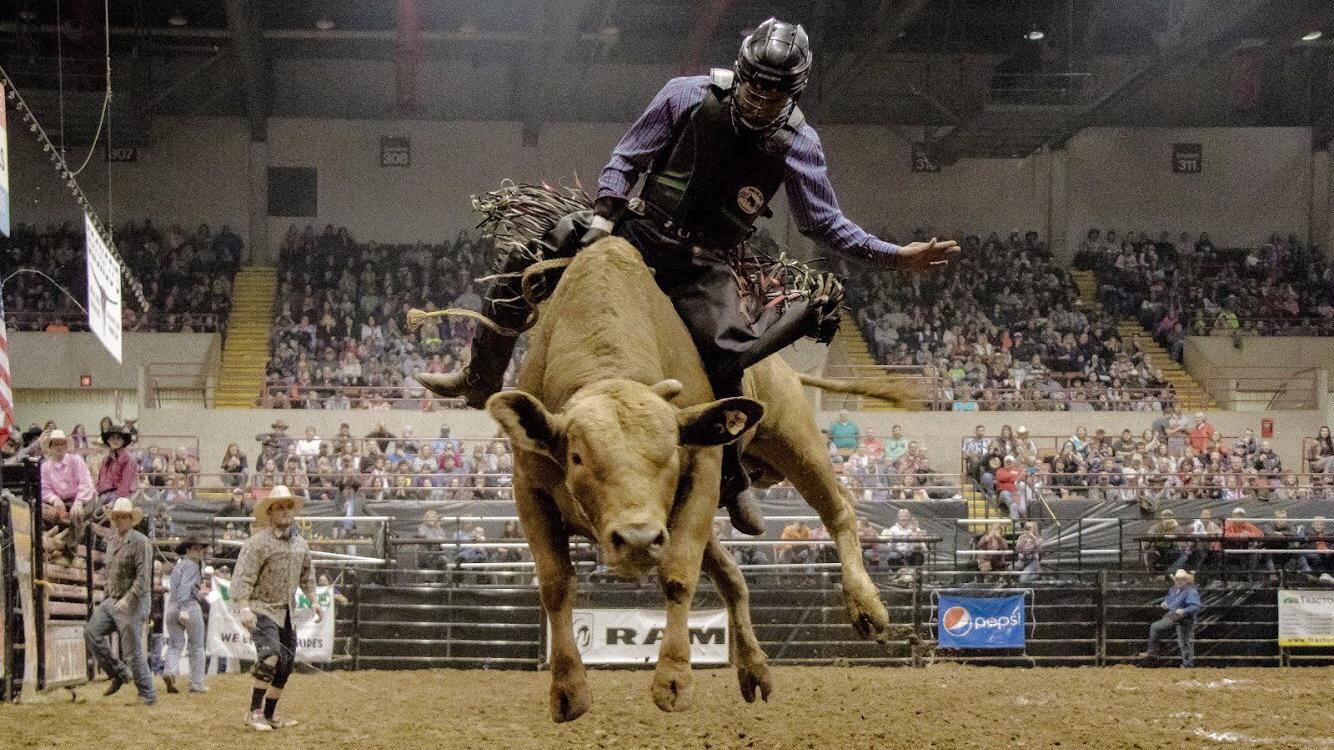 (Professional Championship Bullriders / Facebook)
10. Ascend
Rock collectors, rock climbing enthusiasts and aspiring geologists can spend the afternoon with Field Museum geologist Jim Holstein at Rocks that Rock! Learn about the history of Chicago's geology and what makes for a rock climber's paradise or dangerous challenge. Check out rock samples from around the country, including Devil's Tower. Before the seminar, spend the day scaling Brooklyn Boulder's climbing walls (extra $15). 
Details: 3-5 p.m. Sunday at Brooklyn Boulders Chicago, 100 S. Morgan St. $20 seminar; $35 seminar and all-day access to rock climbing / MAP
---
Events listed are subject to change. We recommend double-checking times and locations before you head out the door. Want to share your upcoming events with us for consideration in a future roundup? Send us an email.
---