(City of Chicago, DCASE)
1. Enjoy
Line up to the curb (or cozy up on the couch) before you feast for the Thanksgiving Day Parade. Watch massive inflatable balloons of your favorite cartoon characters, marching bands and dance troupes from across the country and other performers strut along State Street. WGN-TV will broadcast the parade.
Details: 8-11 a.m. Thursday along State Street from Congress Parkway to Randolph Street. Free / MAP

Find more weekend events in our fall festival guide
---
2. Dash
Work up an appetite before the big meal at the Edison Park Turkey Trot 5K Fun Run/Walk as you wind your way through the tree-lined streets. This year's run will raise money for first responders and veterans, benefiting the Chicago Police Memorial Fund, Ignite the Spirit and Salute, Inc. All participants will receive a Turkey Trot T-shirt and children will receive a Gobble Gallop T-shirt for their participation in the gallop before the 5K.
Details: 9:30 a.m.-12:30 p.m. Thursday at the Edison Park Field House, 6755 N. Northwest Highway. Day of registration: $30 for adults; $20 for children / MAP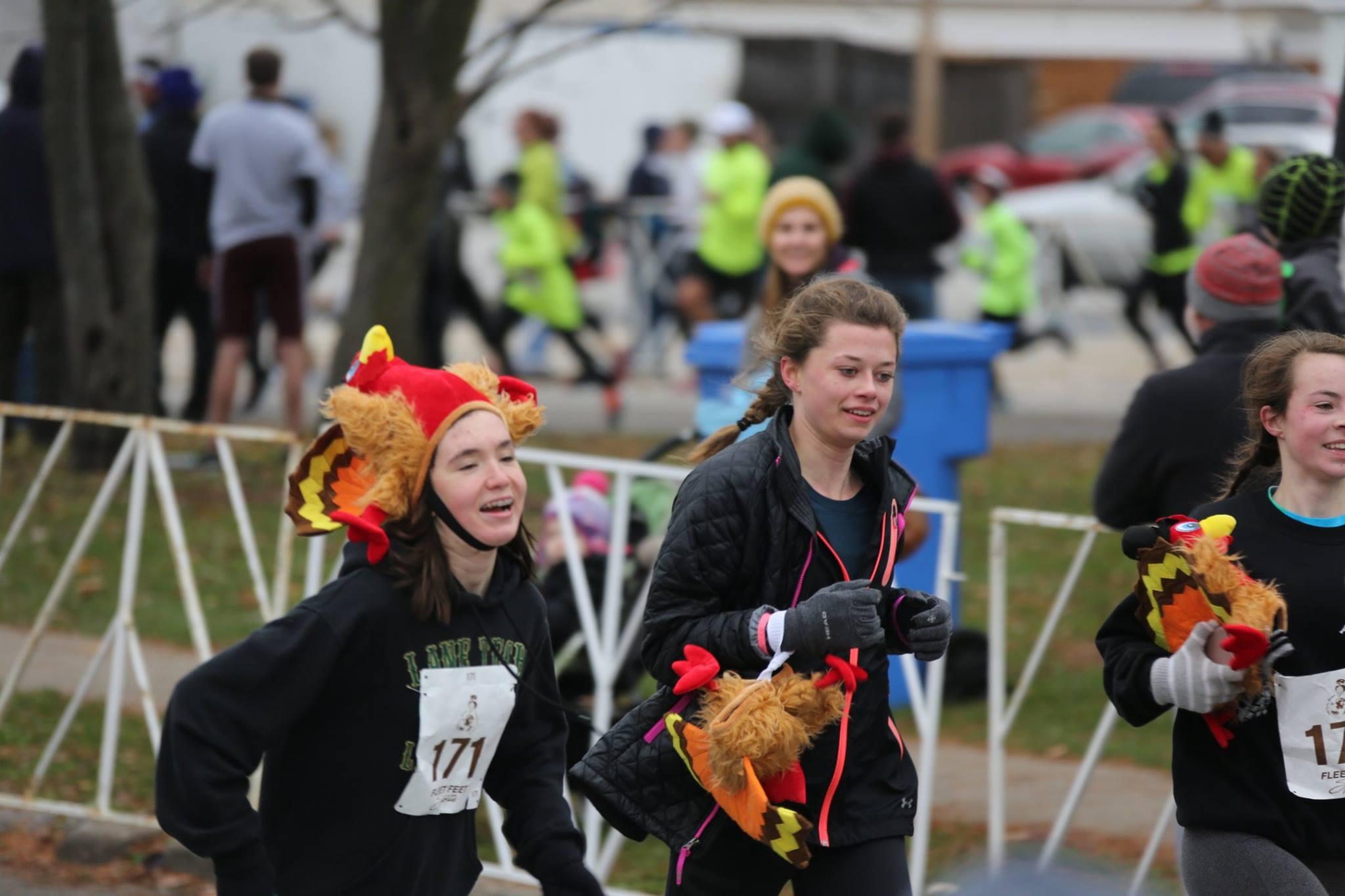 (Edison Park Turkey Trot / Facebook)
3. Shop
Trade the busy department stores for open-air shopping at Christkindlmarket, where you can find unique gifts from countries all over the world. Inspired by a market in Nuremberg, Germany, the festival stays true to its roots with German foods and visits from Christkind, who – like Santa Claus – delivers toys to children. Stay warm with mugs of hot spiced wine, or hot chocolate. Note: The market will close at 4 p.m. on Thanksgiving.  
Details: 11 a.m.-8 p.m. Sunday through Thursday, 11 a.m.-9 p.m. Friday and Saturday through Dec. 24 at Daley Plaza, 50 W. Washington St. Free / MAP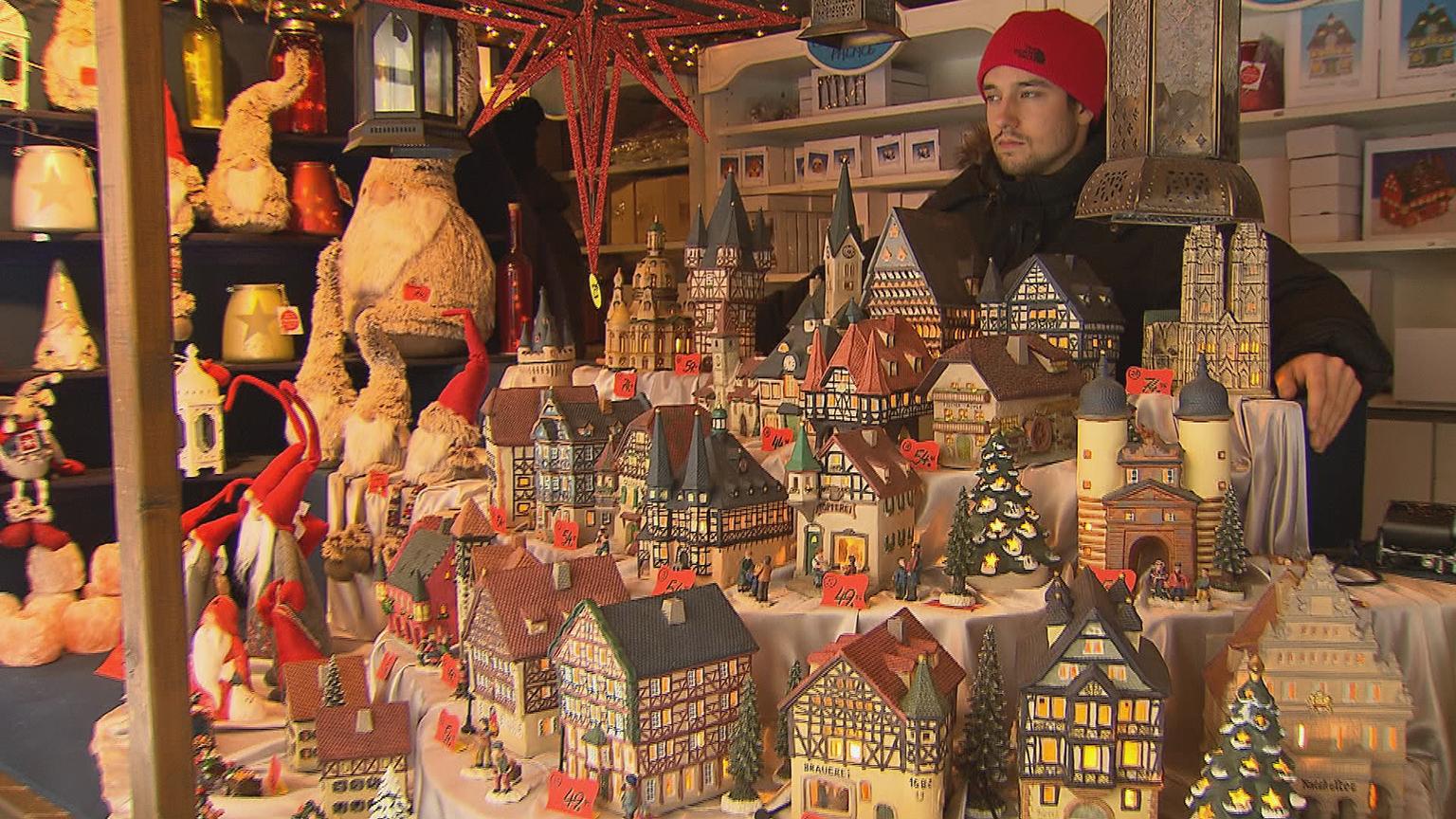 (Chicago Tonight)
4. Jam
Get your little ones grooving at The Music of the Grateful Dead for Kids. Presented by the Rock and Roll Playhouse, the concert is tailored to its audience of babies and young children and features kids games, stories and an opportunity to rock out. No need to worry about rock-n-roll damaging decibels at this performance – organizers turn down the volume to protect little ears.  
Details: 11 a.m. Saturday at Thalia Hall, 1807 S. Allport St. $15; Free for children under age 1 / MAP

5. Tune in
The epic 1980 space opera gets a live musical upgrade in Star Wars: The Empire Strikes Back in Concert. Described by Roger Ebert as the "most thought-provoking" of the "Star Wars" films, the Chicago Symphony Orchestra will perform John Williams' unforgettable score, from the brassy and foreboding "Imperial March" to the noble "Yoda's Theme."
Details: Performances at 7:30 p.m. Friday and Saturday, 3 p.m. Sunday at the Chicago Symphony Center, 220 S. Michigan Ave. $71-$222 / MAP
6. Support
Celebrate Small Business Saturday at the Chicago Fair Trade Holiday Pop-Up Shop, where you can browse the works of more than 30 locally-owned fair trade vendors. Clothing, jewelry, home goods, art and toys are among the many items for sale. Visit with a Fair Trade Santa on Saturday from 11 a.m.-2 p.m.
Details: 11 a.m.-7 p.m. Tuesday through Saturday, 11 a.m.-6 p.m. Sunday through Dec. 29 at 5207 N. Clark St. Free / MAP

7. Be merry
Kick off the holiday season (if you haven't already) with the 27th Annual Wreathing of the Lions. Sip hot chocolate as the lions are fitted with their festive garb and listen to holiday tunes performed by the modern, Latino mariachi-style band Cielito Lindo. Dancers from the Joffrey Ballet production of "The Nutcracker" will make a special appearance. Once the lions are dressed, head indoors to participate in free art activities.
Details: 10 a.m. Friday at the Art Institute of Chicago, 111 S. Michigan Ave. Free / MAP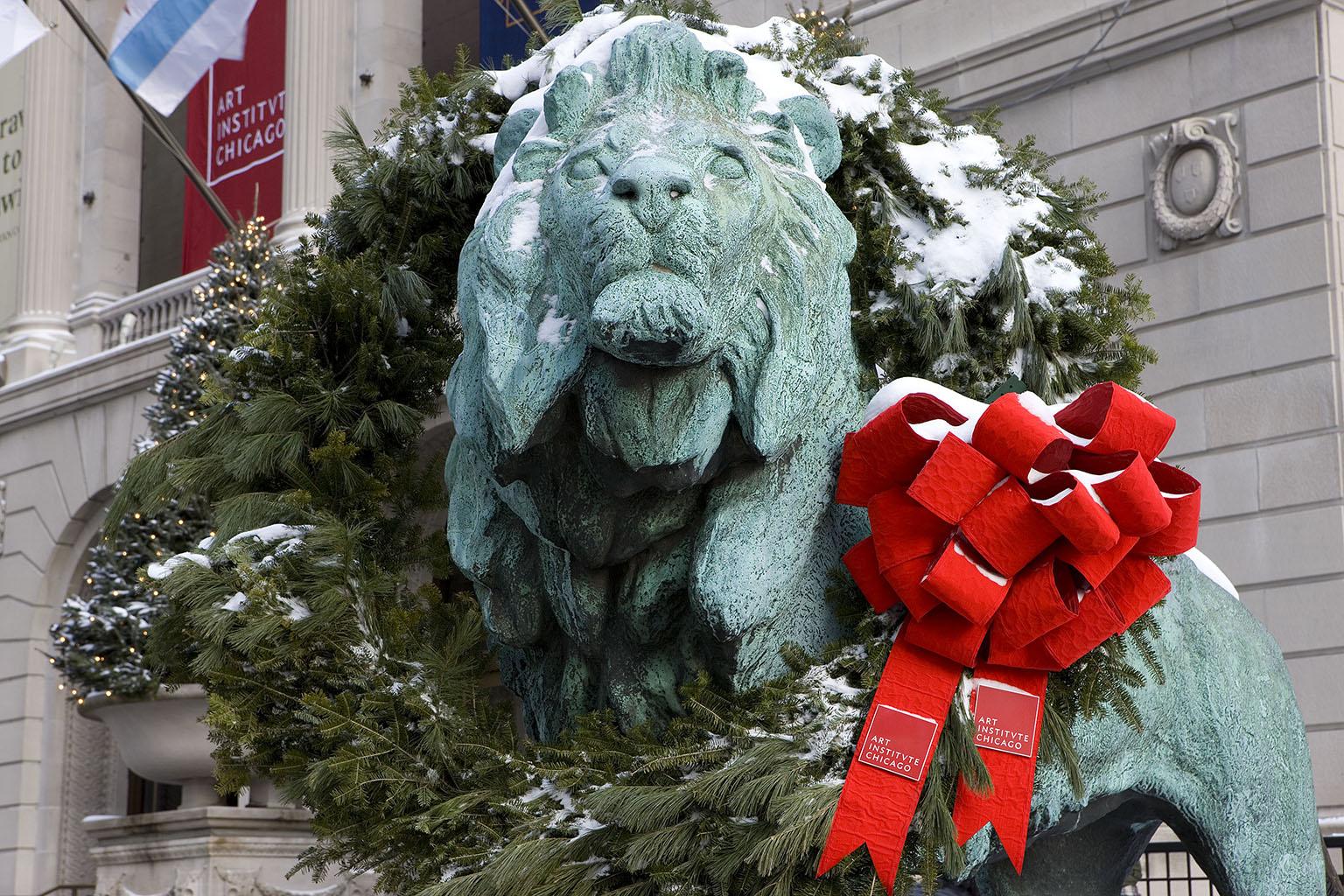 Edward Kemeys. Lion (One of a Pair, South Pedestal), 1893. Gift of Mrs. Henry Field. ® The Art Institute of Chicago.
8. Sing
Join the Von Trapp Family singers for The Sound of Music Sing-a-long. All attendees will receive a "magic moments pack," filled with various props to be used at strategic points throughout the screening of classic Julie Andrews musical. Warm up your pipes pre-show with the theater's house organist. Costumes are highly encouraged.
Details: Screenings at 7 p.m. Friday, 1 and 7 p.m. Saturday, noon and 6 p.m. Sunday at the Music Box Theatre, 3733 N. Southport Ave. $9-$13  / MAP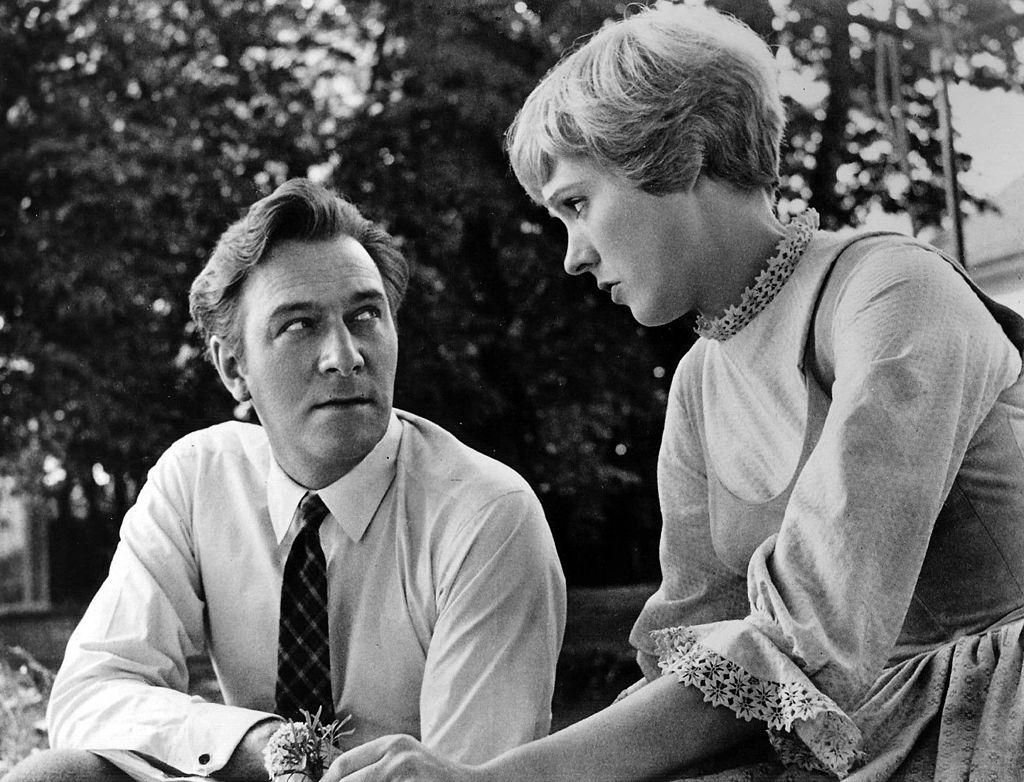 Christopher Plummer and Julie Andrews on location in Salzburg during the filming of The Sound of Music, 1964 (20th Century Fox via Wikimedia Commons)
9. Hypnotize
You may not believe your eyes as third-generation magician and mentalist Dennis Watkins performs various sleights of hand in The Magic Parlour. Performed for only 40 guests per show, you'll be able to get an up-close experience and may even get in on the act. Cocktail attire is encouraged for attendees, who must be at least 12 years old. (All children under the age of 18 must be accompanied by an adult.) Tickets include wine, beer and soft drink selections.
Details: Performances at 7:30 p.m. and 9:30 p.m. Friday and Saturday; 2 p.m. and 4:30 p.m. Sunday at the Palmer House Hotel, 17 E. Monroe St. $79-$89 / MAP
10. Stroll
Lace up your shoes and bundle up for the Graceland Cemetery Walking Tour. Discover the stories buried within this historic cemetery from Barton Edsall, who was buried the day of the Great Chicago Fire, to Charles Dickens' no-good brother and many of the city's early movers and shakers. Historian Adam Selzer of Mysterious Chicago will be your guide. Event takes place rain or shine, and organizers advise wearing comfortable walking shoes.
Details: 11 a.m.-12:30 p.m. Sunday at Graceland Cemetery, 4001 N. Clark St. $20 / MAP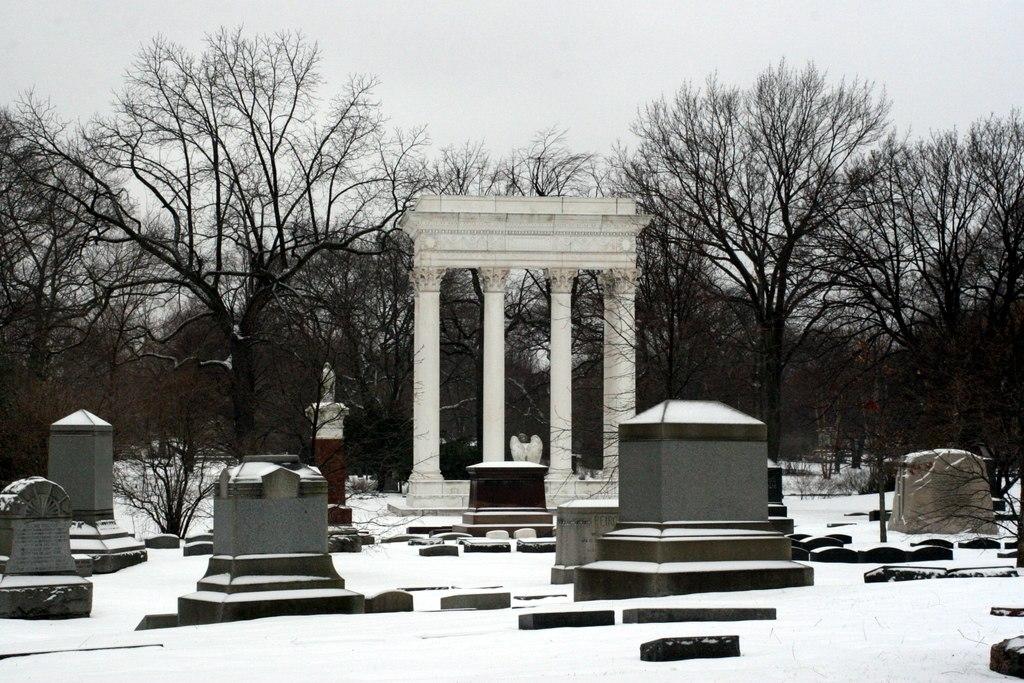 (Michael Lazarev (Asmadeus) via Wikimedia Commons)
Events listed are subject to change. We recommend double-checking times and locations before you head out the door. Want to share your upcoming events with us for consideration in a future roundup? Send us an email.
---