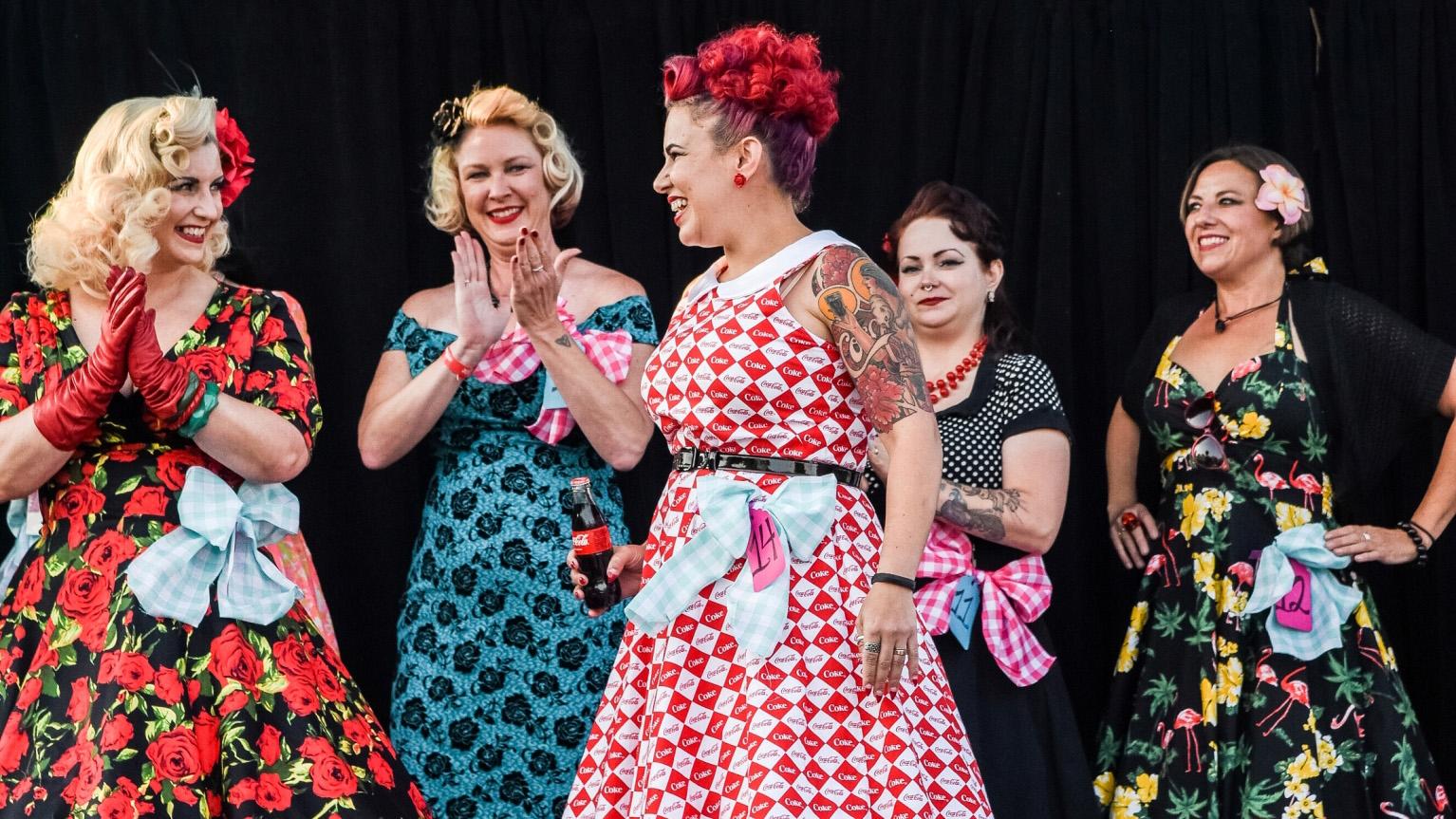 (Darkroom Joe's Photography)
1. Rewind
Turn back time this weekend and hear tunes from the '50s through the '90s at the Throwback Music Fest. Headliners include Night Train, a Guns 'n Roses tribute band (Friday); Bruce in the USA, a Bruce Springsteen tribute band (Saturday); and Rod Tuffcurls & The Bench Press, a pop-rock band (Sunday). The retro fun doesn't end there: a classic car show and "Miss Throwback Pin-Up Contest" take place Sunday, with prizes awarded to top three contestants for best hair, makeup and attire from the '40s, '50s and early '60s. A pet parade (Saturday) and 9/11 Memorial Service (Sunday) are also on tap.
Details: 4-10:30 p.m. Friday; 11 a.m.-10:30 p.m. Saturday; 11 a.m.-10 p.m. Sunday along Milwaukee Avenue between Elston and Peterson Avenues. $5 suggested donation / MAP

Find more summer festivals in our 2018 guide
---
2. Peruse
Browse the creations of more than 300 artisans at an alfresco behemoth: the Renegade Craft Fair. Enjoy music from local DJs, dine on food from area food trucks and even get your bike fixed at a Heritage Bicycles General Store pop-up.
Details: 11 a.m.-7 p.m. Saturday and Sunday along Division Street between Damen and Ashland Avenues. Free / MAP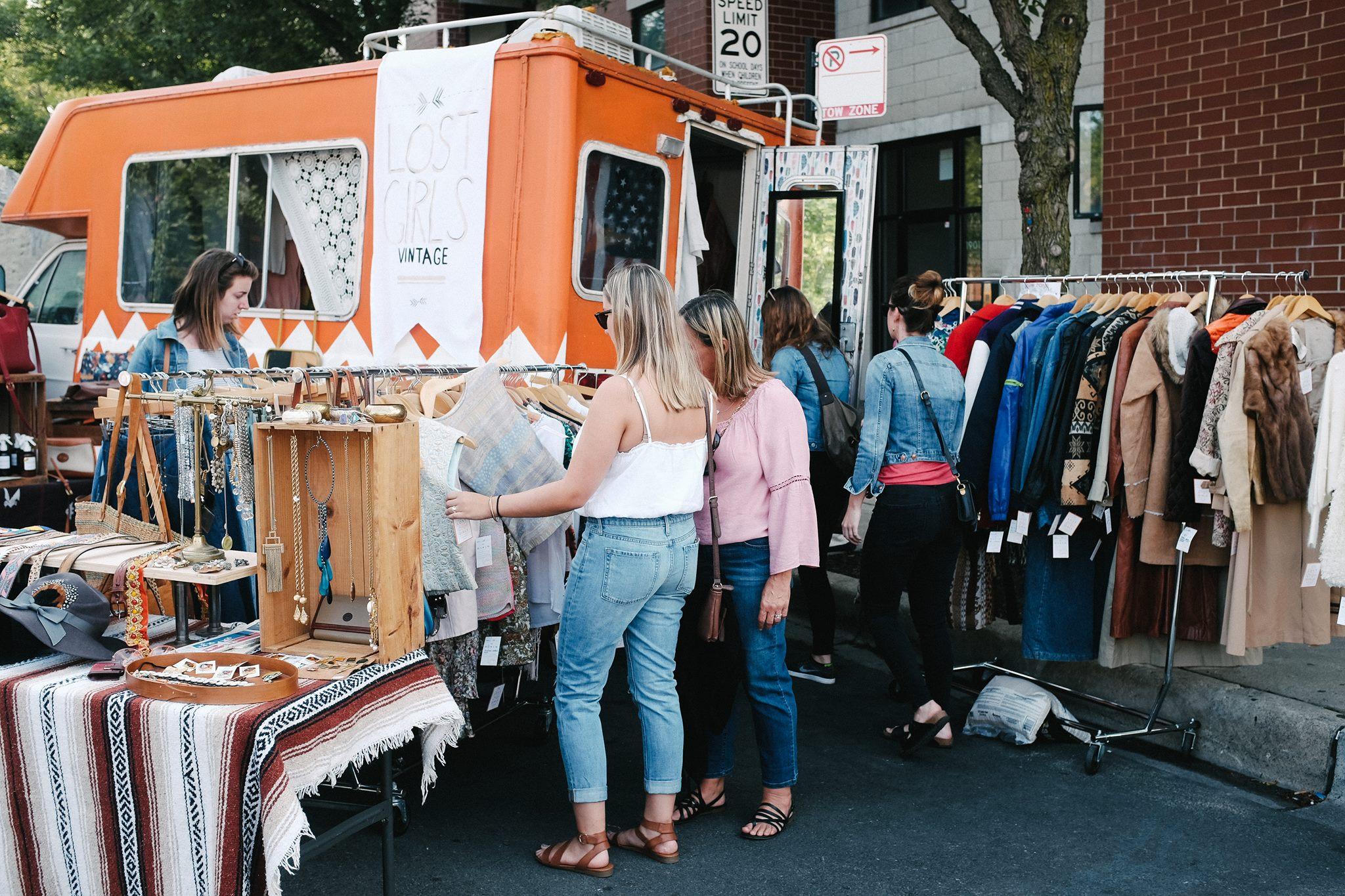 (Renegade Craft / Facebook)
3. Savor
Whiskeys and smoked meats – ribs, chicken, pork and more – are on the menu at the Chicago Bourbon & Barbecue Festival. For drinkers: daily tasting sessions (1 p.m. and 5 p.m.) include up to a dozen Southern bourbon whiskeys ($35 cost); or opt for a mini-tasting pass ($16) to sample four bourbons. For eaters: finger-licking barbecue vendors such as Aussum Aussie Australian BBQ, Austin's Texas Lightning BBQ, Blowin' Smoque BBQ and Main Street Grill.
Details: Noon-10 p.m. Saturday and Sunday at Belmont and Damen Avenues. $5 suggested donation / MAP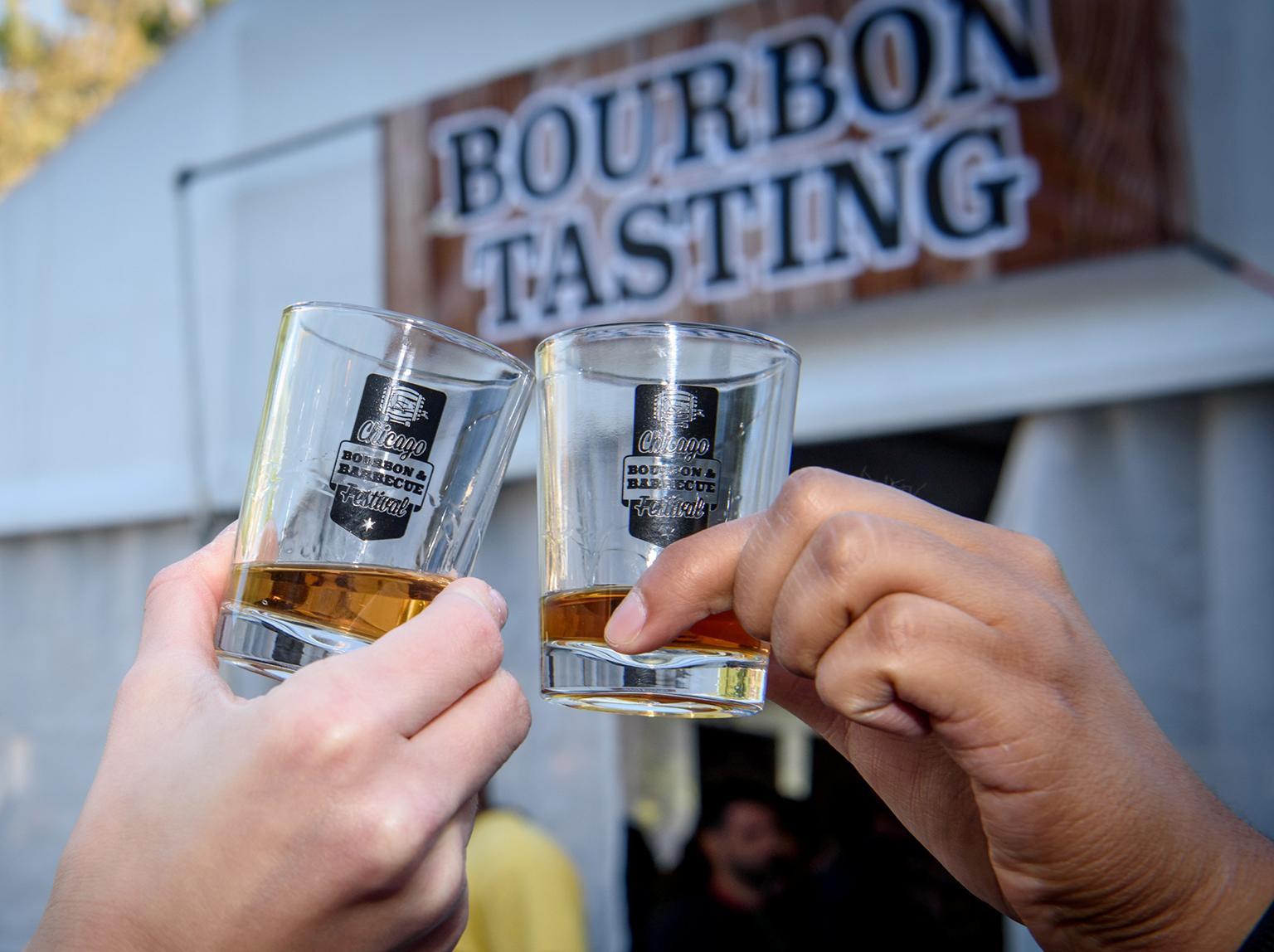 (Courtesy Special Events Management)
4. Celebrate
Mexican culture and heritage shine at the 29th annual Festival de La Villita. The family friendly fest includes food vendors, live music, DJs, carnival rides and arts and crafts. On Sunday, the 26th Street Mexican Independence Parade, which commemorates Mexico's independence from Spain in September of 1810, steps off at noon at 26th Street and Albany Avenue, and proceeds west to Kostner Avenue.
Details: 5-10 p.m. Friday; 2-11 p.m. Saturday and Sunday at 26th Street and Kostner Avenue. Free / MAP
(Courtesy Little Village Chamber of Commerce)
5. Stroll
Discover historic neighborhood homes and churches at the Logan Square Preservation House & Garden Walk, including the restored Ryan Mansion on Logan Boulevard. Docents provide historical context while they lead you through homes and discuss the interior and exterior architecture. Organizers recommend allowing four hours to complete the house walk; a trolley is included with admission. Bonus: ogle vintage cars along Logan Boulevard.
Details: 10 a.m.-5 p.m. Saturday at Norwegian Lutheran Memorial Church, 2614 N. Kedzie Ave. $35 / MAP

6. Meow
Watching feline films is the purr-fect way to spend a lazy Sunday afternoon, and you can do just that at CatVideoFest. Indulge in 70 minutes of nonstop videos deemed the "best of the year," plus some classics and surprises. Partial proceeds benefit Harmony House for Cats and Grassroots Animal Rescue.
Details: Screenings at noon and 2:30 p.m. Sunday at Music Box Theatre, 3733 N. Southport Ave. $12; $9 for seniors and children under 12 / MAP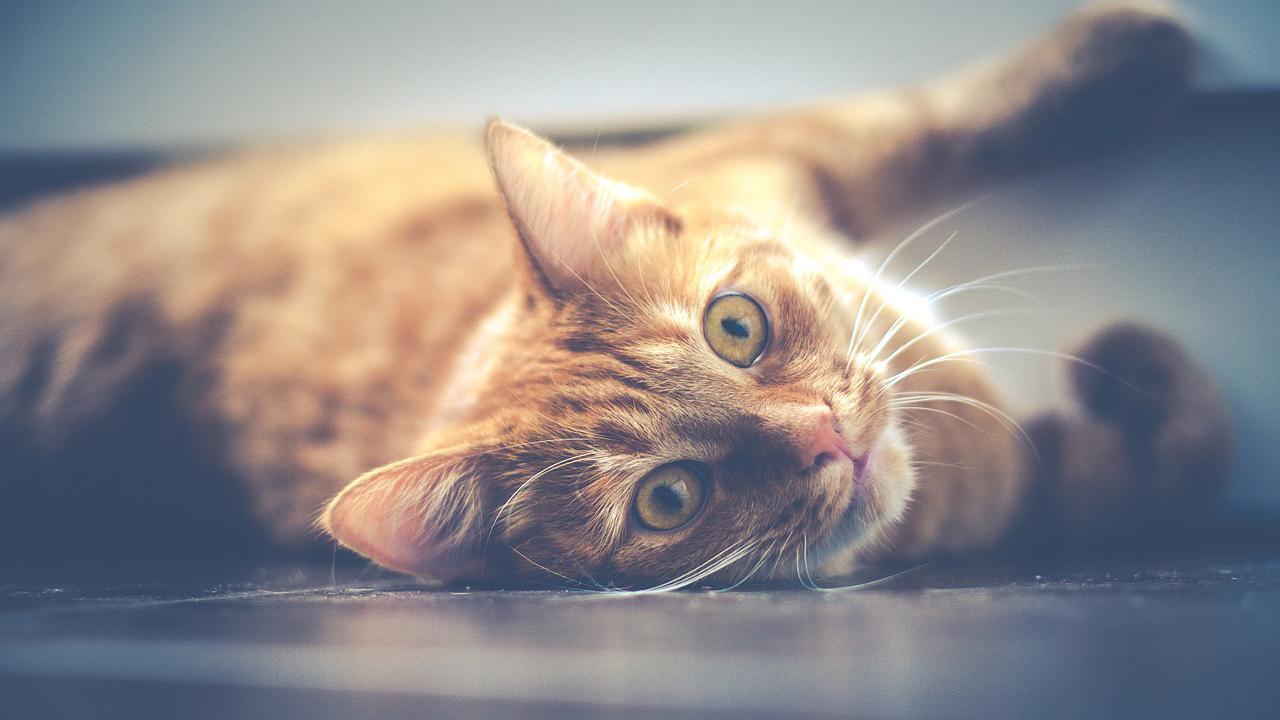 (DariuszSankowski / Pixabay)
7. Paddle
Grab a pal and head to the Chicago River for Boats and Brews 2. Hosted by the Friends of the Chicago River, you'll spend about two hours canoeing along the river before heading to Metropolitan Brewing for views from their riverfront taproom. Tickets include two beers at Metropolitan.
Details: 6-8:30 p.m. Saturday at WMS Clark Park Boathouse, 3400 N. Rockwell St. $45 / MAP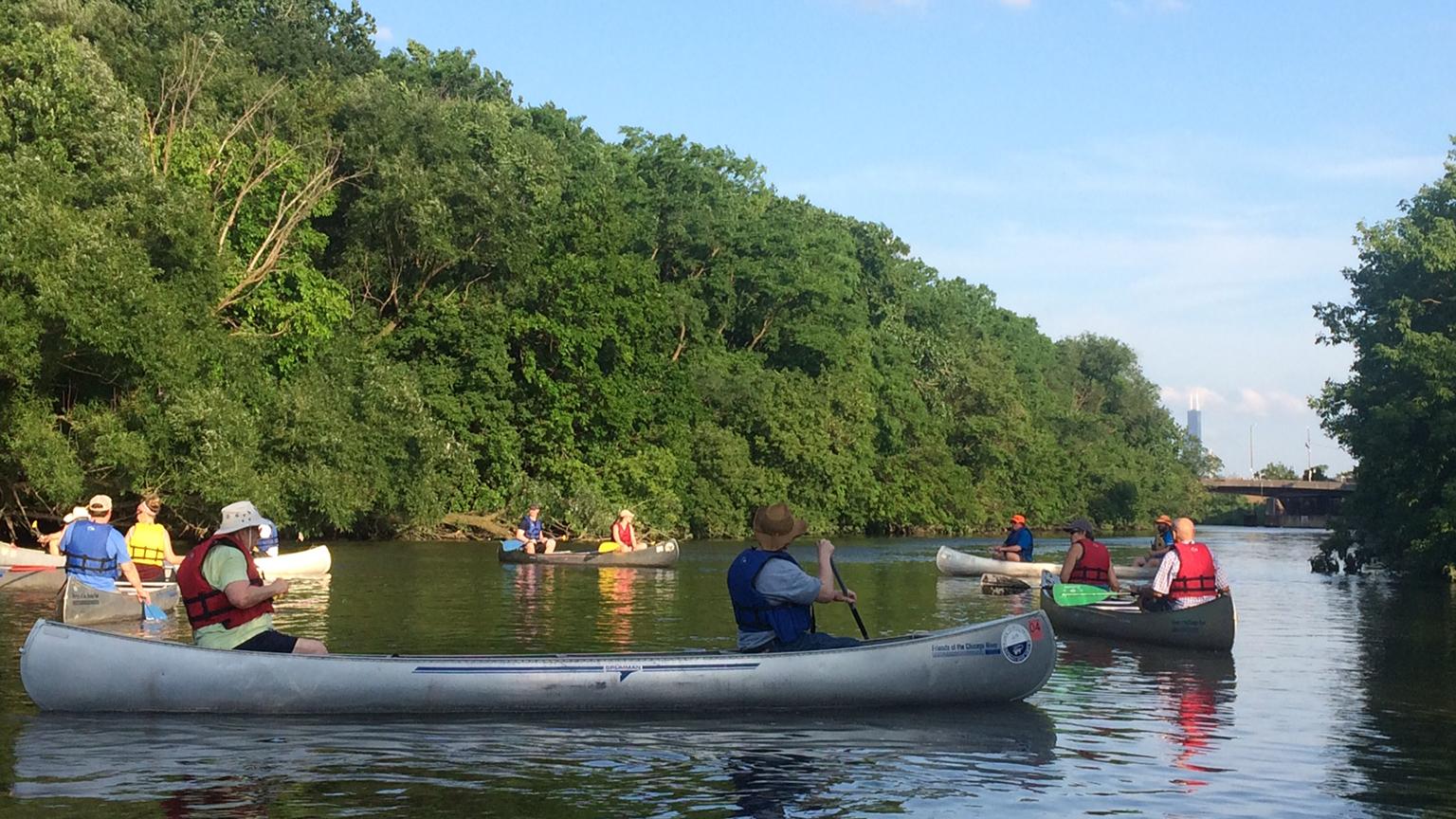 (Friends of the Chicago River / Facebook)
8. Delight
Devour fried dough creations at Donut Fest at the Zoo, including samples from Firecakes, Stan's Donuts, Dinky Donuts and D&D's Place. The event includes interactive games, entertainment and exclusive access to animal exhibits, like the Robert Mayari Penguin Cove.
Details: 10 a.m.- 5 p.m. Saturday at Lincoln Park Zoo, 2001 N. Clark St. $30-$60 / MAP
Firecakes donuts. (Kurman Communications, Inc. / Flickr)
9. Nibble
Sample dozens of dishes and drinks from local chefs, producers, brewers and mixologists at Farm Roast, a celebration of the bounty of fresh Midwestern ingredients. Served up alongside the food and drinks are food demonstrations, educational sessions and music by Cage and Aquarium.
Details: 2-5 p.m. Sunday at Local Foods, 1427 W. Willow St. $85 / MAP

10. Do-si-do
Put on your best flannel, boots and cowboy hat for County Fair Chicago. Jam to bluegrass, country and rockabilly bands while you graze on corn dogs, funnel cake, biscuits and gravy, and more from local vendors. Lace up your dancing shoes for a traditional barn dance Saturday night. (Psst! Get dance lessons during the Golden Horse Ranch Band's 8 p.m. show on Saturday.) Extras include a pizza-eating contest, hog-calling contest, cake donut walk and pie eating – all for an additional cost.
Details: Noon-10 p.m. Saturday; noon-8 p.m. Sunday at Binny's Beverage Depot, 4901 W. Irving Park Road. $10 / MAP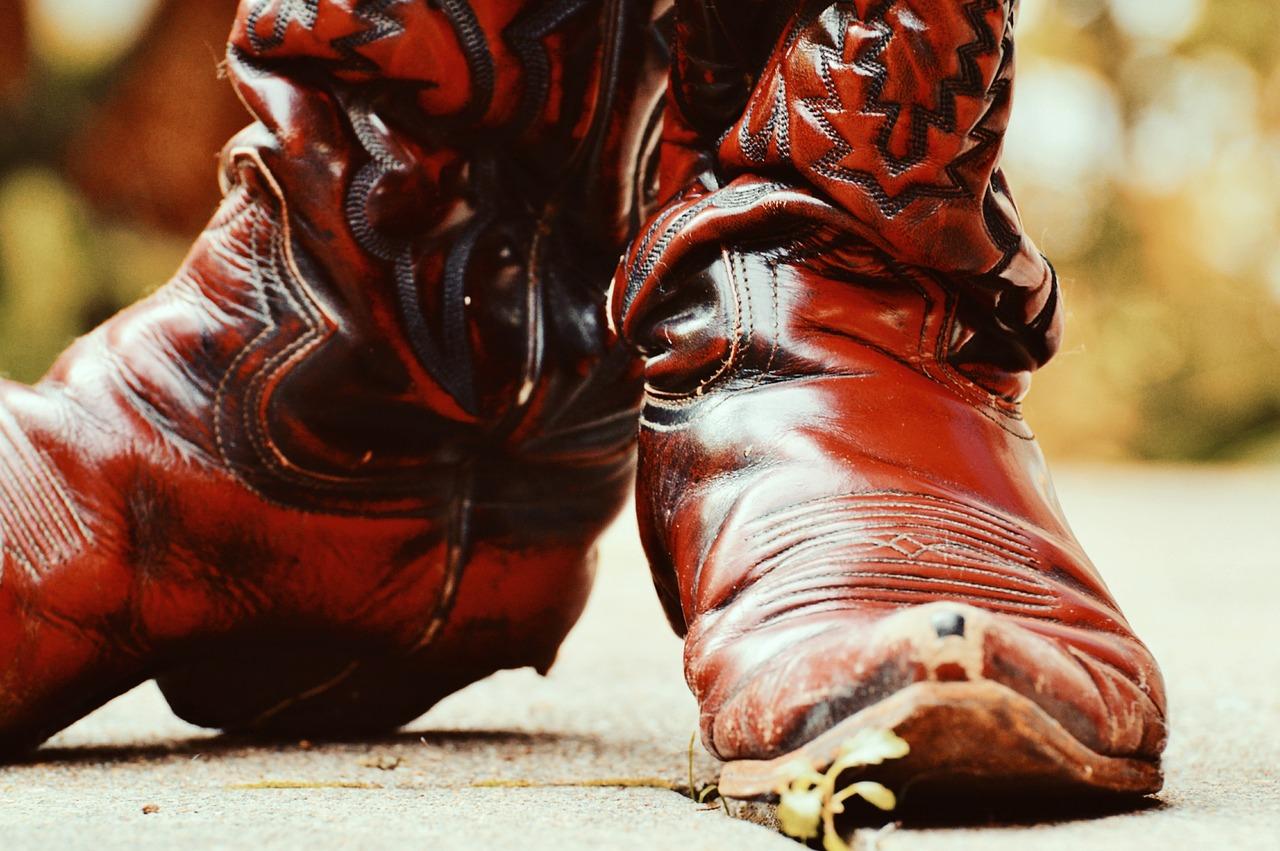 (Alexas_Fotos / Pixabay)
Events listed are subject to change. We recommend double-checking times and locations before you head out the door. Want to share your upcoming events with us for consideration in a future roundup? Send us an email.
---