Near Jackson Park, an historic bank continues to grow and serve the people – only now the former Stony Island Savings Bank is a depository of art and culture.
Chicago Tonight visited the old vaults and found a wealth of new capital.
TRANSCRIPT
Jay Shefsky: Renamed the Stony Island Arts Bank – or just "the Arts Bank" – the building has been reimagined in recent years as a place of cultural currency.
On the first floor, ambitious artworks take the place of bank teller stations.
On the second floor, the Johnson Library Collection is an investment in information.
And a new exhibition spotlights the Johnson Publishing story with furniture, ephemera and artwork.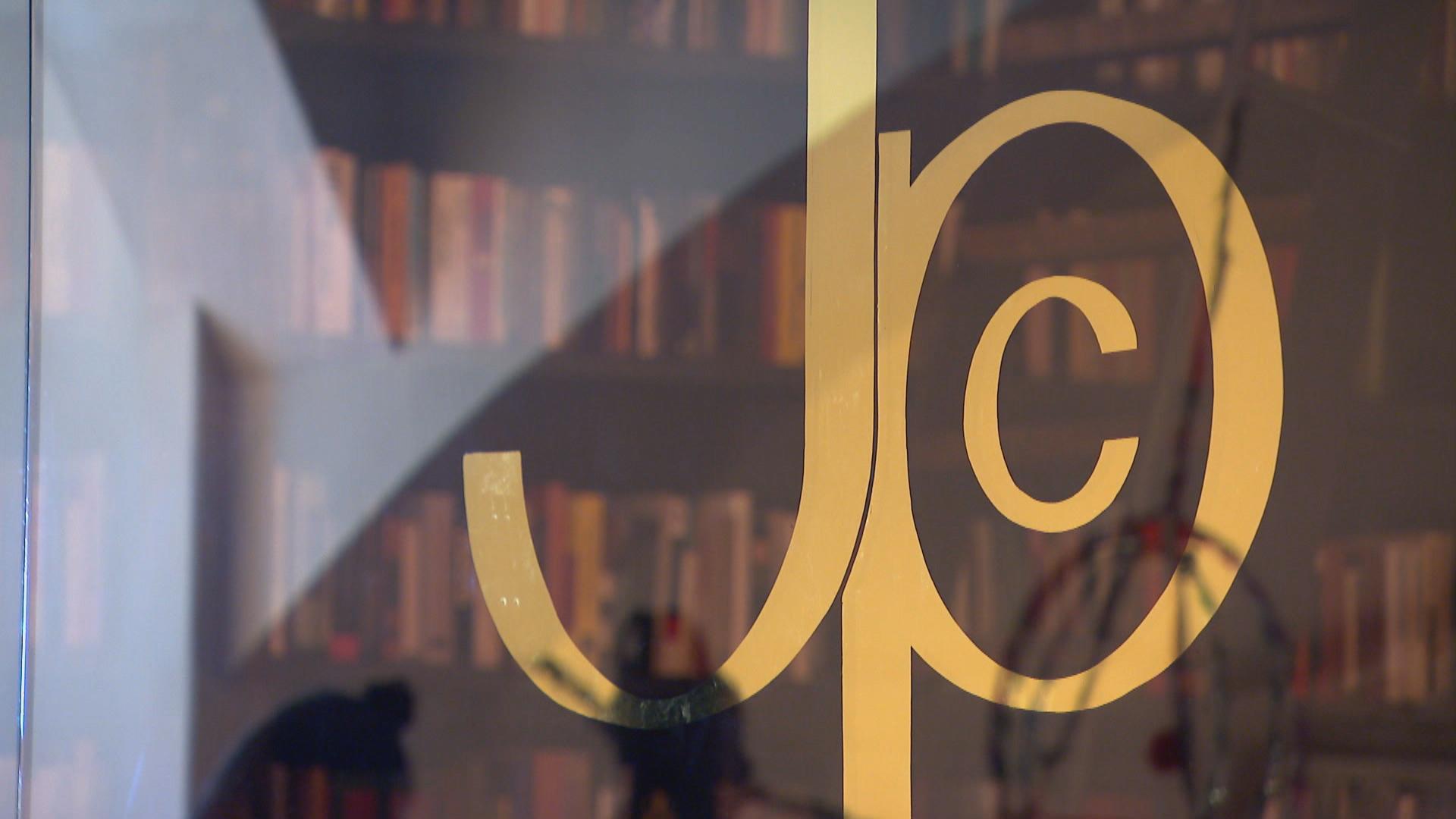 The show conveys the role of the publishers of Ebony and Jet magazines in spreading the word on black culture from their onetime offices at 820 S. Michigan Ave.
Tregg Duerson, Rebuild Foundation: It's a tremendous significance that the Johnson Publishing Library as well as the furniture and material objects are here at the Stony Island Arts Bank, which is located on the South Side of Chicago in an area where there are not many reminders of black achievement and career opportunities.
Devin Mays, Stony Island Arts Bank: I give so much credit to the Johnson Publishing Company because if it wasn't for them, I think my understanding of my own history would be very different.
They really were pioneers in thinking about form and concept in that way. To say that it matters to me how this space looks, how this space feels.
Duerson: The Ebony and Jet magazines enabled black America to see ourselves with true pride and dignity for over 70 years, and additionally the Johnson Publishing Company employed hundreds of black creatives, black intellectuals – whether you were a photographer, a writer, a model, an accountant – you could find work at the Ebony and Jet building as long as you were talented and shared the mission of showing the world the black positive images and stories.
---
Shefsky: The Arts Bank is the project of Chicago artist Theaster Gates – seen here on "Chicago Tonight" in 2012.
Through this and other endeavors, his Rebuild Foundation aims to revitalize community through arts-related projects.
Duerson: Like the Johnson Publishing Company, the Arts Bank is a platform of black dignity and black pride, and we're creating a platform that is for design, art and entrepreneurship. And that's highlighted throughout all the collections.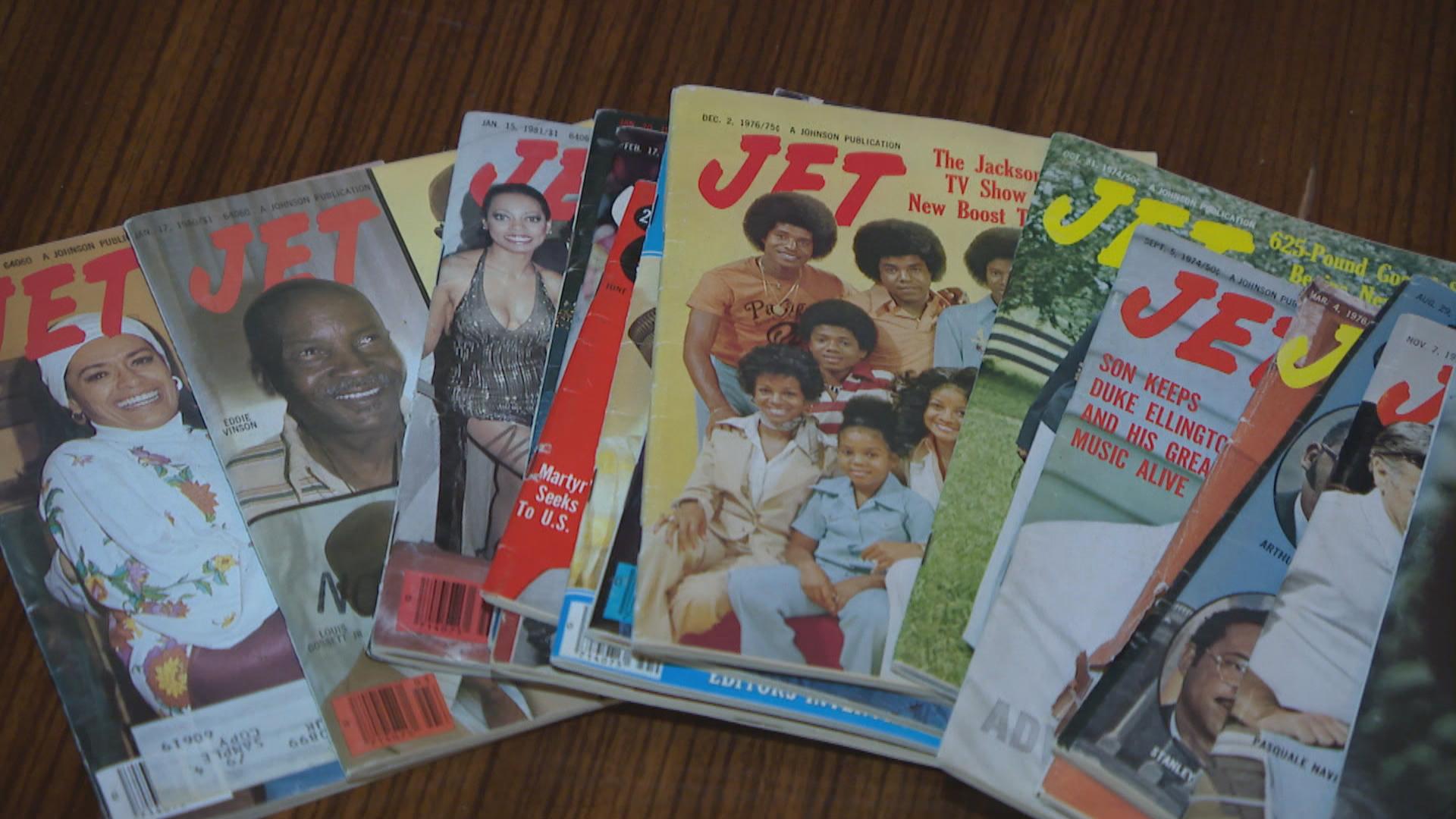 Additional to the Johnson Publishing Library and the "Johnson Publishing Story," we have the Ed Williams' collection, which is a collection of Negro-bilia, all negative imagery of blacks and whites in blackface, black figurines with big lips eating watermelon.
Those negative images are a reminder of the importance of having Johnson Publishing Company and Ebony and Jet as disseminating positive images into the world to combat the negative imagery that's been portrayed throughout American history.
Ebony and Jet demonstrated to the world that there are indeed black doctors, black entrepreneurs, intellectuals that deserve to be celebrated.
So it's a tremendous history and legacy, and we're very proud to have their material here at the Arts Bank.
More on this story
The exhibition "A Johnson Publishing Story" is on display at the Stony Island Arts Bank through Sept. 30. For more information, visit the Arts Bank's website.
Note: This story first aired on "Chicago Tonight" on July 3, 2018.
---
Related stories:
Iconic Johnson Publishing Building Has New Owner
The 'Urban Interventions' of Artist Theaster Gates
Rediscovering Influential Chicago Artist Charles White at the Art Institute
---