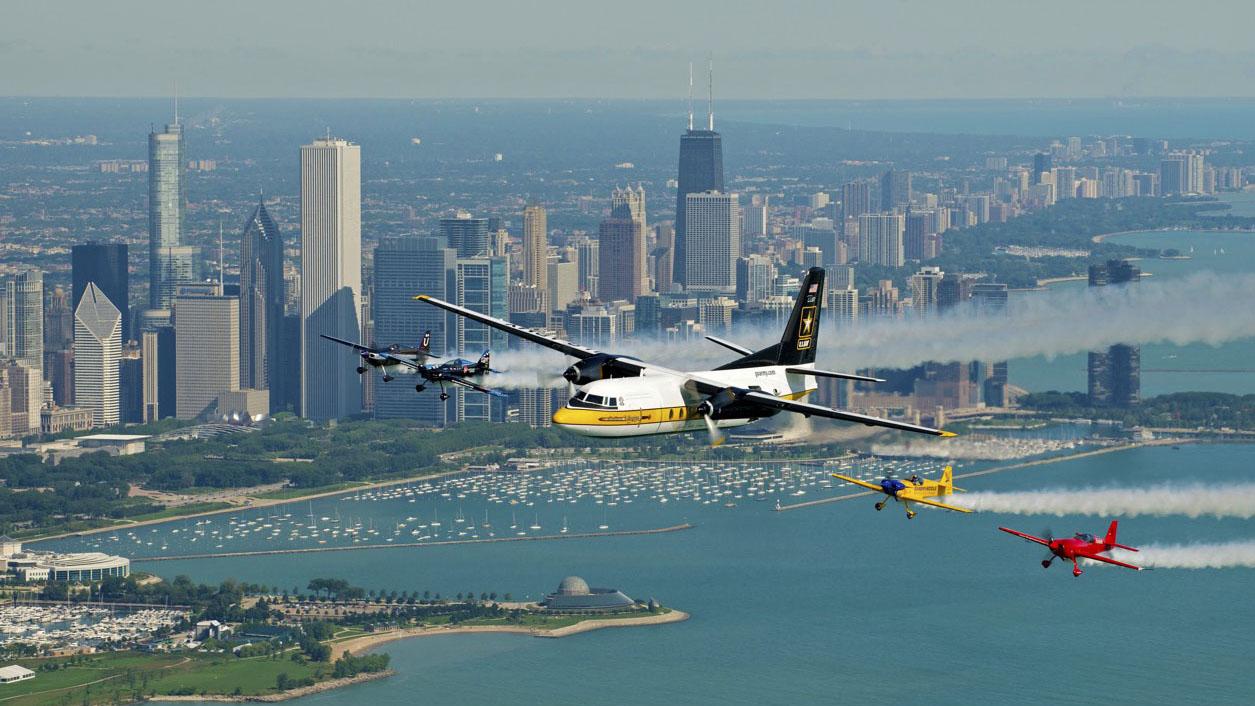 (Courtesy of City of Chicago, DCASE)
1. Soar
Keep your eyes to the skies this weekend to see aerial acrobatics and daredevil stunts performed by top military and civilian pilots as the Chicago Air and Water Show returns for its 60th year. More than 20 military and civilian teams will take flight, including the U.S. Air Force Thunderbirds, U.S. Navy Parachute Team Leap Frogs and the AeroShell Aerobatic Team. Grammy Award-winning hip-hop artist Che "Rhymefest" Smith will tandem jump with the U.S. Army Golden Knights at 10 a.m. Saturday to open the show. 
More than 2 million are expected to hit the beach to revel in the excitement. With sunny skies expected, we recommend bringing sunscreen, sunglasses and water. Leave the pets, grills, booze and drones at home – they're among the prohibited items.
Details: 10 a.m.-3 p.m. Saturday and Sunday along the lakefront from Fullerton Avenue to Oak Street Beach. (Best views are from North Avenue Beach, 1600 N. Lake Shore Drive) Free / MAP

Find more summer festivals in our 2018 guide
---
2. Nibble
More than a dozen of Chicago's top chefs pair up to dish out one-of-a-kind creations at Tastemaker Chicago. Collaborations include a meal prepared by Abe Conlon (Fat Rice) and Jason Hammel (Lula Café), and Graham Elliot (Gideon Sweet) and Matthias Merges (Mordecai). Satisfy your hunger and curiosity about how such dishes are dreamed up by hearing from the masters themselves. Still hungry? Fill up on food and drinks from more than 40 restaurants, breweries and wineries.
Details: Sessions available 1-5 p.m. Friday and Saturday; 7-11 p.m. Friday and Saturday at Revel Fulton Market, 1215 W. Fulton Market St. $65 / MAP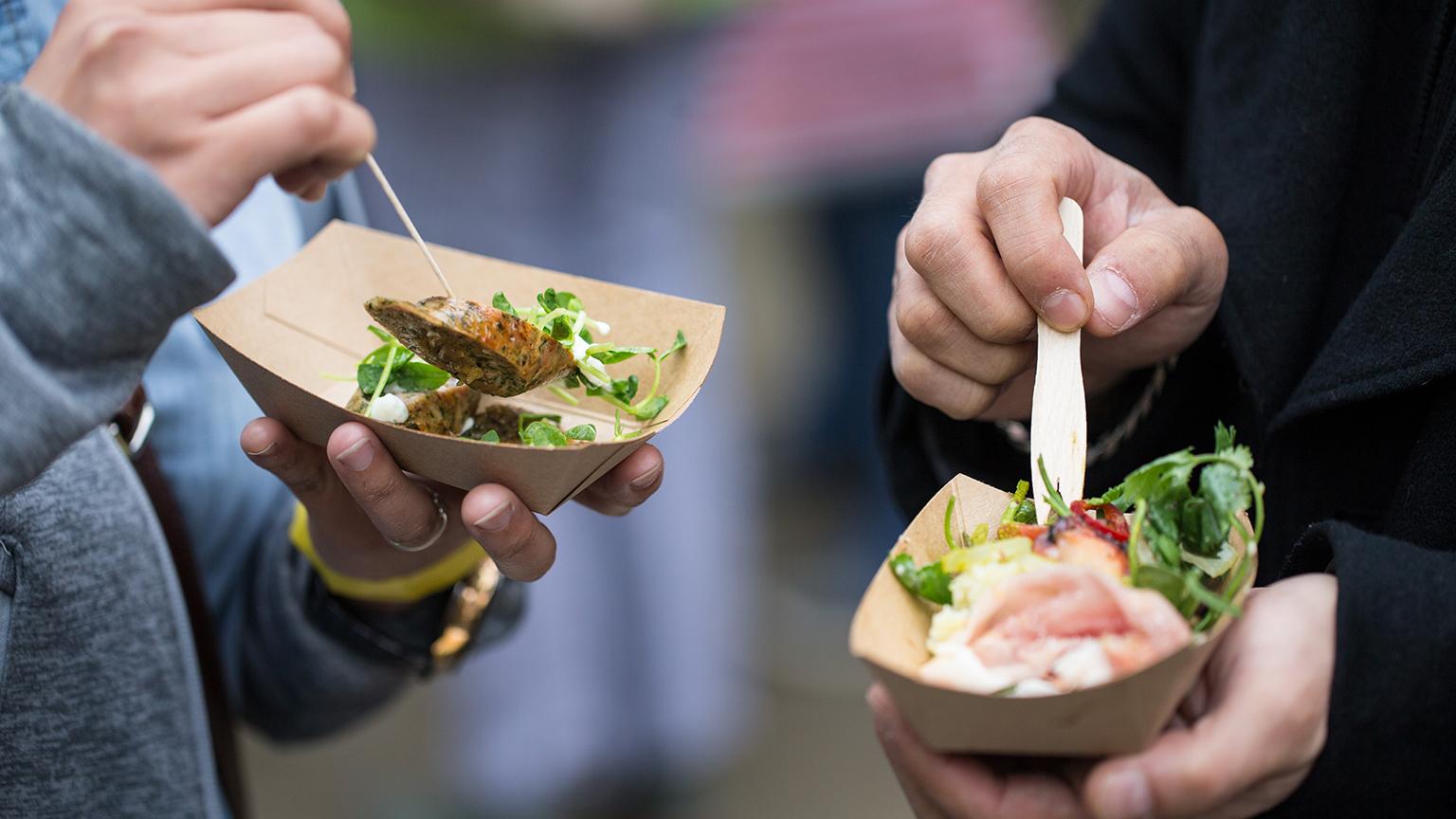 (Courtesy of Tastemaker)
3. Salute
Support military members and their families at Clark After Dark, a block party that benefits the USO of Illinois. Hear live music from 16 Candles, Liquidated Damages and the LowDown Brass Band. Be sure to check out the military vehicles on display.
Details: 4-10 p.m. Thursday at 420 N. Clark St. $10 / MAP

4. Discover
Local Latino culture shines at Pilsen Fest through artistic displays, performances and cuisine. As part of its efforts to promote cultural literacy, the fest includes a nightly live poetry exhibition called "The Spoken Word," featuring local writers. National and local singers, bands and DJs provide entertainment across a trio of stages. A special arts pavilion features work by more than 40 local and national arts and crafts vendors. An animal show, sculpture workshop and art activities keep kids entertained. 
Details: Noon-10 p.m. Saturday and Sunday along Blue Island Avenue between 18th and 21st Streets. $10 suggested donation / MAP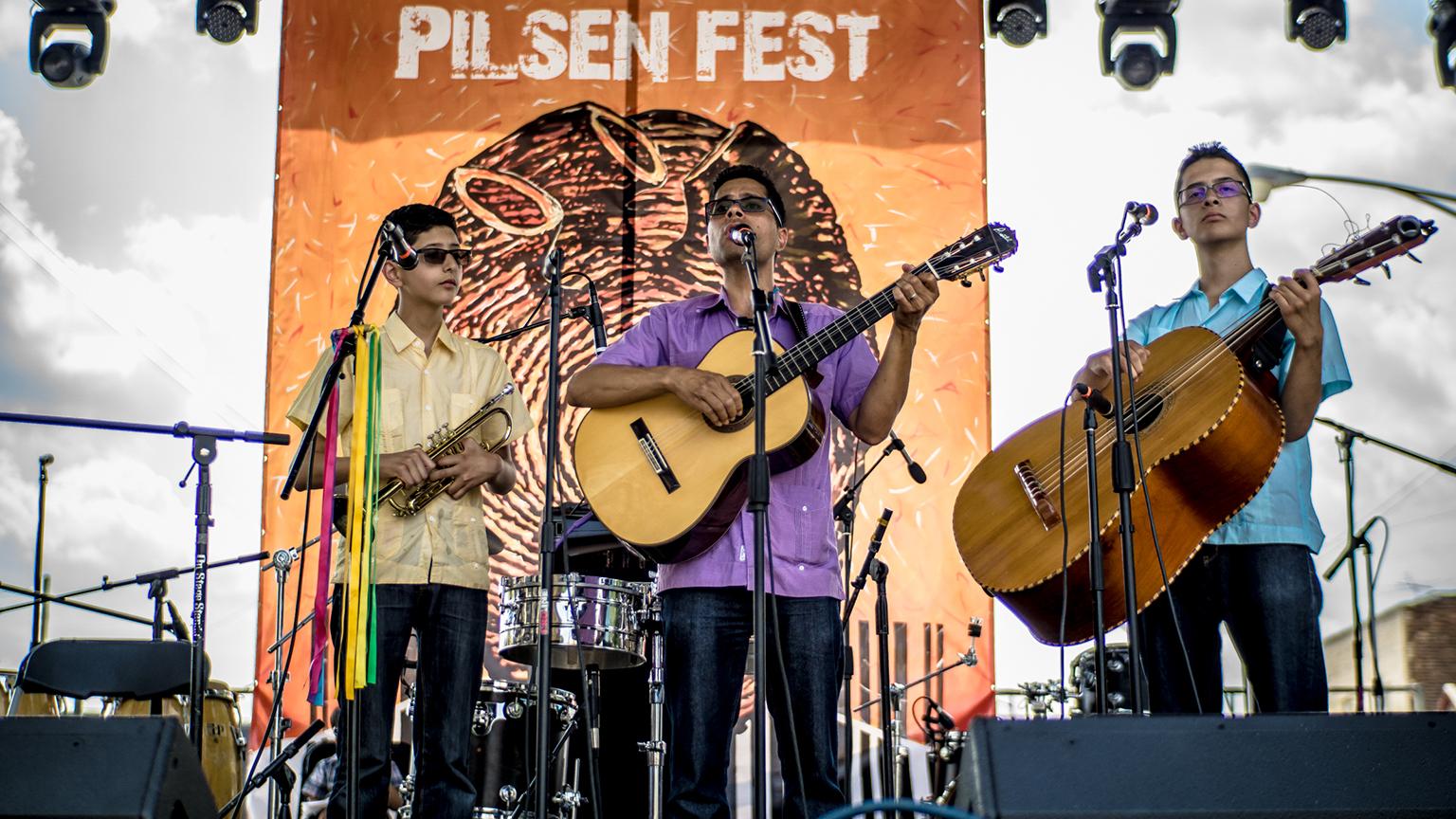 (Courtesy of Pilsen Fest)
5. Swirl
Get a taste of summer at Sangria Festival, where you can sip more than 20 varieties of the punch made from red, white and rosé wines. Feeling artsy? Participate in a painting session while you sip. (Sessions cost an additional $20 on site.) Enjoy a range of musical performances from Latin rock to pop and salsa-funk. Flamenco dancers and a samba parade spice things up and pay homage to Latino culture.
Details: Noon-10 p.m. Saturday and Sunday at Humboldt Park, 3021 W. Division St. $25-$60 general admission / MAP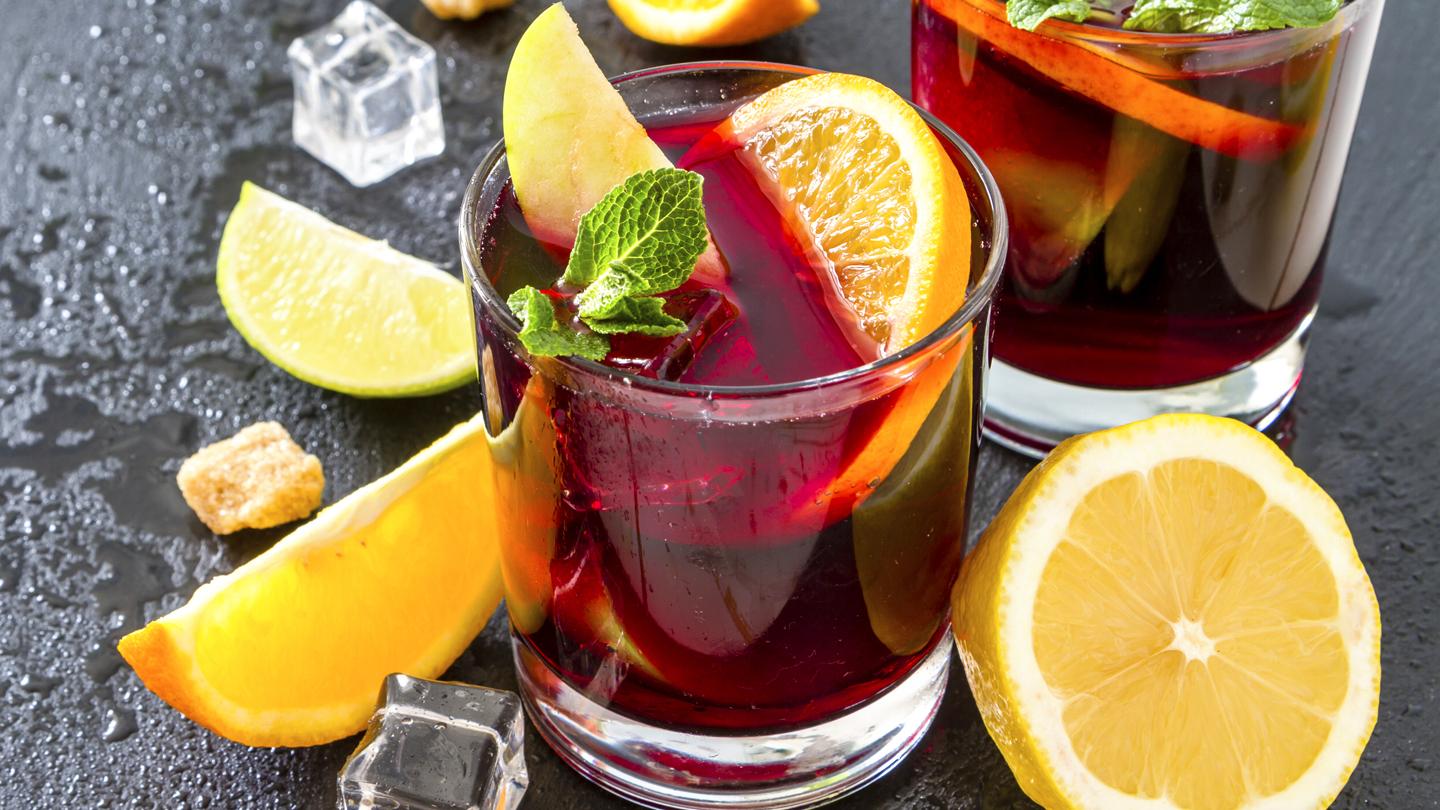 (Courtesy of Sangria Festival)
6. Appreciate
Stroll along brick-laid streets admiring the handiwork of more than 100 artists at the Glenwood Avenue Arts Fest. Watch live music, theater performances and artists at work. The fest kicks off Friday night with blues music from the children of Muddy Waters, Willie Dixon and Carey Bell, among others. (Note: The artists' market begins Saturday.) A special kids area includes hands-on arts activities.
Details: 6-10 p.m. Friday; 11 a.m.-9 p.m. Saturday; 11 a.m.-7 p.m. Sunday along Glenwood Avenue between Farwell and Greenview Avenues. Free / MAP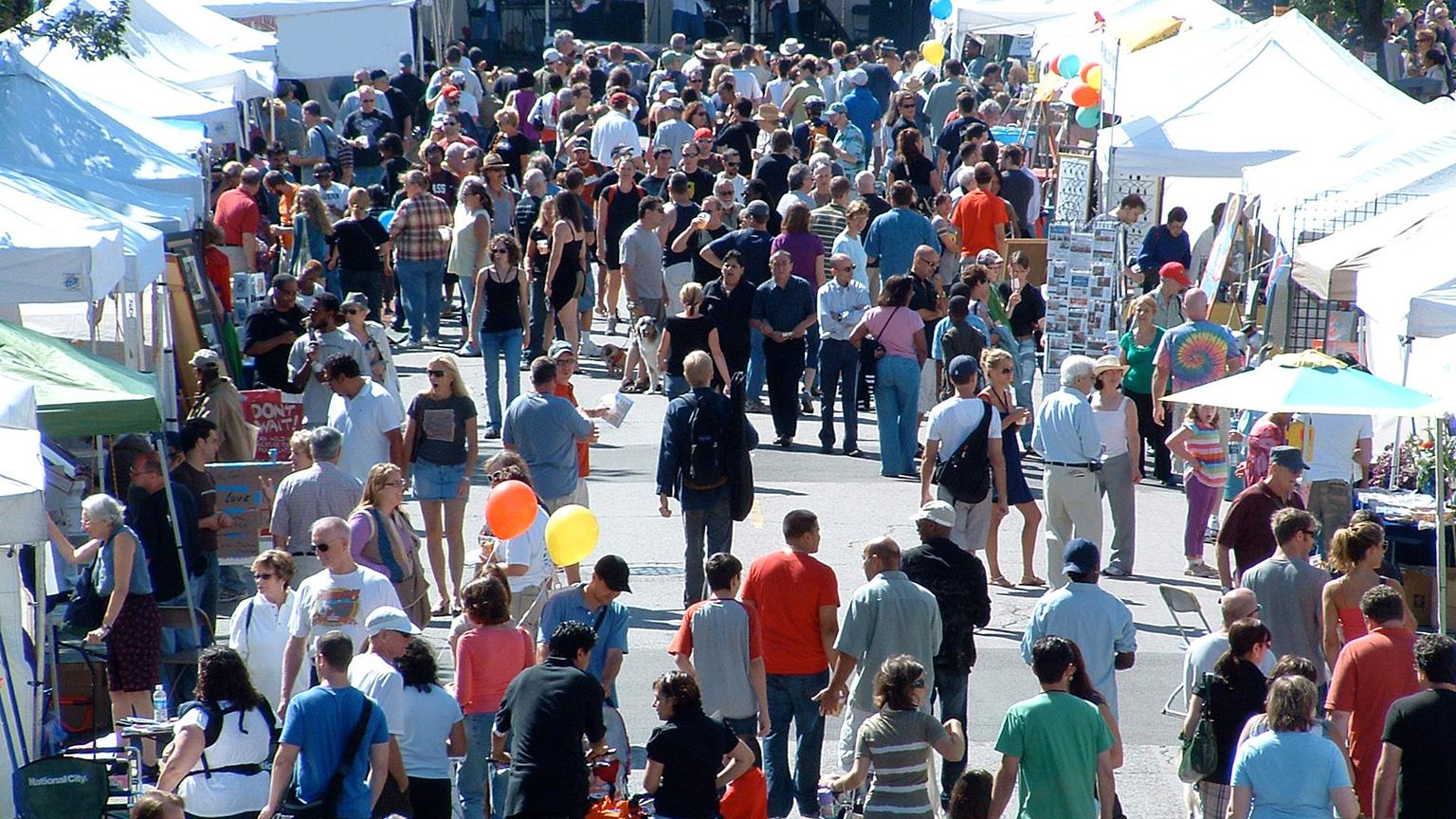 (Courtesy of Glenwood Avenue Arts Fest)
7. Clap
Feel the rhythm at Windy City West Indian Carnival as 11 bands play, shake and shimmy their way along the Midway Plaisance. Expect to hear steel drums and see colorful costumes and traditional dance performances in the popular Street Parade of Bands. Cheer on the bands as they compete to claim the title of Windy City Carnival Midwest Band of the Year.
Details: 9 a.m.-9 p.m. Saturday at Midway Plaisance, 1130 Midway Plaisance. Free / MAP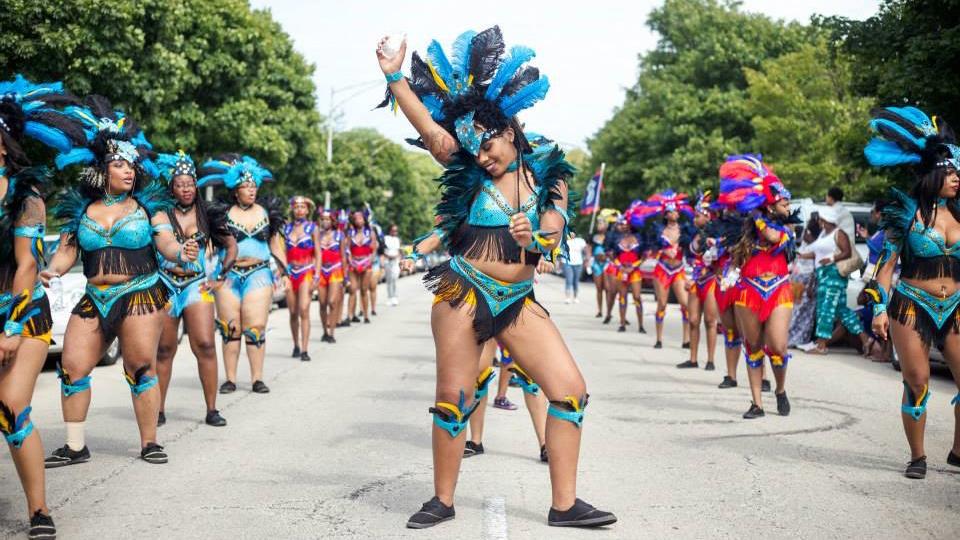 (Courtesy of Lystra Audain / Windy City West Indian Carnival)
8. Gulp
Quench your thirst for craft brews while helping the planet at Oak Park Micro Brew Review, billed as the largest zero-waste craft beer fest in the Midwest. Not only do you keep trash out of landfills, but you also support the environmental nonprofit Seven Generations Ahead. Enjoy live music and small plates with your guilt-free beers.
Details: 2-7 p.m. Saturday at 100 N. Marion St., Oak Park. $45-$90 / MAP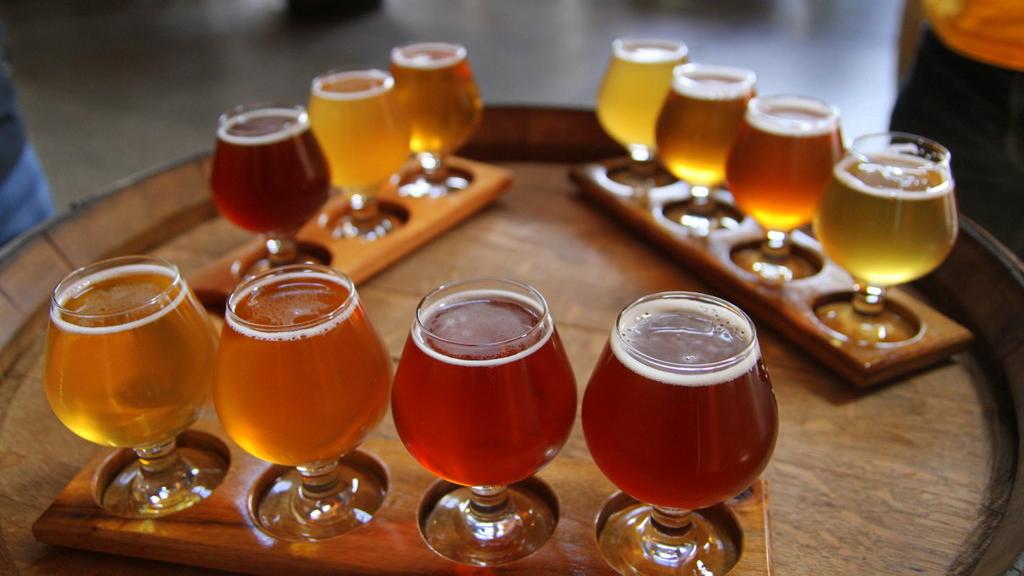 (Danielle Griscti / Flickr)
9. Reclaim
Find one-of-a-kind products at Vintage Days, a fest dedicated to all things vintage, antique, reclaimed, repurposed and handmade. Enjoy live music, hayrides, a vintage Jeep car show and an antique high-wheel bicycle club. Kids can play old-fashioned games at a penny carnival run by their peers.
Details: 10 a.m.-6 p.m. Saturday and Sunday in historic downtown Long Grove, 308 Old McHenry Road, Long Grove. Free / MAP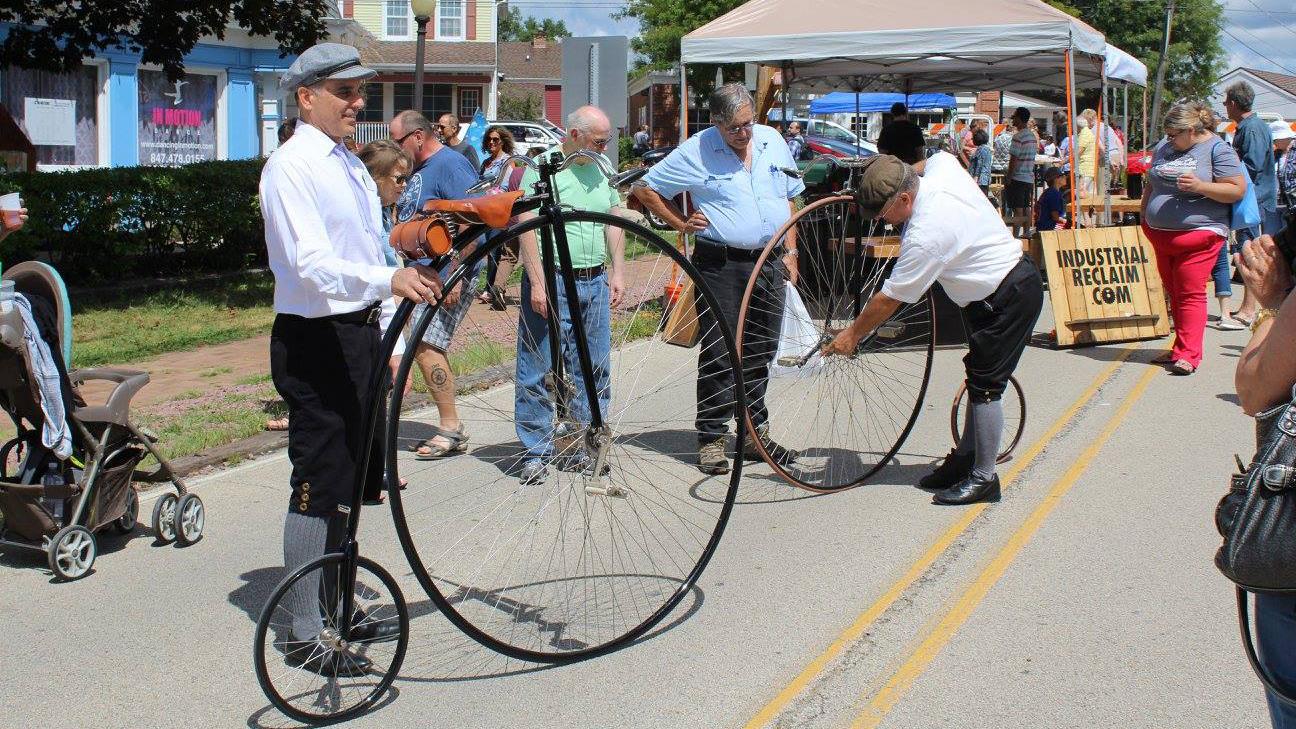 (Long Grove Vintage Days / Facebook)
10. Journey
Italian fare, music and culture abound at Little Italy Festa Taylor St. Pizza and pasta lovers, rejoice: you can get your fill (and then some) by participating in a meatball-eating contest (4:15 p.m. Saturday) and pizza-eating contest (3:15 p.m. Sunday). If competitive eating isn't your thing, you can enjoy dishes from neighborhood restaurants. Learn new recipes at cooking demonstrations, listen to concerts and bust a move at an old-school dance party.
Details: 5-10 p.m. Thursday; 5-11 p.m. Friday; noon-11 p.m. Saturday; noon-9 p.m. Sunday along Taylor Street between Ashland Avenue and Throop Street. $5 suggested donation / MAP

Events listed are subject to change. We recommend double-checking times and locations before you head out the door. Want to share your upcoming events with us for consideration in a future roundup? Send us an email.
---