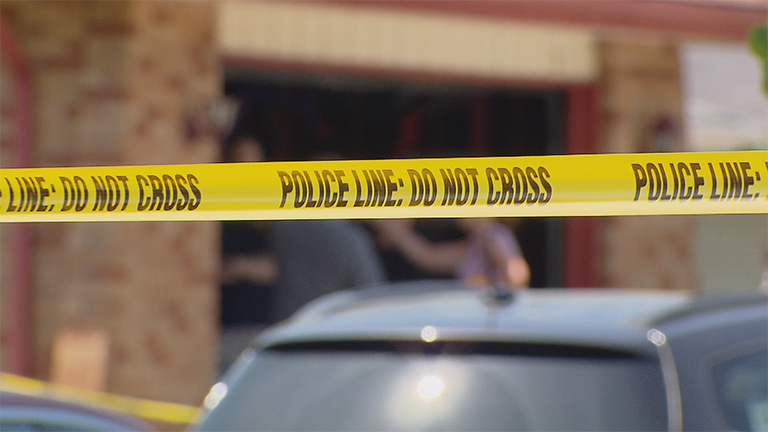 A pair of Chicago Police officers are facing federal criminal charges after they allegedly stole thousands of dollars' worth of cash and drugs during property searches they conducted under false pretenses late last year into this year.
Xavier Elizondo, 45, and David Salgado, 27, each face one count of conspiracy to commit theft and one count of embezzlement. Salgado faces an additional charge of making a false statement to the FBI. Federal prosecutors claim the men lied to state court judges in order to obtain search warrants, which they then executed at various properties in order to seize money and drugs.
The men then allegedly falsified police reports in order to cover up their thefts.
"When police officers fail to discharge their duties with honesty and integrity, they betray not only the citizens of Chicago, but their fellow officers who do their jobs the right way," U.S. Attorney John Lausch said in a statement. "Our office will continue to vigorously prosecute corruption at all levels, and hold accountable public servants who choose to violate the public trust for personal gain."
Elizondo and Salgado were each assigned to a CPD gang unit in the department's 10th District, according to federal charging documents filed this week.
They allegedly convinced two residents to pose as confidential informants – promising them a cut of any items they seized – and lie to state judges about alleged criminal activity in order to obtain "J. Doe" search warrants. These allowed the officers to enter properties and take anything from cash and controlled substances to cartons of cigarettes.
Elizondo used PCP to pay off one informant for information last October, according to the complaint. A month later, he allegedly gave marijuana to another informant for the same reason.
Elizondo and Salgado also executed a search warrant on an Enterprise rental vehicle on Jan. 28, 2018, and allegedly stole $4,200 in cash, which they then took to Salgado's home. The complaint states the men learned of an investigation into that stolen cash a day later, and discussed relocating the money elsewhere.
Salgado allegedly left his shift early that day to move the cash and then lied to FBI investigators, saying he didn't remember if he returned home that day.
In a statement made Thursday after the charges were announced, CPD Superintendent Eddie Johnson called the officers' conduct "very troubling," saying it "dishonors what I and every member of CPD have dedicated our lives to and risk our lives for each and every day."
"I have zero tolerance for any behavior that violates the hard work of the people who wear this star," Johnson said. "That is why I'm proud CPD played a central role in this investigation, working side by side with our Federal partners since the very beginning."
The officers face up to 10 years in prison on the embezzlement charge, while the conspiracy and false statement counts each carry a five-year maximum sentence.
Contact Matt Masterson: @ByMattMasterson | [email protected] | (773) 509-5431
---
Related stories:
Reports: Promised Cops Not Hitting Chicago Streets
New COPA Chief Sydney Roberts Starts at Revamped Police Oversight Body
City's Top Cop on Crime and Policing in Chicago
---