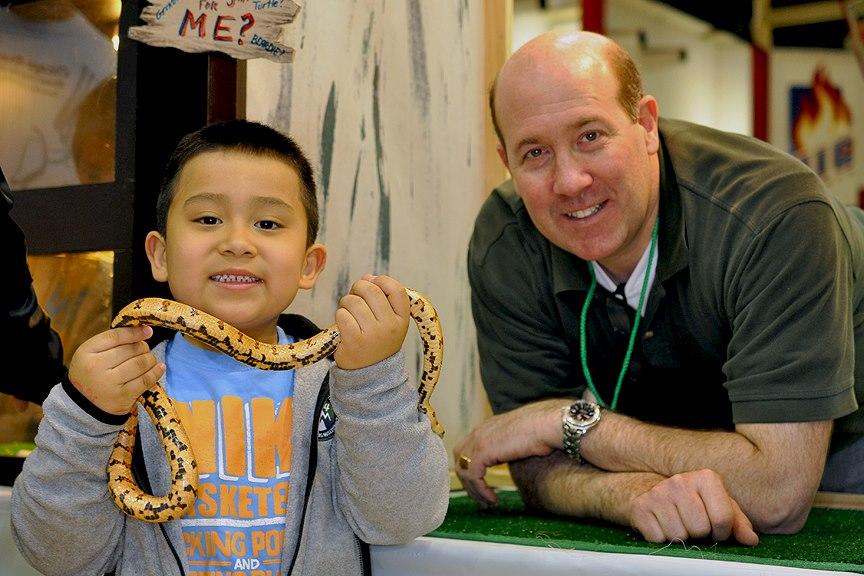 (ReptileFest / Facebook)
1. Slither
Crocodiles, tortoises and boa constrictors (Oh, my!) are just handful of the scaly creatures you'll see at ReptileFest. Ever wanted to drape a boa over your shoulders? Or feed a tortoise from the palm of your hand? You'll have plenty of opportunities to hold, touch and interact with live animals at the annual fest, which boasts more than 200 species of reptiles and amphibians from all over the world.
Psst: On Thursday, we'll introduce you to some of these scaly species on "Chicago Tonight." 
Details: 10 a.m.-5 p.m. Saturday; 10 a.m.-4 p.m. Sunday at Northeastern Illinois University Physical Education Complex, 3600 W. Foster Ave. $11; $8 for kids / MAP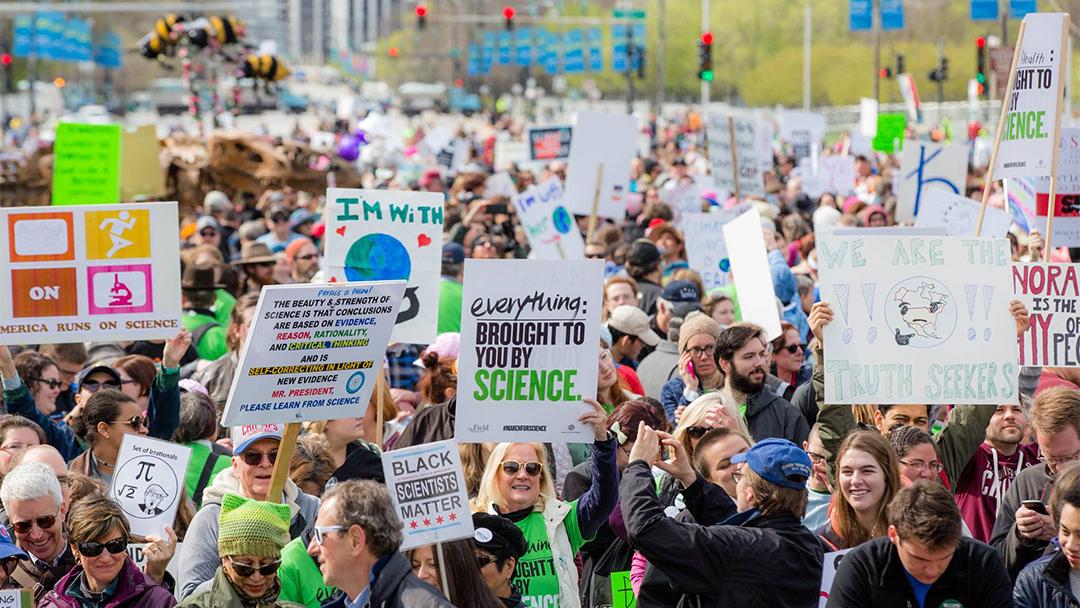 Bonus pick: Speak up for Science!
---
2. Reflect
The latest installation of the The Jackie Taylor Drama Series, "The Plea," addresses the violence that has plagued so many Chicago communities and resulted in murders, hopelessness and mental anguish in city neighborhoods.
Details: Performances 3 p.m. and 8 p.m. Saturday; 3 p.m. Sunday at The DuSable Museum of African American History, 740 E. 56th Place $35 / MAP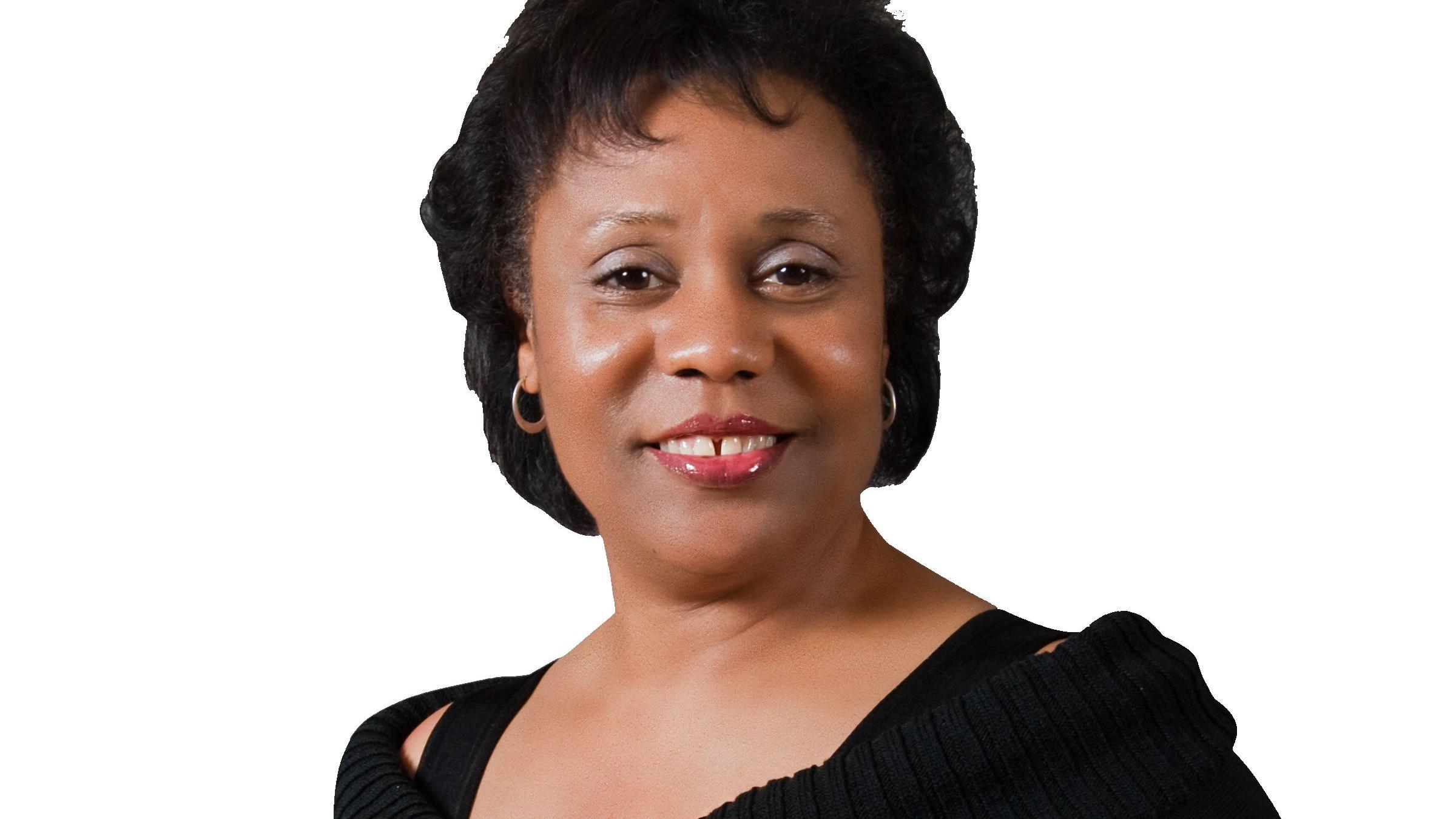 Jackie Taylor (Daniel Nicholas)
3. Dig
Seek out classic and contemporary records at the CHIRP Record Fair & Other Delights, where you can sift through more than 100 tables of vinyl and then indulge your earbuds at a listening station. Vendors also sell posters, prints, gear and accessories.
Details: 10 a.m.-6 p.m. Saturday at Plumbers Hall, 1340 W. Washington Blvd. $8 ($25 for early admission at 8 a.m.) / MAP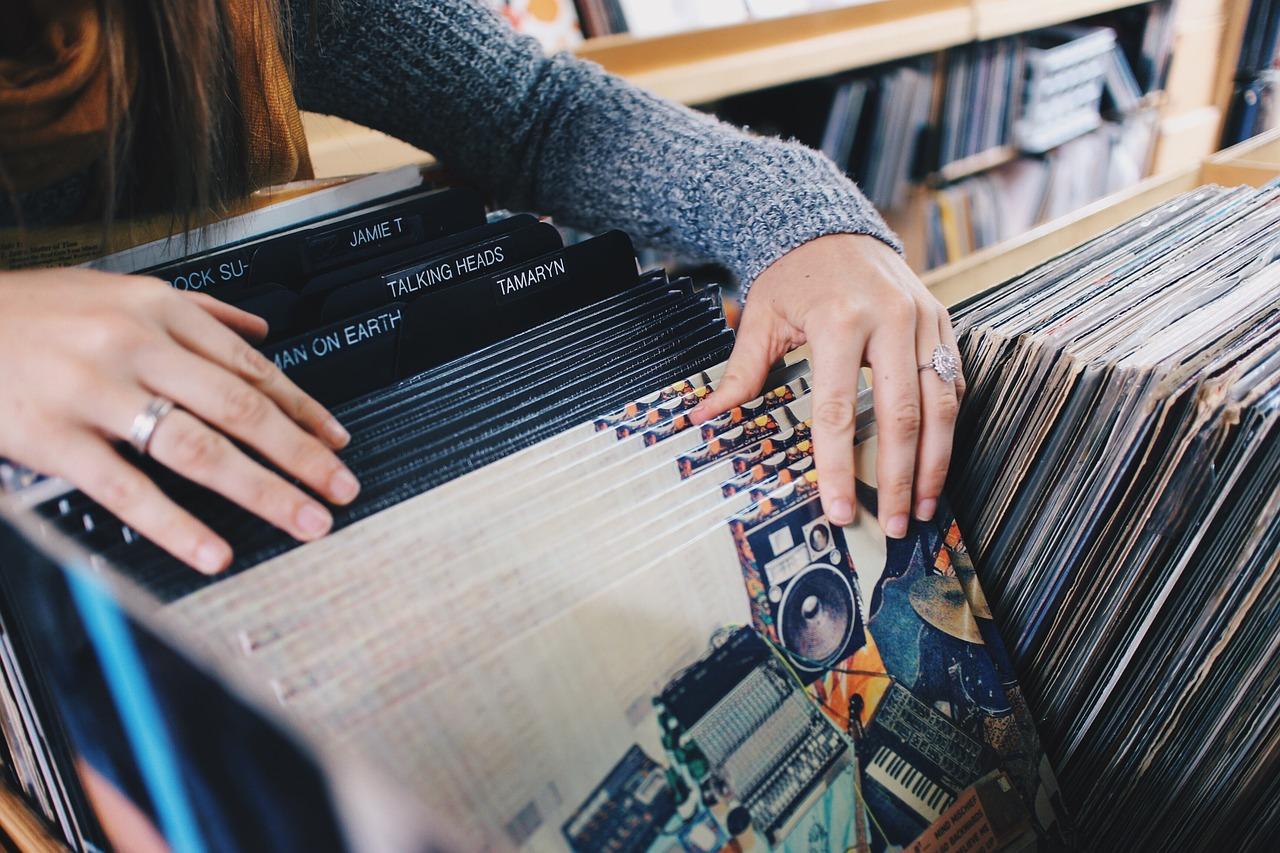 (Pixabay)
4. Experience
Discover Halal living through panel discussions, interactive cooking and lifestyle demonstrations and a bazaar at the first-ever I Heart Halal festival. The inaugural event includes a high-end modest fashion show, a comedy showcase starring Mo Amer, Ahamed Weinberg and others, and a beauty master class by Nura Afia, who made history as the first hijabi CoverGirl beauty ambassador. Other speakers include community organizer and author Hoda Katebi, former "Chicago Tonight" correspondent Ash-har Quraishi and scores more.
Details: 11 a.m.-10 p.m. Friday; 10 a.m.-10 p.m. Saturday; 10 a.m.-6 p.m. Sunday at Navy Pier, 600 E. Grand Ave. $5 online; $10 at the door. Additional tickets required for special programming. / MAP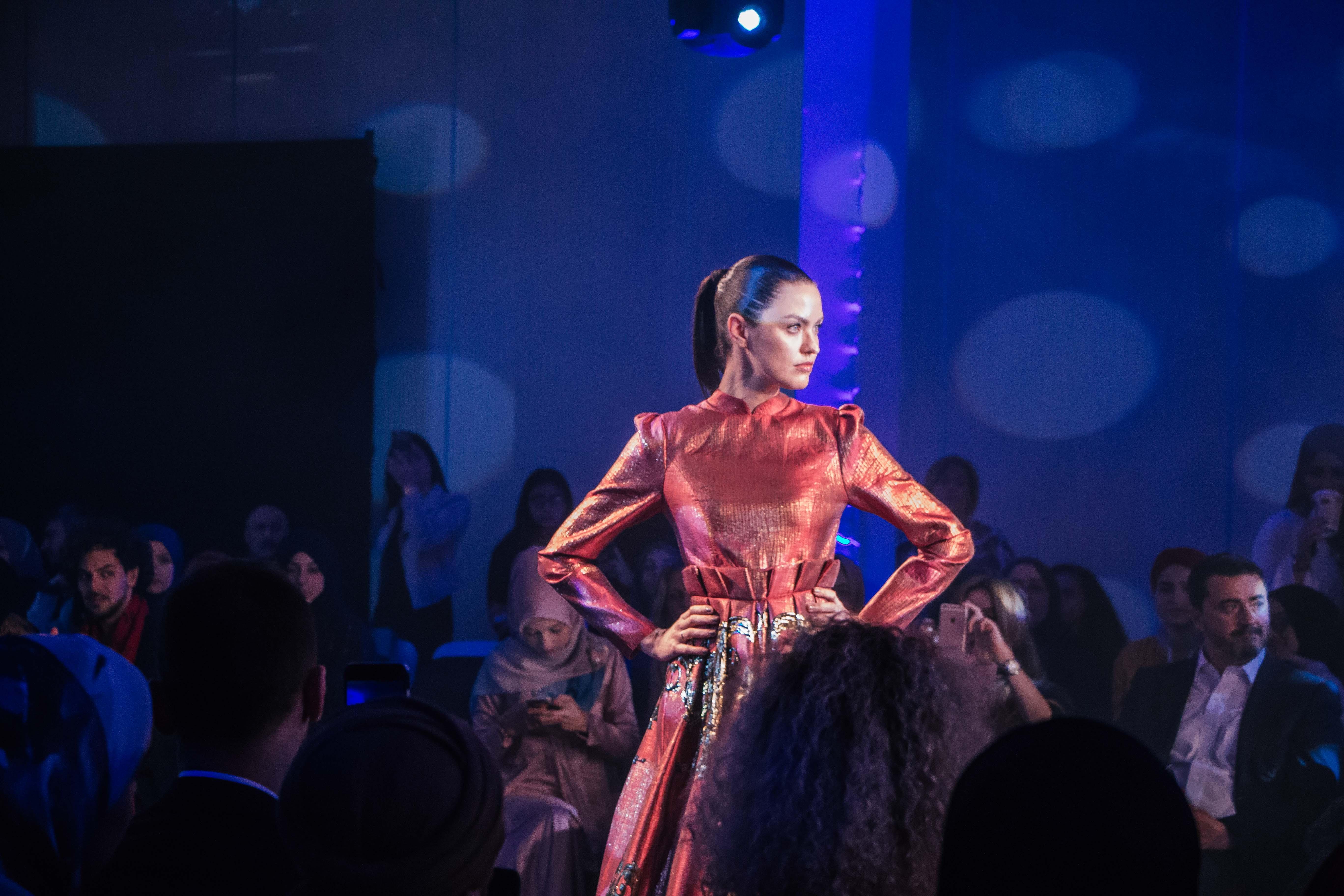 (Courtesy of I Heart Halal)
5. Nibble
Gooey, toothsome bites are on the menu at the Say Cheese Festival, which highlights restaurants and retailers serving the cheesiest products. This year's lineup includes Blackwood BBQ, Gayle's Best Ever Grilled Cheese, Baked Cheese Hau and Braciole Station.
Details: Three sessions available: 11 a.m.-1 p.m.; 1 p.m.-3 p.m.; 2:30 p.m.-4:30 p.m. Sunday at Concord FiftyFive, 1355 W. Concord Place. $45 / MAP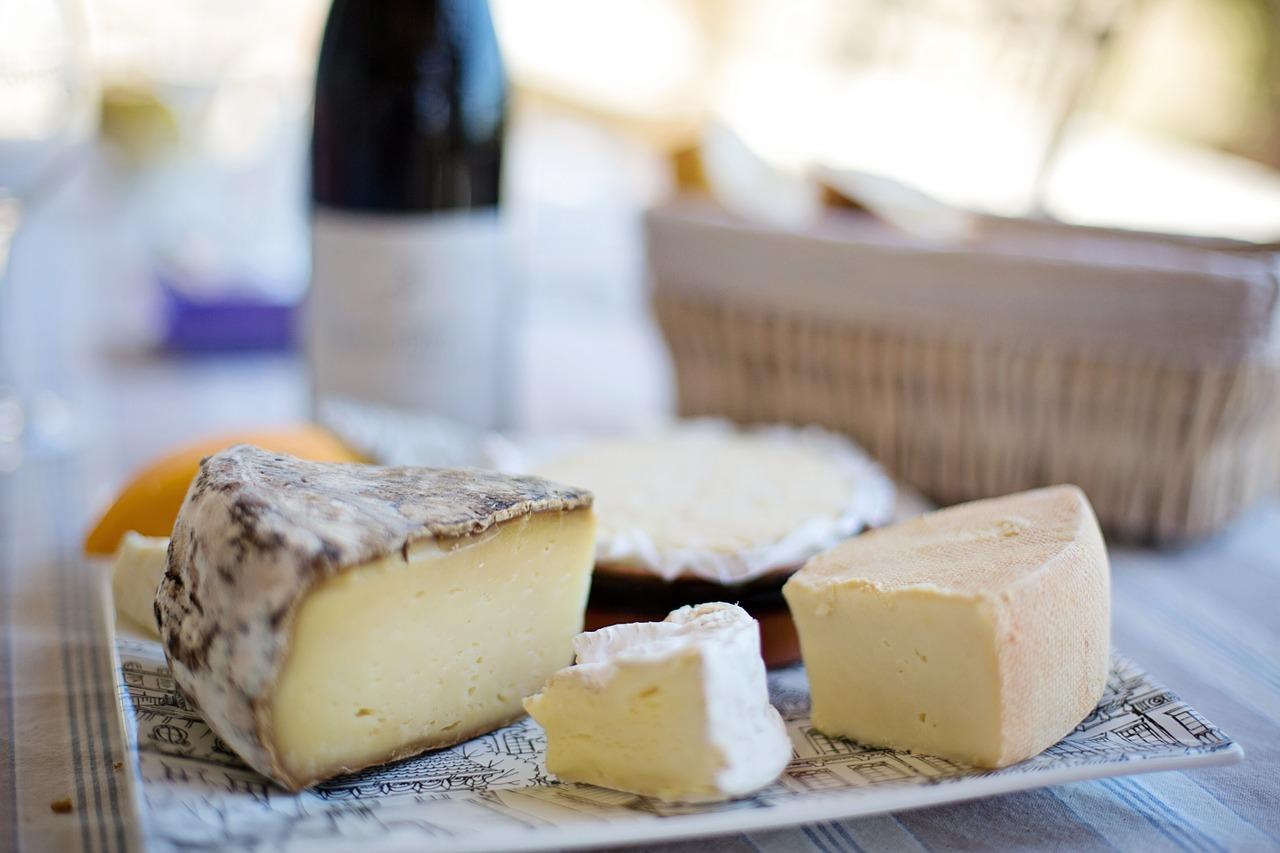 (Pixabay)
6. Purr
Feline fanatics, learn from the legendary cat behaviorist and host of "My Cat From Hell" about how to deepen your bond with your furry friend at Jackson Galaxy: Total Cat Mojo Live!
Details: 8 p.m. Saturday at the Rialto Square Theatre, 102 N. Chicago St., Joliet. $43.50-$63.50 / MAP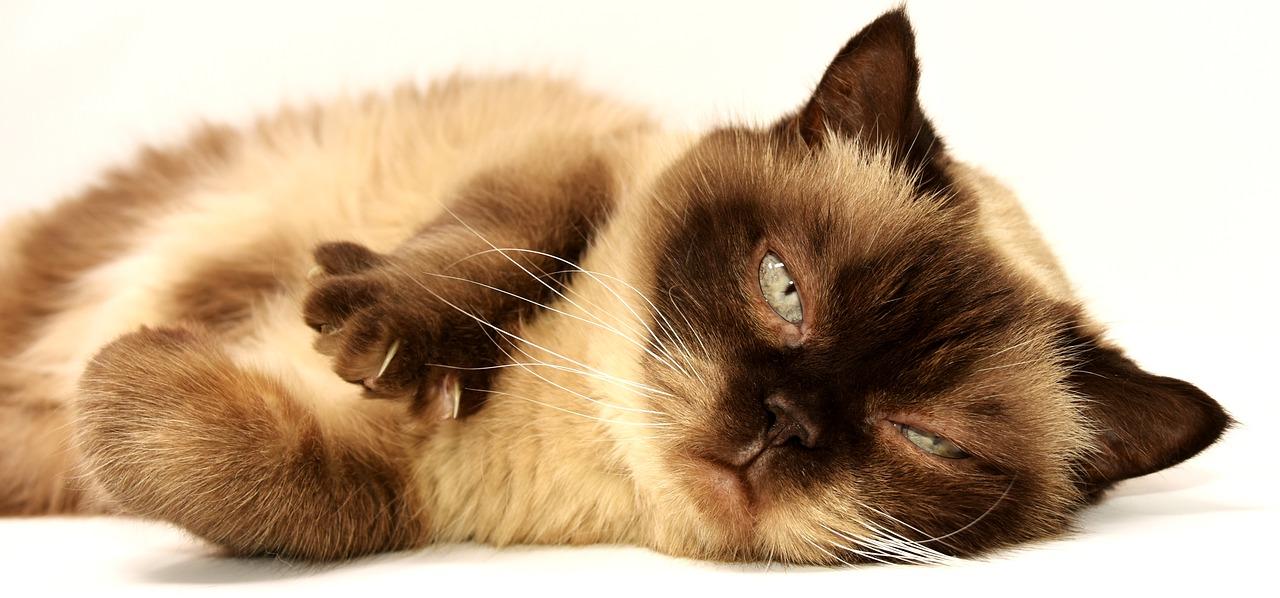 (Alexas Fotos / Pixabay)
7. Muse
Soak up the sounds of Beethoven and Liszt in a verdant, dramatic setting at Music Under Glass: Thomas Nickell with Oistrakh Symphony of Chicago. Nickell, who was named a Young Steinway artist at 15 (a year before he was able to accept the honor because Steinway's minimum age requirement is 16), will perform his own compositions as well.
Details: Noon Saturday at the Garfield Park Conservatory, 300 N. Central Park Ave. $25 / MAP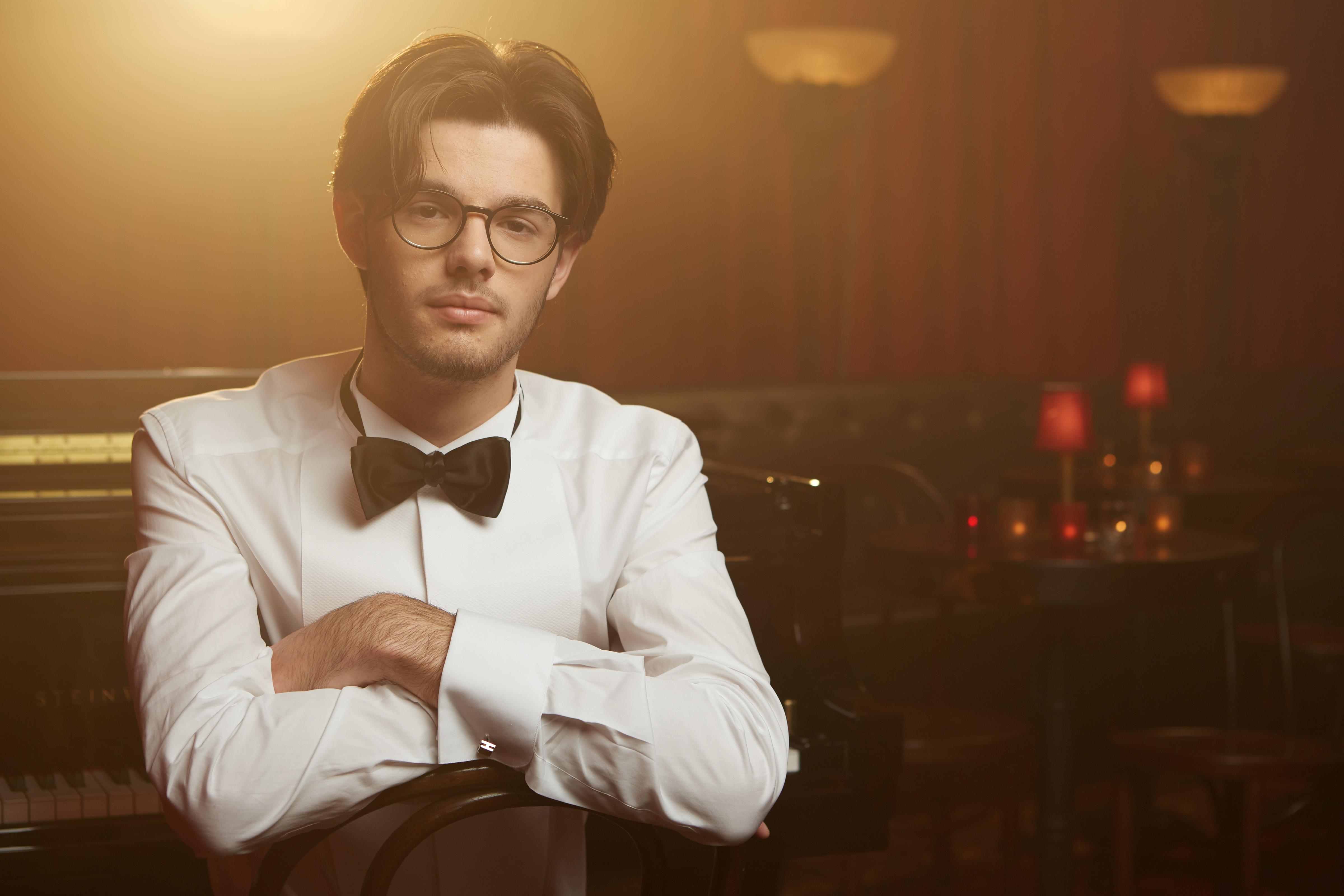 Thomas Nickell
8. Applaud
Celebrate one of the great traditions of sport at the 2018 Chicago Golden Gloves competition, where area boxers block, punch and jab for the prestigious title of champion. (Previous winners include Muhmmad Ali, Joe Louis and Sonny Liston.)
Details: 7:30 p.m. Thursday, Friday and Saturday at Cicero Stadium, 1909 S. Laramie Ave., Cicero. $15-$50 / MAP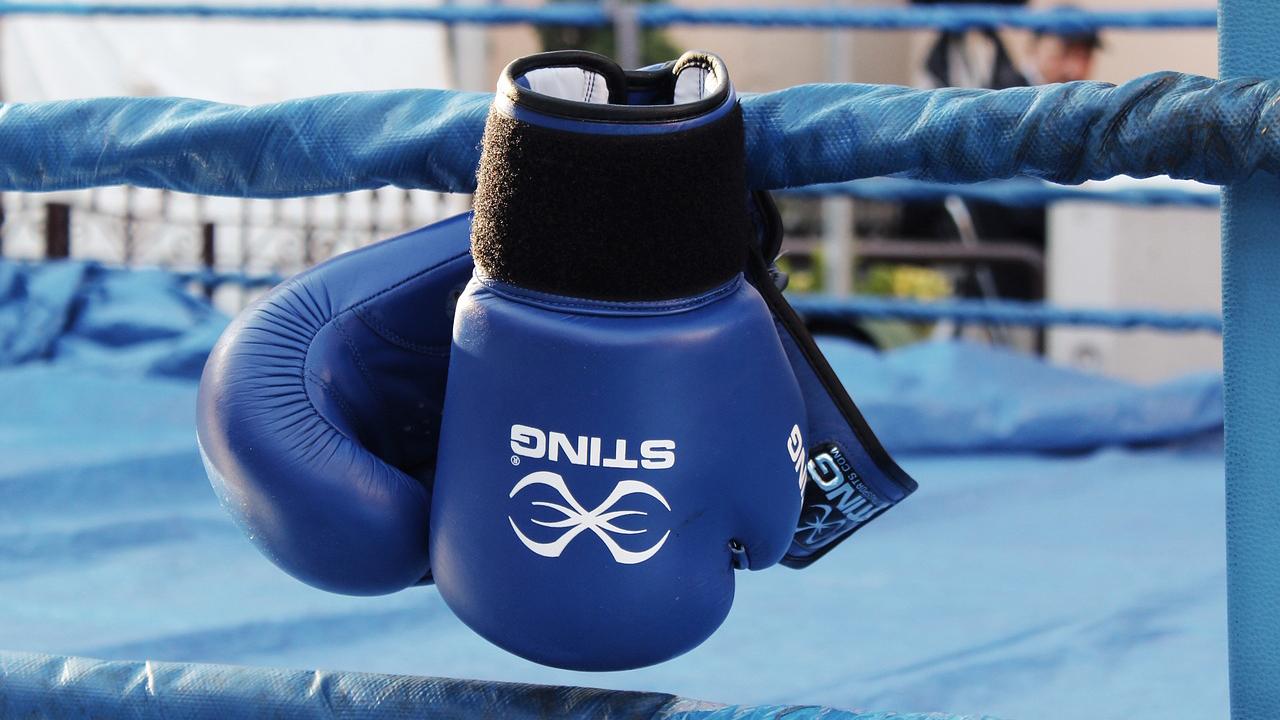 (Pixabay)
9. Empower
Inspired by the Boko Haram kidnapping of 300 girls in Nigeria four years ago this week, choreographer Okwui Okpokwasili's "Poor People's TV Room" explores collective action and women-led resistance movements in Nigeria. Described as a fusion of choreography, song, text and film, the performance features women of all ages and builds a "potent study on society's erasure of narratives of empowered women," say organizers.
Details: Performances at 7:30 p.m. Thursday, Friday and Saturday; 2 p.m. Sunday at the Museum of Contemporary Art Chicago, 220 E. Chicago Ave. $30 / MAP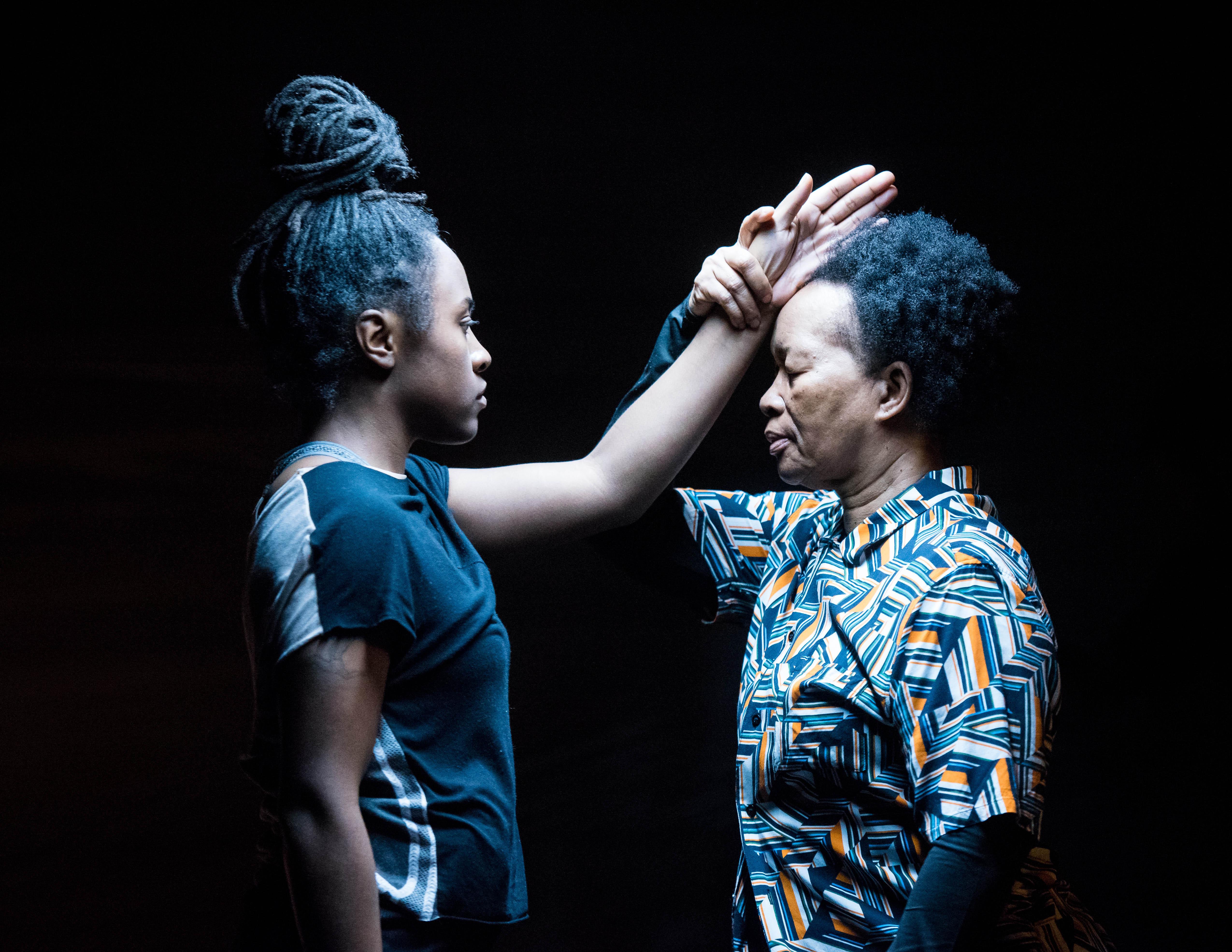 Okwui Okpokwasili, Poor People's TV Room. Photo © Ian Douglas.
10. Ponder
See a unique, interactive magic show exploring life and death at Neil Tobin, Necromancer: Near Death Experience at the historic Rosehill Cemetery. "This show is ultimately about the good that comes from improving our relationship with mortality," says Tobin. This is no children's show, according to organizers.
Details: Performances 3 p.m. Saturday and Sunday at May Chapel at Rosehill Cemetery, 5800 N. Ravenswood Ave. $25-$30 / MAP

Events listed are subject to change. We recommend double-checking times and locations before you head out the door. Want to share your upcoming events with us for consideration in a future roundup? Send us an email.
---