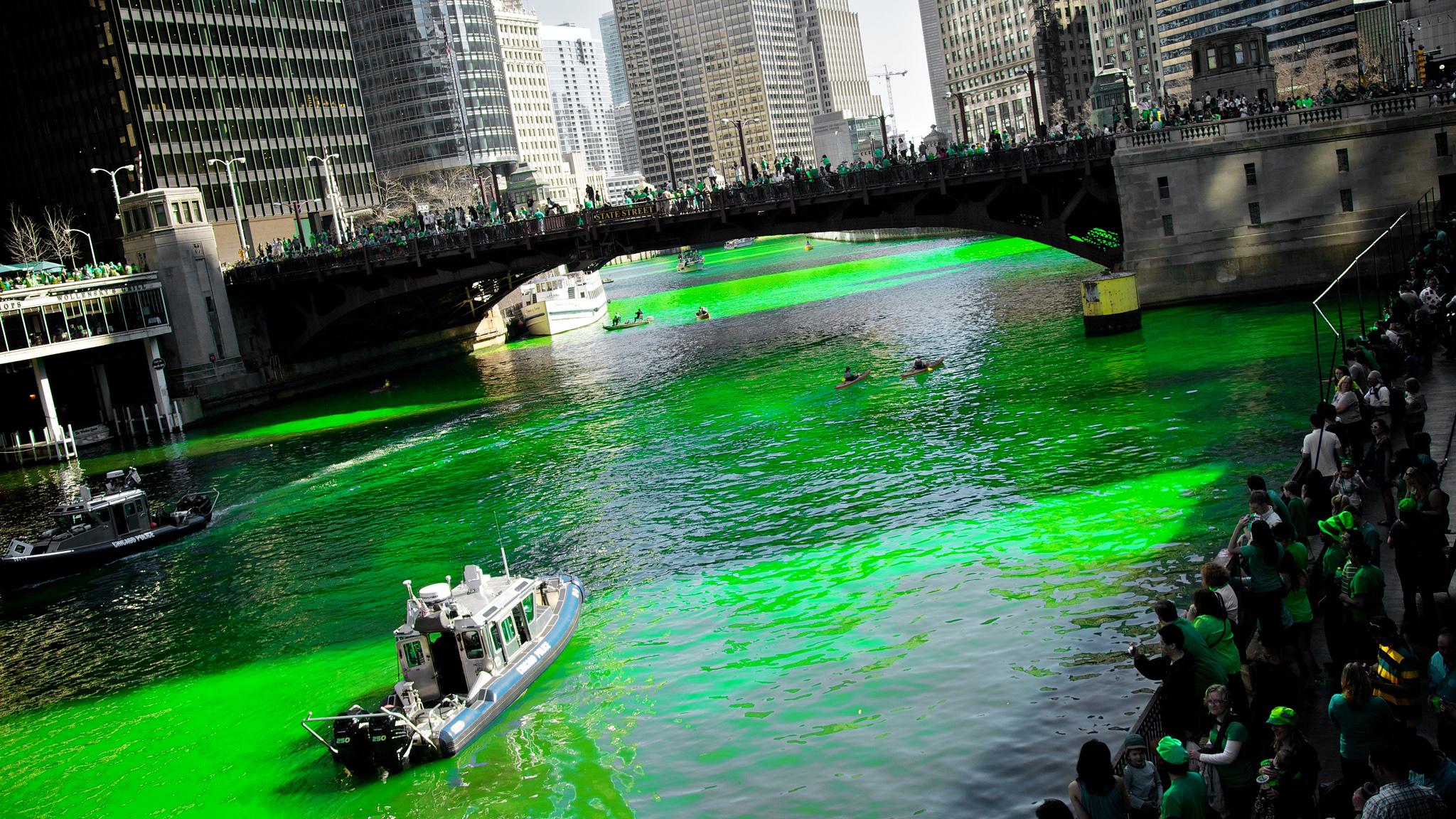 March 17, 2012 (Max Talbot-Minkin / Flickr)
1. Slainte
This year, the luck of the Irish strikes gold as city celebrations of St. Patrick's Day fall on the actual holiday. Watch as 40 pounds of vegetable dye transform the Chicago River into a vibrant, lime green hue for the city's annual River Dyeing (9 a.m. Saturday) before the Chicago St. Patrick's Day Parade unleashes its annual mix of festive Irish dancers, bands and performers (noon Saturday) into the street.
Where to watch: For the best views of the River Dyeing, find a spot along the east side of Michigan Avenue, the west side of Columbus Drive or upper and lower Wacker Drive between Michigan Avenue and Columbus Drive (MAP). The parade steps off at Balbo and Columbus Drives and proceeds north along Columbus to Monroe Street. (MAP)

2. Devour
Discover a whole new meaning to "dinner and a show" at Stories & Chefs, where four world-premiere stories from the group 2nd Story are paired with four courses.
Details: 6 p.m. Sunday at Found Kitchen and Social House, 1631 W. Chicago Ave., Evanston. $125 (Includes food, beverage, entertainment and tip) / MAP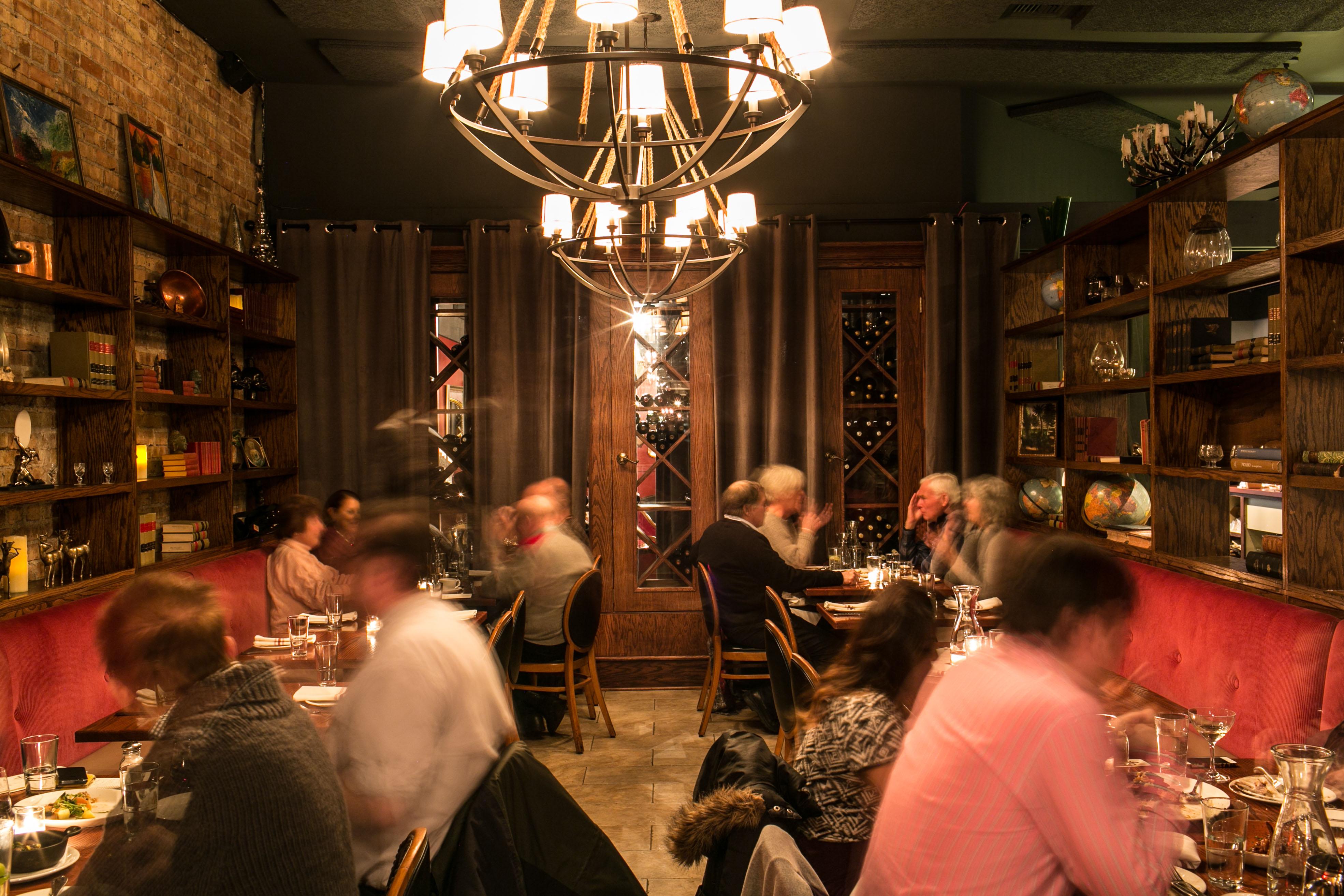 Found Kitchen and Social House (Galdones Photography)
3. Coast
Ladies, learn to build a skate deck with private lessons from professional skateboarders Lizzie Armanto and Atita Verghese at Get on Board: A Celebration of Women's Skateboarding. The event also features a video screening, panel discussion and an open skate. (RSVP required for skate clinic and skateboard building workshop. Open skate and free concert by Bully at 7:30 p.m. are open to the public.)
Details: 5:15-7:30 p.m. Saturday at House of Vans Chicago, 113 N. Elizabeth St. Free  / MAP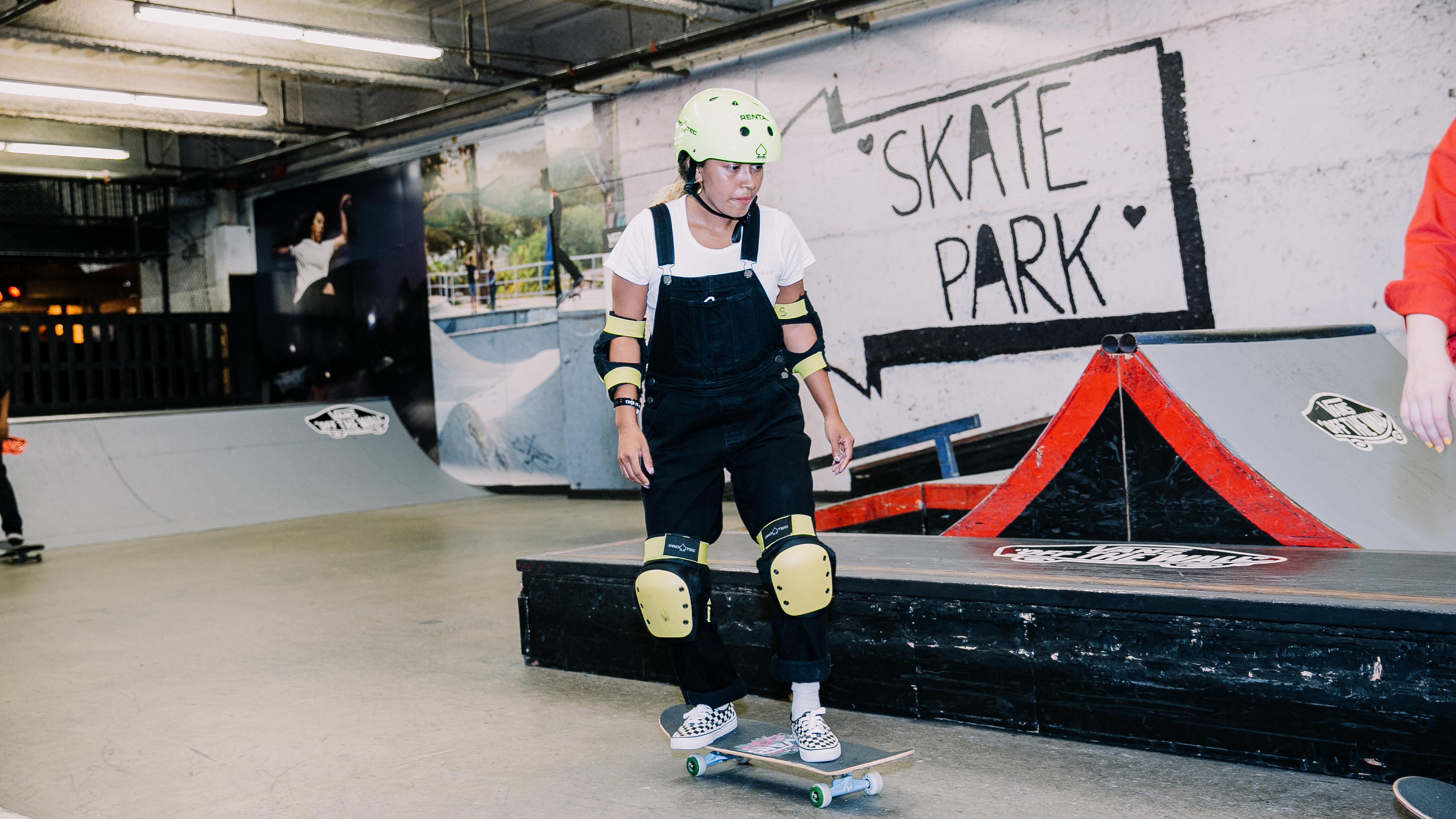 (Credit: Celine Kenyon)
4. Fawn
The furry, feathered and scaly are the stars of the Chicagoland Family Pet Expo, where you can meet adoptable animals and peruse pet products. (Please leave your own fur baby at home.) Watch performances by Keller's Cause dogs, a trio of deaf and blind Australian shepherds, as they play the piano and walk backwards around a fire hydrant. And be sure to catch the Rock-N-Roll K9s as they jump, roll and race to 1960s and '70s rock 'n' roll.
Details: 1-9 p.m. Friday; 9 a.m.-6 p.m. Saturday; 10 a.m.-5 p.m. Sunday at Arlington International Racecourse, 2200 W. Euclid Ave., Arlington Heights. $10; $5 for children / MAP
(Courtesy of Susette Aquino and Rock-N-Roll K9s)
5. Cultivate
Stroll through more than 20 life-sized gardens, browse gardening and horticulture products, and watch Chicago's culinary elite create savory dishes from natural and homegrown ingredients at the Chicago Flower and Garden Show.
Details: 10 a.m.-8 p.m. Wednesday through Saturday; 10 a.m.-6 p.m. Sunday at Navy Pier, 600 E. Grand Ave. $17-$19; $5 for children / MAP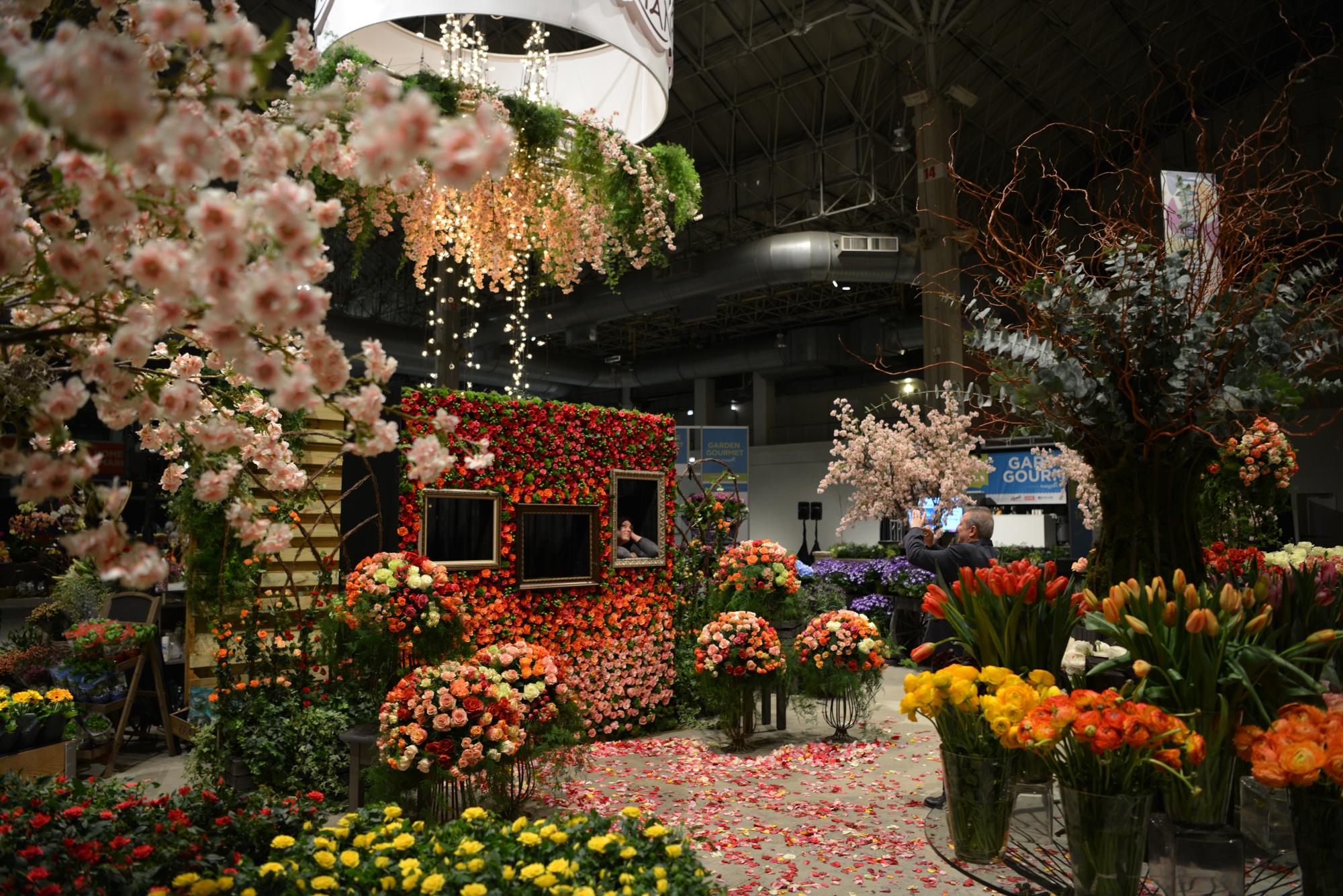 (Matt Mansueto Photography)
6. Behold
Discover local and international conceptual artists at the Anarchist Printmaker Show + Performance Art, including Industry of the Ordinary, a Chicago-based two-person collaborative whose work is usually performative or sculptural.  
Details: 6-10 p.m. Friday at the Zhou B Art Center, 1029 W. 35th St. Free / MAP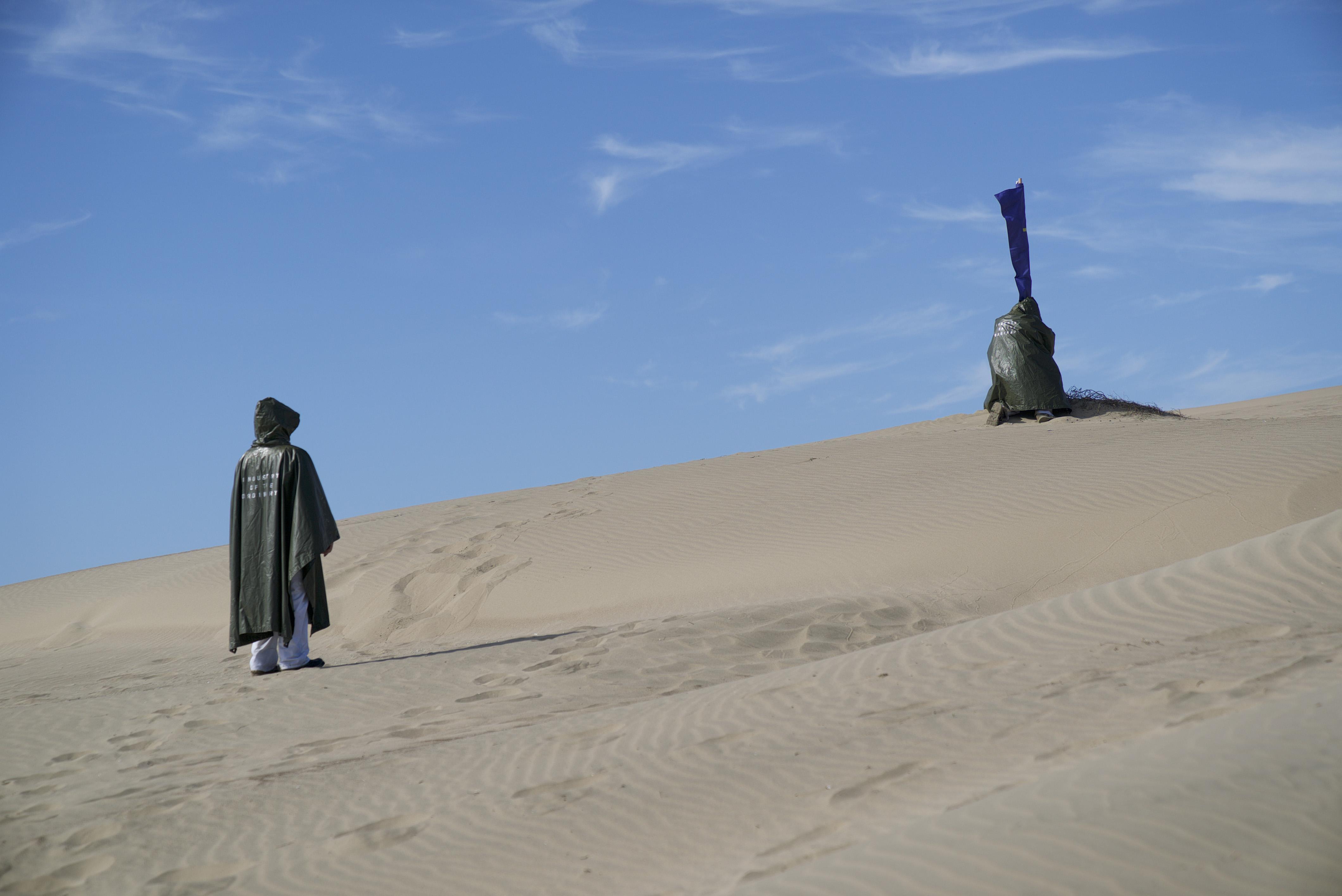 (Courtesy of Industry of the Ordinary)
7. Drool
Get your fill of pancakes with real maple syrup, sausage, juice and coffee at the Sugar Bush Fair. The annual event is a celebration of nature's sweet gift of maple sugar, says the Schaumburg Park District. See demonstrations of maple syrup production, a pioneer sugar camp and a children's puppet show.
Details: 9 a.m.-noon Saturday and Sunday at Vera Meineke Nature Center at Spring Valley, 1111 E. Schaumburg Road, Schaumburg. $5 half-stack of pancakes; $7 for a full stack / MAP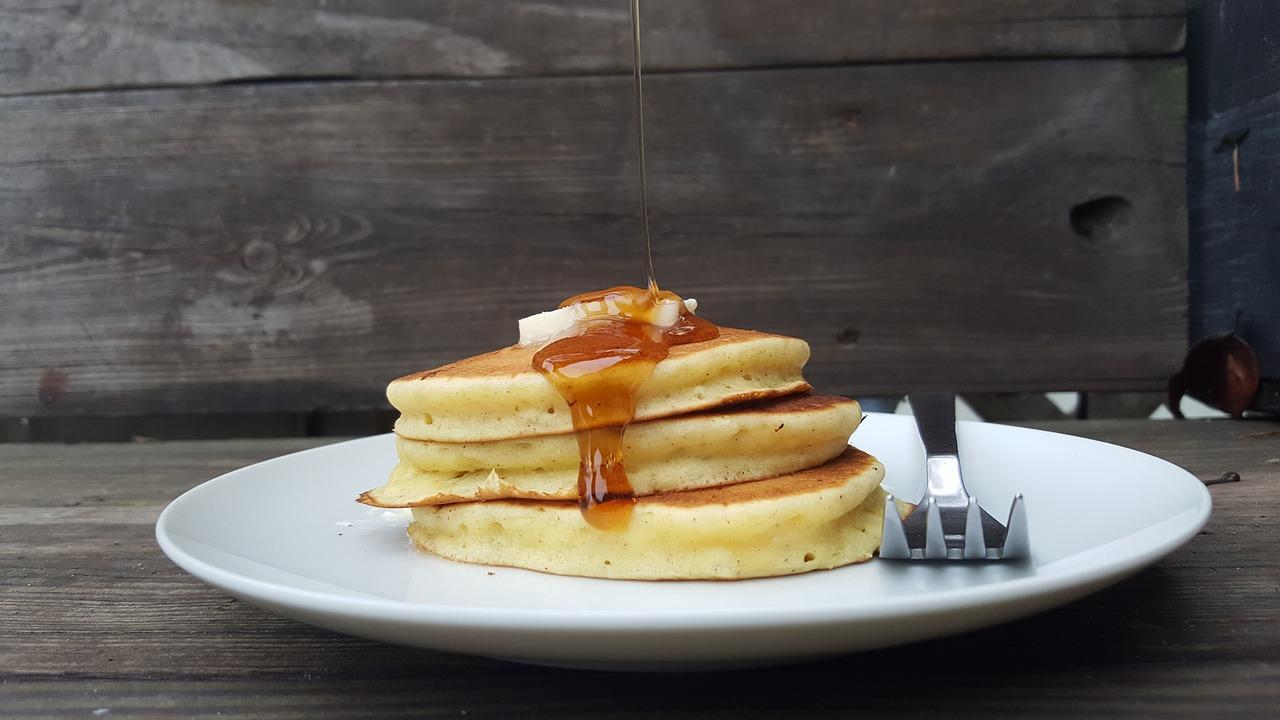 (bvoyles4 / Pixabay)
8. Search
Channel the chops of Sherlock Holmes as you scour city streets on an epic historical scavenger hunt for teams of one or two, Glitz, Glamour...and Panic! A Hunt for the History of 1893 in Chicago. Organizers recommend wearing comfy shoes, dressing for cold weather and bringing a charged cellphone. (You can't Google the answers, but you might need some help deciphering clues.) Event is held rain or shine. 
Details: 7-11 p.m. Friday. Meet at the Art Institute of Chicago, 111 S. Michigan Ave. $35; $68 two-person tickets / MAP

9. Believe
Immerse yourself in an extravaganza of magic, comedy and music at The Illusionists Present Adam Trent. Through the use of technology, illusions and classic techniques, Trent seeks to shatter stereotypes and introduce a new generation to magic.
Details: 8 p.m. Friday antd Saturday at the Cadillac Palace Theatre, 151 W. Randolph St. $21-$72 / MAP

10. Come together
Former Govs. Jennifer Granholm (D-MI) and Mike Huckabee (R-AR) debate hot-button issues, from gun rights to immigration reform, at the inaugural event of the new series, Critical Conversations: Can We Talk? Former CNN Washington bureau chief Frank Sesno moderates.
Details: 4:30 p.m. Sunday at Spertus Institute for Jewish Learning and Leadership, 610 S. Michigan Ave. $36-$100 / MAP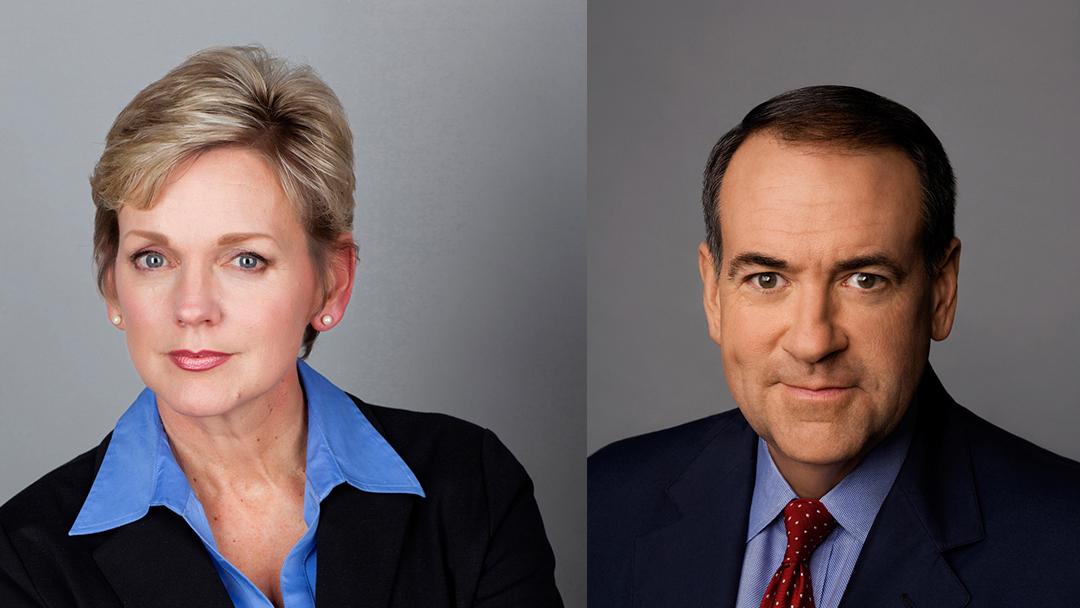 Former Govs. Jennifer Granholm (D-MI) and Mike Huckabee (R-AR) (Courtesy of Spertus Institute for Jewish Learning and Leadership)

Events listed are subject to change. We recommend double-checking times and locations before you head out the door. Want to share your upcoming events with us for consideration in a future roundup? Send us an email.
---