Friday marks the start of the Chinese New Year, one of the most important holidays and festivals in China and countries with significant Chinese populations like Malaysia and Singapore.
The holiday is believed to be more than 2,000 years old and is tied to the traditional Chinese calendar, which is based on the lunar cycle. It starts on the new moon occurring between Jan. 21 and Feb. 20. This year, it begins on Feb. 16.
Each year of the lunar calendar is associated with one of 12 symbolic animals: rat, ox, tiger, rabbit, dragon, snake, horse, goat, monkey, rooster, dog and pig. Together, they comprise the Chinese zodiac. Similar to Western astrology, those born during a certain animal's year are believed to embody that animal's traits. The signs are also believed to indicate compatibility with others. 2018 marks the Year of the Dog and applies to those born this year and any other on a 12-year cycle, including 2006, 1994 and so on. Find your Chinese zodiac sign here.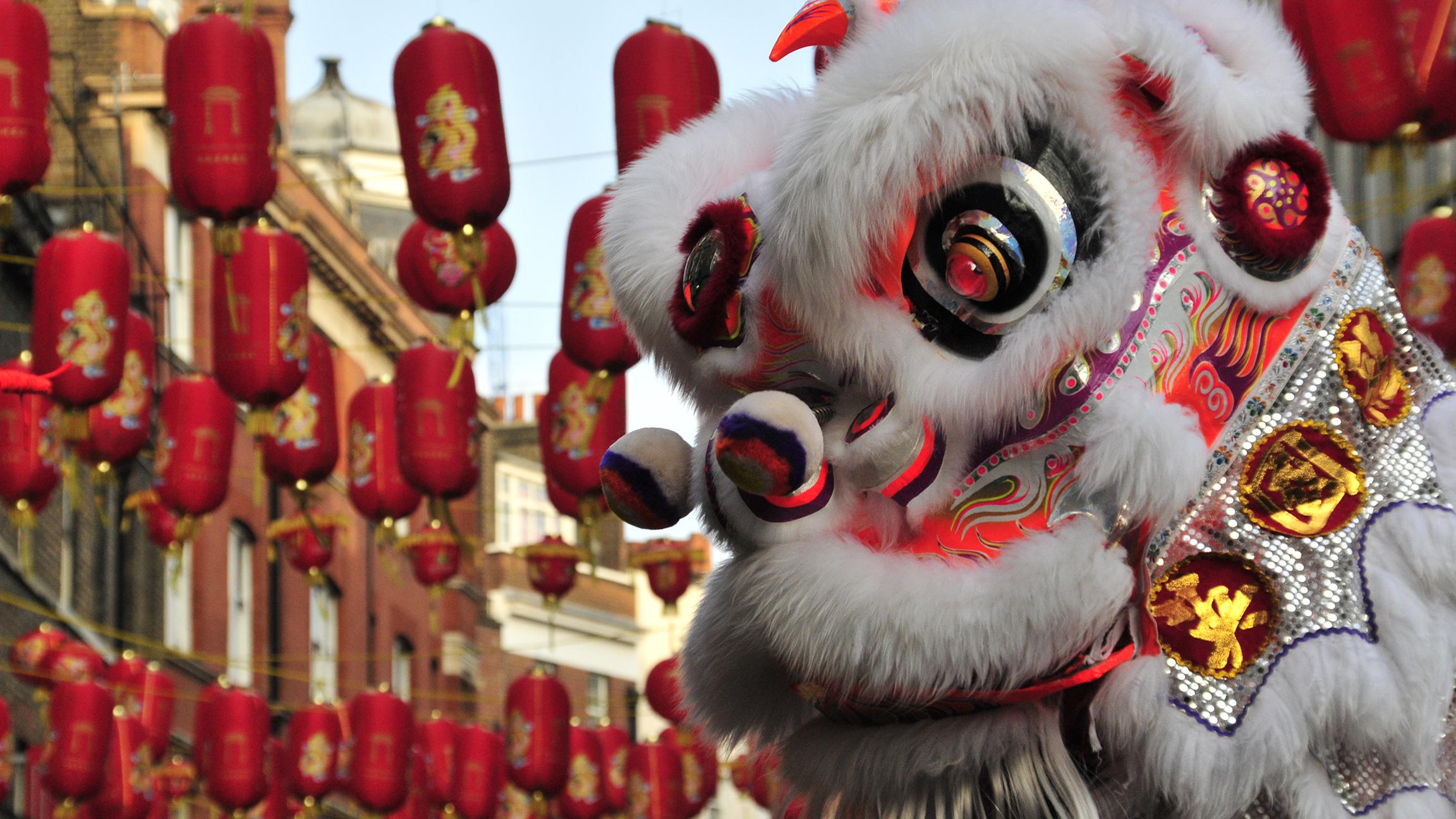 Chinese New Year celebrations take place around the globe each year, including London. (Paul / Flickr)
During the 15-day festival, sometimes referred to as the Spring Festival, performers wearing large lion costumes perform traditional dances, fireworks are set off and the color red is believed to symbolize good fortune – red envelopes filled with money are often distributed.
The celebrations are also believed to mark the largest periodic human migration event. Nearly 3 billion trips are expected this year as families reunite for dinners on Chinese New Year's Eve.
China's state-run CCTV channel also gets in on the festivities, broadcasting a New Year's Gala variety show, considered the most-watched television program in the world. The show set a Guinness World Record in 2012, with nearly 500 million people watching.
Joining us to discuss the Chinese New Year is DePaul University professor Li Jin, director of the school's Chinese program.
---