1. Steer
Get behind the wheel of your dream car at the 110th Chicago Auto Show, featuring nearly 1,000 different cars, including the newest models, classic cars and experimental vehicles. Take a spin on one of the indoor test tracks or go for an outdoor test drive. Get a sneak peek of the show at the black-tie First Look for Charity event on Friday ($275) that raises funds for 18 local organizations.
Details: 10 a.m.-10 p.m. Saturday through Feb. 18; 10 a.m.-8 p.m. Feb. 19 at McCormick Place, 2301 S. Lake Shore Drive. $13; $7 for seniors and kids ages 7-12; free for kids ages 6 and under / MAP

2. Rev
Prefer two wheels to four? Ogle the latest street bikes, cruisers, scooters, dirt bikes and ATVs (yes, they have more than two wheels but are still super cool) at the Progressive International Motorcycle Show. Marvel as riders from the world's premiere street bike freestyle championship series perform stunts ranging from wheelies to acrobatics.  
Details: 1-8 p.m. Friday; 9 a.m.-8 p.m. Saturday; 10 a.m.-5 p.m. Sunday at the Donald E. Stephens Convention Center, 5555 N. River Road, Rosemont. $18; free for kids ages 11 and under / MAP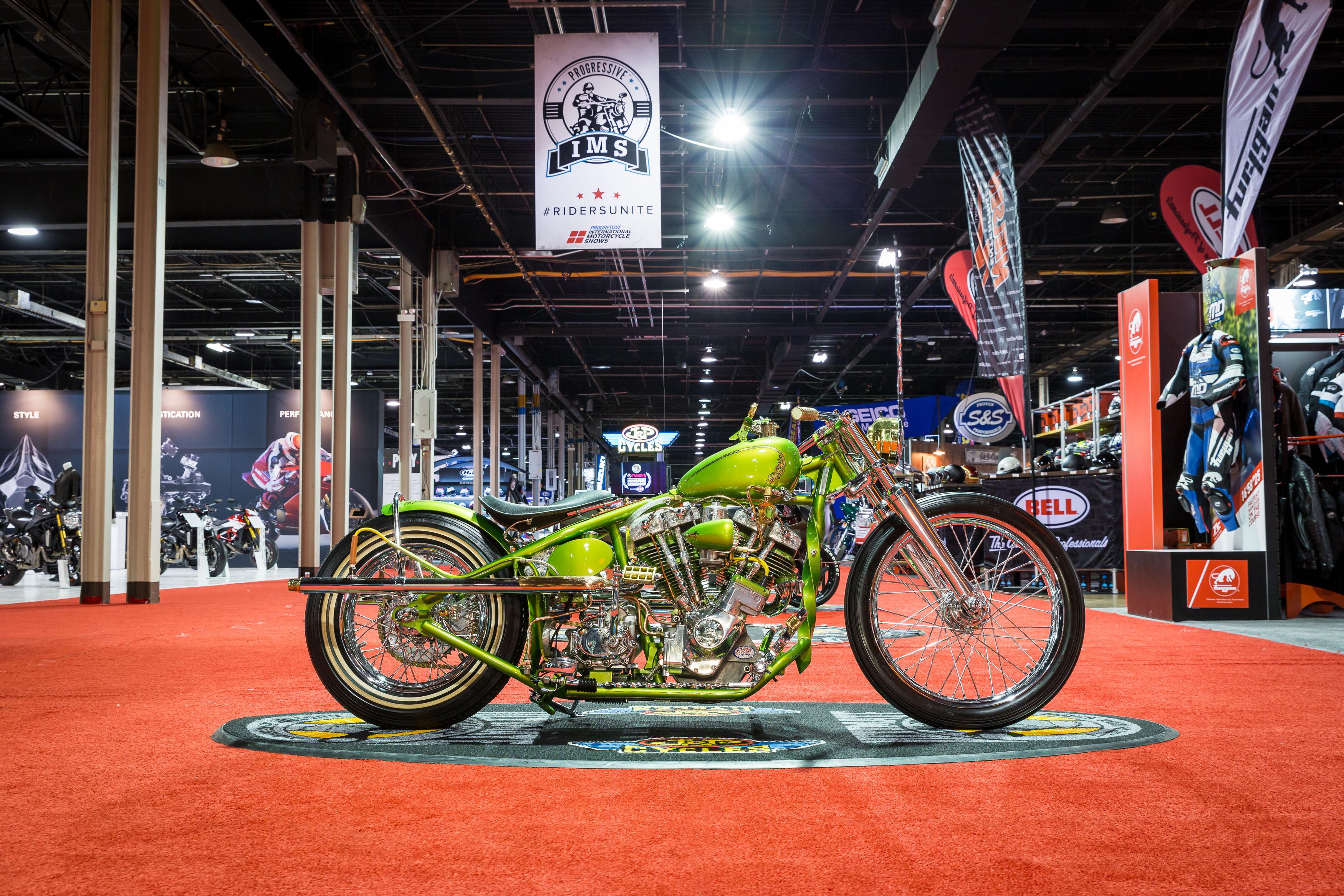 (Images copyright and courtesy of the Progressive® International Motorcycle Shows®. Photograph by Manny Pandya.)
3. Travel
While elite athletes go for gold at the Pyeongchang Games, a local museum offers another take on South Korea. Kids can perform with K-Pop stars in a music studio, practice the ancient art of taekwondo, and step inside a South Korean classroom without ever leaving Chicago at the new exhibition "Heart & Seoul: Growing up in Korea." Designed with input from five South Korean children, visitors can get a taste of everyday life in school, at home and throughout the city.
Details: 10 a.m.-5 p.m. daily except Thursday when it's open till 8 p.m. at the Chicago Children's Museum at Navy Pier, 700 E. Grand Ave. Free with museum admission: $14.95; $13.95 for seniors / MAP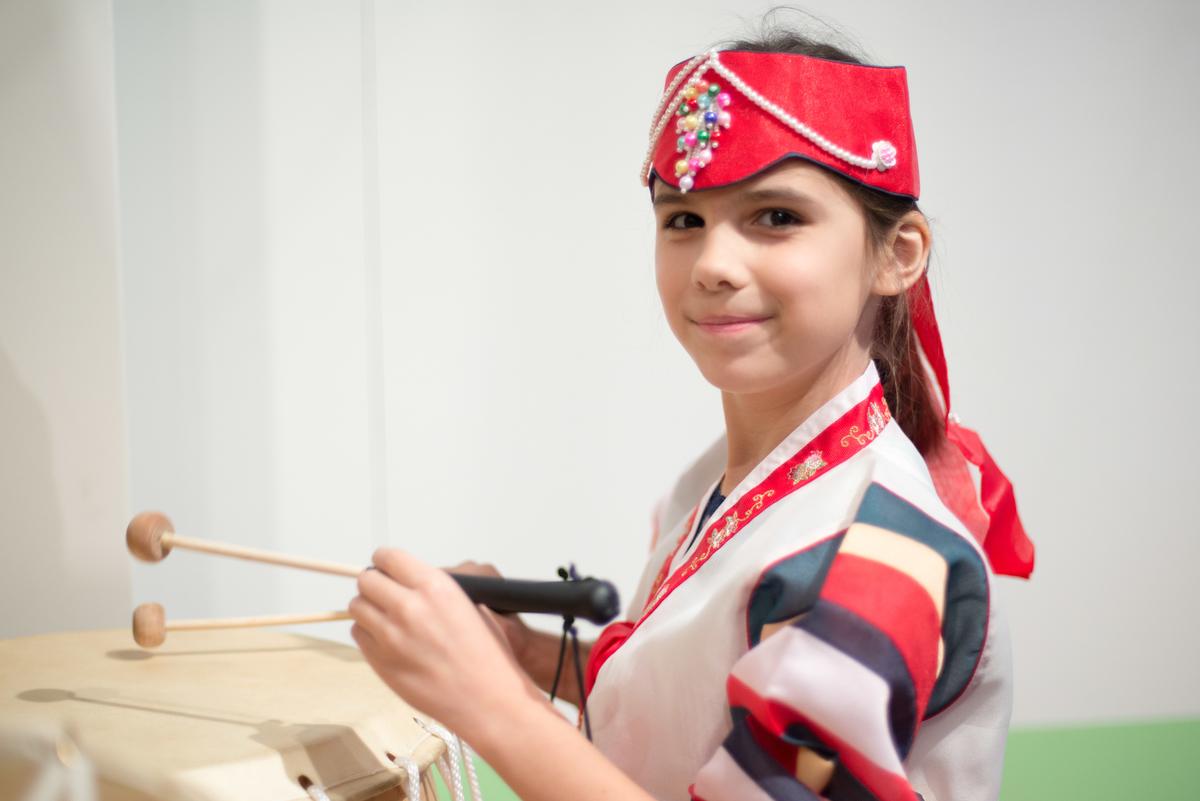 (Chicago Children's Museum)
4. Dig
Journalism icons and authors Bob Woodward and Carl Bernstein – known for their investigative reporting that broke the Watergate story for The Washington Post in the 1970s – participate in a conversation about current events as part of the Daniel L. Goodwin Distinguished Lecture Series. The event will mark the first time the duo has appeared together since the November 2016 election.
Details: 7:30 p.m. Thursday at Northeastern Illinois University Auditorium, 3701 W. Bryn Mawr Ave. $25 / MAP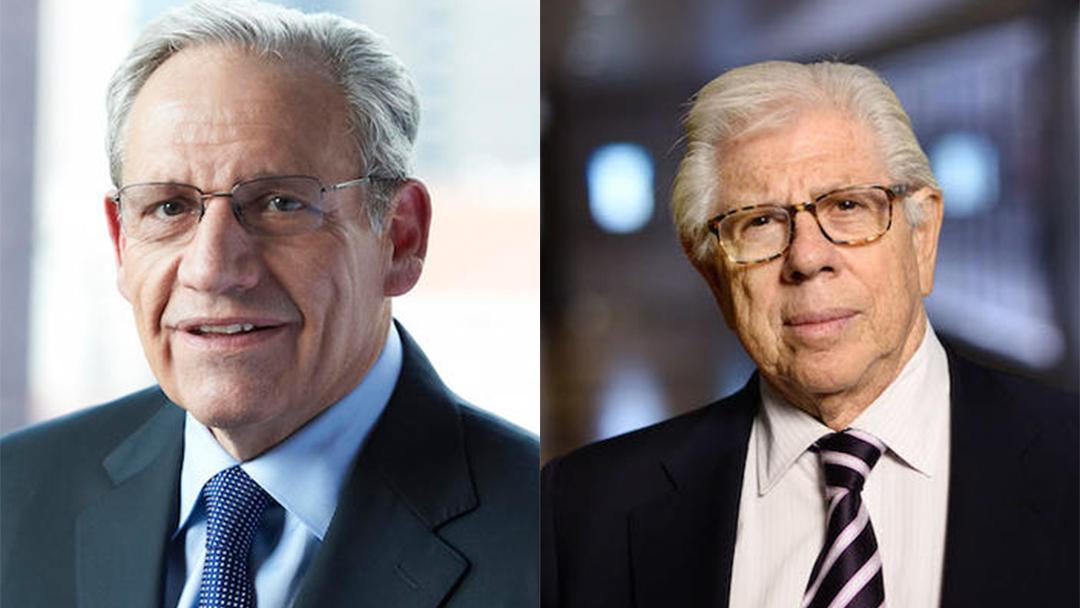 Journalists Bob Woodward, left, and Carl Bernstein (Courtesy Northeastern Illinois University)
5. Rescue
Find the furry love of your life at TILT & Tails, where you can peer over the edge of the John Hancock Center's 94th floor and meet adoptable dogs. Proceeds benefit ALIVE Rescue, a nonprofit that saves, rehabilitates and places abandoned, abused and stray animals into forever homes. (No special tickets needed.)  
Details: Sessions from 11 a.m.-2 p.m. and 3-6 p.m. Sunday at the John Hancock Center, 875 N. Michigan Ave. $21; $7 for kids ages 3-11 (Chicago residents get a 50-percent discount with valid ID) / MAP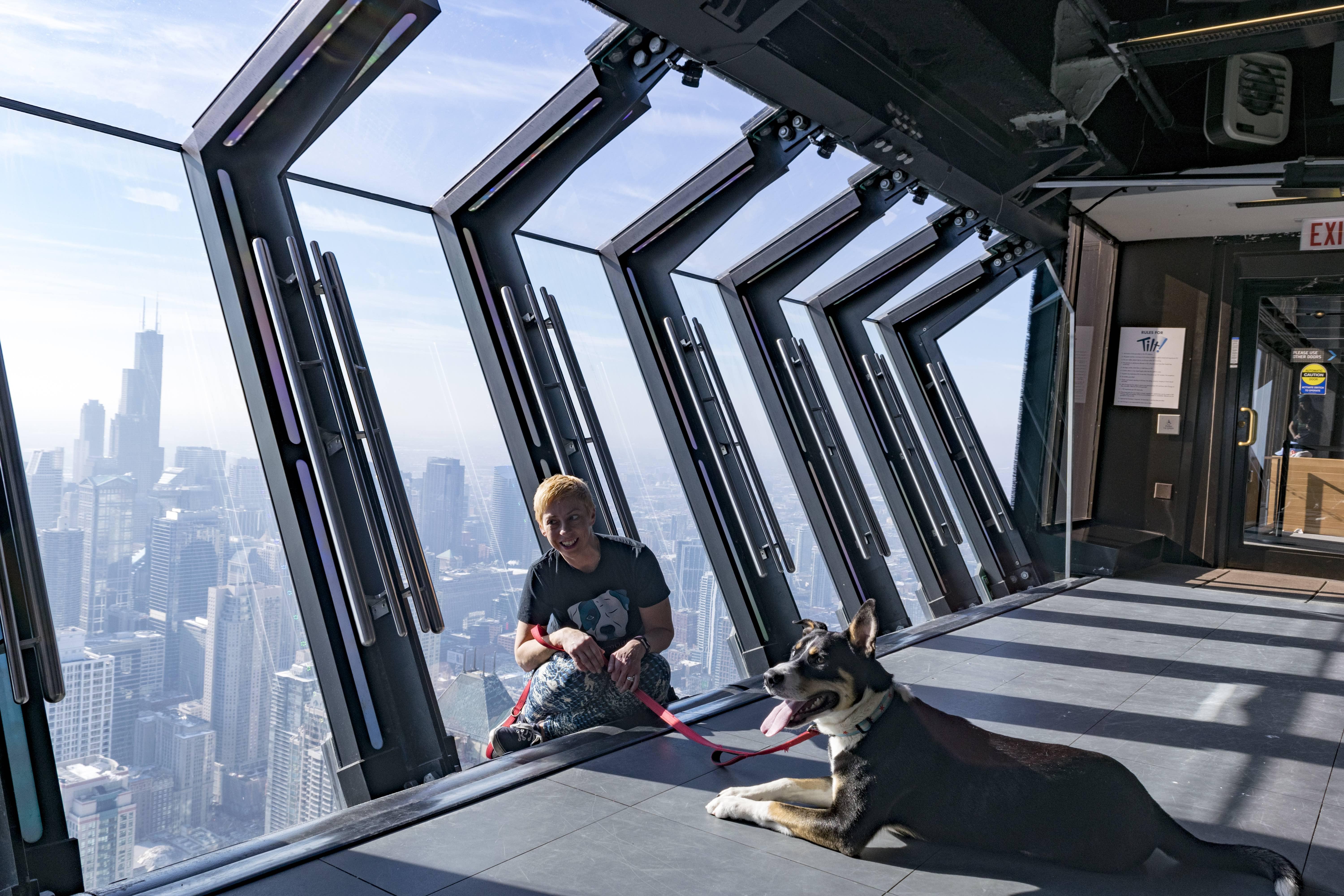 (Robby Nichols / 360 CHICAGO)
6. Bask
Feel the music at Amir ElSaffar's Rivers of Sound: Not Two – Mike Reed's Flesh & Bone. Chicago-based drummer Mike Reed opens the show with music inspired by a 2009 incident in which Reed and his quartet were caught in the middle of violent neo-Nazi rally. Drawing on his diverse musical background, jazz trumpeter Amir ElSaffar and his 17-piece Rivers of Sound Orchestra combine elements of jazz and classical music with the rich musical heritage of the Middle East.
Details: 8 p.m. Friday at Chicago Symphony Center, 220 S. Michigan Ave. $24, plus $6 per-ticket fee / MAP
Amir ElSaffar (Michael Crommett)
7. Sing
Through song, actors skewer gay dating apps ("GRINDR The Opera"), tackle women's equality after the American Civil War ("Iron Irene: A Musical Fable") and explore the ups and downs (and neurosis) of single life in Chicago ("Musical Therapy"), among other topics, during The 2018 Chicago Musical Theatre Festival, which kicked off Tuesday.
Details: Shows at 8 p.m. Tuesday-Thursday; 7:30 p.m. and 10 p.m. Friday; noon, 3 p.m. and 8 p.m. Saturday; noon, 3 p.m. and 6 p.m. Sunday through Feb. 25 at Greenhouse Theater Center, 2257 N. Lincoln Ave. $20 per show, plus $3 service charge; $90 for 5-ticket pass / MAP
The cast of "Liberators: An American Musical," which is part of the fourth annual Chicago Musical Theatre Festival (Evan Hanover)
8. Hail
Celebrating its 30th anniversary year, the New York-based dance company Doug Varone and Dancers returns to Chicago with revivals of classics like "Boats Leaving" and "Lux." Highlights include the performance of the duet "folded" from "in the shelter of the fold," a cycle of episodic standalone vignettes and a rare onstage performance by award-winning choreographer and dancer Varone, who will perform a pair of solos that span his eponymous company's history.
Details: 7:30 p.m. Thursday-Saturday at the Dance Center of Columbia College Chicago, 1306 S. Michigan Ave. $30; $24 for seniors; $10 for students / MAP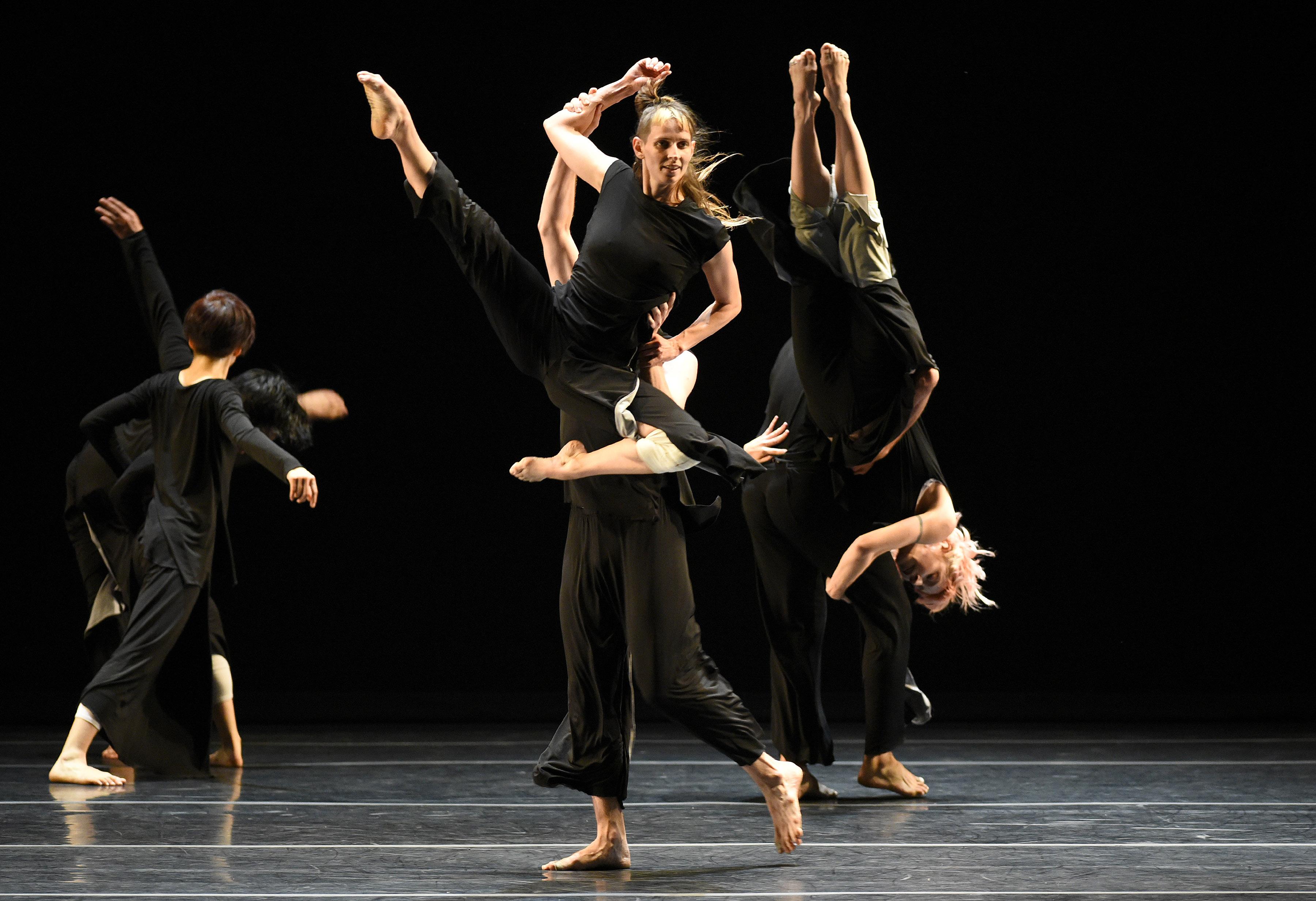 (Grant-Halverson / Copyright:The American Dance Festival)
9. Take action
Some are calling 2018 the year of the woman, and Mocktails and Conversation seeks to address how women can galvanize to create change in their own lives and communities through a discussion with Tina Tchen, former director of the Obama White House Council on Women and Girls, and Cook County State's Attorney Kim Foxx.
Details: Noon (doors open at 11 a.m.) Saturday at Low Res Studio, 1821 W. Hubbard St. $100 / MAP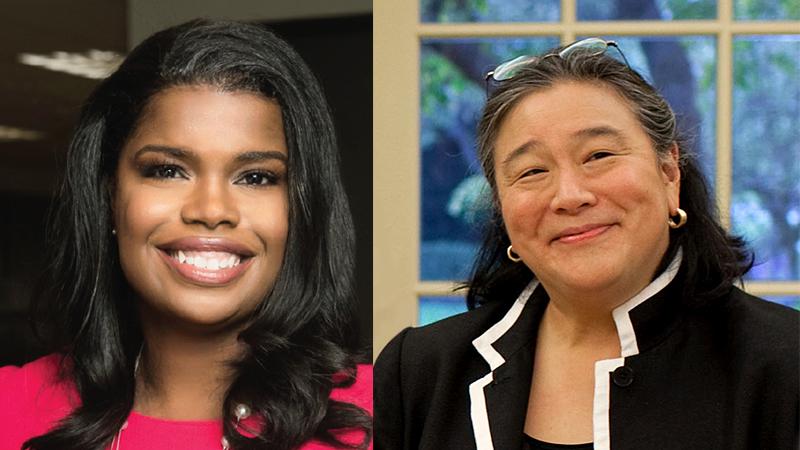 Kim Foxx and Tina Tchen
10. Swoon
Hopeless romantics and lovers of Shakespeare can celebrate Valentine's Day a little early at Uncommon Bard: "Lovers, Lunatics, and Poets," a showcase of Shakespeare's most iconic couples from the victorious and happy to the star-crossed. Ensemble members of Odd's Bodkins will perform scenes from "Much Ado About Nothing," "A Midsummer Night's Dream," "Romeo and Juliet," and more.
Details: 7 p.m. Thursday at Uncommon Ground, 1401 W. Devon Ave. $10 / MAP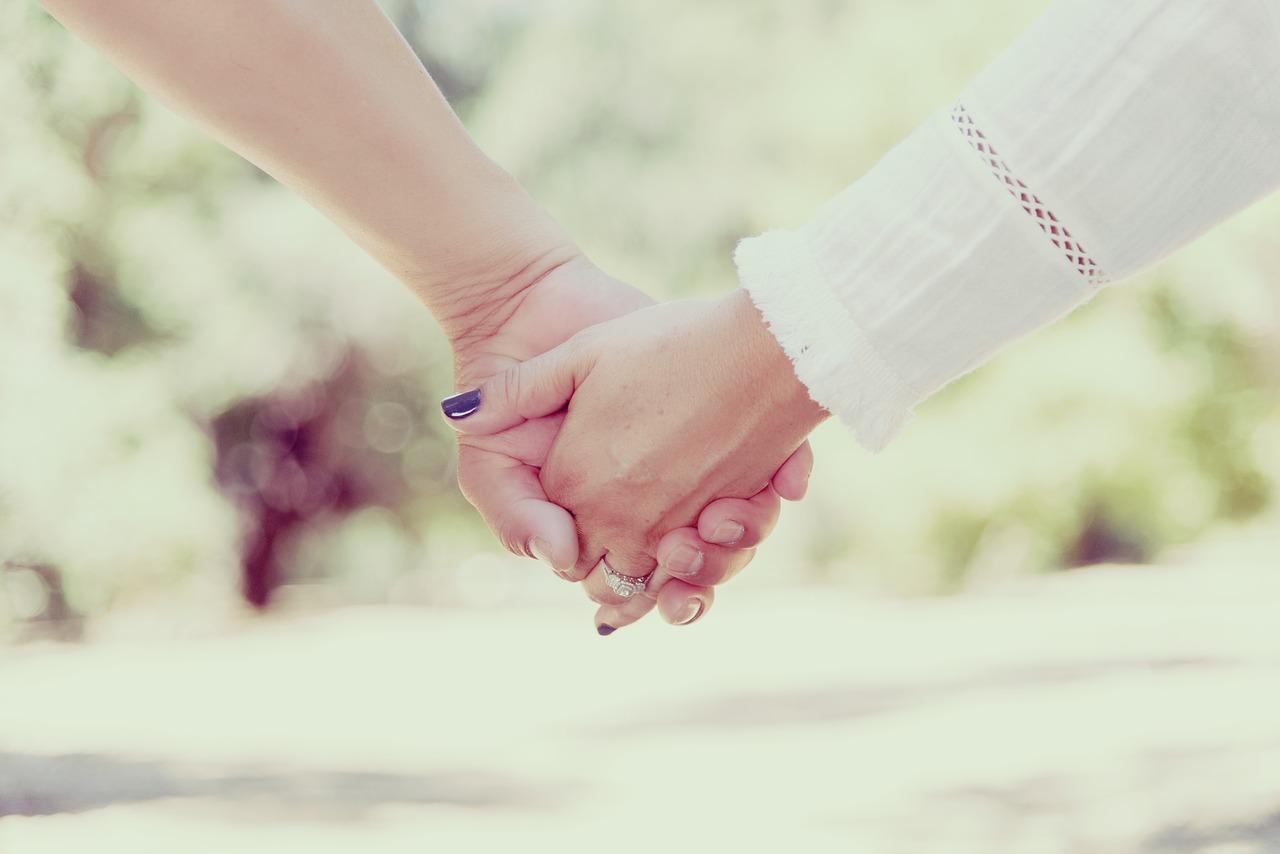 Events listed are subject to change. We recommend double-checking times and locations before you head out the door. Want to share your upcoming events with us for consideration in a future roundup? Send us an email.
---