Marilynn Gardner took the reins of Navy Pier in 2011 and has overseen its $300 million transformation as the pier's president and CEO.
The next big change coming: a $100 million, 222-room hotel set to open in 2019.
Until recently, Navy Pier was known as Chicago's top tourist attraction, drawing more than 9 million visitors in 2016. (Millennium Park saw 12.9 visitors in the second half of 2016 alone, according to a new counting system that knocked the pier off its perch.)
But that's a far cry from Navy Pier's origins. It opened in 1916 as Municipal Pier, serving as a dock for freighters and a place to hold public expositions. It was renamed Navy Pier in 1927 to honor World War I veterans, and, in 1941, was transformed into a naval training center. After WWII, the University of Illinois at Chicago held classes there.
In the 1970s, the music festival ChicagoFest found its home on Navy Pier, but by the 1990s, it was in a state of severe disrepair. Under Mayor Richard M. Daley, it was redeveloped into a tourist destination with restaurants, shops, an IMAX theater, a Ferris wheel, the Chicago Children's Museum and Chicago Shakespeare Theater.
Now, Navy Pier is undergoing another update. The Ferris wheel was refurbished last year in honor of the pier's 100th anniversary (the Centennial Wheel is 50 feet taller and the gondolas are enclosed and heated for year-round use). Shakespeare Theater's The Yard also opened last year, offering a space that can be reconfigured to create different audience experiences.
Gardner joins us to talk about her vision for the future of Navy Pier.
---
Related stories: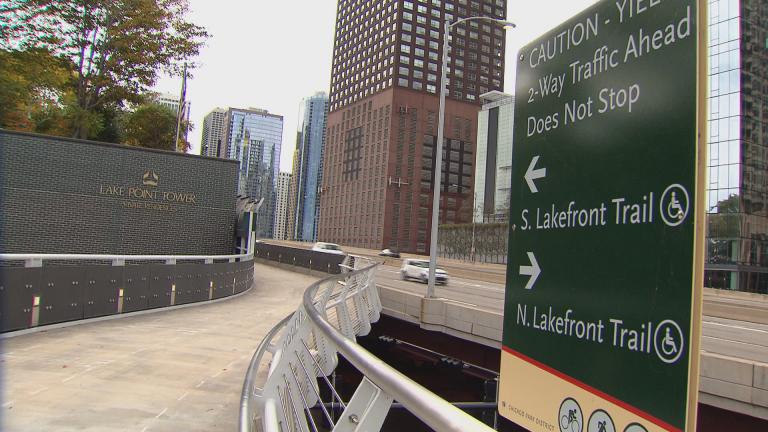 Navy Pier Flyover Won't Be Completed Until 2019. Why?
Nov. 1: Chicagoans have watched the Navy Pier Flyover begin to take shape over the last three years. But the city recently pushed back the completion date to 2019. Frustrated cyclists and pedestrians are beginning to ask why.
---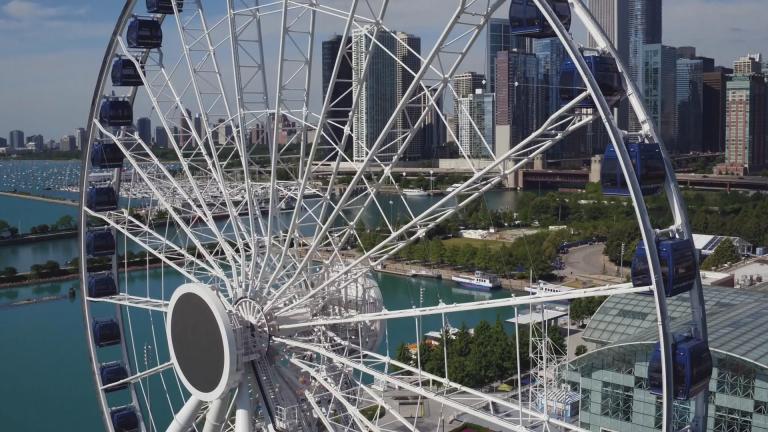 Ask Geoffrey: A Special Navy Pier Edition
Oct. 26, 2016: Geoffrey Baer answers your questions about Navy Pier and previews his new documentary about the Pier.
---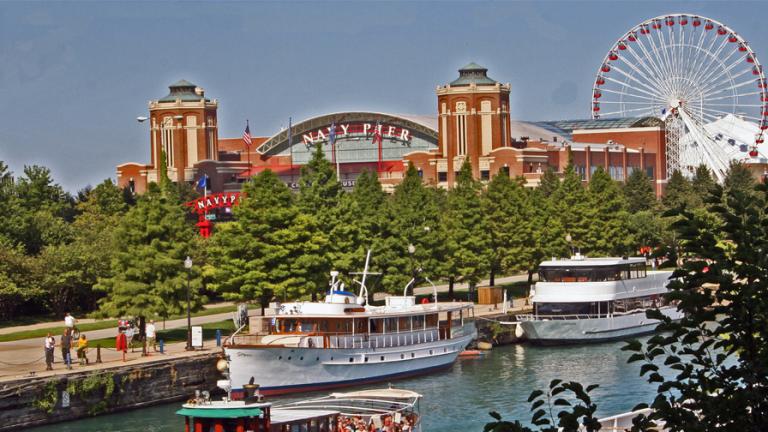 Navy Pier's Secretive Spending
June 23, 2014: Chicago's biggest tourist attraction refuses to reveal how $115 million in government funds are being spent. That's because operations have shifted from the government-run McPier agency to a private, nonprofit group.
---