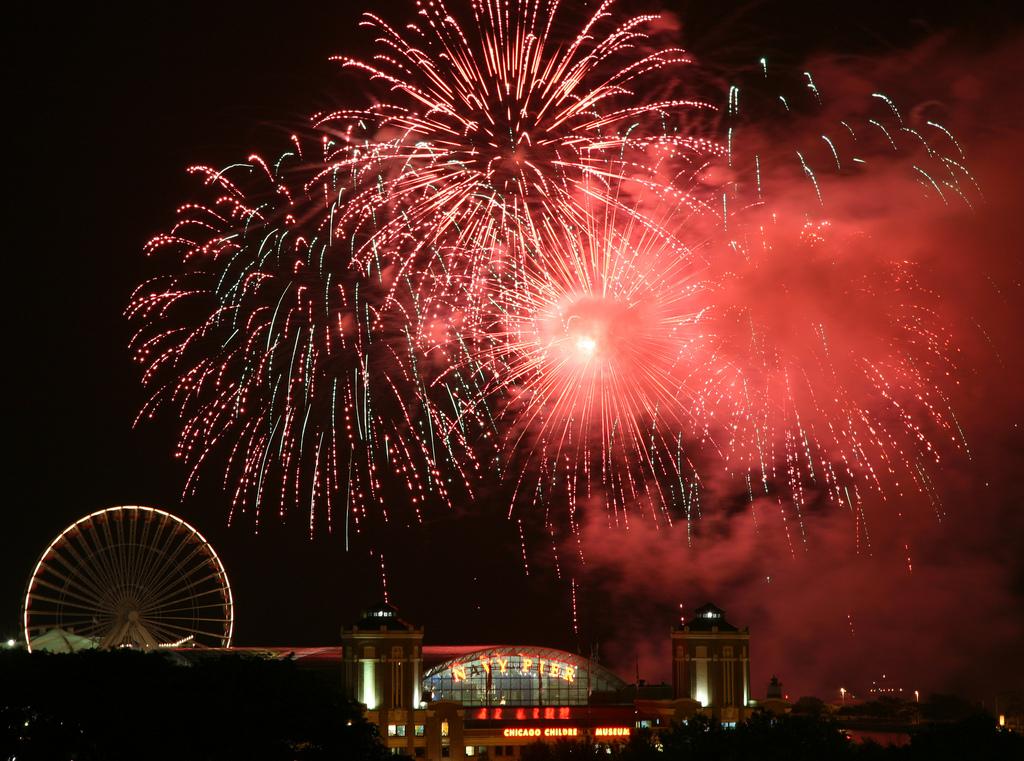 (Michael Mayer / Flickr)
1. Frolic
Make your first resolution of the year to have fun at the sixth annual Chicago Resolution Gala. Dance your way into 2018 in the 18,000-square-foot Navy Pier Grand Ballroom while soaking up panoramic views of Lake Michigan and a midnight fireworks show. Food stations and 30 bars scattered throughout the three-room soiree keep you fueled up for a long night of celebrating.
Details: 8:15 p.m.-2 a.m. at Navy Pier's Grand Ballroom, 600 E. Grand Ave. Tickets start at $109 / MAP

2. Groove
Usher in the new year with a night of blues at the self-described oldest "juke joint" in the city, Kingston Mines. Performances include the Joanna Connor Band, Vance Kelly and Larry McCray. Attendees will receive a hat or tiara, noisemaker and horns. Ring in 2018 with a midnight balloon drop.
Details: Doors open 5:30 p.m. at Kingston Mines, 2548 N. Halsted St. $35 / MAP

3. Laugh
Stand-up comedian Reggie Reg headlines a NYE party at What's Up. Expect to see impressions of politicians, cartoon characters and celebrities, including Denzel Washington and former President Barack Obama. Performances by comedian Ray Lipowski and saxophonist Tim Branch & Family round out the night's entertainment. 
Details:  9 p.m.-2 a.m. at What's Up, 735 Torrence Ave., Calumet City. $30 / MAP
Below, watch a video of Reggie Reg's 2007 appearance on "The Late Show with David Letterman."
---
4. Reflect
Looking for an early warm-up to the big night? Twist, turn and bend your way through a series of poses at the second annual Soul Groove New Year's Eve Yoga & Meditation. Connect with your body and mind as you make your way through 12 yoga poses designed to represent the past year. Reflect on 2017 during a candlelight meditation session. Entry includes light vegetarian refreshments.
Details: 3:30-5 p.m. at Sacred Keepers Sustainability Lab, 4445 South King Drive. $15 / MAP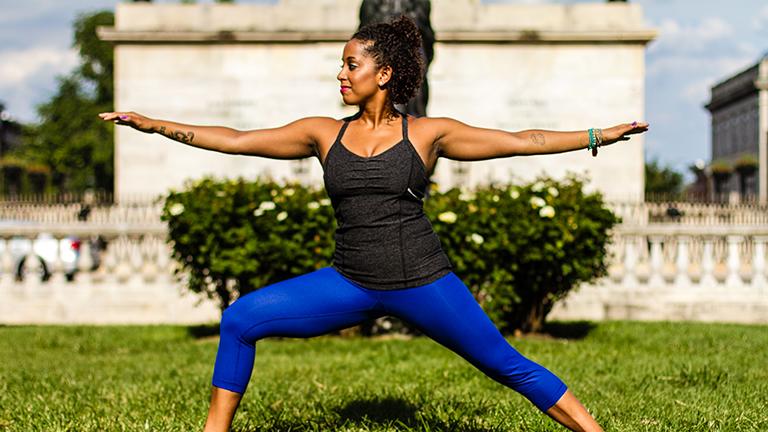 (Dave Rosenblum / Flickr)
5. Go wild
Sorry adults, this one's for the kids: Gather up the little ones for a Walk on the Wild Side Bubble Bash 2017. Attendees can create their own vests and embellish them with stickers and wear a pith hat as they participate in a host of activities, such as animal pose yoga, canopy and spider web weaving, and fort building. A countdown to noon includes confetti cannons. A quiet countdown will be held on the lower level of the museum for more sensitive visitors.  
Details: 9 a.m.-noon at the DuPage Children's Museum, 301 N. Washington St., Naperville. $25 / MAP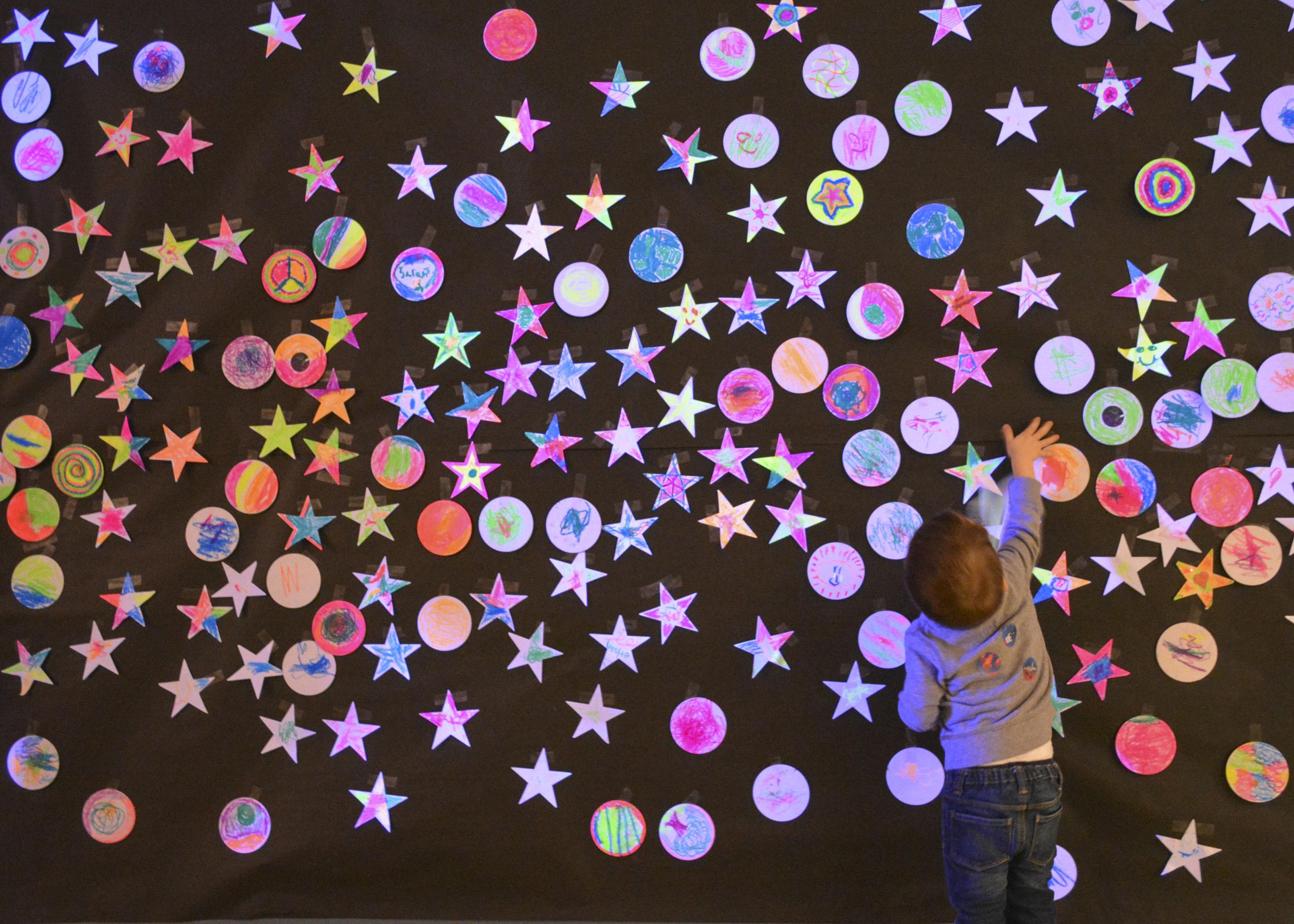 (Courtesy of DuPage Children's Museum)
6. Play
Spend the final moments of 2017 playing the silver ball on one of Logan Arcade's 30 pinball machines, or challenge your pals to one of the arcade's 47 video games for 2018 bragging rights. A yet-to-be-named DJ will provide tunes for the evening, which will be capped with a midnight toast of mini Miller High Life – the champagne of beers.
Details: 8 p.m.-2 a.m. at Logan Arcade, 2410 W. Fullerton Ave. Free / MAP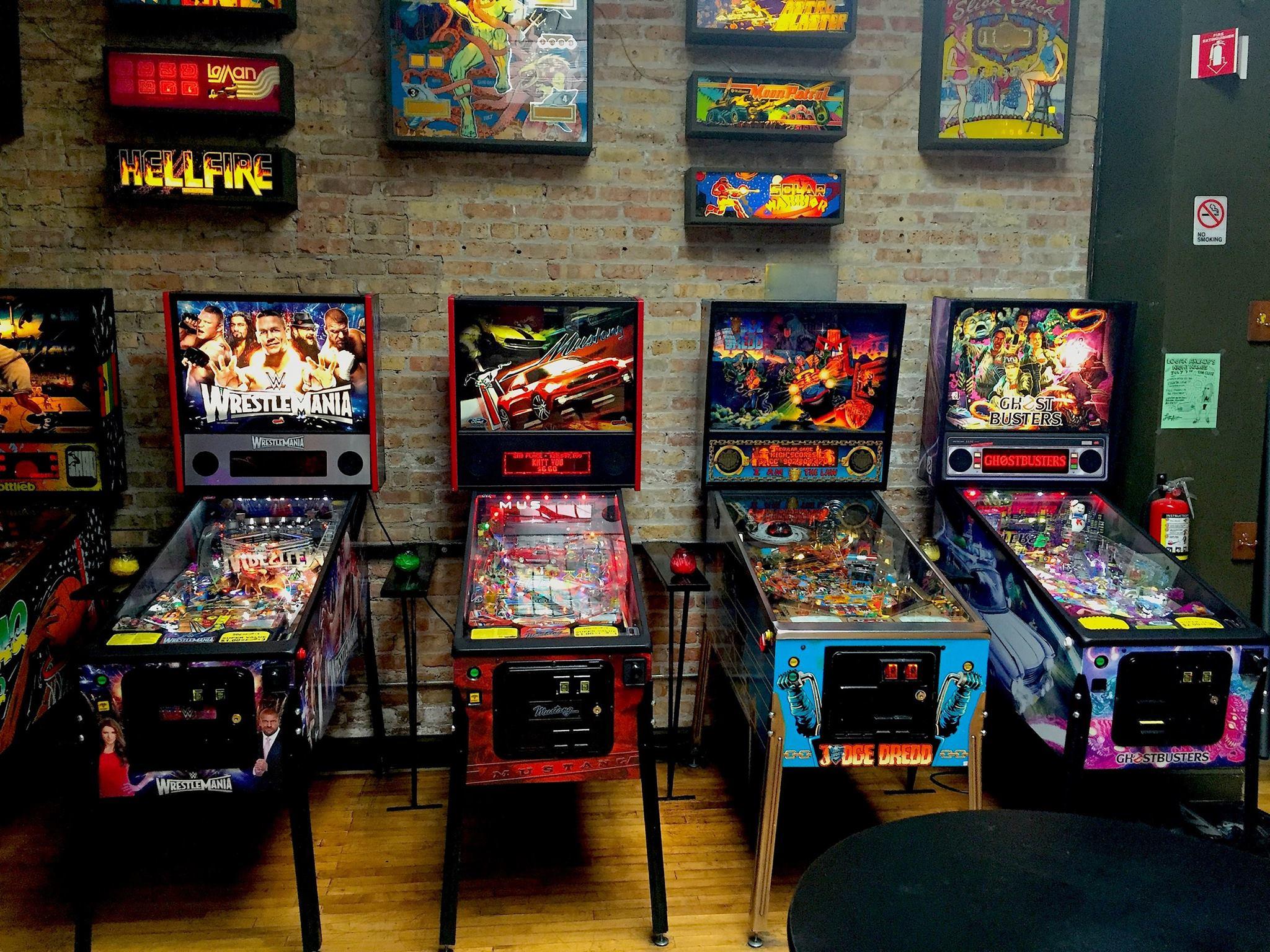 (Logan Arcade / Facebook)
7. Bounce
Kids can jump into 2018, literally, at Pump It Up's New Year's Eve Party. Activities include five-in-one bounce houses, a climbing wall, a 20-foot slide and a chance to play pick-up game of soccer or basketball. Tickets include pizza and drinks, plus party favors and a sparkling beverage for the balloon drop countdown. Socks and signed waivers are required.
Details: Three sessions available: 9-11:30 a.m.; 12:15-2:45 p.m.; 3:30-6 p.m. at Pump it Up, 821 W. Eastman St. $10-$13; reservations recommended / MAP

8. Swig 
Raise a glass of craft beer to 2018 at Brew Year's Eve. Described as a craft beer-centric NYE party, the event features 20 different suds from 10 area breweries, including Half Acre and Begyle Brewing Company. Tickets also include a wine bar and cocktail menu, plus appetizers and a pizza buffet.
Details: 8 p.m.-1 a.m. at Architectural Artifacts, Inc., 4325 N. Ravenswood Ave. $135; $50 "designated driver" tickets available / MAP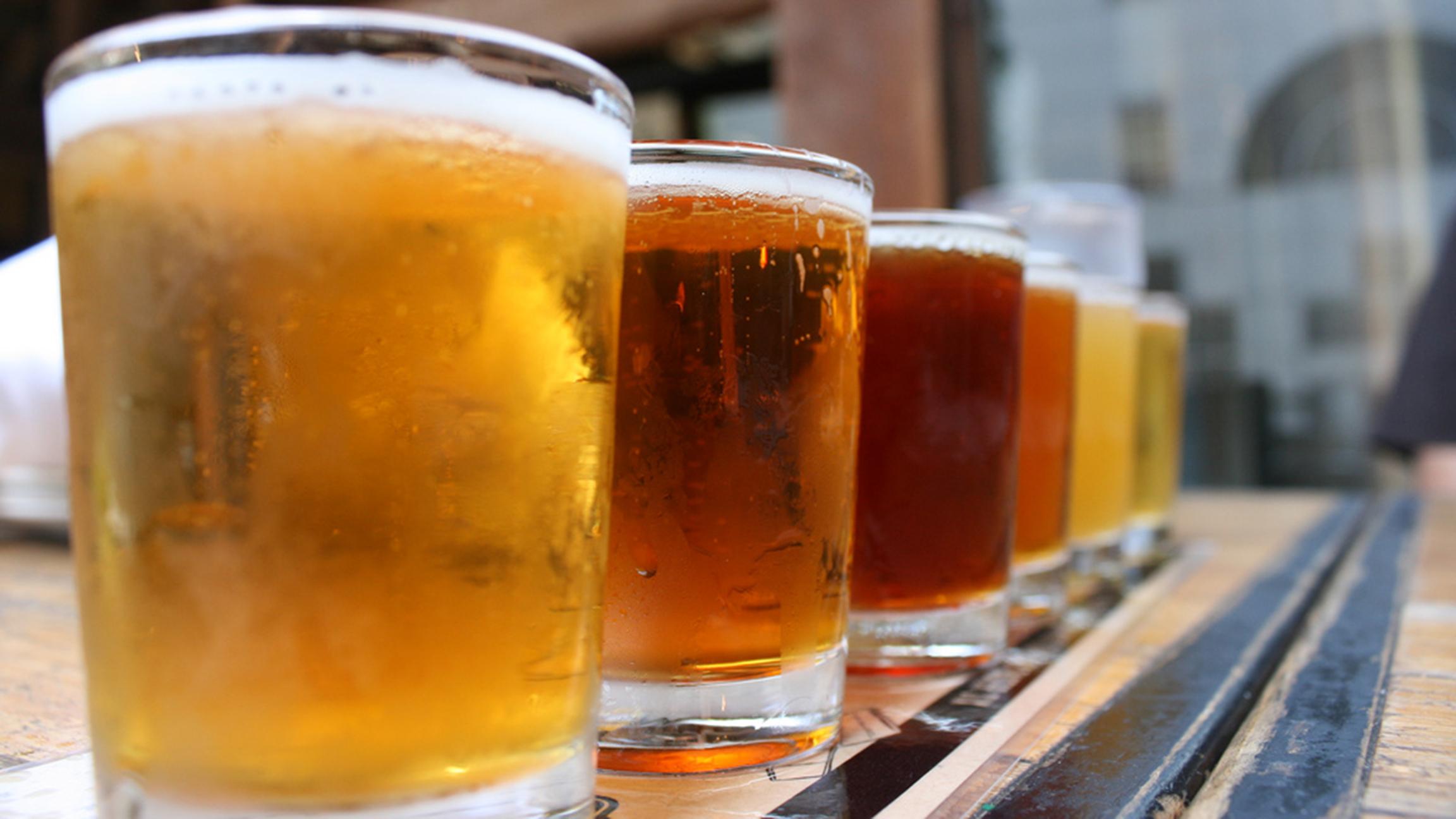 (Quinn Dombrowski / Flickr)
9. Glide
Skate your way into 2018 at the Chicago Wolves Ice Rink. When the clock strikes midnight, turn your eyes to the sky for a colorful fireworks display. 
Details: 11 a.m.-1 a.m. at MB Financial Park, 5501 Park Place, Rosemont. Free admission; skate rental costs $8 / MAP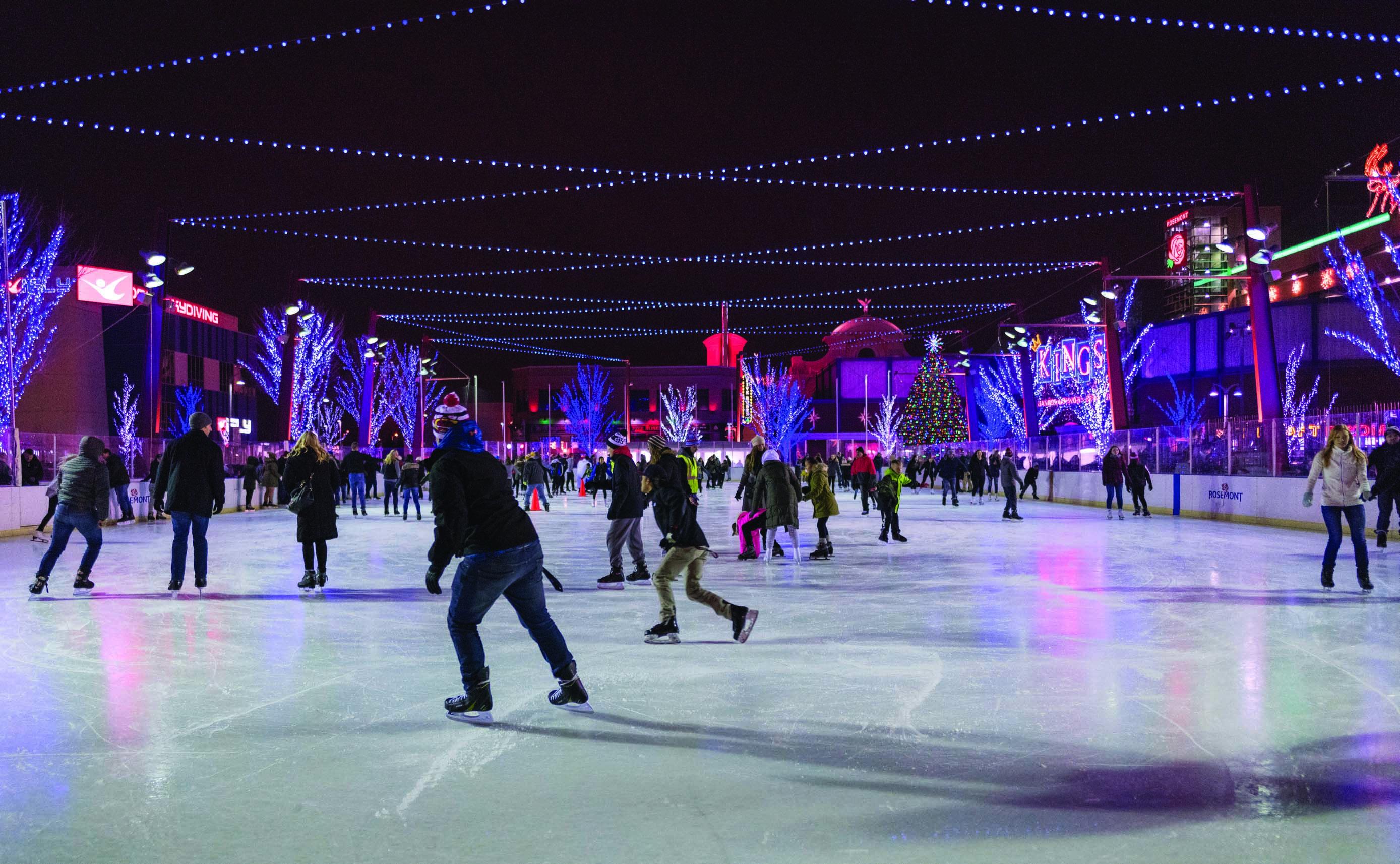 (Courtesy of Village of Rosemont)
10. Stay In
Who says you have to go out to celebrate? Cozy up to the couch and tune into Dick Clark's New Year's Rockin' Eve with Ryan Seacrest or New Year's Eve Live with Anderson Cooper and Andy Cohen to watch the ball drop in Times Square. Looking for a local countdown? Check out ABC 7's Countdown Chicago featuring Janet Davies and Mark Giangreco as co-hosts.
Details: 7 p.m. kickoff for Dick Clark's New Year's Rockin' Eve with Ryan Seacrest and New Year's Eve Live with Anderson Cooper and Andy Cohen; 11:08 p.m. kickoff for Countdown Chicago. 

Events listed above take place on Sunday, Dec. 31 and are subject to change. We recommend double-checking times and locations before you head out the door. Want to share your upcoming events with us for consideration in a future roundup? Send us an email.
---