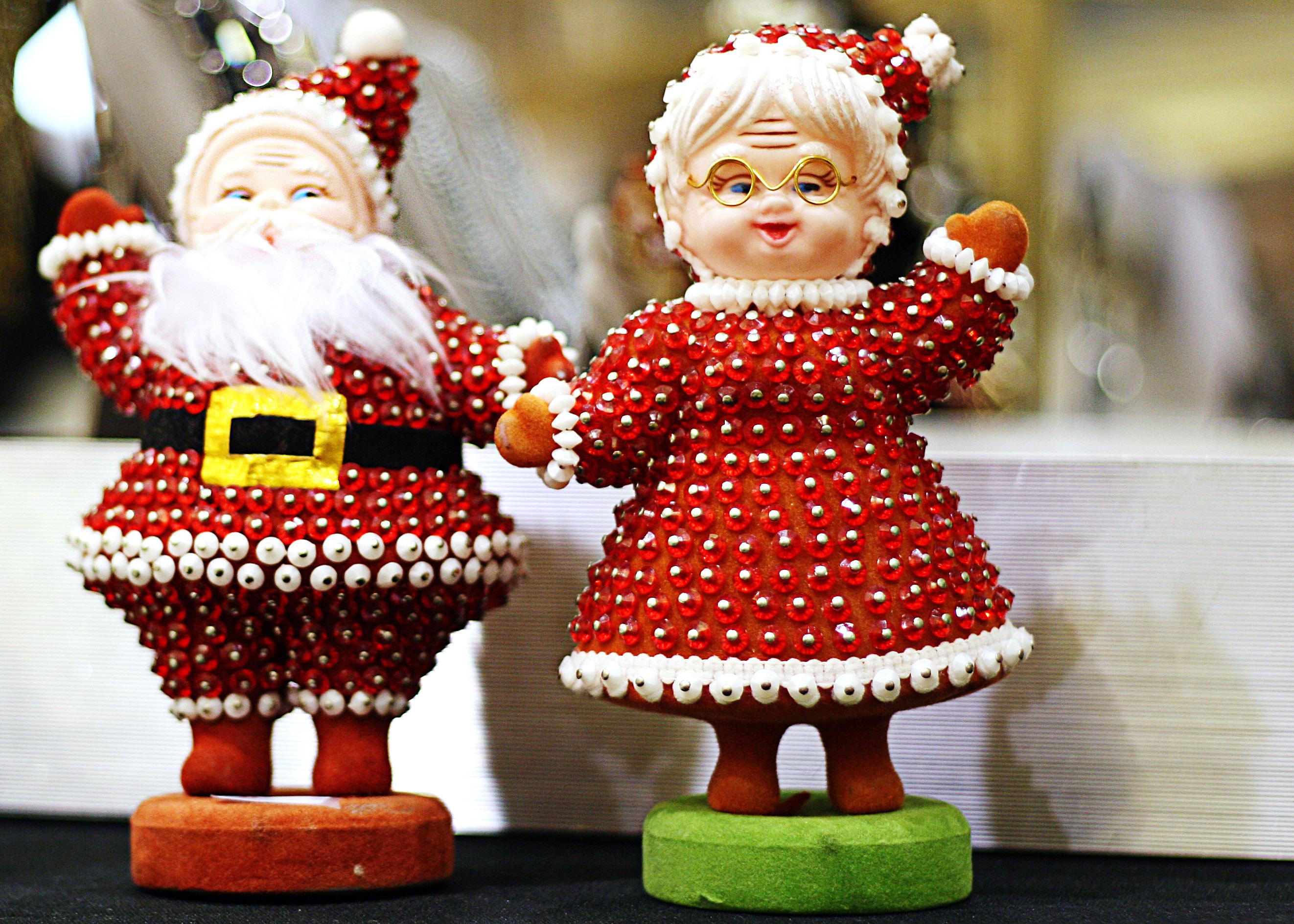 Vintage love at the Randolph Street Holiday Market
1. Scavenge
Holiday cookies? Delightful. Cookie-cutter gifts? Not so much. Browse vintage, antique and modern goods—including fashion, jewelry and housewares—at the Randolph Street Holiday Market. Bonus: Free gift-wrapping is available; food and drinks (including beer and wine) are available for purchase.
Details: 10 a.m.-5 p.m. Saturday-Sunday at Plumbers Hall, 1340 W. Washington Blvd. $8-$10; free for kids under age 12 / MAP

2. Eat, drink, shop
A German-American cultural center opens its doors for its first-ever Weihnachtsmarkt—a Christmas market featuring two dozen area vendors. A food and drink menu includes bratwurst, spaetzle and other German fare, plus German beer, wine and glühwein. Extras: Caroling and visits with Santa, who arrives at 1 p.m. and kicks off a series of 15-minute horse-drawn carriage rides ($8 per person, register online). 
Details: Noon-8 p.m. Saturday at the DANK Haus, 5th floor ballroom, 4740 N. Western Ave. $5 suggested donation / MAP

3. Go there
The 2014 book "I'll Take You There"—the current One Book, One Chicago selection—comes to life when the Chicago Public Library brings the subject, iconic Chicago singer Mavis Staples, and the author, music critic Greg Kot, to the stage for a conversation about "music, Chicago and freedom." The program A Conversation with Greg Kot and Mavis Staples includes a post-discussion book signing. 
Note: Seating is first-come, first-served. General seating begins at 5 p.m.
Details: 6 p.m. Thursday at Cindy Pritzker Auditorium, Harold Washington Library Center, 400 S. State St. Free / MAP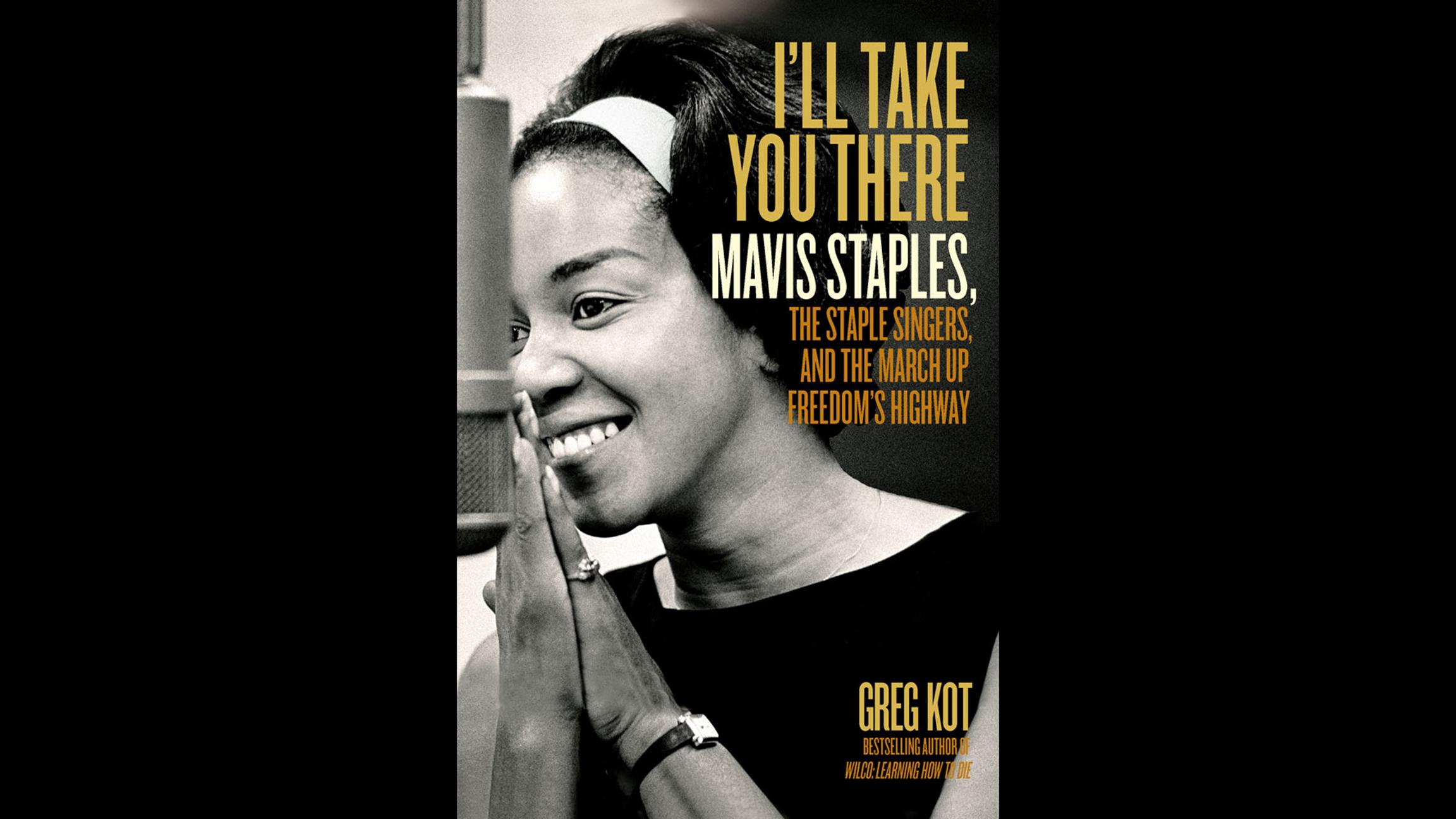 4. Score
Browse housewares, prints, apparel, accessories, jewelry, skin care products, quilts and gourmet foods at the Hyde Park Handmade Bazaar, featuring dozens of neighborhood artists, including Kristena Witherspoon Designs, and food makers on the restaurant's second floor. Downstairs, a brunch menu and bar service is available.
Details: Noon-4 p.m. Sunday at Promontory Restaurant, 5311 S. Lake Park Avenue West. Free / MAP
5. Experience
Chicago-based Japanese drumming ensemble Tsukasa Taiko, led by avant-garde artist Tatsu Aoki, presents "Reduction 5" and "Taiko Legacy 14" this weekend, featuring drummers, local musicians and guest performers from Tokyo. The theatrical music performances highlight traditional dress, classical dance and contemporary movement, ethnic rhythms and more.
Details: 7:30 p.m. Saturday; 2 p.m. Sunday at the Museum of Contemporary Art, 220 E. Chicago Ave. $20; $15 for seniors and kids under age 12 / MAP
6. Revisit
Season your holidays with a hefty dash of camp and a couple few pinches of parody at "Rudolph the Red-Hosed Reindeer." A theatrical tradition in Chicago, the Hell in a Handbags show, which is adjusted each year to reflect the "current social climate," offers a punchy sendup of the classic children's TV special, complete with a cross-dressing reindeer and his gaggle of misfit friends. 
Details: 7:30 p.m. Thursday, Friday, Saturday; 6 p.m. Sunday at Mary's Attic, 5400 N. Clark St. Performances continue through Dec. 30. $25-$30; $40 VIP tickets / MAP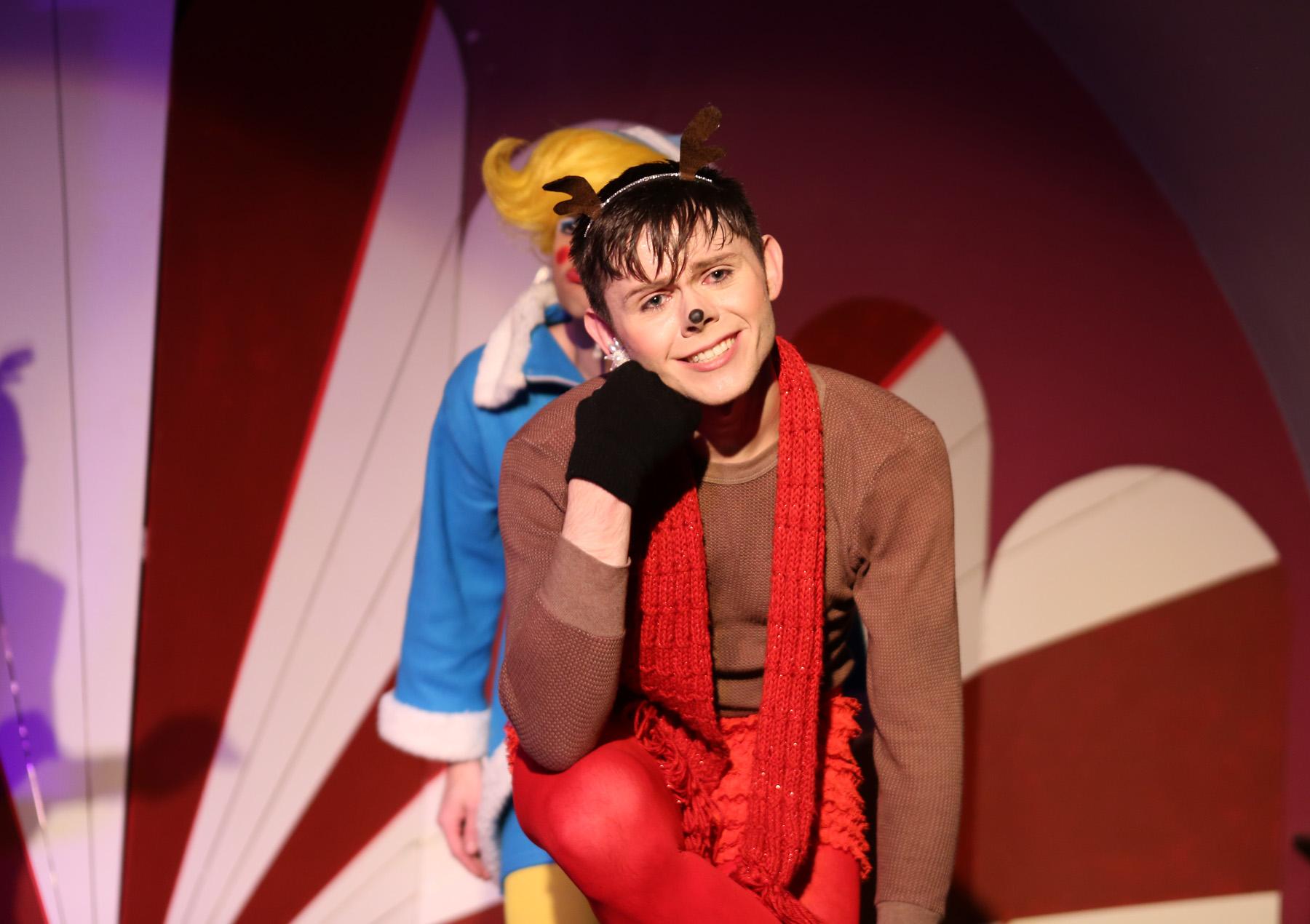 Graham Thomas Heacock and Kristopher Bottrall in Hell in a Handbag Productions' "Rudolph the Red-Hosed Reindeer 2017." (Photo by Rick Aguilar Studios)
7. Hoot
Bid adieu to autumn (winter officially starts Dec. 21—if you subscribe to the astronomical calendar, which puts the season's start on the winter solstice) with an outdoor stroll at one of the city's newest parks. Led by members of the Chicago Ornithological Society, Hunters of the Night at Big Marsh includes a hike to listen for the sounds of nocturnal animals and owls. You can also meet an owl and learn about its hunting habits. The event ends with a campfire and s'mores.
Details: 3:30-6 p.m. Saturday at Big Marsh Park, 11555 S. Stony Island Ave. Free / MAP

8. Get merry
The festive, family friendly concert "Merry, Merry Chicago!" features Broadway vocalist Ashley Brown ("Mary Poppins," "Beauty and the Beast"), the Chicago Children's Choir and members of the Chicago Symphony Orchestra—plus a visit from Santa and holiday music from community ensembles before the show and during intermission. Recommended for ages 5 and up.
Details: 7 p.m. Friday; 3 p.m. Saturday; 1 p.m. and 4:30 p.m. Sunday at the Symphony Center, 220 S. Michigan Ave. $38-$135 / MAP
9. Count
The citizen-science bird project known as the Christmas Bird Count is a tradition going back more than 100 years. It's organized by the Audubon Society and one of the area's first gets under way in the suburbs this weekend. (Counts take place across the U.S. this year between Dec. 14 and Jan. 5.) 
The 69th Lisle Arboretum Christmas Bird Count is open to birders of all skill levels, provided you own a suitable pair of binoculars and your species-identification chops go beyond pigeons and seagulls. To sign up, follow the instructions here—organizers want you to do so no later than Wednesday. If you miss this one, don't fret: There are more on the way. Learn more about the count here.
Details: Sunday in the "count circle," a 15-mile diameter centered at Cass Avenue and 75th Street in Darien. Note: You will be assigned one of six areas inside the count circle when you sign up. Free / MAP
Video: Ornithologist Joel Greenberg talks about the 2016 Christmas Bird Count.
---
10. Time-travel
Holiday classics add a festive note to a restored 19th century mansion. Listen to a cellist (Saturday) and piano (Sunday) while you explore the historic galleries and stunning details of the Driehaus Museum at Sounds of the Season. (Santa visits the museum earlier in the day for Santa Saturday. Get details on that event here.)  
Details: 1-4 p.m. Saturday-Sunday at the Driehaus Museum, 40 E. Erie St. Free with admission: $20; $12.50 for seniors; $10 for kids ages 6-12; free for kids ages 5 and under / MAP

Events listed are subject to change. We recommend double-checking times and locations before you head out the door. Want to share your upcoming events with us for consideration in a future roundup? Send us an email.
---