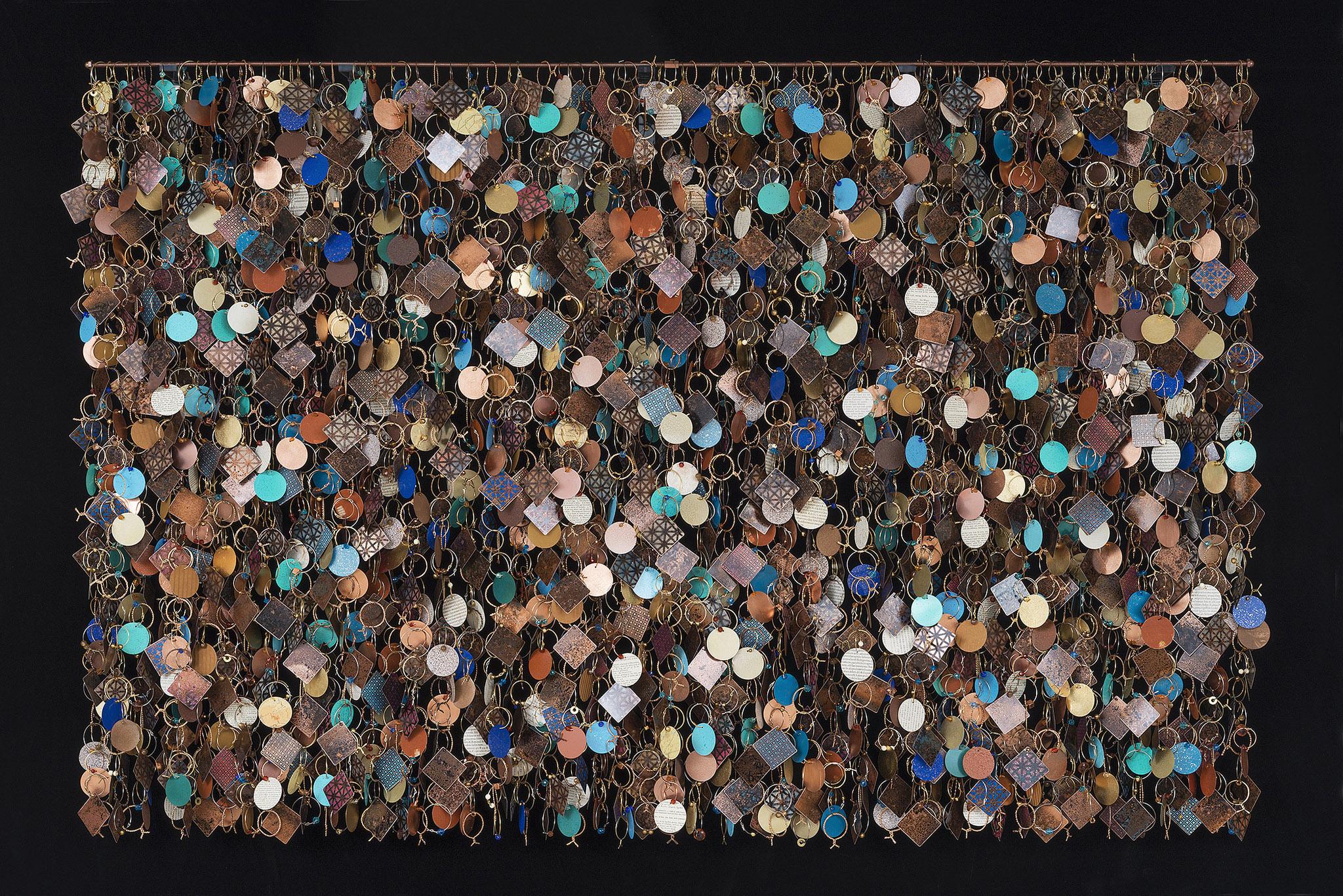 John Garrett, Santa Rita Shimmer, 2017 (Courtesy of Duane Reed Gallery / SOFA Chicago)
1. Stock up
Contemporary art and design from galleries around the globe comes to town for the 24th annual SOFA Chicago. With a focus on three-dimensional artworks (the name SOFA stands for "sculpture objects functional art and design"), the art fair highlights works from nearly 80 galleries—including a handful from Chicago—plus special exhibitions, lectures and demonstrations. On-site cafes sell coffee, spirits and light fare to power your perusal. An opening night preview (5-9 p.m. Thursday; $50-$150) offers a first look at the show and benefits Americans for the Arts.
Details: 11 a.m.-7 p.m. Friday-Saturday; noon-6 p.m. Sunday at Navy Pier Festival Halls A and B, 600 E. Grand Ave. $20-$25; $15 for students and seniors / MAP

2. Swig
Say cheers to American craft beer at the seventh annual BeerHoptacular, which features 150 selections from dozens of breweries, including Chicago outfits 5 Rabbit, Aleman, Begyle, Half Acre, Burnt City and others (see the full list here). Admission includes 20 drink tickets—each ticket is good for a 3-ounce sample, and additional drink tickets can be purchased for 50-cents each. Food trucks will be on site.
Two sessions: Noon-3 p.m. and 6-9 p.m. Saturday at Cinespace Chicago Film Studios, 2621 W. 15th Pl. $49; $59 tickets include early entry; "designated driver" tickets $14-$19 / MAP
3. Light up
It's an annual tradition with some pretty strong roots: Macy's Great Tree Lighting returns to the Walnut Room for its 110th ceremony ushering in the holiday season. With special guest Jordan Smith, "The Voice" Season 9 winner.
Details: Noon Saturday at Macy's State Street, 7th Floor Walnut Room, 111 N. State St. Free / MAP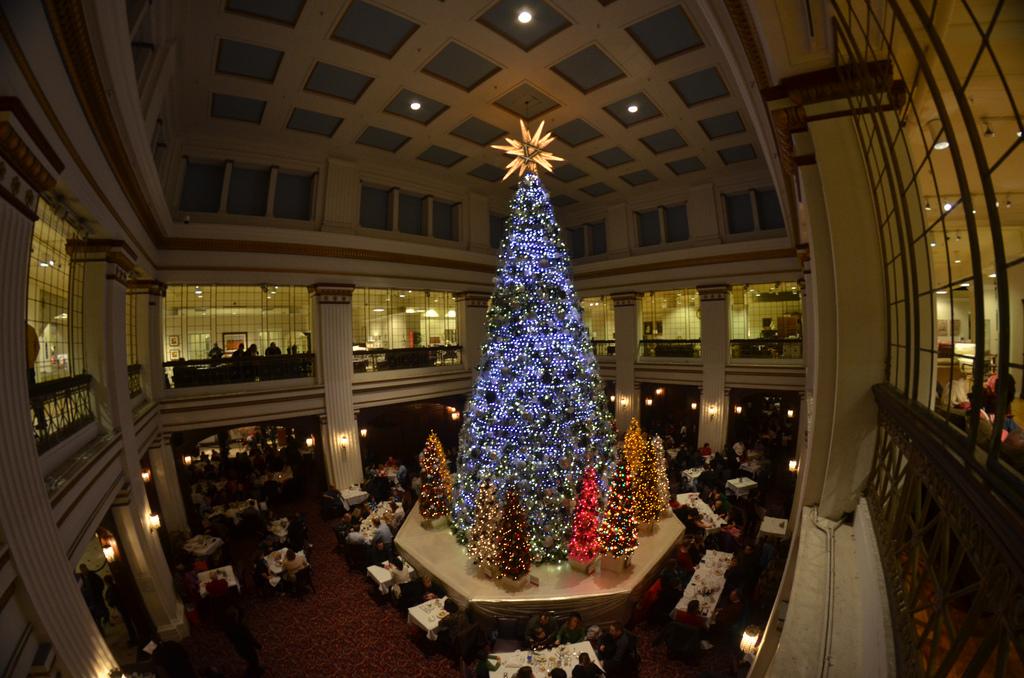 The Walnut Room at Macy's in 2011. (Michael Kappel / Flickr)
4. Slurp
We're not too grown up for the boxed variety introduced by Kraft in 1937, but we appreciate a more gourmet take on mac 'n' cheese every now and again. Try varieties with beer-braised brisket, smoked cheese curds, lobster, pesto, smoked bacon, jalapenos and other outside-the-box ingredients at the fourth annual Mac and Cheese Fest. General admission includes all-you-can-eat samples; drink tickets for beer, wine or spirits; and a chance to vote for your favorite take on the classic.
Details: Sessions start at noon (lunch) and 6 p.m. (dinner) Saturday at UIC Forum, 725 W. Roosevelt Road. $65; $105 VIP tickets available / MAP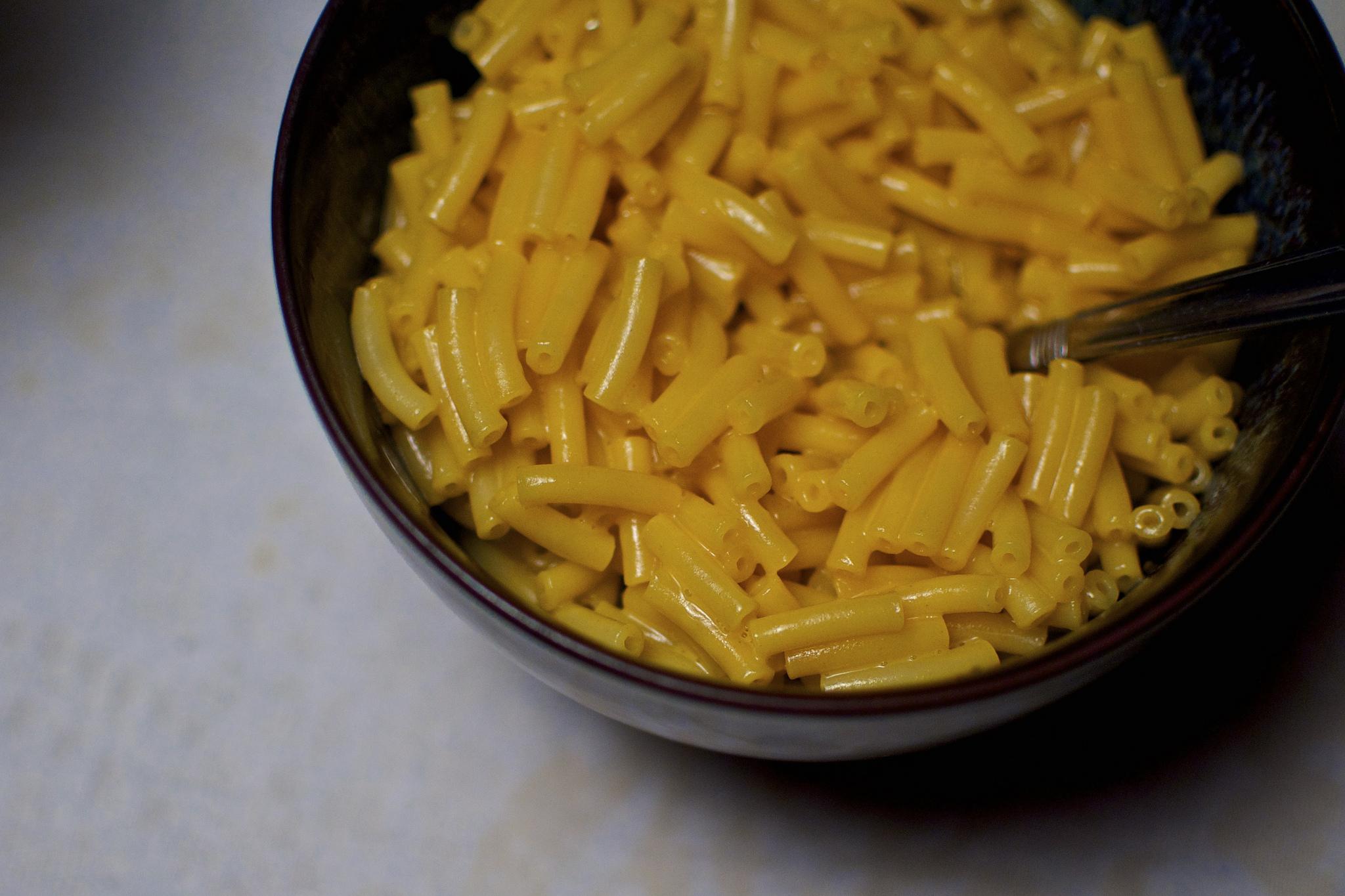 Think outside the box: Mac 'n' cheese options go beyond cheddar this weekend. (Steven Guzzardi / Flickr)
5. Dress up
Check out the new exhibition "Disruptive Perspectives" at the Museum of Contemporary Photography during the new evening series MoCP After Dark. The after-hours event doubles as a release party for author Shantrelle P. Lewis' new book "Dandy Lion: The Black Dandy and Street Style," based on her 2015 exhibition at the museum, and includes a DJ set by Rae Chardonnay, an open bar, small bites and more. Bonus: Don "dandy attire" for a chance to win prizes.
Details: 8 p.m. Friday at the Museum of Contemporary Photography, 600 S. Michigan Ave. $20-$25; $15 for students / MAP

6. Cheer
Will arm-wrestling champ WinaFight Sanderson retain her title? Or will she get crushed by Dr. Beverly Crush-her or Lady MacFist? It's anyone's guess at the Chicago League of Lady Arm Wrestlers' (CLLAW) upcoming match "CLLAW XXVIII: FALL of Patriarchy." Watch as a lineup of dangerous dames wrestles their way through the night for a shot at the bedazzled CLLAW gloves. Expect over-the-top costumes, commentary and all manner of antics—including a chance to bet on your favorite wrestler (or attempt to bribe a ref) using CLLAWBUX, the "official currency" of CLLAW. Cash bar. Partial proceeds benefit Chicago Women's Health Center and Sideshow Theatre Company.
Details: 9 p.m. Friday at Logan Square Auditorium, 2539 N. Kedzie Ave. $15-$20 / MAP
7. Foam
Get a taste of local, regional and national craft brews from more than 60 makers at the second annual Bolingbrook Brew Fest, including Revolution, Two Brothers, Solemn Oath, Brooklyn Brewery, Bell's and Surly. Food vendors, games and live music from local bands Within Four Days and Vaudevileins rounds it out.
Details: Noon-4 p.m. Saturday at McQ's Bar & Grill, 730 N. Bolingbrook Drive, Bolingbrook. $30-$45; $50-$60 VIP includes early entry; $20 "designated driver" tickets available / MAP
8. Dive in
Electric eels, giant frogs, piranhas, sea lions and other sea creatures swim, slither and hop into town for the fifth annual Aquatic Experience. Billed as a "must see for any aquarist," the show features salt and freshwater exhibits and displays of fish from around the world, plus educational programs, retailers, organizations, clubs, equipment experts and more. Don't miss the 30-minute show "Sea Lion Splash."
Details: 11 a.m.-6 p.m. Friday; 10 a.m.-6 p.m. Saturday; 10 a.m.-4 p.m. Sunday at Schaumburg Convention Center, 1551 N. Thoreau Drive, Schaumburg. $12; $10 for seniors; $6 for kids ages 6-12; $35 daily pass includes show floor and most seminars / MAP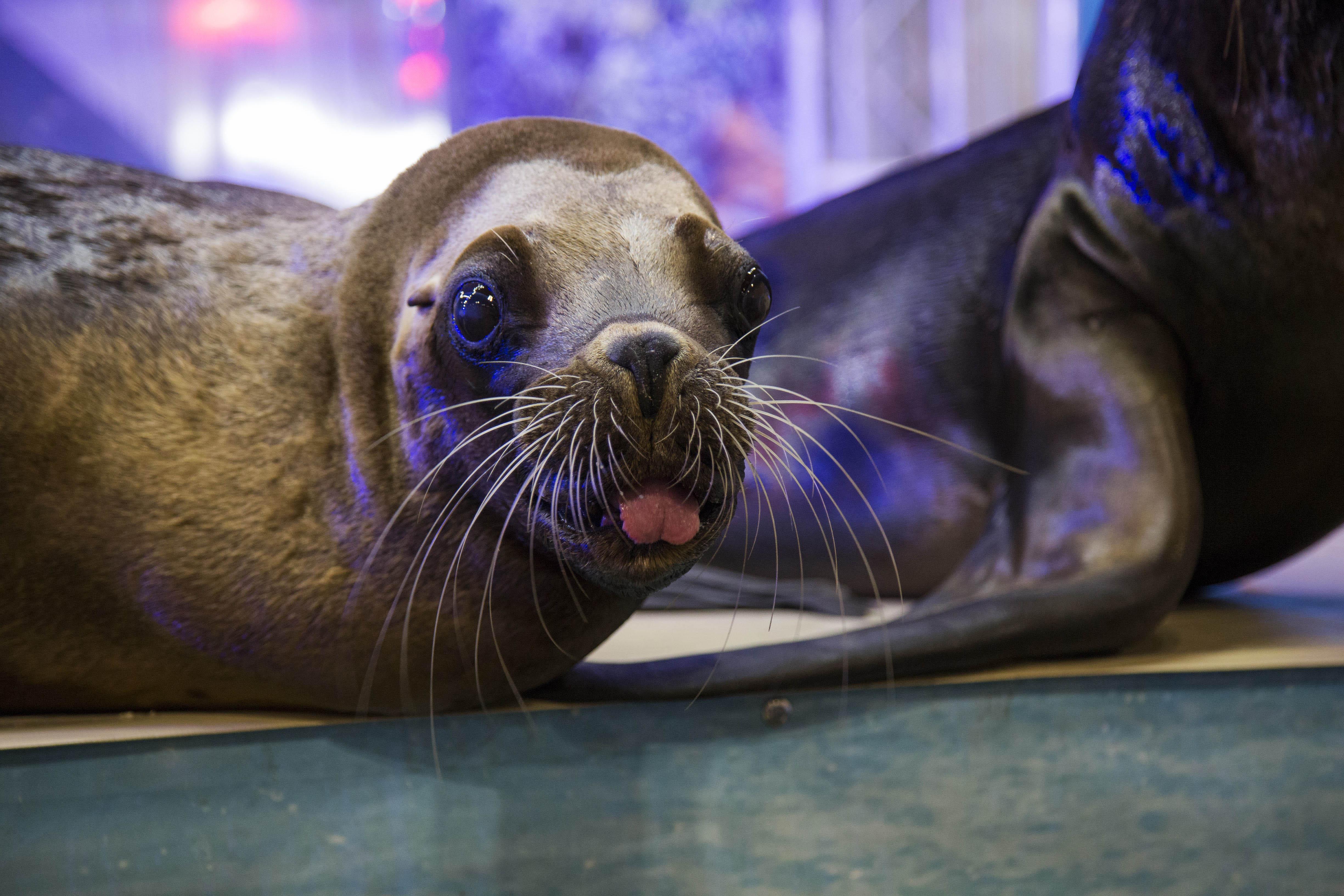 "Sea Lion Splash" at Aquatic Experience, Chicago 2016. (Dan Woudenberg / LuCorp Marketing for the World Pet Association)
9. Prepare for battle
Physical feats by aerialists, acrobats and motorcycle riders team up with special effects for an original adventure story featuring Marvel superheroes and villains in "Marvel Universe Live! Age of Heroes." Watch as Spider-Man, the Avengers and the Guardians of the Galaxy join forces with Doctor Strange to defeat Loki in his quest to rule the universe. All ages. Show may include strobe lights.
Details: 7 p.m. Thursday-Friday; 11 a.m., 3 p.m., 7 p.m. Saturday-Sunday at Allstate Arena, 6920 N. Mannheim Road, Rosemont. Tickets start at $20 / MAP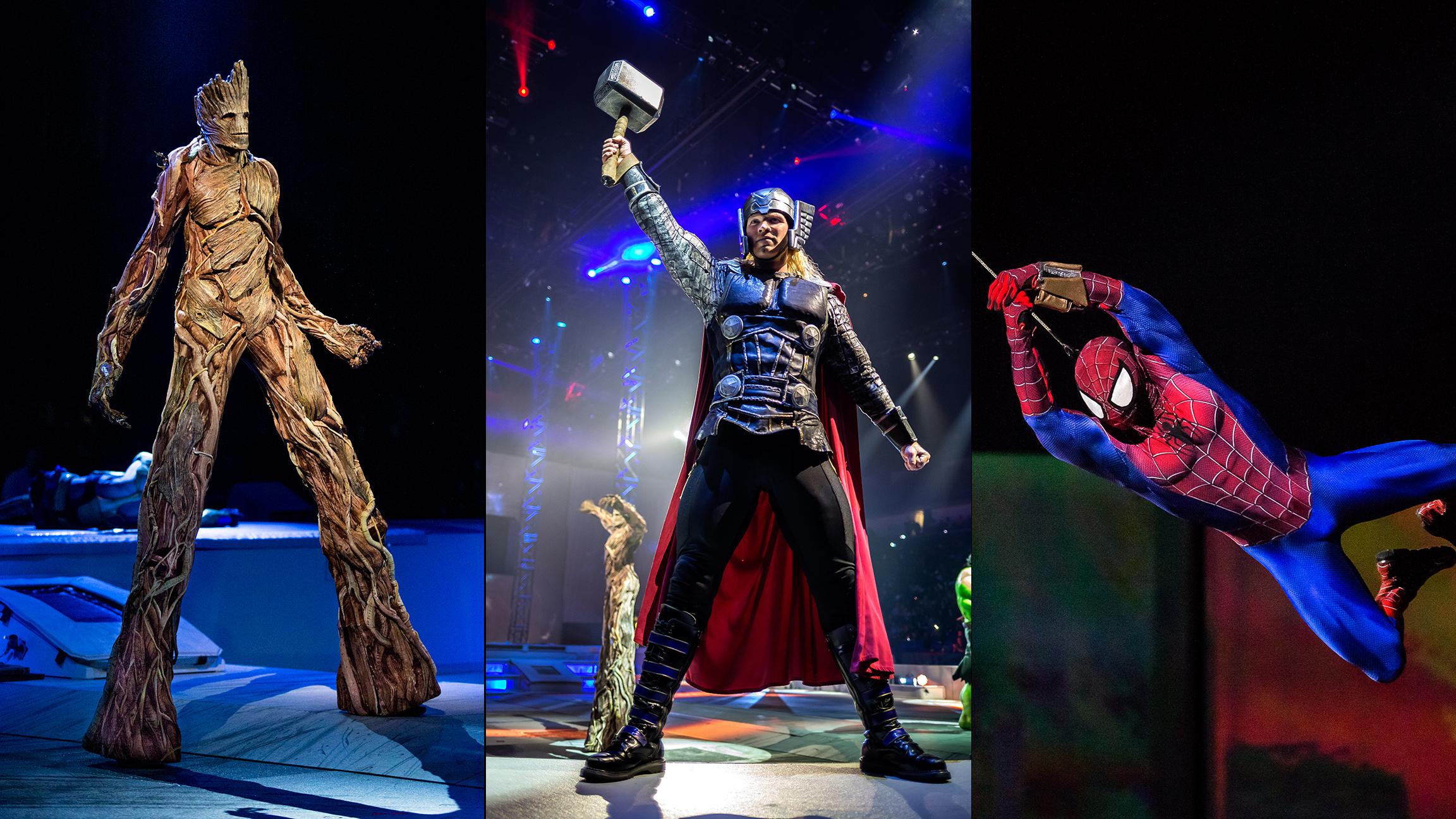 10. Flex
The origins of bodybuilding date back to the late 19th century, when flexing pioneer Eugen Sandow (see video below) entertained audiences with his "muscle display performances." He is also credited with organizing the first bodybuilding contest in 1901. This weekend, watch as the oiled and coiffed male and female descendants of the sport compete in various categories at the Midwest Gladiator 2017. 
Details: 10 a.m. and 5 p.m. Saturday at the Copernicus Center, 5216 W. Lawrence Ave. $25-$50 / MAP

Events listed are subject to change. We recommend double-checking times and locations before you head out the door. Want to share your upcoming events with us for consideration in a future roundup? Send us an email.
---