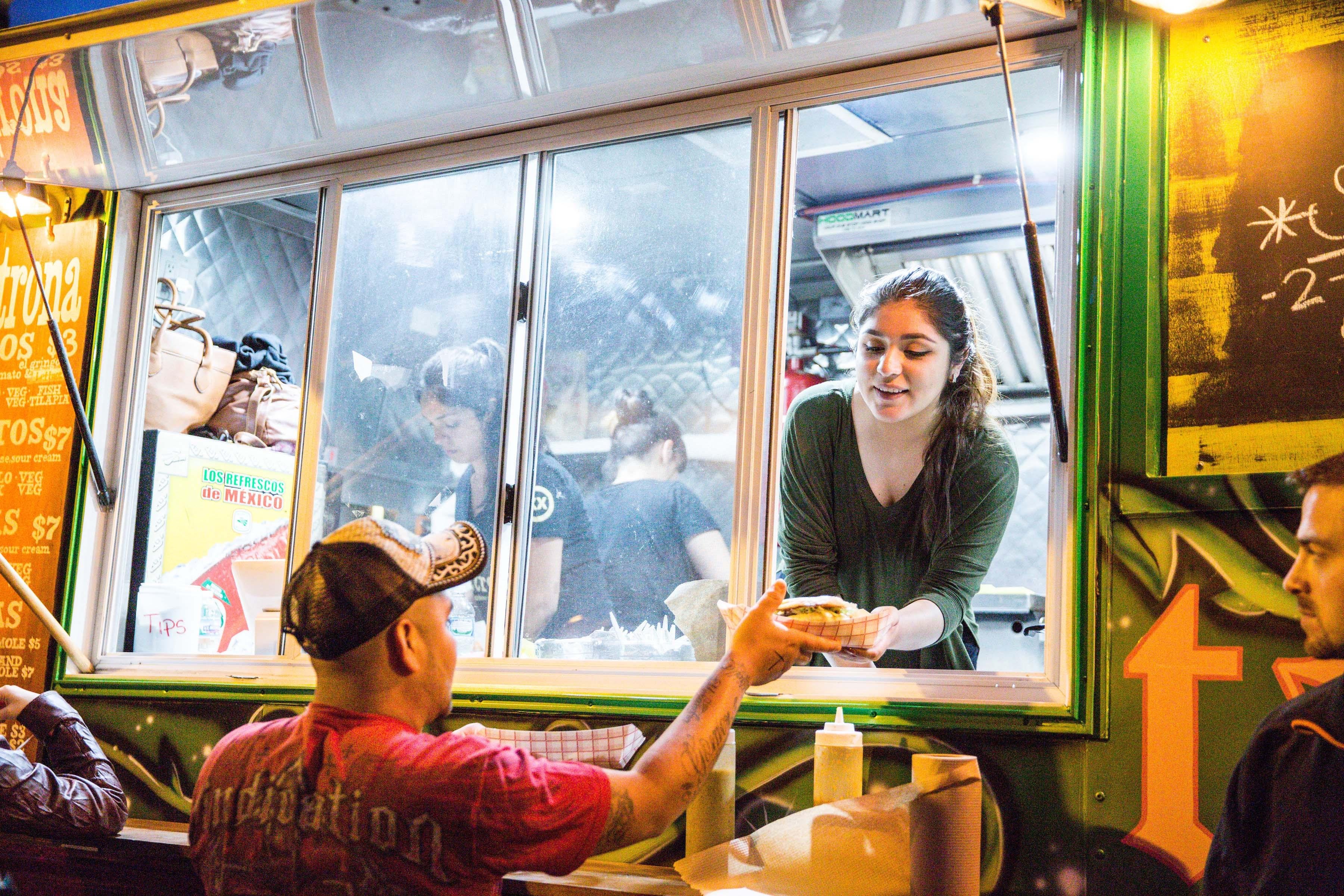 Stock up on snacks at the West Town Food Truck Social.
1. Double up
Two distinct events come together in one neighborhood for the second year in a row. The West Town Art Walk and Food Truck Social join forces this weekend to fuel your fun. The Art Walk—returning for the 7th year—features visual art, music and fashion and more at 35-plus shops, bars and other businesses along Chicago Avenue. The Food Truck Social features more than 15 dining and drinking options along Noble Street. A special sampler ticket ($20) includes six samples from participating trucks.
West Town Art Walk: 5-8 p.m. Friday; noon-8 p.m. Saturday along Chicago Avenue from Milwaukee to Western avenues. Free. / MAP
Food Truck Social: 4-10 p.m. Friday; 11 a.m.-10 p.m. Saturday along Noble Street from Chicago Avenue to Chestnut Street. No admission. Prices vary. / MAP

2. Dive in
They call themselves the "champions of VHS." Joe Pickett and Nick Prueher have been digging for treasure at garage sales, thrift stores and other videotape graveyards since 1991. From their finds comes the Found Footage Festival, a curated showcase of the weird and wonderful world of videotape. The eighth volume of the touring 90-minute show includes local news bloopers and highlights from the video collection of David Letterman (Prueher is a former "Late Show with David Letterman" researcher), plus live commentary while the reels roll.
Details: 7 p.m. and 9:30 p.m. Friday at the Music Box Theatre, 3733 N. Southport Ave. $15. / MAP
3. Keep moving
A brisk pace will serve you well for a nighttime run with a twist (and a few turns). The sixth annual Rosehill Cemetery Crypt 5K run and walk at the historic site—the largest cemetery in Chicago—includes a post-race party at nearby Fireside Restaurant (5739 N. Ravenswood Ave.) with an optional $12 meal package for those who register in advance. Partial proceeds benefit the Chicago chapter of the American Diabetes Association.
Details: 7 p.m. Saturday at Rosehill Cemetery, 5800 N. Ravenswood Ave. $34-$43. / MAP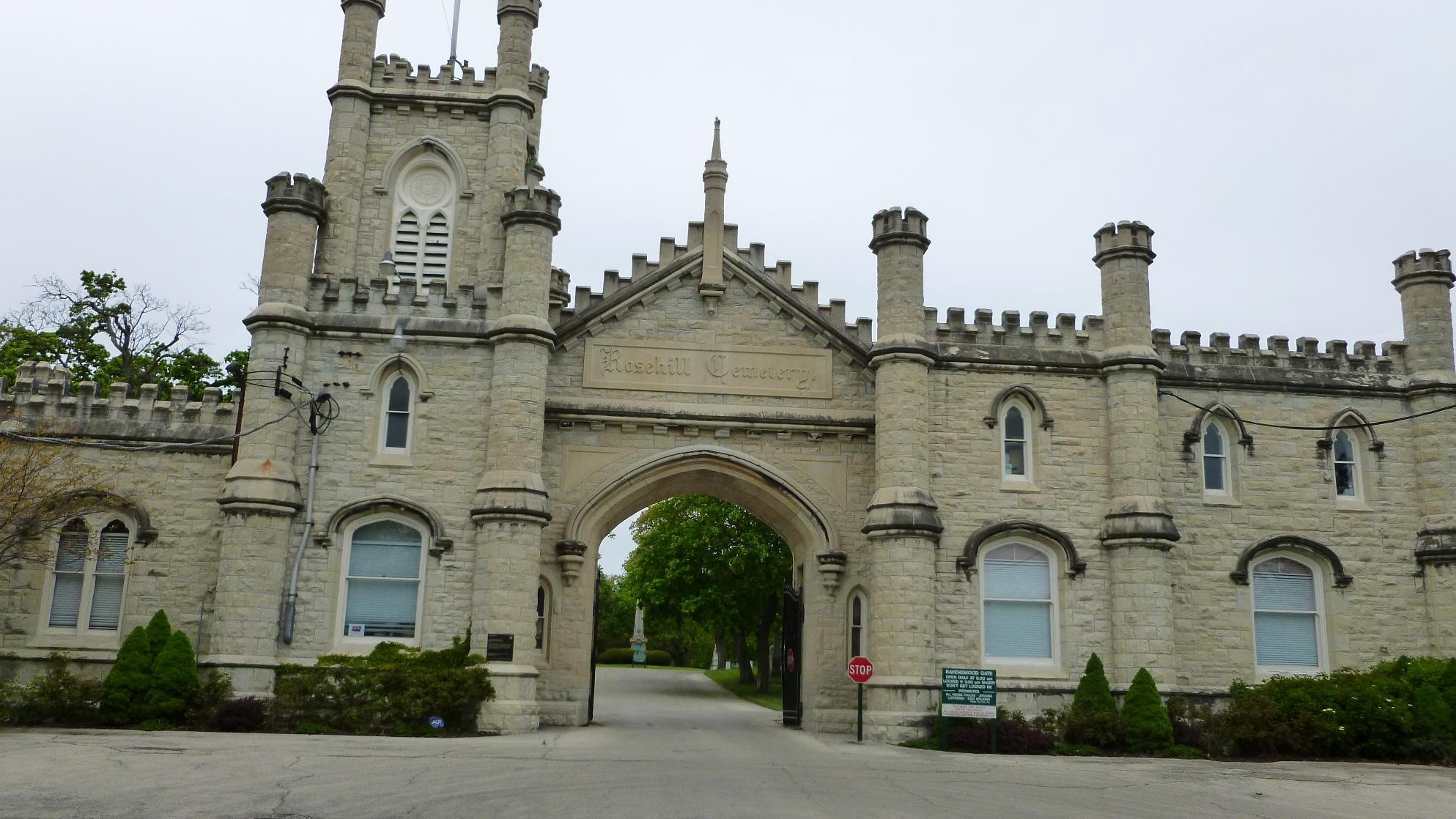 (Courtesy of Special Events Management)
4. Experience
A 12-hour party marks the five-year anniversary—and the start of a yearlong celebration—of a South Side arts center. The Logan Five Year Bash features exhibitions, live music, discussions, film screenings, workshops, comedy, spoken word and other events that celebrate the work of University of Chicago students, faculty, scholars, staff and others. Highlights include a rooftop cocktail party (4-11 p.m., cash bar), a courtyard barbecue (5-7:20 p.m.) and architecture tours of the building designed by Tod Williams and Billie Tsien, the husband-and-wife architecture firm behind the Obama Presidential Center (3, 4 and 5 p.m.).
Details: 11:30 a.m.-11:30 p.m. Saturday at the Reva and David Logan Center for the Arts, 915 E. 60th St. Most events are free. Registration recommended. / MAP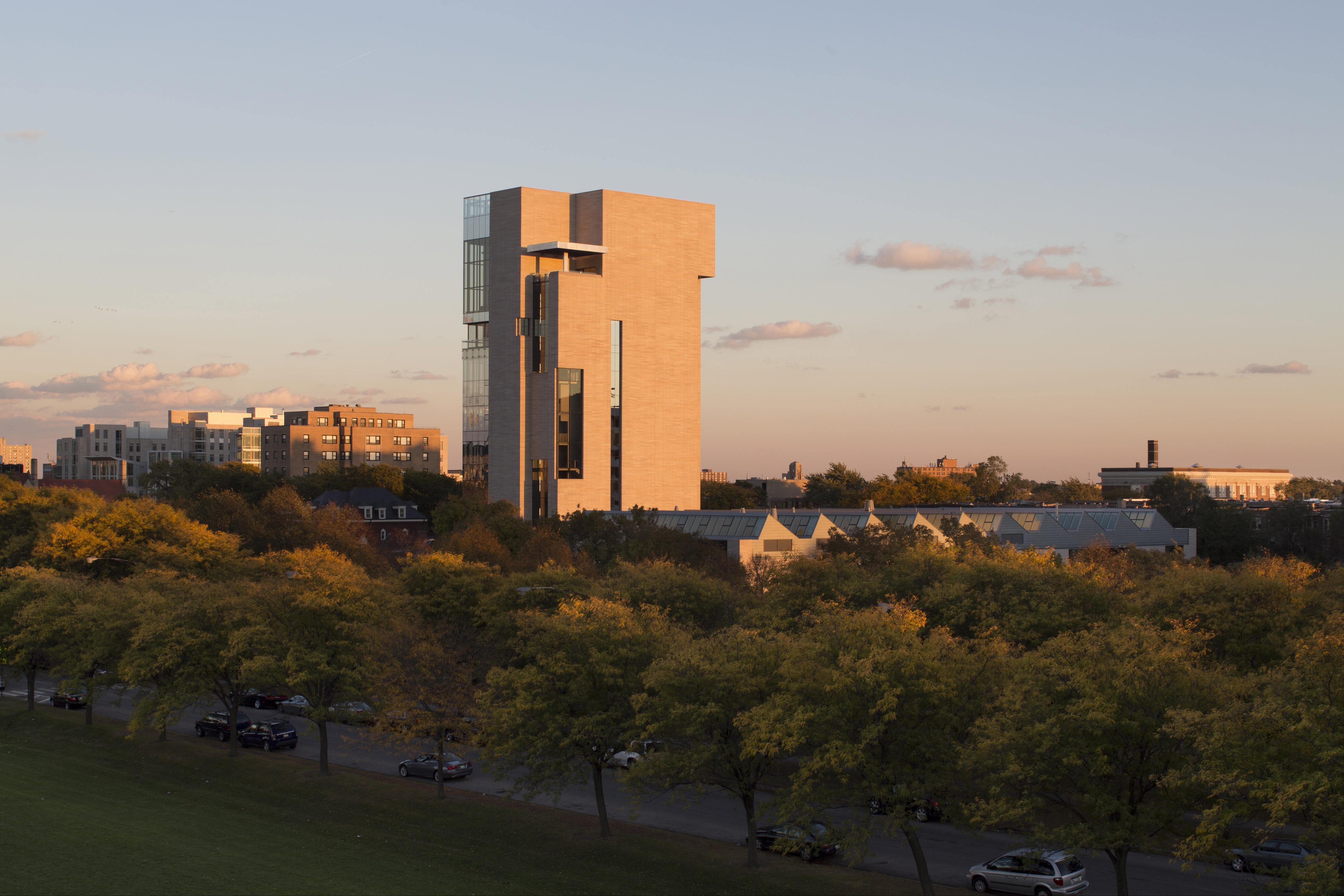 The Reva and David Logan Center for the Arts (Courtesy of University of Chicago)
5. Roast
Celebrate the season with a cult classic at Campfire Horrors, the Park District's annual autumn outing that kicks off Friday with a screening of Hitchcock's 1963 thriller "The Birds." As the name suggests, the night includes a crackling campfire and complimentary marshmallows. BYO blanket and chairs. In the event of rain, the screening will be moved indoors.
Details: 6 p.m. (campfire starts); 7 p.m. (film) Friday at Northerly Island Park, 1521 S. Linn White Drive. Free. / MAP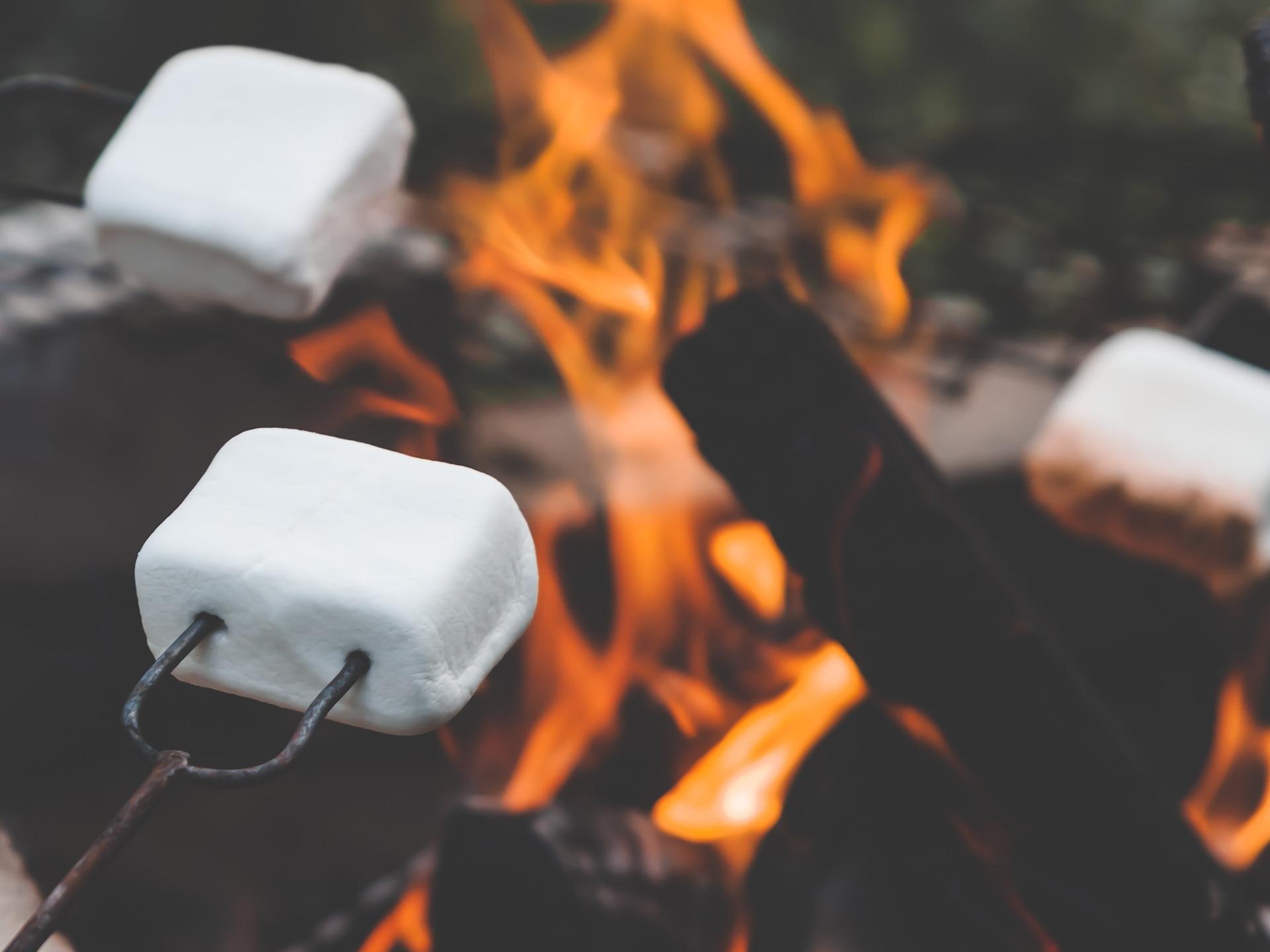 6. Cheer
The Chicago Marathon: It's one of those things you have to see to believe—or lace up for to fully understand. Whether you're cheering on friends and family or just want to soak up the excitement of one of the city's largest events, in which thousands of runners from around the world make their way through 29 neighborhoods along a 26.2-mile course, move your feet to Grant Park for a piece of the action. A post-race party runs from 9:30 a.m.-4 p.m.
Details: Race waves begin between 7:20-8:35 a.m. Sunday at Columbus Drive and Monroe Street in Grant Park. Spectators can watch the start along Grand Avenue between Columbus Drive and State Street. For complete spectator information, download the spectator guide. Free. / MAP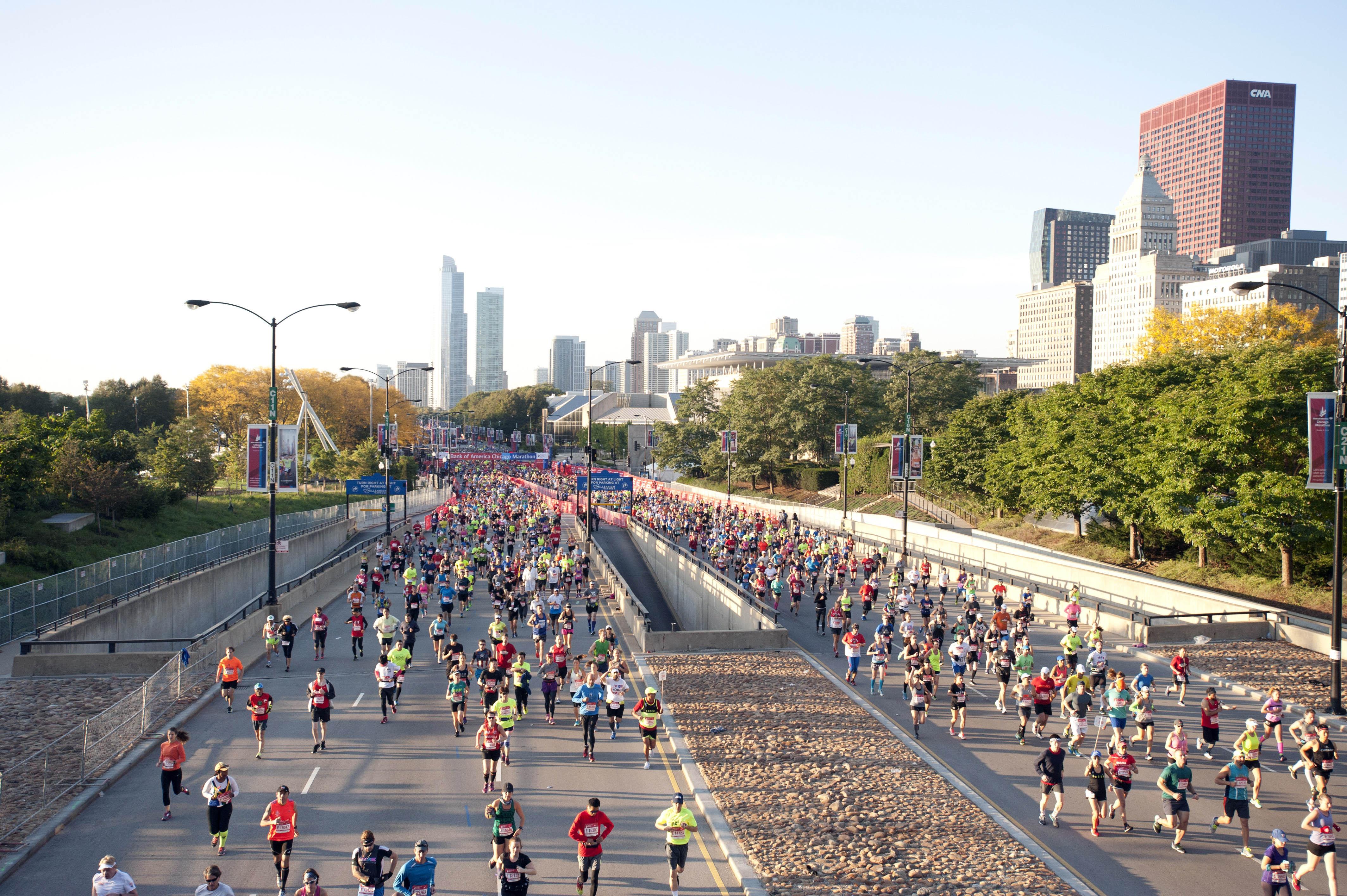 2016 Bank of America Chicago Marathon (Credit: Bank of America Chicago Marathon)
7. Explore
Browse paintings, jewelry, photography and other works as more than 60 businesses and organizations showcase the work of 200 artists and artisans at the fourth annual Beverly Art Walk. Studio tours, live music, kids activities, a craft fair, and food and drink vendors round it out. Tired of walking? Free trolleys roam the route. Get the full program—including participating locations—here.
Details: Noon-7 p.m. Saturday at various locations in Beverly and Morgan Park, roughly between 95th and 111th streets and Western Avenue and Wood Street. Free. / MAP

8. Stroll, sip, repeat
A Thursday-night wine stroll is the perfect way to kick off your weekend (and a pretty good reason to take Friday off). The third annual Lincoln Park Uncorked offers red and white samples with bites from local restaurants, including Geja's Café, Mon Ami Gabi and White Oak Tavern. Among the wine stroll stops: Bodega Ramos, Victory Gardens Biograph Theater and Delilah's.
Details: 6-9 p.m. Thursday. Check in at Burnt City Brewing, 2747 N. Lincoln Ave. $40-$50. / MAP
9. Sit back
Chicago takes the spotlight at the South Side Film Festival. The three-day showcase of South Side classics old and new opens Friday with a special screening of "Love Jones" ($40) with food and drinks, live jazz and a red carpet entry. The weekend fest also includes screenings of classic "Cooley High" and the documentary "The Interrupters." Get the full screening schedule here.
Details: Friday through Sunday at Studio Movie Grill, 210 W. 87th St. Screening times vary. $16 per film, except for opening night. / MAP
10. Absorb
You may be a craft beer master or a vino virtuoso, but what do you know about cognac? An opulent museum lifts the veil at A Toast to the Gilded Age: Crafting Cognac. In addition to learning about the history of cognac and the complex process of distilling the spirit, tickets include cocktails from local mixologists Jeff Donahue and Wade McElroy, plus treats from the French Pastry School.
Details: 6-8 p.m. Friday (sold out) and Saturday at the Driehaus Museum, 40 E. Erie St. $65-$75. / MAP

Events listed are subject to change. We recommend double-checking times and locations before you head out the door. Want to share your upcoming events with us for consideration in a future roundup? Send us an email.
---