The walls of a South Side armory tell the history of warriors throughout the ages. Geoffrey Baer shares that story and explains why Chicago's schoolchildren have a Board of Education architect to thank when they take a bathroom break.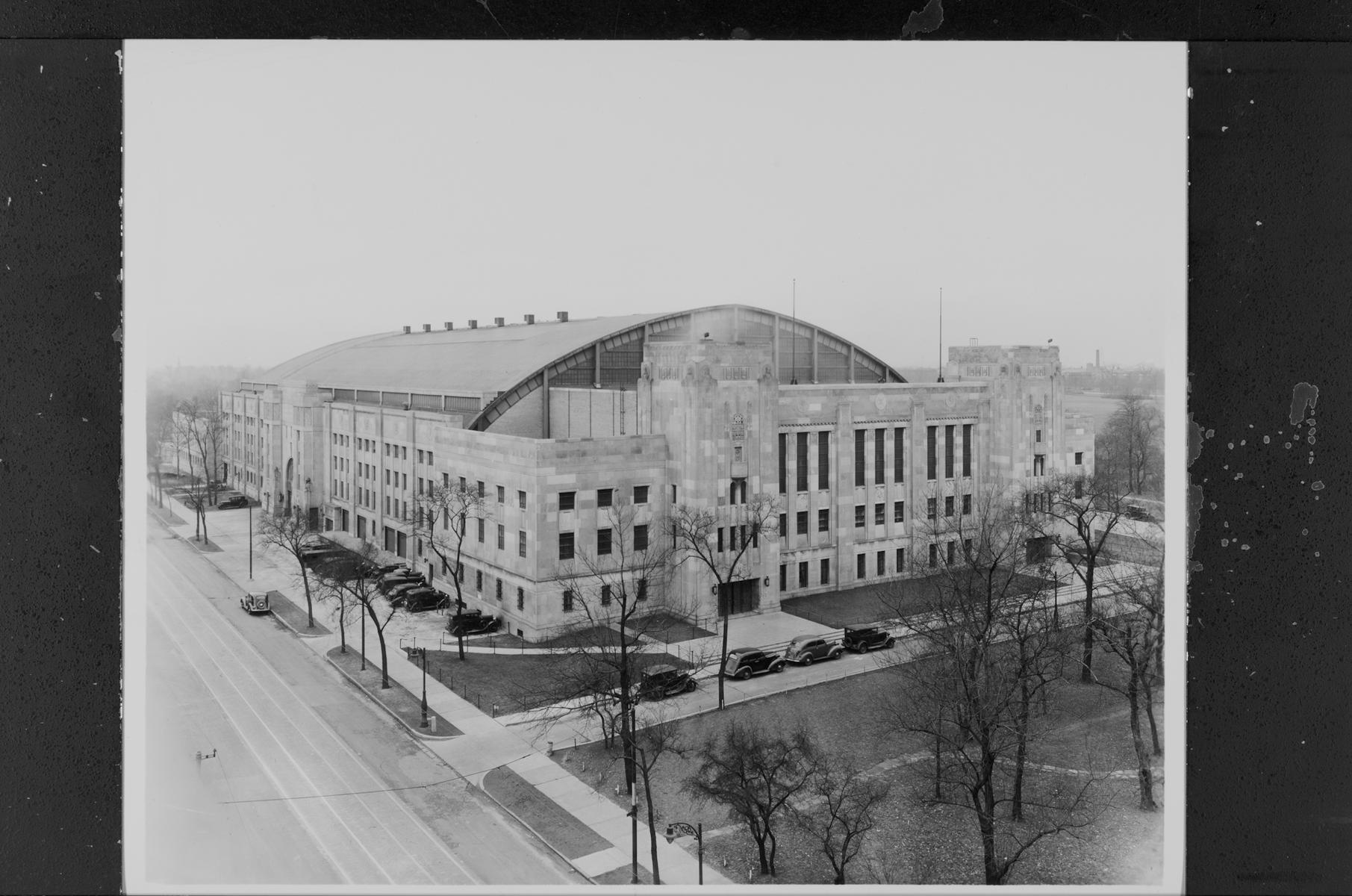 The Army National Guard has an armory that occupies park district land at 5200 S. Cottage Grove. I've worked inside the building and know some history but never hear about General Jones Armory outside the military. What are some historic facts about this armory?
– Damien Robinson, Country Club Hills
The General Jones Armory is a hulking art deco building on the northeast corner of Washington Park, on Cottage Grove and 52nd Street. Armories are where military units meet, train and hold events. The armory was built in 1931 to house the 124th Field Artillery.
Today, it's home to the 1st Battalion 178th Infantry Regiment and the 2nd Battalion 122nd Field Artillery Regiment. Both battalions have Army lineage stretching back more than 100 years.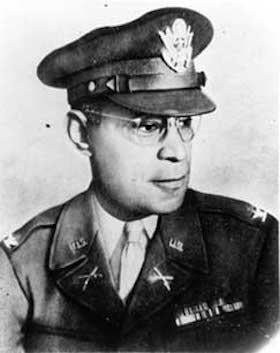 General Richard Lee Jones It was originally known as the Washington Park Armory. The name was changed in 1970 to honor military hero General Richard Lee Jones. We'll talk about him in a minute.
The General Jones Armory was designed by Perkins, Chatten and Hammond – yes, this is the same Dwight Perkins who designed all those schools. By this time Perkins had been fired for insubordination because, according to some sources, he refused to steer business to the cronies of what he saw as a corrupt school board.
The façade of the armory features numerous limestone figures created by sculptor Fred Torrey that illustrate the history of the fighting man, including Native American and Egyptian warriors, a machine-gunning WWI-era "Doughboy Warrior," and an armor-clad knight. Other images include Fort Dearborn, to indicate its Chicago heritage, and the Latin expression "Facta non Verba," which translates to "deeds, not words."
It's not just military deeds that occur at the armory. According to National Guard historians, the Chicago Cardinals football team once practiced there, and it was also used for sporting events like polo, boxing, midget car racing and rodeos.
In the 1940s, the group behind the effort to produce the world's first nuclear weapons, known as the Manhattan Project, used the armory for uranium processing and radioactive material storage. There were even unsubstantiated rumors that there are tunnels leading to the University of Chicago from the armory. 
More recently, it's been used as a set for movies like "The Untouchables," "Contagion," "Road to Perdition" and "Chiraq."
General Richard Jones served in both World Wars as a member of the Army's Fighting 8th Infantry, which back then was an all-black unit. Under General Jones' leadership, the regiment earned numerous awards for distinguished service. Jones himself was awarded the French Croix de Guerre and a Legion of Merit medal for his exceptional military service.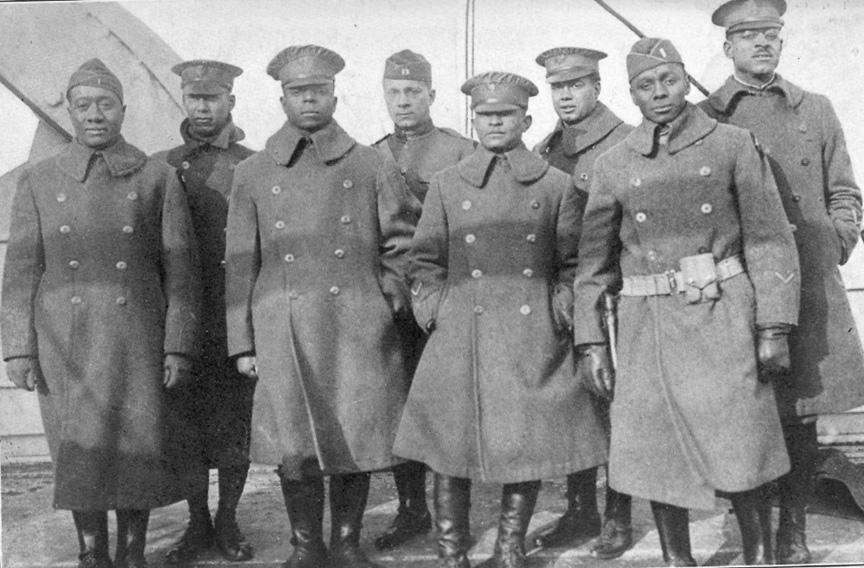 Between the wars, he managed the Chicago Defender and later the Chicago Bee, both historically black newspapers.
In 1954, he was appointed U.S. Ambassador to Liberia, which is of course a country that was founded by free African-Americans.
Jones passed away in 1975 at age 81.

Each year I go to a market at Dixon elementary on the South Side of Chicago. The architecture of the school caught my eye. Do you have any details on the history of the building?
– Michelle Strong, Washington Park
Arthur Dixon Elementary in the South Side Chatham neighborhood was built in 1929. It was designed by the Board of Education head architect at the time, Paul Gerhardt.
For many years, the Board of Education struggled with school overcrowding as the city's population exploded starting in the late 19th century. Thus the board hired a staff of architects to create plans for new schools as neighborhoods swelled with immigrant families. Dixon was one such school – Chatham's 1920s population boom necessitated its construction.
Its design is not all that uncommon for the time. The vertical lines of the popular art deco style of the '20s reminded architects of the vertical lines of gothic cathedrals from the Middle Ages, so many buildings of this period, especially institutional ones like this, were sort of a mashup of the two styles.
We thought that this was a good chance to take a look at some other historically and architecturally significant schools around Chicago – but since there are many other examples, we recommend a visit to the wonderful site where we found much of this information called Chicago Historic Schools.
In the Armour Square neighborhood, James Ward Elementary School is the oldest public school building still in use. It was one of six schools built in 1874 and 1875 as the city was rebuilding from the Great Fire.
Henry Demarest Lloyd School in the Hermosa neighborhood is significant because it is not unique. When Board of Education architect Dwight Perkins took over in 1905, he began the practice of using one set of plans for several different buildings to speed up the school building process. They were called "key types." Lloyd School was one of these key types and so it has a few siblings around town, including Hayt, Budlong, Oglesby and Warren Schools.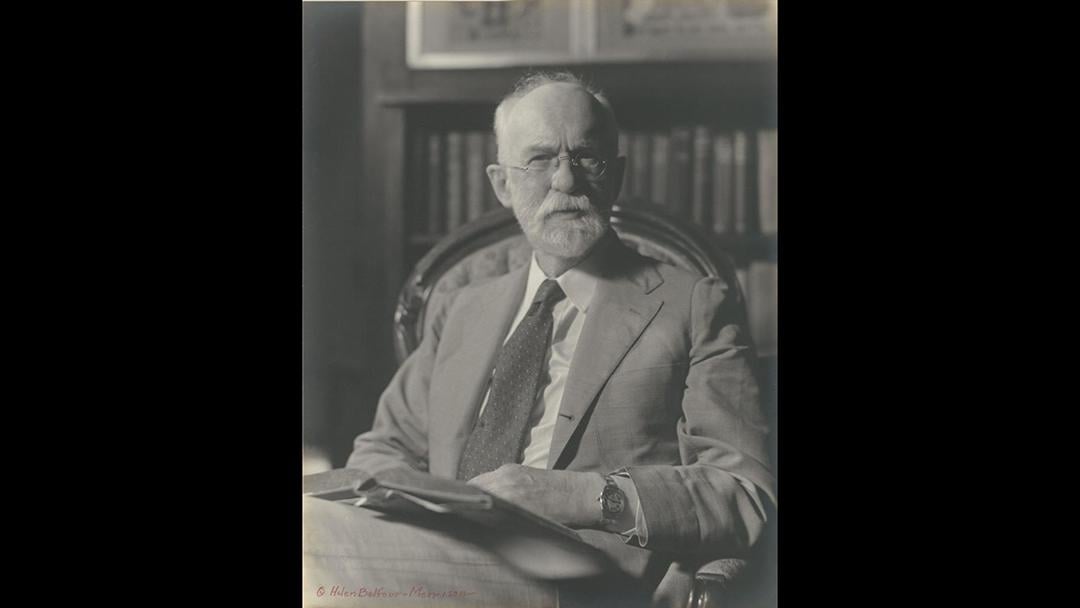 Dwight Perkins
Another Dwight Perkins school, the 1908 Lyman Trumbull School, looms over Foster and Ashland. If you squint your eyes you can see a little prairie style modernism with those horizontal bands and bold geometric forms that make up the overall composition. Chicago schoolkids probably don't know that they owe a big debt of gratitude to Perkins, because he was the first CPS architect to install bathrooms on every story. Prior to that, school bathrooms were either outhouses or only in the basements.
In fact, Perkins was a pretty important Chicago architect overall. His most famous Chicago school is Schurz High School, a stunning prairie style building that also has a South Side sibling, Bowen High School. His famous Café Brauer at Lincoln Park Zoo is a fantastic prairie/arts and crafts gem. Perkins also was one of the visionaries who set aside the forest preserves around Chicago. And his son Lawrence Perkins followed in his father's footsteps: He designed Crow Island School in Winnetka, a breakthrough design in the progressive education movement and considered one of the most important buildings in the U.S. by the AIA.
Theodore Herzl School in North Lawndale is another good example of a school that was built for its neighborhood needs. The neighborhood boomed between 1910 and 1920 when the Sears Roebuck mail order facility and other nearby factories drew immigrant workers in droves. Herzl was the largest of six schools built in 1915.
Another 1915 school, the Helen Peirce School of International Studies in Edgewater was named for a woman who helped fully funded kindergarten become standard in Chicago. Famed landscape architect Jens Jensen was commissioned to design a playground for Peirce. The plan included naturalistic plantings, meadows, and a circular stone bench he called a council ring. That playground was demolished in 1930s.
Note: This episode of Ask Geoffrey originally aired on Feb. 22.

More Ask Geoffrey: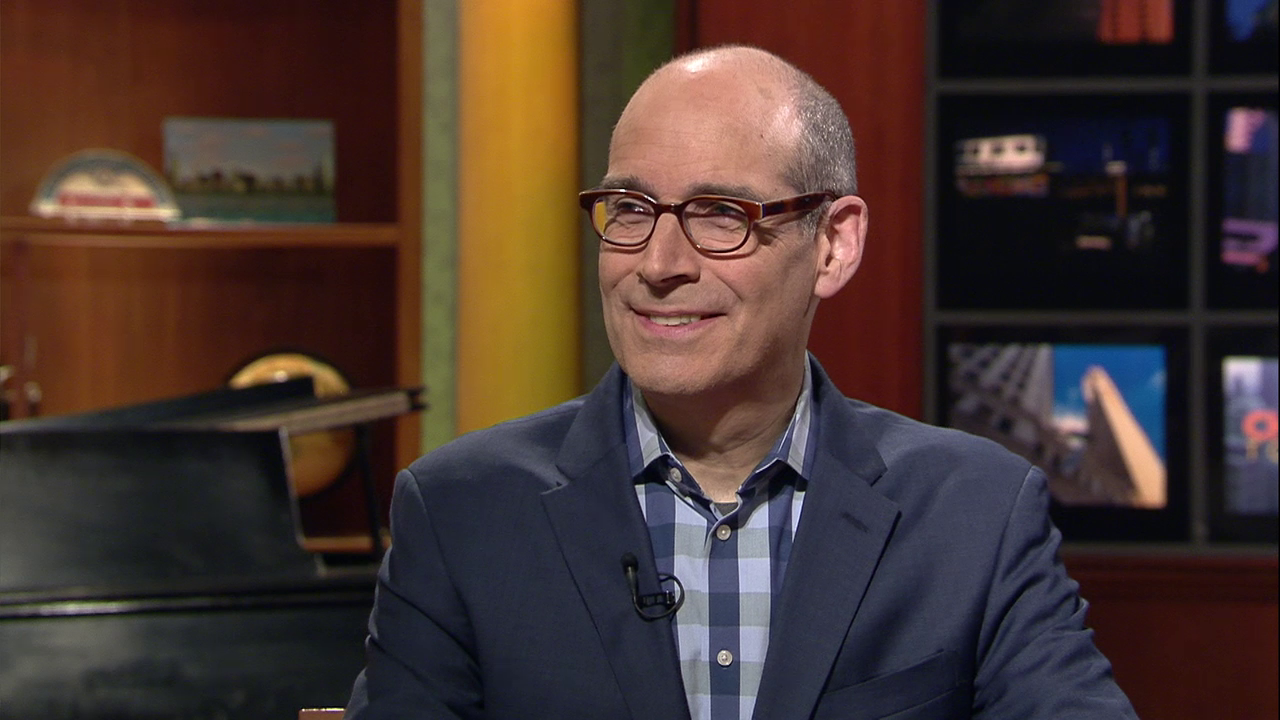 Did you know that you can dig through our Ask Geoffrey archives? Revisit your favorite episodes, discover new secrets about the city's past, and ask Geoffrey your own questions for possible exploration in upcoming episodes. Find it all right here.
Do you have a question for Geoffrey? Ask him.
---