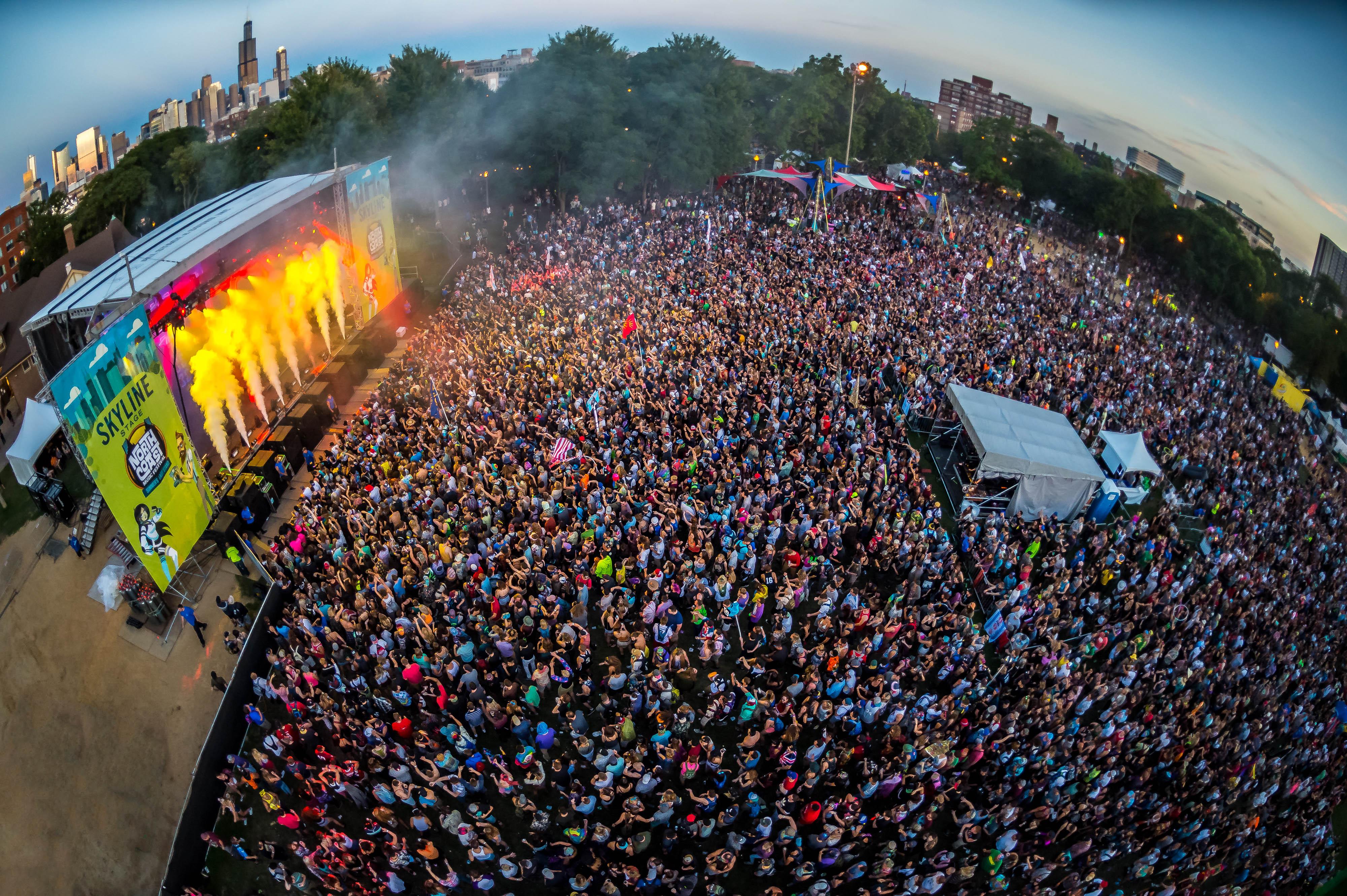 (Phierce Photo / North Coast Music Festival)
1. Dance
Local independent music promoters unite for the eighth annual, all-ages North Coast Music Fest featuring more than 80 acts on four stages—including a new DJ stage—ranging from electronic dance music to rock, bass, jam bands, hip-hop and beyond. Also on tap: More than 20 local food vendors, art installations and art pieces throughout the park, daily yoga sessions and the return of the Silent Disco, where you can watch painters create works of art while you listen on headphones to a different lineup of DJs each day. Check out the afterparties here.
Headliners: Deadmau5 and Eric Prydz, Gucci Mane (Friday); Damian "Jr. Gong" Marley, STS9, Carnage (Saturday); Ween, Primus, Tipper (Sunday).
Details: 3 p.m. Friday; 1 p.m. Saturday-Sunday at Union Park, 1501 W. Randolph St. $59 single-day ticket; $149 3-day pass. Service fees extra; VIP tickets available. | MAP
BONUS: Looking for more Labor Day ideas? Here are 6 Labor Day Weekend Ideas for a Summer Road Trip or Chicago Staycation
2. Explore
Washington Park is transformed into an African village, organizers say, at the annual African Festival of the Arts. Now in its 28th year, the hugely popular festival showcases a vast array of local, national and international musicians, plus fine arts and crafts, natural products, fabric and fashion, food vendors, kids entertainment, drumming, authors, quilts and more.
Headliners: WizKid (Friday), Wyclef Jean (Saturday), Indika, Wayne Wonder (Sunday), Heatwave (Monday).
Details: 1-10 p.m. Friday; 10 a.m.-10 p.m. Saturday-Monday at Washington Park, 5100 S. Cottage Grove Ave. $15-$20; $10 for seniors; $5 for kids ages 5-12. Family passes available for 2 adults and up to 4 children: $40. VIP passes available. | MAP
3. Feast
Polish eats—and beats—are on the menu this holiday weekend at the annual Taste of Polonia. The North Side standard features more than 30 bands on four stages, ranging from polka to rock to jazz, and plenty of pierogi, potato pancakes, sausages and other Polish and American fare. Extras: casino games, film screenings, craft beer and carnival rides.
Music highlights: Heartless, Tributosaurus Becomes Tom Petty (Friday); Catfight, Lava Rock (Saturday); Lance Lipinsky & The Lovers (Sunday); American English, Gentlemen of Leisure (Monday).
Details: 5-10 p.m. Friday; noon-10 p.m. Saturday-Sunday; noon-9 p.m. Monday at the Copernicus Center, 5216 W. Lawrence Ave. $5 before 5 p.m.; $10 after 5 p.m. | MAP
4. Listen
Soak up live music for free at the 39th annual Chicago Jazz Festival, showcasing local, national and international artists. Highlights: George Freeman 90th Birthday Celebration, Dizzy Gillespie's Centennial Celebration with Jon Faddis and the Chicago Jazz Festival Big Band (Thursday); Dr. Lonnie Smith Trio, Jason Moran presents "In My Mind: Monk at Town Hall 1959" (Friday); Allison Miller Boom Tic Boom, Ellabration! 100 Years of Ella Fitzgerald featuring the Brad William Trio, Sheila Jordan, Dee Alexander, Frieda Lee, Spider Saloff and Paul Mariano (Saturday); Matt Wilson's Honey and Salt, Rebirth Brass Band (Sunday). Extras: an art fair (Friday-Sunday), and food, beer and wine vendors.
Details: 11 a.m.-4:30 p.m. Thursday at the Chicago Cultural Center, 78 E. Washington St. Free. | MAP
Details: 6:30-9:30 p.m. Thursday; noon-9:30 p.m. Friday-Sunday at Millennium Park, 201 E. Randolph St. Free. | MAP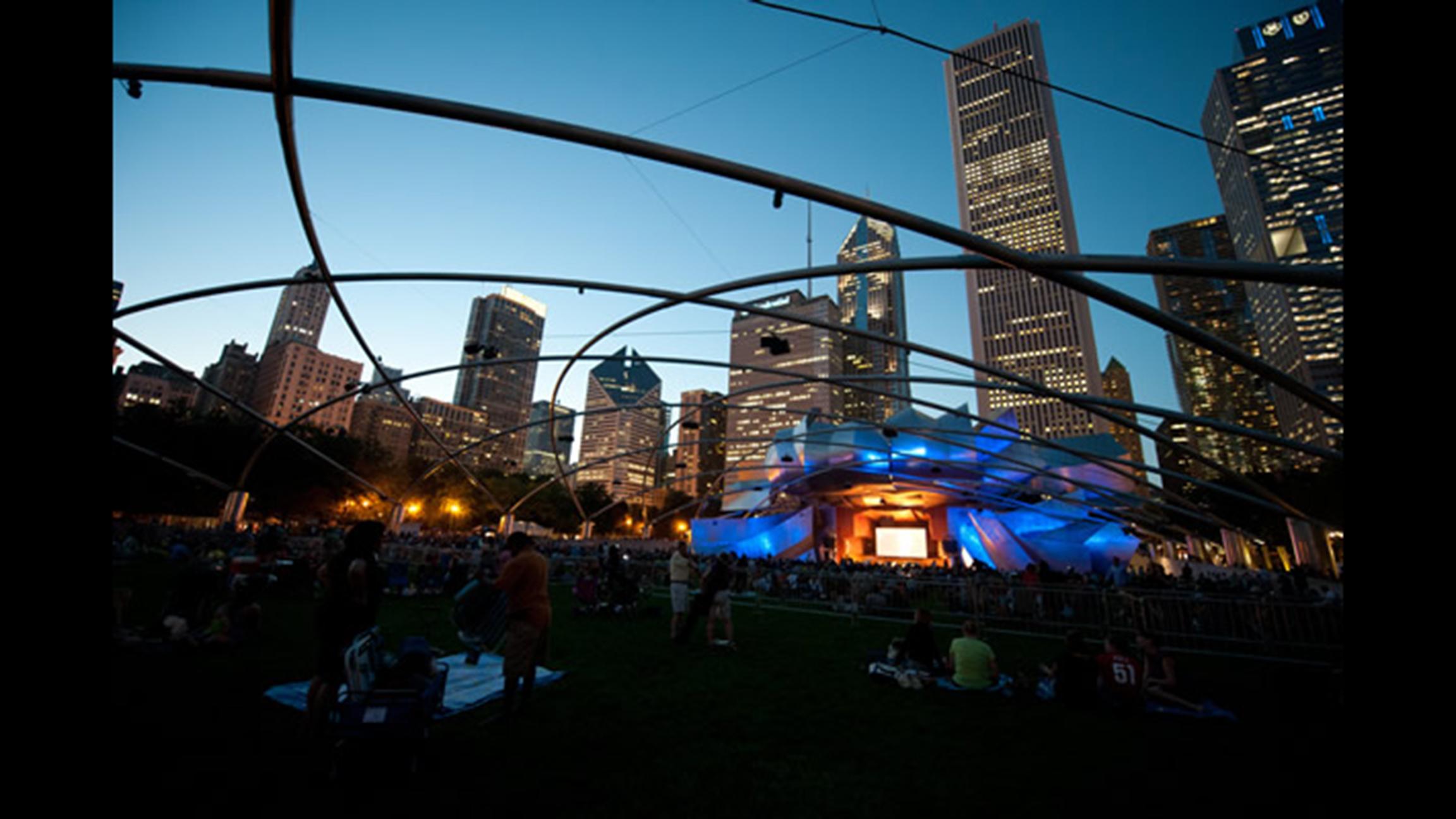 Jazz up your weekend at Millennium Park. (Courtesy of City of Chicago)
5. Shine
Celebrate Labor Day with a nod toward another Chicago favorite: St. Patrick's Day. At Long Grove Irish Days, the music, culture, food and beer of the Emerald Isle are showcased, with bagpipers, folk bands, dancers, kids activities, and contests to determine the best-looking dog and the best-looking men's legs (in kilts, of course). Music highlights: Chancey Brothers (Saturday), The Dooley Brothers (Sunday) and The Tooles (Monday). The Shannon Rovers perform daily.
Details: 11 a.m.-7 p.m. Saturday; 10 a.m.-7 p.m. Sunday; 11 a.m.-5 p.m. Monday in downtown Long Grove, 308 Old McHenry Road. Free. | MAP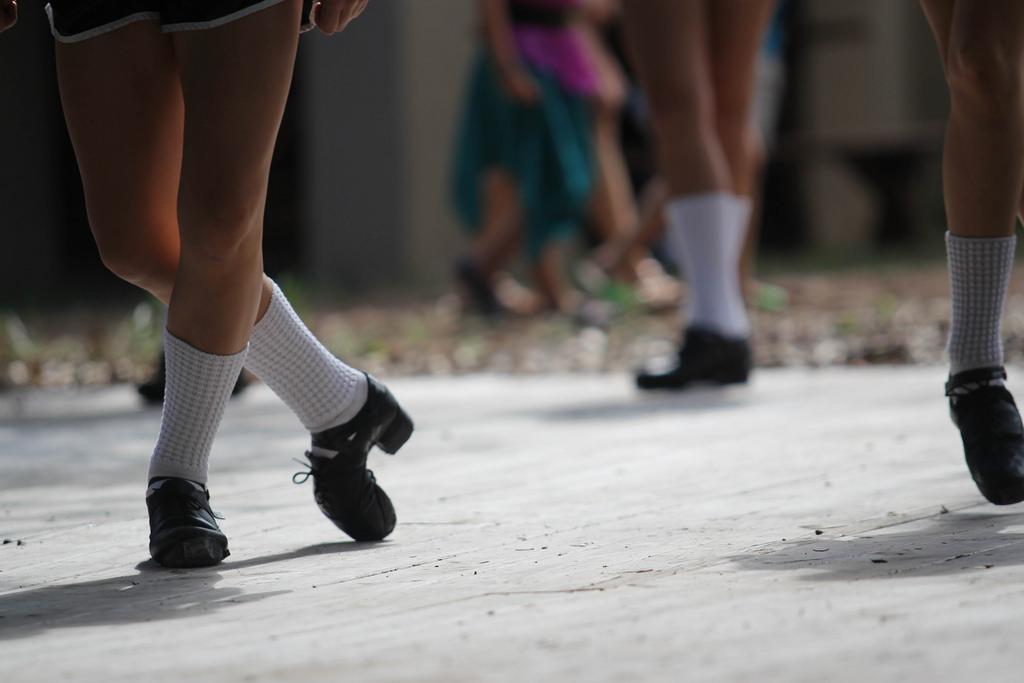 Fancy footwork and Irish music are on tap in Long Grove. (Chris Pencis / Flickr)
6. Soak up
Chicago filmmakers get the spotlight in local parks this weekend as part of Chicago Onscreen: Local Film Showcase, a capstone to the Park District's Movies in The Parks series. Among the 18 selections are stories exploring love triangles, sneaker culture, natural hair, participatory budgeting, segregation, immigration, mental illness and more.
Details: Films start at 8 p.m. at a different park each night through Saturday. Get location information here; read descriptions of each film here. Free.
7. Float
See the city from another angle by relying on your lake legs to balance atop a paddle board. A handful of introductory classes to stand up paddle boarding are available at Hollywood Beach via Chicago Paddle Co. ($45 for 60-minute lesson) and at North Avenue Beach via Chicago SUP ($65.40 for a 30-minute lesson and 60 minues of paddling). 
Already a pro? Both companies offer rentals (approximately $30) for hourlong, sunny sojourns. Other options to check out: Kayak Chicago, Chicago Water Sport Rentals and Lincoln Park Boat Club.
Details: Times and prices vary by company.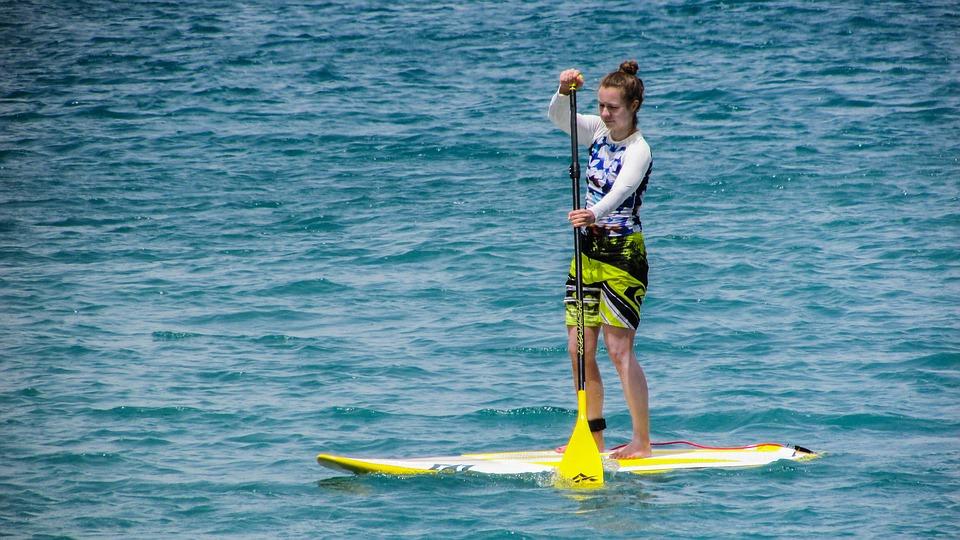 Stand up paddle boarding: As easy as it looks?
8. Salute
We're not thrilled to say goodbye to summer, but fall fests offer some consolation. Exhibit A: crafts, fine art, merchandise, fashion and other goods from more than 300 vendors at the annual Frankfort Fall Festival. Stop by the beer and wine garden for refreshments and live music; bands also play in Breidert Green Park. A carnival, food vendors and Sunday parade (1 p.m.) round it out.
Details: 10 a.m.-6 p.m. Saturday-Sunday; 10 a.m.-5 p.m. Monday at Kansas and Oak streets in Frankfort. Beer garden open until 9:30 p.m. Friday-Sunday. Free admission; $5 cover at beer garden starting 5 p.m. $10 remote parking available. | MAP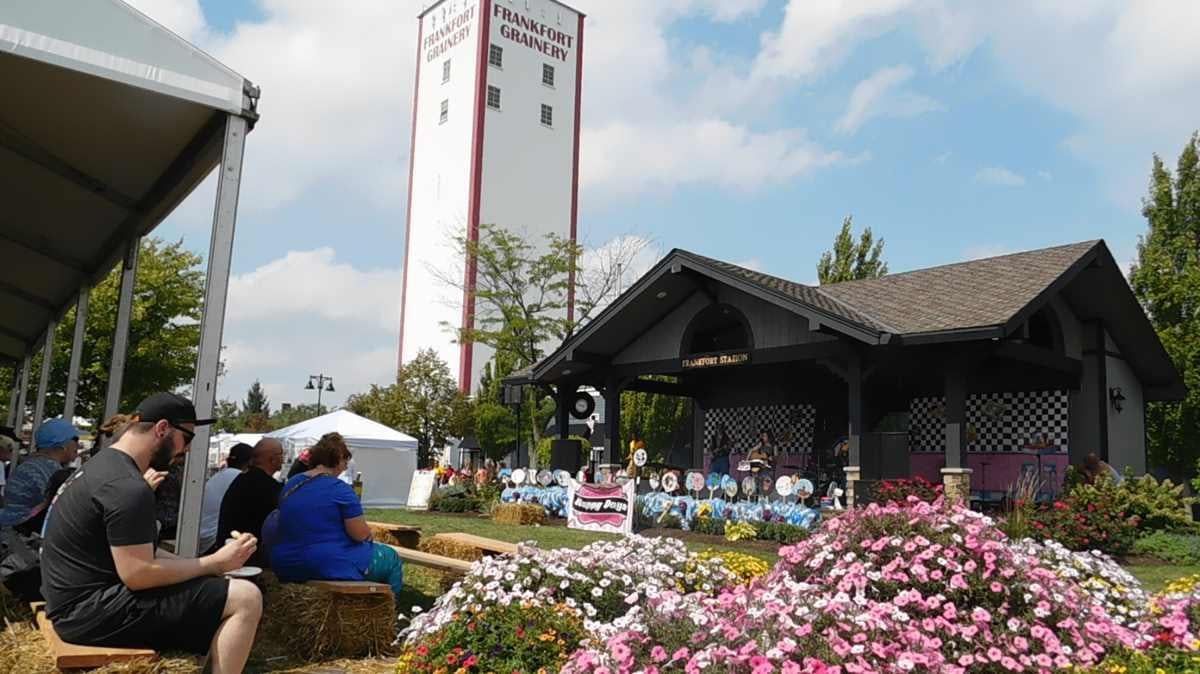 (Courtesy of Frankfort Chamber of Commerce)
9. Play
Three stages of live music, 250 arts and crafts booths, a carnival, 20 area restaurant vendors, a craft beer and wine tent, a parade (10 a.m. Monday) and fireworks (10 p.m. Sunday) highlight the annual Septemberfest, which also celebrates the Village of Schaumburg's 60th anniversary this year.
Headliners: Spin Doctors (Saturday), Lita Ford (Sunday) and 7th Heaven (Monday).
Details: 10 a.m.-10 p.m. Saturday; 9 a.m.-10 p.m. Sunday; 9 a.m.-9 p.m. Monday on the grounds of the Robert O. Atcher Municipal Center, 101 Schaumburg Ct., Schaumburg. Free admission; VIP tickets for main stage entertainment cost $7 or $15 for a 3-day pass. | MAP
10. Ride
A half-dozen local breweries, including Alarmist, Begyle and Revolution, serve up the suds at the new Bikes, Bites & Brews festival. Hosted by the North Mayfair Improvement Association, the event also features live music, food trucks and vendors, a family fun ride (Saturday) and kids activities (Sunday).
Details: 6-10 p.m. Friday; 10 a.m.-10 p.m. Saturday-Sunday at Kostner and Lawrence avenues. $5 suggested donation; free for seniors and kids ages 12 and under. | MAP
Events listed are subject to change. We recommend double-checking times and locations before you head out the door. Want to share your upcoming events with us for consideration in a future roundup? Send us an email.
---