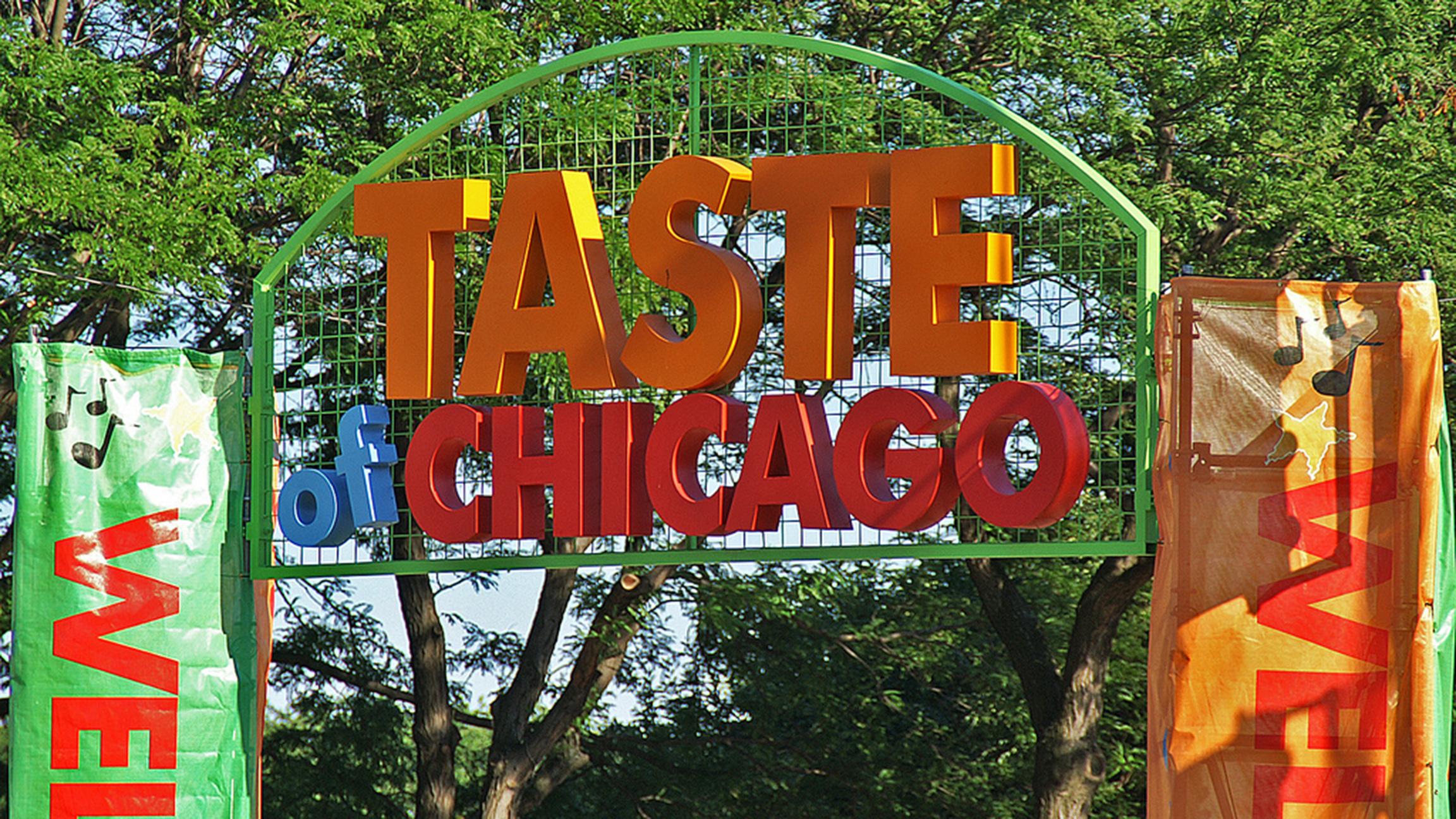 (Peter F. / Flickr)
1. Feast
The city's 37th annual Taste of Chicago includes options from nearly 70 restaurants—including 16 new entries this year. Try signature dishes from each participant or a smaller "taste of" portion if you prefer to cobble together a meal (and maximize flavors).
Nightly concerts at Petrillo Music Shell include free lawn seating—ticketed seating starts at $19. Headliners: Alessia Cara (Wednesday), Café Tacvba (Thursday), Ben Harper & The Innocent Criminals (Friday), Passion Pit (Saturday) and The O'Jays (Sunday). A second stage at Columbus Drive and Balbo Avenue is dedicated to local bands (see the schedule here) and is free.
Beer, wine and cocktails are available for purchase; cultural performances, art displays, cooking demonstrations, kids activities and special chef events round it out. 
Details: 11 a.m.-9 p.m. Wednesday-Friday; 10 a.m.-9 p.m. Saturday-Sunday in Grant Park, Jackson Boulevard and Columbus Drive. Free admission, food and beverage tickets sold on site. | MAP
2. Square up
Dozens of craft beers from Midwest breweries—including neighborhood option Half Acre—are on the menu at the sixth annual Square Roots Festival. Five performance stages, programmed by the Old Town School of Folk Music, feature everything from drum circles to yoga and dance workshops to the 15th annual Midwest Fiddle and Banjo Championship to a Beatles cover band. Kids activities include games, art tents and an instrument petting zoo—use your imagination.
Music highlights: Nikki Lane (Friday); Meat Puppets, Oh! Pep (Saturday); The Accidentals, Lucero (Sunday).  
Details: 5-10 p.m. Friday, noon-10 p.m. Saturday, noon-9 p.m. Sunday along Lincoln Avenue between Montrose and Wilson avenues. $10 suggested donation, $5 for kids. | MAP
3. Bite
More than a dozen local restaurants fire up the grill for the Roscoe Village Burger Fest, including the Billy Goat Tavern, Butcher and the Burger and Kuma's Corner. Live music highlights: Kongos and Start Making Sense (Saturday); Cracker and 16 Candles (Sunday). Kids activities round it out.
Details: 11 a.m.-10 p.m. Saturday-Sunday at Belmont and Damen avenues. $10 suggested donation. | MAP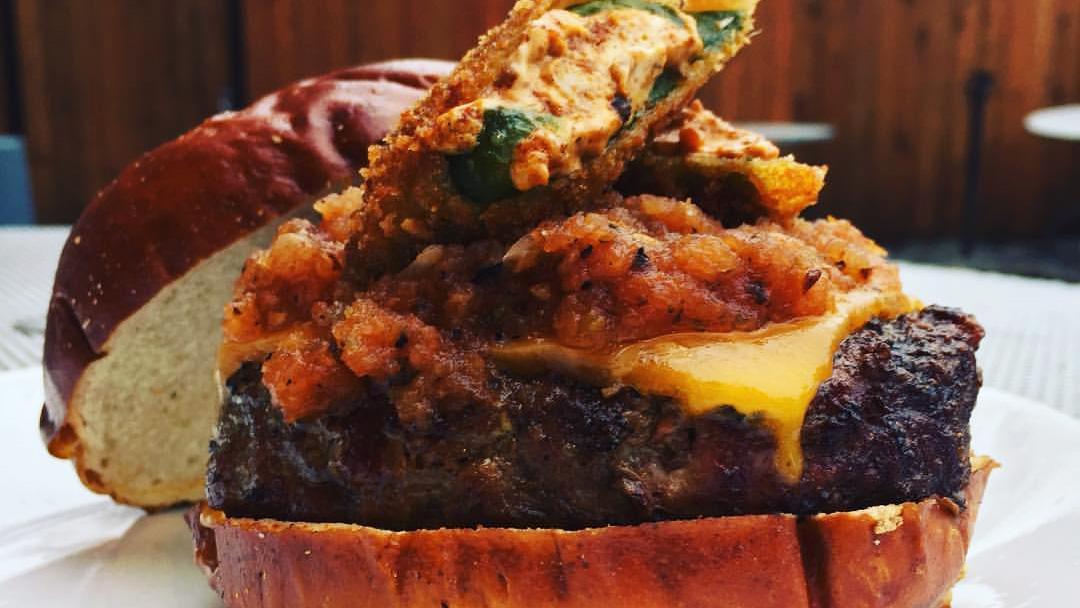 Take a bite out of Kuma's at the Roscoe Village Burger Fest. (Kuma's Corner / Facebook)
4. Get crafty
Browse handmade works of art from local, national and international artists at the DuSable Museum's Annual Arts & Crafts Festival. The 43rd annual event celebrating museum founder Dr. Margaret Burroughs also includes a farmers market, beer garden, food vendors, educational seminars, films and family activities.
Details: Noon-10 p.m. Saturday-Sunday at the DuSable Museum of African American History, 740 E. 56th Pl. Free. | MAP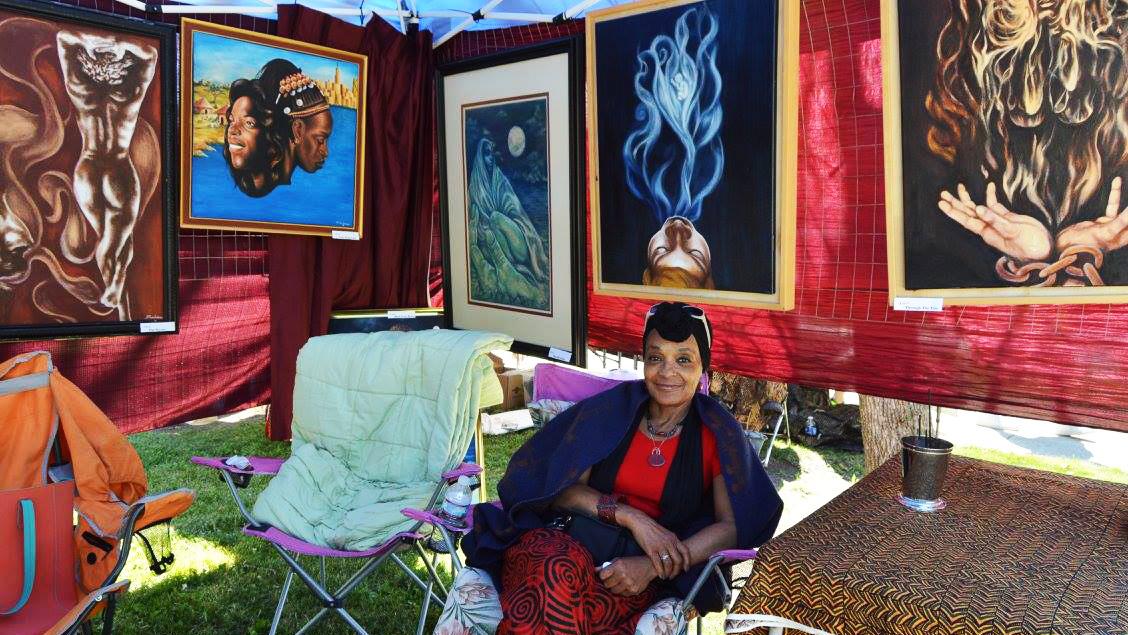 Browse fine arts and crafts this weekend in the park. (DuSable Museum of African American History / Facebook)
5. Shake it
Soak up three days of Latin alternative music on four stages at Ruido Fest. Highlights include Bomba Estereo, Cultura Profetica (Friday); Molotov, Julieta Venegas (Saturday); Mon Laferte, Intocable (Sunday). Vendors serve up empanadas, funnel cake, tacos and other festival foods.
Details:  3-10 p.m. Friday; noon-10 p.m. Saturday-Sunday at Addams/Medill Park, 1301 W. 14th St. Single-day passes start at $54.98. | MAP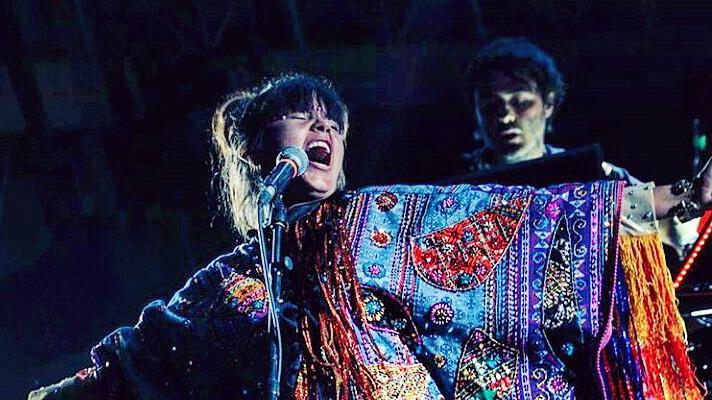 Bomba Estereo is one of the bands playing at Ruido Fest. (Bomba Estereo / Facebook)
6. Go West
Explore West Town retailers and restaurants at the annual West Fest, where Empty Bottle Presents handles the music lineup, which features ESG (Friday), Speedy Ortiz (Saturday) and Local H (Sunday), among others. Other highlights: A Chicago House DJ stage, a special pet fest (noon-6 p.m. Saturday-Sunday) and kids events.
Details: 5-10 p.m. Friday, noon-10 p.m. Saturday-Sunday along Chicago Avenue between Damen Avenue and Wood Street. $5 suggested donation. | MAP
7. Jig
Break out your green garb and kilt for the Irish American Heritage Festival. Irish dance lessons, nine stages of live entertainment, Irish-inspired food and kids's activities round out the festivities. The music ranges from classic rocker Michael McDermott (Friday) to Gaelic Storm (Sunday).
Details: 6 p.m.-midnight Friday, noon-midnight Saturday, noon-11 p.m. Sunday at the Irish American Heritage Center, 4626 N. Knox Ave. $10 for single-day pass. | MAP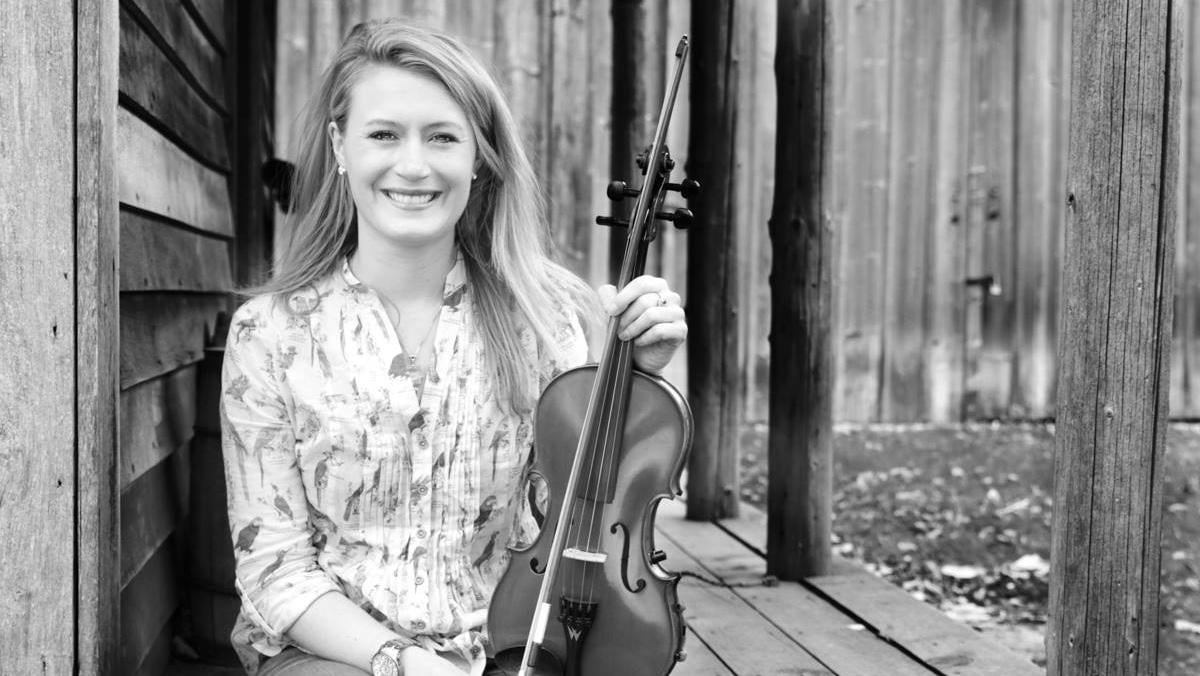 Katie Grennan, originally from Chicago, plays fiddle with Gaelic Storm. (Gaelic Storm / Facebook)
8. Browse
More than 110 artists showcase their paintings, sculpture, jewelry and other work at the Millennium Art Festival. If you feel the artistic skillset spreading, head to a graffiti wall and create some art of your own. Extras: Food vendors and live entertainment. 
Details: 11 a.m.-6 p.m. Friday;' 10 a.m.-5 p.m. Saturday-Sunday at Michigan Avenue and Lake Street. Free. | MAP
9. Animate
Swordsmanship demos, robot uprisings, gaming events, a fairy party and mushroom hunt are a few things you may find at Anime Midwest. The three-day festival brings together more than 10,000 people to participate in hundreds of anime con events, where cosplay—dressing up as a character—is encouraged.
Details: Noon-11:50 p.m. Friday-Saturday, noon-6:50 p.m. Sunday at Hyatt Regency O'Hare and Stephens Convention Center, 9300 Bryn Mawr Ave., Rosemont. $40 for single-day pass, $60 for three-day pass. | MAP
Dress up in your finest for Anime Midwest. (Anime Midwest / Facebook)
10. Strum
See bluegrass acts from the region and beyond at the Frankfort Bluegrass Festival on the Green, featuring headliners The SteelDrivers (Friday) and Michael Cleveland & Flamekeeper (Saturday). Food vendors and activities for kids, such as face-painting and introductory music classes, round it out.
Details: 10 a.m.-9:05 p.m. Saturday, 10 a.m.-6:30 p.m. Sunday at Breidert Green Park, 432 W. Nebraska St., Frankfort. Free. | MAP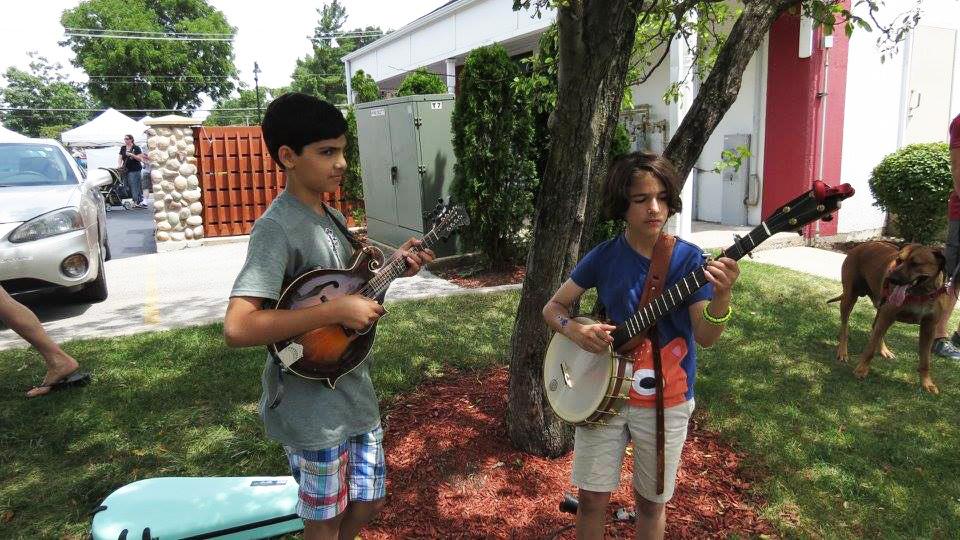 Kids try their thumbs at the art of the strum. (Frankfort Bluegrass Festival / Facebook)
Events listed are subject to change. We recommend double-checking times and locations before you head out the door. Want to share your upcoming events with us for consideration in a future roundup? Send us an email.
---