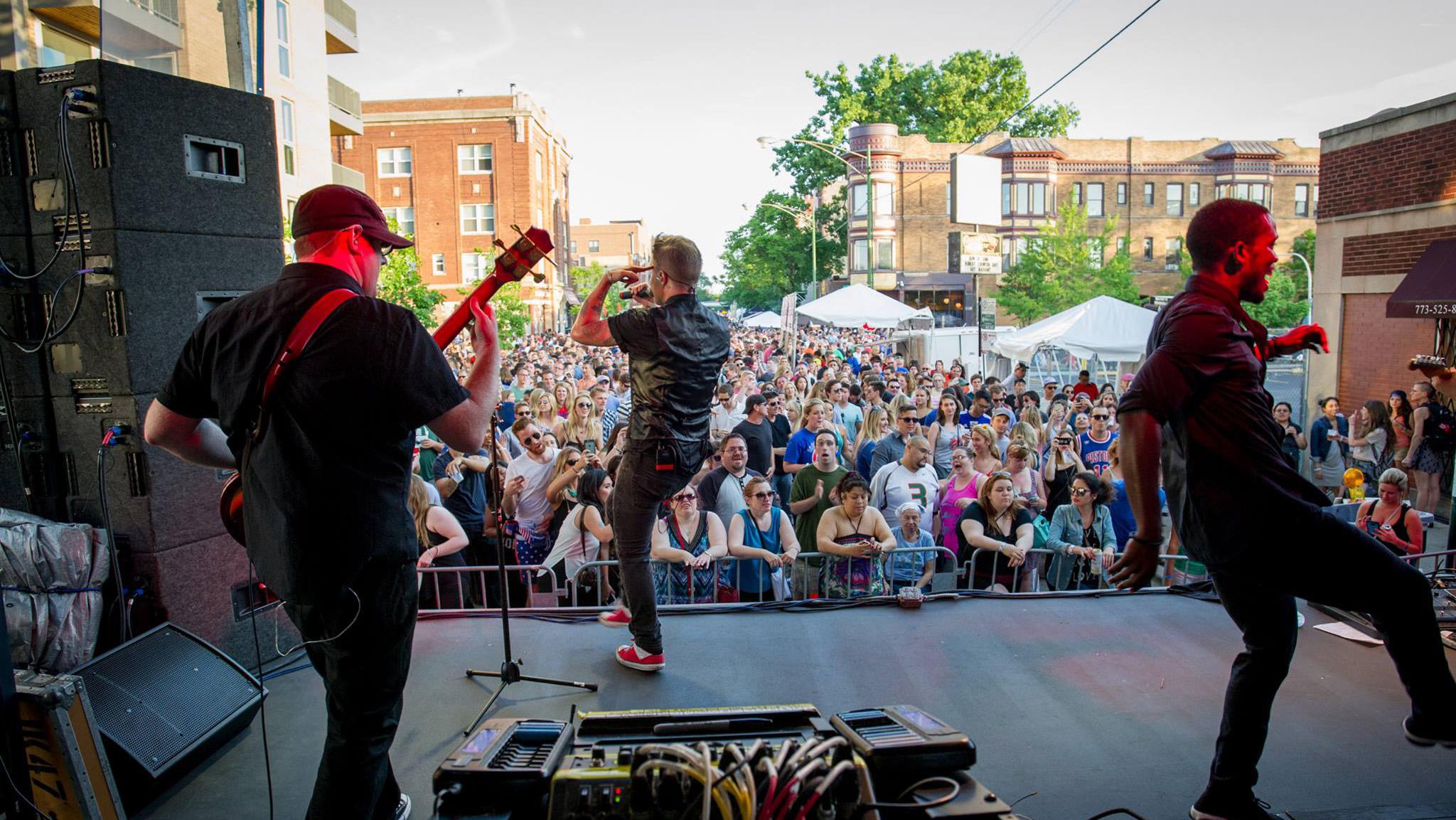 (Special Events Management / Facebook)
1. Salute
Dance and drink in the streets at the 33rd annual Belmont-Sheffield Music Festival, where party bands, regional tribute acts and DJs perform on two stages. Music highlights: Too White Crew and Wedding Banned (Saturday) and One Night Band and Rod Tuffcurls and the Bench Press (Sunday). Food and drink vendors, and arts and crafts round it out. 
Details: Noon-10 p.m. Saturday and Sunday along Sheffield Avenue, from Belmont Avenue to Roscoe Street. $5 suggested donation. | MAP

2. Pedal
Cars give ways to cyclists on one of the state's most famous streets, and you're invited to strap on a helmet and take in the views. The annual Bike the Drive event includes a 30-mile loop (you can opt for a shorter distance), from Hollywood Avenue to 57th Street, with a party smack-dab in the middle. Three rest stops along the route offer light snacks and a chance to rest; a post-ride festival (8 a.m.-noon) features live music and a pancake breakfast ($10 extra). Organizers recommend starting no later than 7 a.m. Proceeds benefit the Active Transportation Alliance.
Details: 5:30-11 a.m. Sunday along Lake Shore Drive. $54-$65; $17 for ages 17 and under. | MAP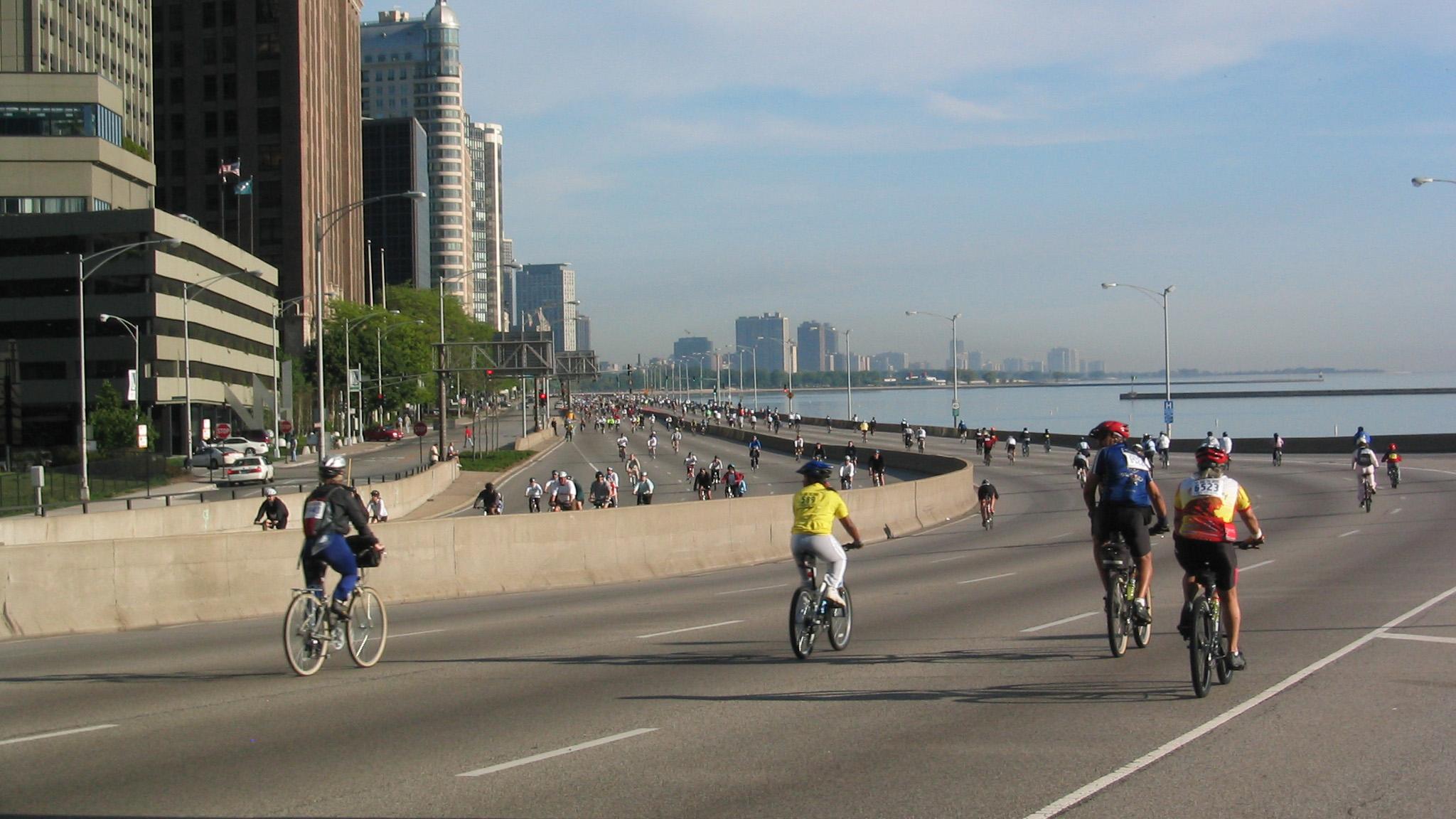 Cyclist take to Lake Shore Drive. (Wildcat Dunny / Flickr)
3. Line up
Summer's official kick off would not be complete without a parade. The city's annual wreath-laying ceremony (11 a.m.) at Daley Plaza preceeds the Chicago Memorial Day Parade along State Street, from the step off at Lake Street to Van Buren Street. Lieutenant General Robert S. Walsh serves as grand marshal.
Details: Saturday at Daley Plaza (ceremony) and along State Street (parade). Free. | MAP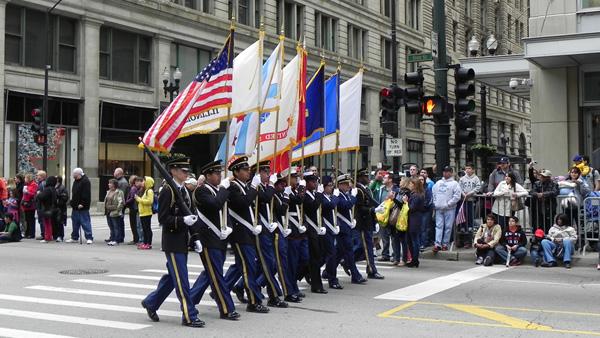 (Courtesy City of Chicago and the Department of Cultural Affairs and Special Events)
4. Park
Celebrate Irish culture – and the long weekend – at the annual Gaelic Park Irish Fest, featuring live music and performances on five stages, free carnival rides, food and drink vendors, a petting zoo and children's activities, sports, theater and more. On Monday, redheads get in for just $5. Live music highlights: American English (Friday), The Fenians (Saturday), The Prodigals (Saturday and Sunday) and Ray Gavin (Monday).
Details: 4-11 p.m. Friday, 2-11 p.m. Saturday, 1-11 p.m. Sunday, 1-8 p.m. Monday at Chicago Gaelic Park, 6119 147th St., Oak Forest. $15; $12 for seniors and children ages 4-12. | MAP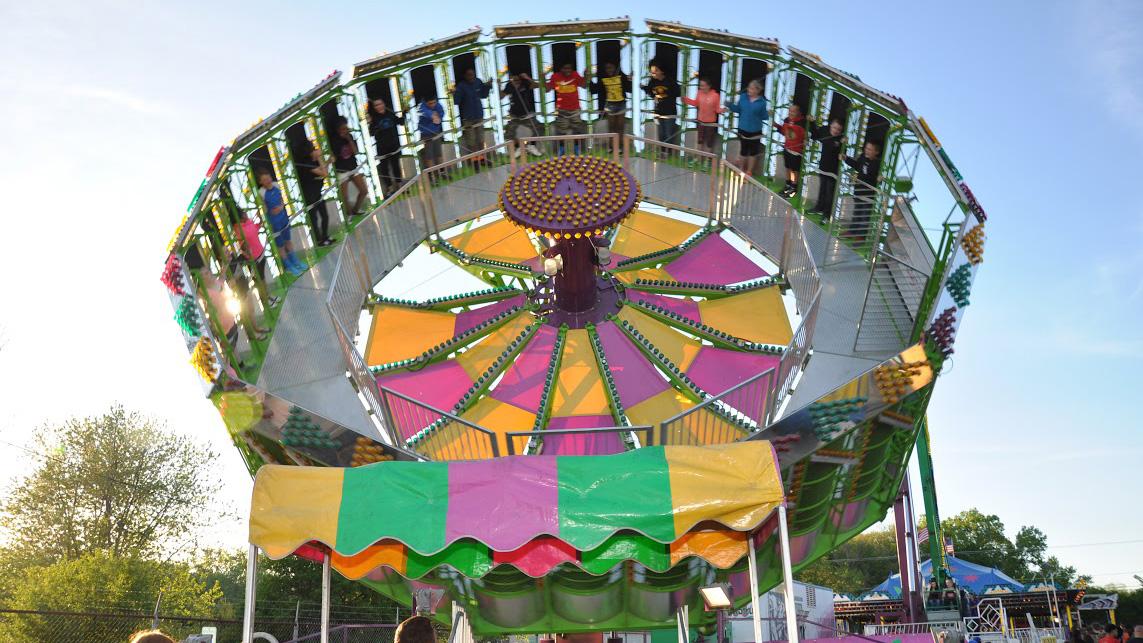 The Gaelic Park Irish Fest includes unlimited carnival rides. (Courtesy of Chicago Gaelic Park)
5. Get saucy
Mole de Mayo celebrates sauces used in traditional Mexican cuisine with a mole cookoff, traditional foods, three stages of live music and salsa dancing. Merchants and artisan vendors line the streets, where a mechanical bull and masked wrestlers are also on hand to provide entertainment.
Details: 5-10 p.m. Friday, noon.-10 p.m. Saturday and Sunday along 18th Street between Ashland Avenue and Loomis Street. $5 per-person suggested donation; $10 for families. | MAP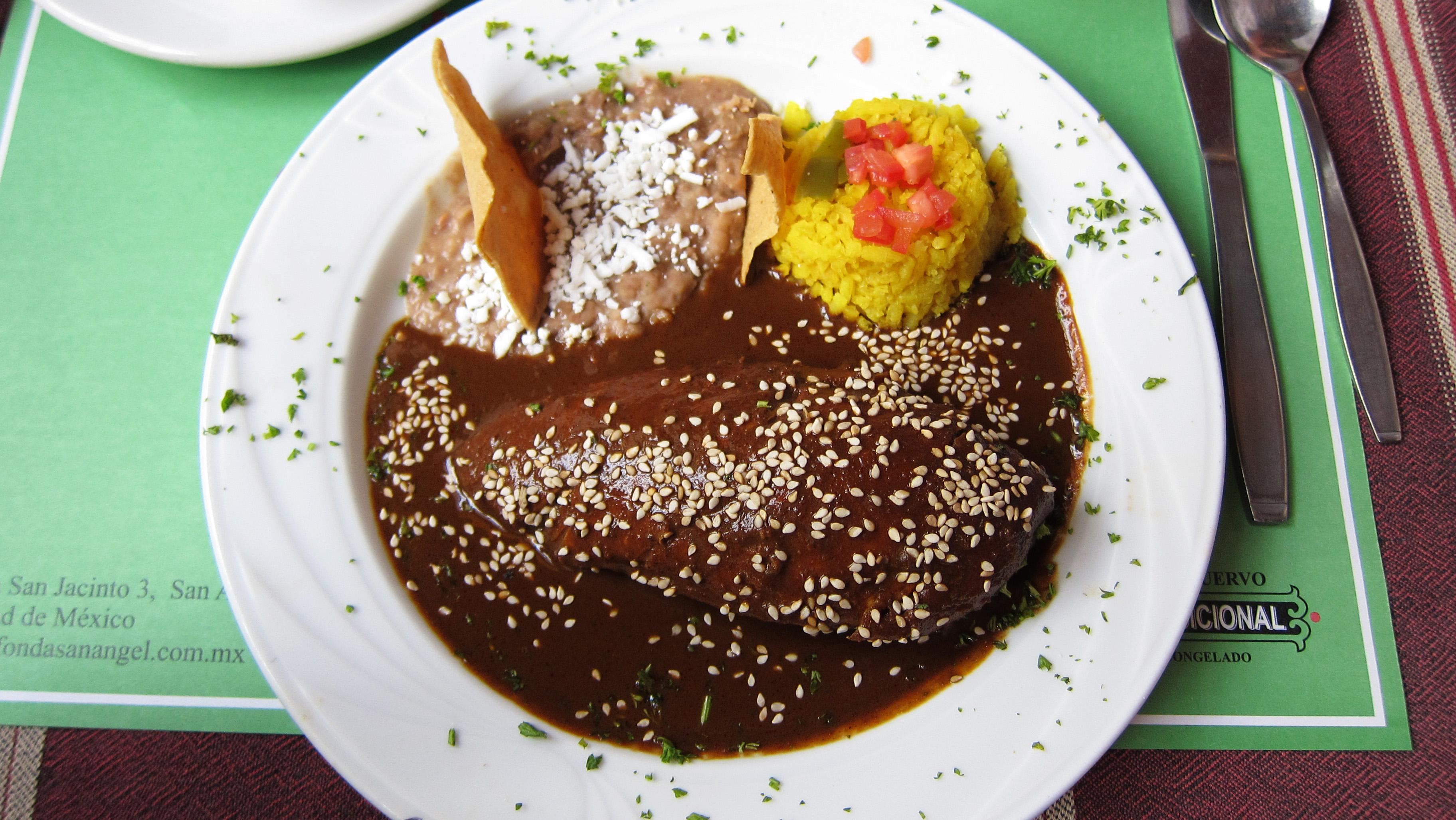 Chicken mole is just one way mole is used in traditional Mexican cuisine. (Jeff Kramer / Flickr)
6. Rock on
More than 300 students from schools throughout the city perform popular music of the past 60 years on guitars, keyboards, drums, basses and other instruments at Little Kids Rock Chicago JamFest 2017, part of a three-concert series that wraps up next month at Concord Music Hall. Among the 10 featured schools this weekend: George Washington High School, Telpochcalli Elementary, Sullivan High School and Rudyard Kipling Elementary.
Details: 1:30 p.m. Saturday at Reggies, 2105 S. State St. Free. | MAP

7. Indulge
Put your wine tasting to the test at the Greek and Mediterranean Wine Fest. During afternoon tasting sessions (2-6 p.m. Saturday and Sunday), sample up to 15 varieties of wine for a $40 tasting pass. Extras include DJs, Greek bands and local restaurants selling Greek fare.
Details: Noon-9 p.m. Saturday and Sunday at Van Buren and Halsted streets. Free entry; $40 wine-tasting pass. | MAP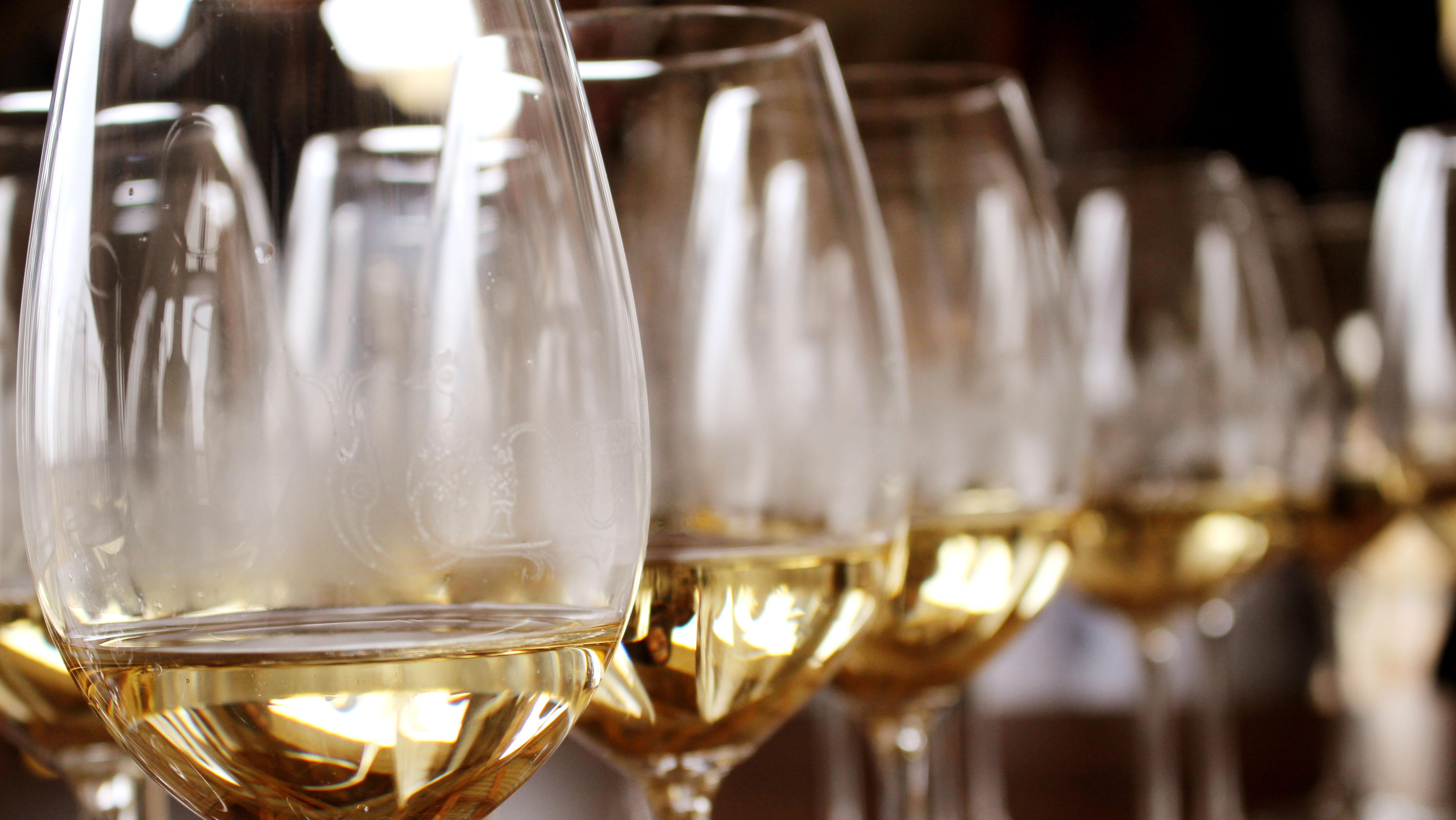 Head to Greektown for a grape escape. (Narek75 / Wikimedia)
8. Flaunt
Memorial Day in Chicago means barbecues, beer and sangria in plastic cups and … leather. Yes, it's time for the annual International Mr. Leather, a four-day extravaganza featuring a daily leather market, parties, auctions, a bootblack competition, panel discussions, film screenings and – the capstone event – the International Mr. Leather Contest.
Details: Thursday through Monday, hours vary by event. Leather market open to the public daily. Congress Plaza Hotel, 520 S. Michigan Ave. | MAP
Part of the four-day event includes crowning International Mr. Bootblack. (International Mr. Leather / Facebook)
9. Cheer
Use the long weekend to support your favorite Chicago-area sports team. The Chicago White Sox host the Detroit Tigers and Boston Red Sox during a seven-game home stand; the Chicago Fire kick-off against FC Dallas; the Chicago Sky tip-off against the Connecticut Sun; and the Chicago Red Stars face the North Carolina Courage.
Details: Prices and times vary.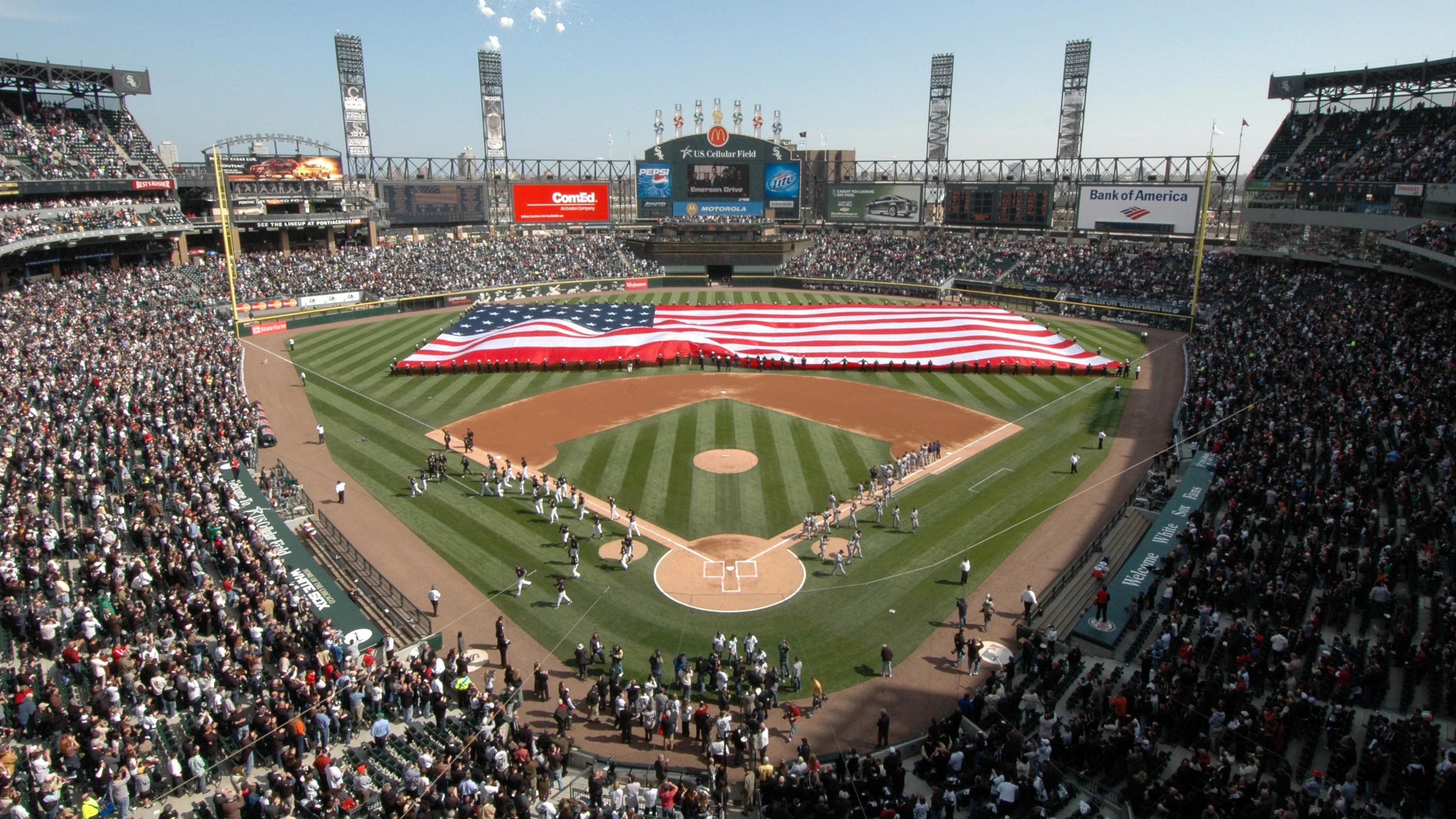 (Scott Thornbloom / Wikimedia)
10. Groove
Neil Diamond celebrates the prolific career that's earned him a spot in the Rock and Roll Hall of Fame on "The 50 Year Anniversary World Tour." Dance and sing along to classics like "Sweet Caroline."
Details: 8 p.m. Sunday at the United Center, 1901 W. Madison St. Tickets $59 and up. | MAP
Events listed are subject to change. We recommend double-checking times and locations before you head out the door. Want to share your upcoming events with us for consideration in a future roundup? Send us an email.
---