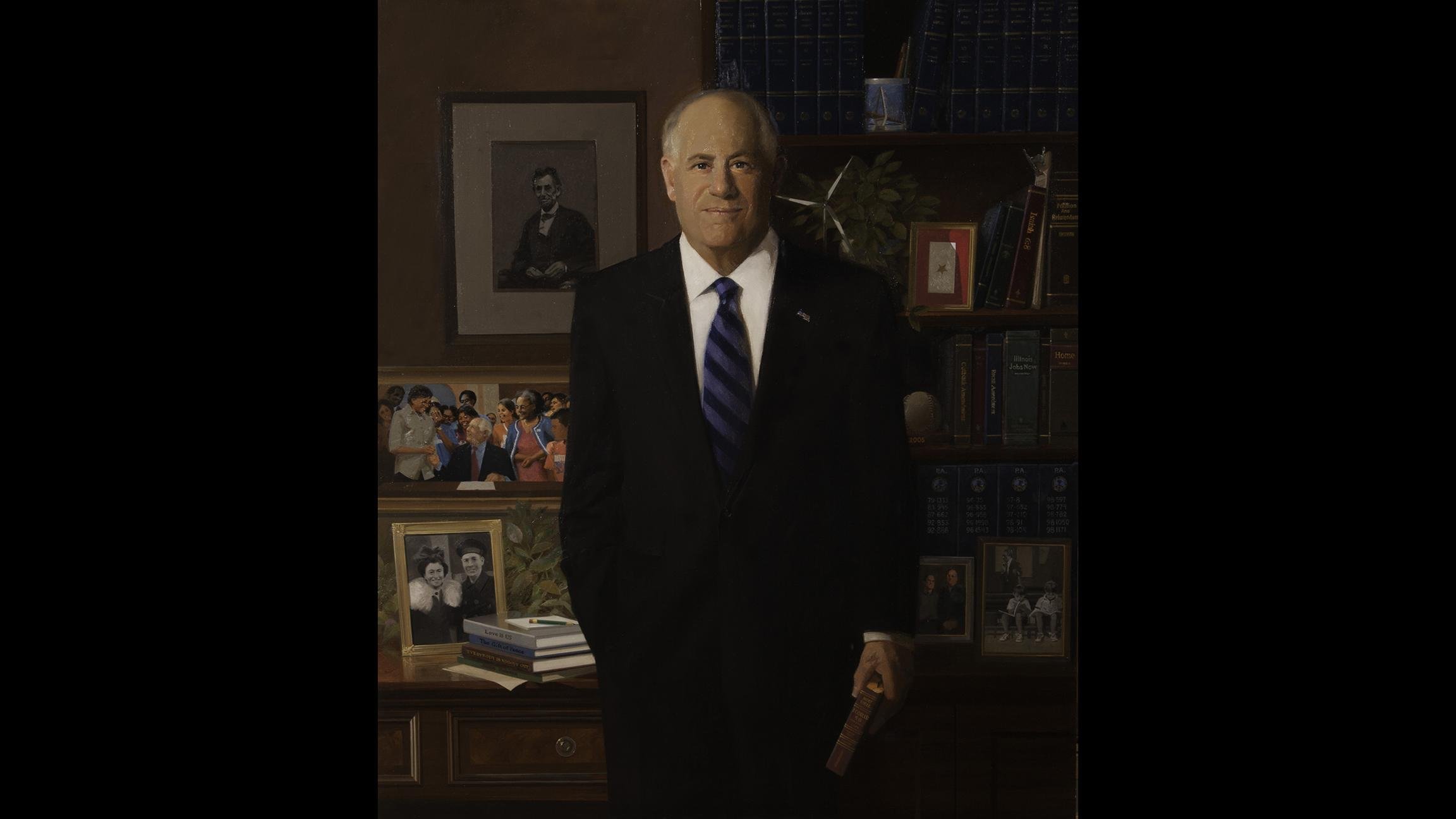 Portrait of former Illinois Gov. Pat Quinn by artist William T. Chambers. (Click to enlarge)
Former Illinois Gov. Pat Quinn on Monday left his mark on the Illinois State Capitol – with the unveiling of his official portrait.
The portrait, created by Illinois artist William T. Chambers, depicts Quinn standing before a background that features 44 interactive "found items," representing people, issues and events from his career in public service.
Among them: a photograph of Quinn signing a bill that put the state's minimum wage referendum on the ballot.
Other background items relate to his expansion of the Illinois Earned Income Tax credit and signing the Marriage Equality Bill.
Quinn reminisced on his time in Springfield during Monday's ceremony.
"As we look at all these portraits of men who were elected to lead the state of Illinois, it's important to remember all the women and men whose votes brought them into office," Quinn said during the unveiling ceremony. "With this latest portrait, we hope to remind visitors that, in a democracy, the highest office is the office of citizen, and that all of us have a responsibility to participate in our government."
---