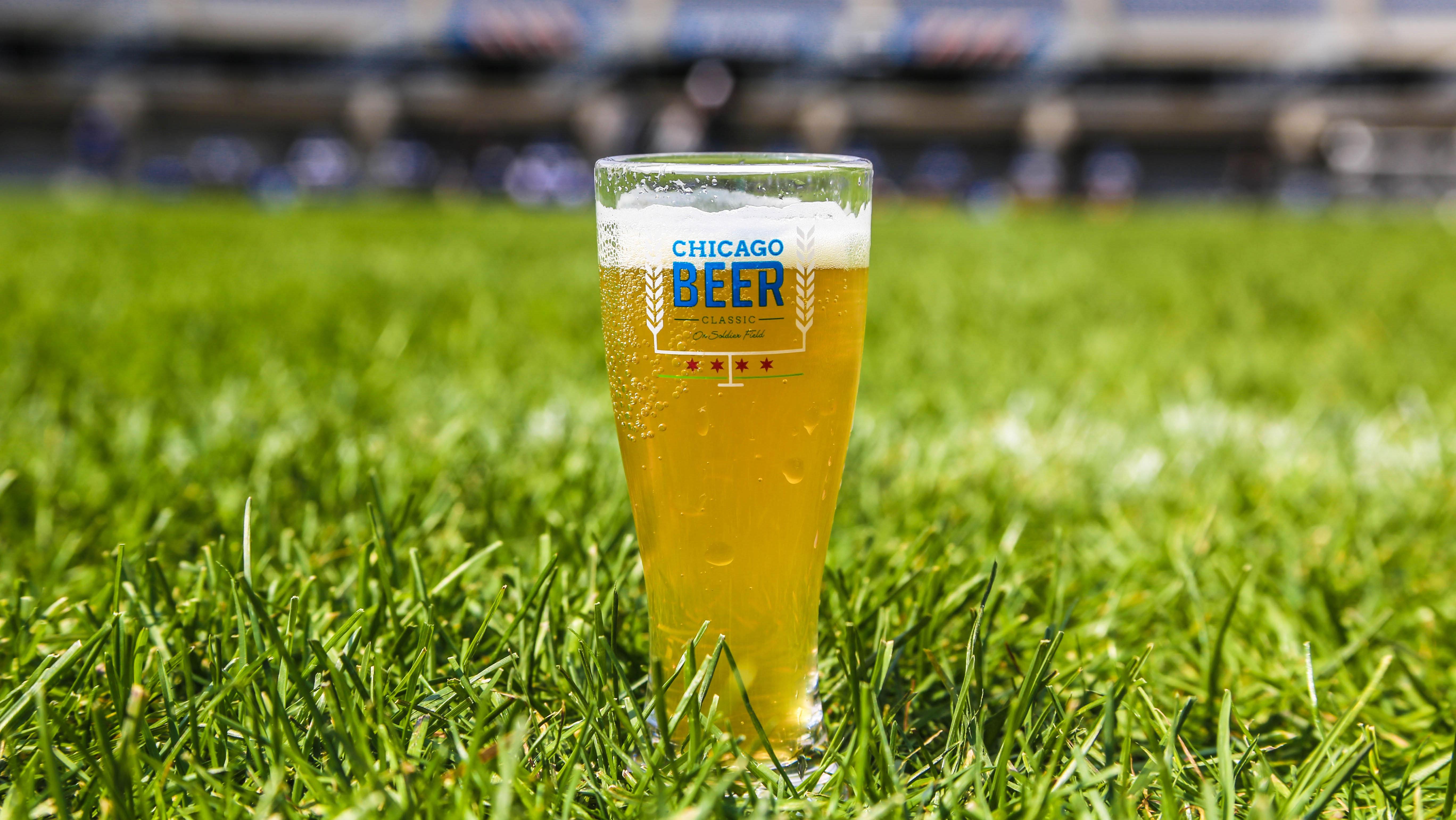 The Chicago Beer Classic hits Soldier Field this weekend. (Courtesy of Red Frog Events)
1. Bear down
Put your drinking skills to the test at the Chicago Beer Classic 2017. Tickets (which are nearly sold out) include up to four dozen 2-ounce suds samples from more than 30 local breweries. Extras include a pretzel necklace station, games and a souvenir tasting glass.
Details: Two sessions available on Saturday: 11:30 a.m.-2:30 p.m. and 4:30-7:30 p.m. at Soldier Field, 1410 S. Museum Campus Drive. $65; $95 for VIP access. | MAP

2. Pardon the pun
A special menu of "Star Wars"-themed cocktails await your perusal at the party May the Fourth Be With You (get it?). Figrin D'an and the Modal Nodes, members of the Intergalactic Federation of Musicians, are scheduled to make an appearance as the venue transforms into the Mos Eisely Cantina for the night.
Details: 6 p.m.-11:59 p.m. Thursday at The Whistler, 2421 N. Milwaukee Ave. No cover. | MAP
3. Soar
Point your eyes to the sky at the annual Chicago Kids and Kites Festival. BYOK (that's bring your own kite) or build and decorate your own – free supplies are included. Need a little high-flying inspiration? The Windjammers International Kite Team shows off their synchronized kite-flying skills, along with professional kite flyers. Don't miss the candy-drop in the afternoon, weather permitting. Face painting, balloon artists and crafts round it out.
Details: 10 a.m.-4 p.m. Saturday at Cricket Hill in Lincoln Park, Lakeshore Drive between Montrose and Wilson avenues. Free. | MAP
Synchronized kite flying teams, face painters and balloon animal artists are in attendance at the Chicago Kids and Kite Festival. (Karen Blaha / Flickr)
4. Chill
The San Francisco Jazz Collective presents new arrangements of classic works at The Music of Miles Davis concert. Violinist Regina Carter – a MacArthur Genius Grant fellow – opens the show with Simply Ella, featuring works honoring singer Ella Fitzgerald.
Details: 8 p.m. Friday at the Chicago Symphony Center, 220 S. Michigan Ave. $28-$89. | MAP
5. Harvest
Gather gourmet mushrooms, fresh greens, coffee, dog treats, honey, baked goods, hot sauce and other small-batch goods and handmade items at the final Indoor Farmers Market of the season. The event, billed as the only market in Chicago where the offerings are "being sold in the same space they're produced" also includes a cooking demo (12:30 p.m.). An outdoor market begins June 3.
Read more about The Plant here.
Details: 11 a.m.-3 p.m. Saturday at The Plant, 1400 W. 46th St. Free. | MAP
6. Rock
Education gets rock 'n' roll accompaniment at Juicebox, an interactive event for kids. Original rock songs by the band Future Hits – described as Death Cab for Kindergarten – focus on language skills.
Details: 11-11:45 a.m. Friday at the Chicago Cultural Center, 78 E. Washington St.; 11-11:45 a.m. Saturday at Garfield Park Conservatory, 300 N. Central Park Ave. Both events are free.

7. Go Bach in time
The 44th annual Bach Week Festival wraps up this weekend in Evanston with two concerts. On Friday, Virtuoso Soloists features "Concerto in E Major for Keyboard" and other works. On Sunday, the festival finale features "Concerto for Flute, Violin and Harpsichord" among other works, and includes a pre-concert talk on the life, legacy and music of the German composer by Carl Grapentine.
Details: 7:30 p.m. Friday at Nichols Concert Hall, 1490 Chicago Ave; 2:30 p.m. at the Anderson Chapel, 1555 Sherman Ave. $30; $10 for students.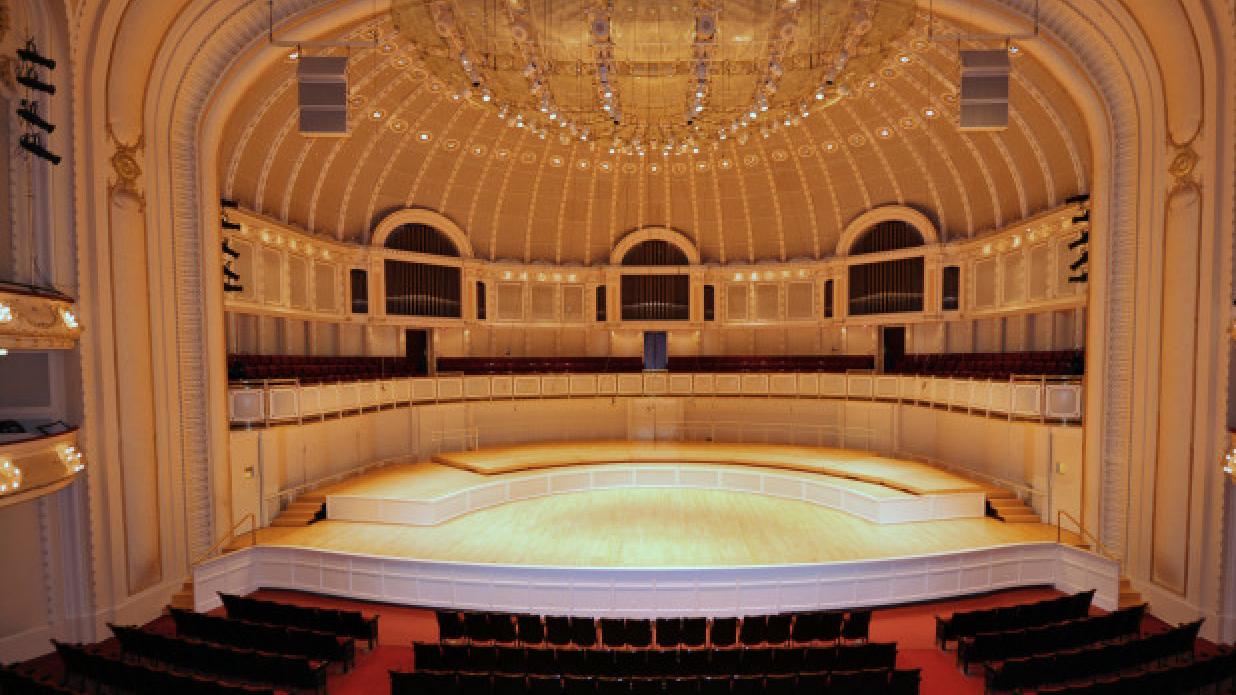 The Nichols Concert Hall houses performances held with the Bach Week Festival. (Courtesy of Jazz 4 Us)
8. Cook
Put your pastry skills to the test at the Kulturkuche Cooking Classes: German Truffles. Delightful Pastries chef Dobra Bielinski shows you how to make a classic ganache filling, in addition to shaping and rounding the chocolates. A champagne toast concludes the session.
Details: 7:30 p.m. Friday at DANK Haus, 4740 N. Western Ave. $24. | MAP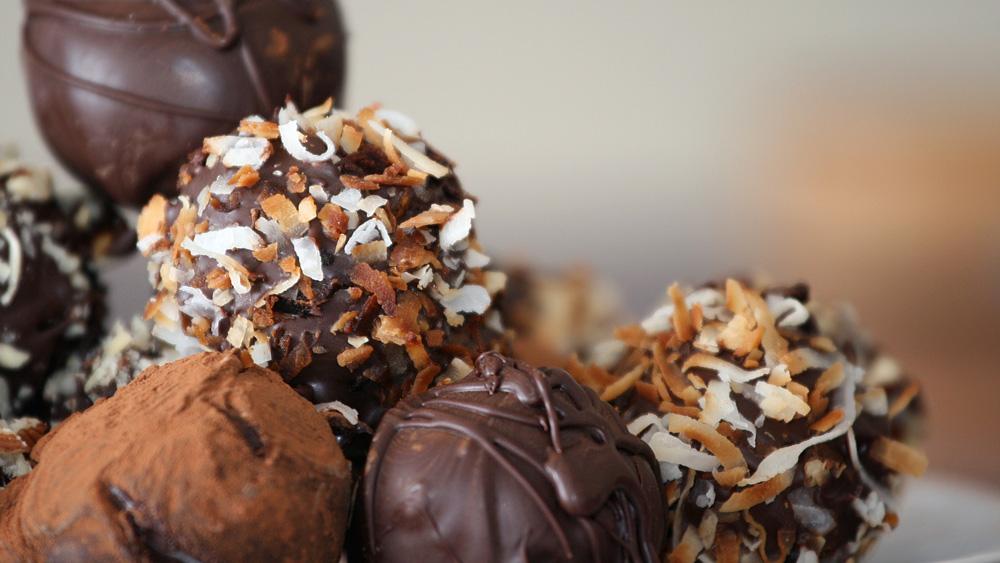 Try your hand at making German-inspired truffles. (David Leggett / Flickr)
9. Celebrate
Ring in Cinco de Mayo a little early at the Beer and Global Taco Tasting. The event includes taco samples (while supplies last), beer specials and giveaways. 
Details: 6-9 p.m. Thursday at Begyle Brewing, 1800 W. Cuyler Ave. No cover. | MAP
10. Browse
Dozens of local artists, writers and magazine creators exhibit their work at the Chicago Zine Fest. Browse illustrations, photographs, comics and graphics; panel discussions cover topics like how to use magazines for self-care and experimental drawing techniques.
Details: 6:30-9:30 p.m. Friday at Co-Prosperity Sphere, 3219 S. Morgan St.; 12:15-6 p.m. Saturday at Plumbers Union Hall, 1340 W. Washington Blvd. 
Events listed are subject to change. We recommend double-checking times and locations before you head out the door. Want to share your upcoming events with us for consideration in a future roundup? Send us an email.
---