Open Books, with locations in the West Loop and Pilsen, is one of approximately 25 stores participating in the #MyChicagoBookstore Challenge. (Courtesy of Open Books)
1. Stockpile
Celebrate Independent Bookstore Day on Saturday with the #MyChicagoBookstore Challenge. Purchase any item from one of two dozen stores across the city for a branded luggage tag—collect 10 and you'll get a 10-percent discount at all participating bookstores for the next 12 months.
Details: Times and locations vary based on participating stores' Saturday hours.
2. Watch
Celebrating its 33rd year, the Chicago Latino Film Festival shines a light on films made throughout Latin America with dozens of screenings each night. Make it a movie and dinner by visiting one of the 14 restaurant partners, all of which center around Latin American cuisine. 
See the full schedule of films here.
Details: Screenings continue through May 4 at the AMC River East 21, 322 E. Illinois St. $13. | MAP
3. Giggle
Add some variety to your weekend at the Chicago Kid Show All Stars, an all-ages show (geared toward kids ages 3-10) featuring musician Miss Jamie, balloon entertainer Smarty Pants and magician Scott Green. 
Details: 11 a.m.-noon Saturday at The Den Theater, 1333 N. Milwaukee Ave. $18. | MAP
4. Stomp
Chicago Human Rhythm Project hosts "Stomping Grounds," a tap and percussive dance concert featuring Trinity Academy's Trinity Irish Dance Ensemble and Ensemble Espanol in a celebration of dance communities throughout Chicago's multicultural neighborhoods.
Details: 7:30 p.m. Saturday at the Irish American Heritage Center, 4626 N. Knox Ave. Free. | MAP
5. Bask
Augusta Read Thomas and Grammy-award winning Third Coast Percussion and Spektral Quartest team up for the classical music concert "A Triptych: Earth, Moon, Peace," which features the world premiere of Thomas' "CHI for String Quartet."
Details: 7:30 p.m. Saturday at The University of Chicago's Rockefeller Chapel, 5850 S. Woodlawn Ave. $20-$35. | MAP
6. Explore
Get to "The Heart of the Matter" at an exhibition and auction of contemporary Islamic art. Award-winning journalist, broadcaster, author and political commentator Mehdi Hasan is on hand to share some of his most renowned stories before leading a Q&A with featured artist Aadil Abedi. Tickets include dinner and dessert.
Details: 5 p.m. at the American Islamic College, 640 W. Irving Park Rd. $75; $35 for students. | MAP
7. Crawl
Say "Bye Bye Bye" to the week at the Boy Band Bar Crawl. Dress up as your favorite fancy-footed band member or grab an old concert T-shirt before digging into a breakfast buffet and drink specials at more than six bars. Boy Band Review performs live.
Details: 11 a.m.-6 p.m. Saturday at John Barleycorn, 3524 N. Clark St. $20. | MAP
8. Sip, swirl, repeat
Test your wine knowledge at the River North Wine Fest, featuring 35 different varieties from around the globe and a selection of cheeses.
Details: Noon-4 p.m. Saturday at Moe's Cantina River North, 155 W. Kinzie St. $50. | MAP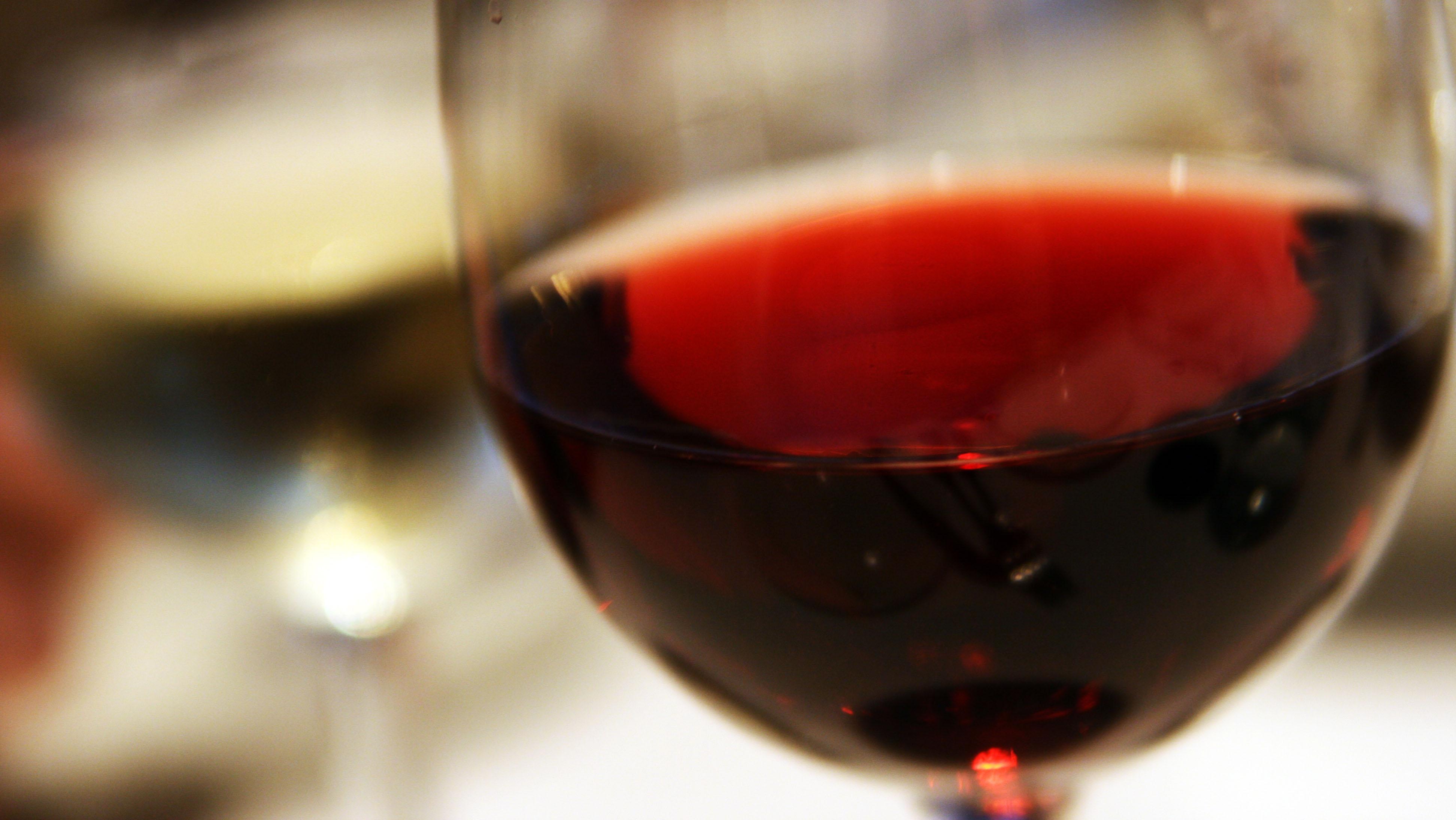 Taste more than 35 wines from across the country at the River North Wine Fest. (Quinn Dombrowski / Wikimedia)
9. Peruse
More than 300 vendors offer everything from home goods to mixed media artworks to accessories at the One of a Kind Show and Sale. Extras include live music, fashion shows and craft stations. Cafes and bars on the show floor offer sustenance.
Details: 11 a.m.- 8 p.m. Friday; 10 a.m.-7 p.m. Saturday; 10 a.m.-5 p.m. Sunday at Merchandise Mart, 222 W. Merchandise Mart Plaza. $10 admission allows repeat entry all weekend. | MAP
10. Eat
In honor of cookbook author, teacher and TV personality James Beard, Chicago's culinary industry offers exclusive restaurant menus and dishes inspired by Beard. Nearly 100 restaurants across the city are participating in James Beard Eats Week.
Details: Prices, times and locations vary.
Events listed are subject to change. We recommend double-checking times and locations before you head out the door. Want to share your upcoming events with us for consideration in a future roundup? Send us an email.
---