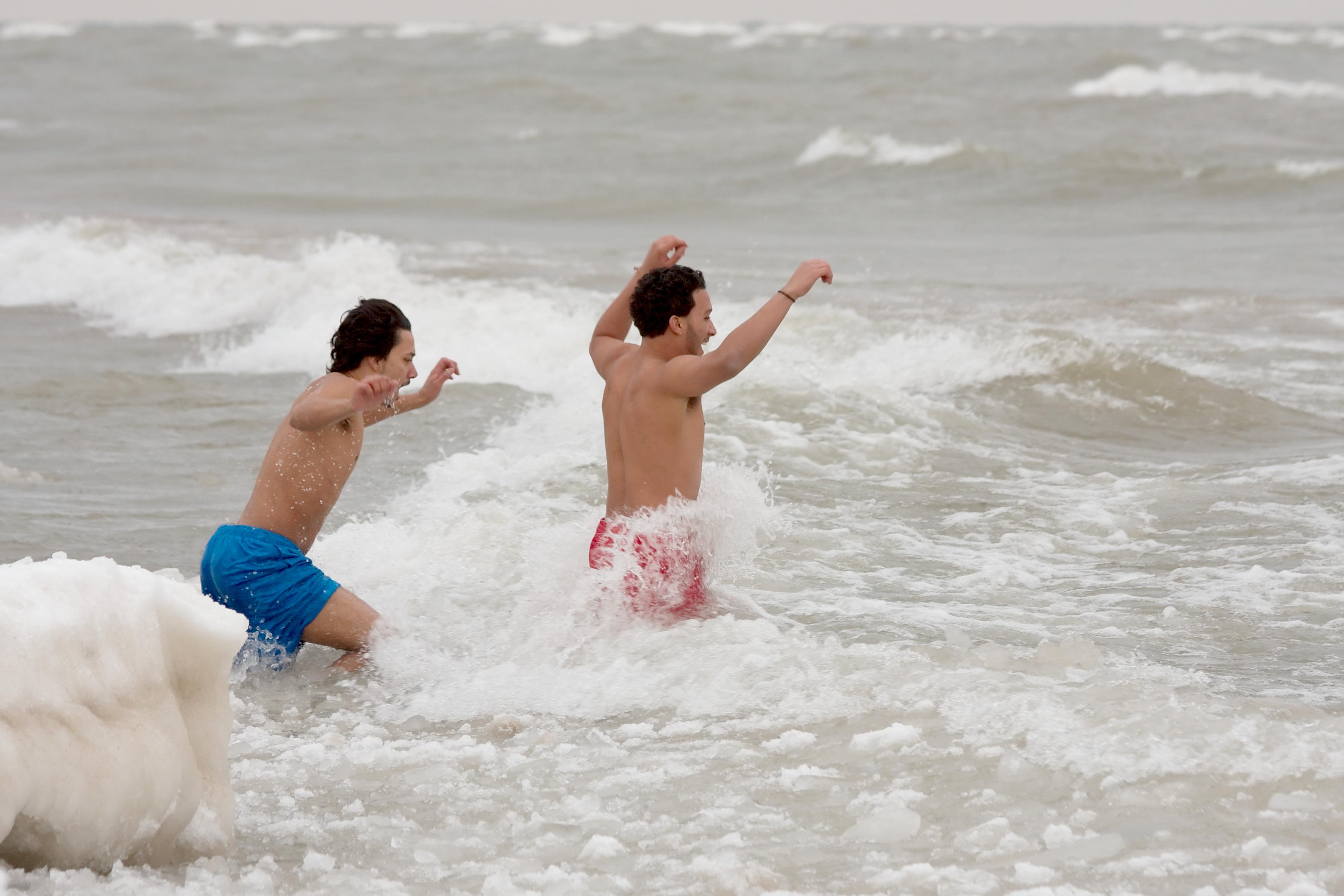 Test your Midwestern ability to withstand the cold at the 17th Chicago Polar Plunge. (Dori / Wikimedia Commons)
1. Invigorate
Mild air temperature this weekend (see the forecast here) may make the idea of a Lake Michigan bath a little more appealing, but that water will still be plenty cold. Gear up for bragging rights – and an invigorating chill – at the 17th Annual Chicago Polar Plunge. Whether you make the full plunge or simply dip your toes, you'll be supporting Special Olympics Chicago. Warm up after at the Melt Down Party in the boathouse with music, food and a cash bar.
Details: 10 a.m.-11:30 a.m. Sunday at Castaways, 1603 N. Lake Shore Drive. No registration fee, $200 minimum fundraising requirement. |  MAP

2. Relive the magic
Believe it or not, the World Series-winning Chicago Cubs are a week into spring training. Get yourself back into the mindset of the game at the Spring Flower Show "Spring Training" exhibition, featuring a bounty of Cubs-centric flora, including a World Series trophy (made out of flowers) and ivy-covered walls that mimick Wrigley Fields' historic outfield.
Details: 9 a.m.-5 p.m. daily through May 14 at the Garfield Park Conservatory, 300 N. Central Park Ave. Free admission. | MAP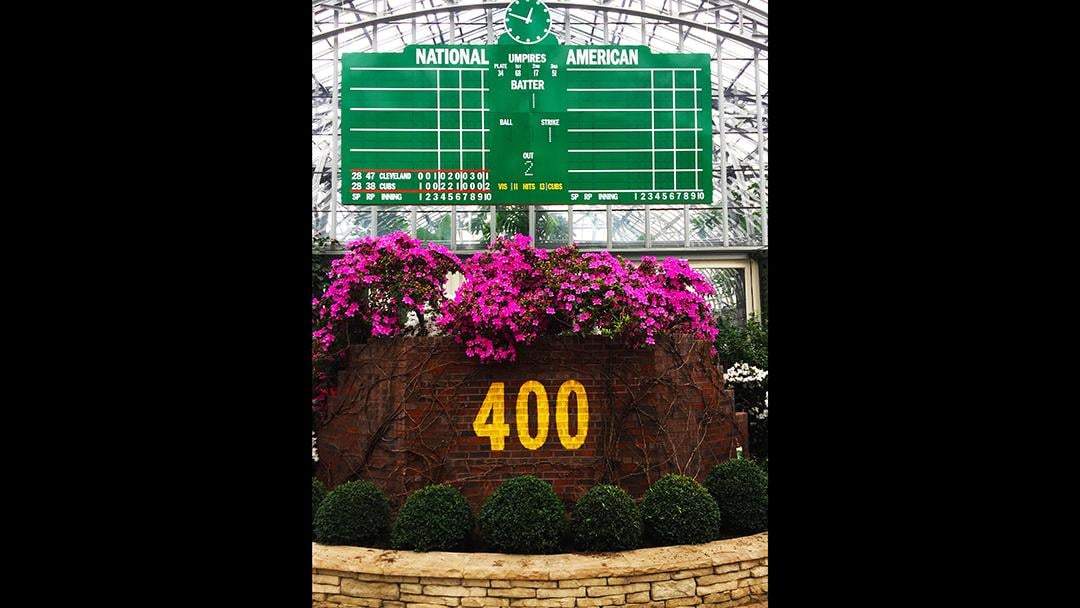 "Spring training" takes on a new meaning at the Garfield Park Conservatory. (Courtesy of Garfield Park Conservatory)
3. Go green
The One Earth Film Festival kicks off this weekend with a wide-ranging selection of 30 films related to environmental topics, including family friendly titles such as "Stories of Trust" and more contemplative documentaries like "How to Let Go of the World." Screenings take place at nearly 40 locations in the city and suburbs, from Garfield Park to Oak Park.
Details: Friday through March 12. Screening times and locations vary. $6 suggested donation per screening, advanced ticket reservations encouraged. 
4. Treat yourself
Make Sunday funday at Time Out Chicago's Treat Yo' Self, billed as a "dessert tasting extravaganza." Pick from one of three sessions and indulge in treats such as warm cookies, sundaes and specialty cakes from six Chicago bakeries. Tickets include a beer, signature cocktail, chair massages and psychic readings, if you're so inclined.
Details: 11:30 a.m.-1:30 p.m.; 2 p.m.-4 p.m.; 4:30 p.m.-6:30 p.m. Sunday at Artifact Events, 4325 N. Ravenswood. $30. | MAP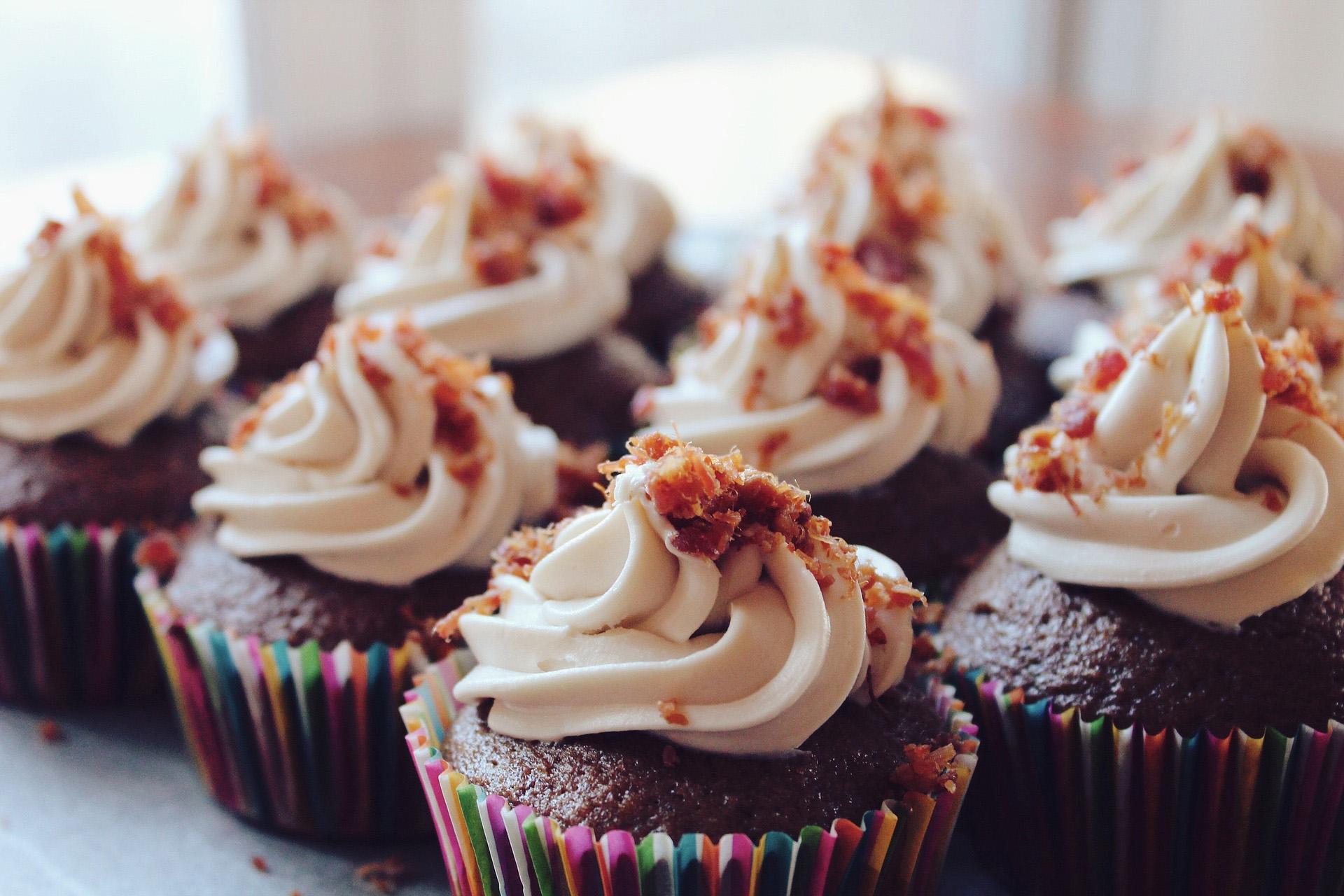 Enjoy a wide range of desserts at Time Out Chicago's Treat Yo' Self.
5. Sip
The 5th Annual Windy City Brewhaha brings 34 breweries and a trio of distilleries under one roof. Sample up to 15 3-ounce pours during one of two sessions.
Details: 1-4 p.m.; 6-9 p.m. Saturday at Revel Fulton Market, 1215 W. Fulton St. $52. | MAP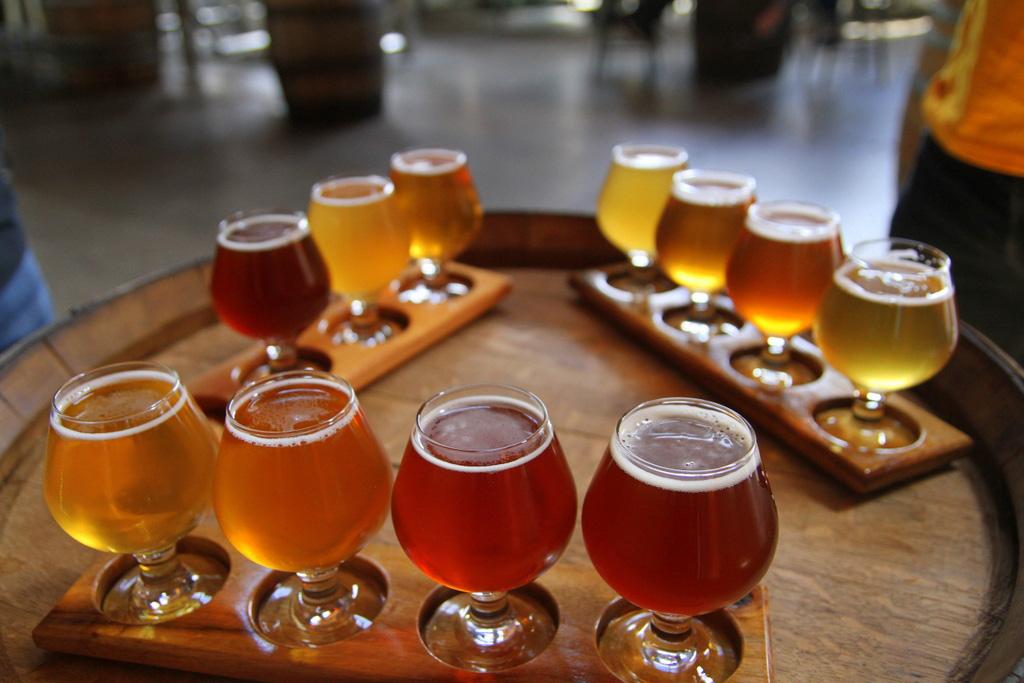 Sample up to 15 beers at the Chicago Brewhaha. (Danielle Griscti / Flickr)
6. Dream
The Chicago Philharmonic partners with Visceral Dance Chicago and choreographer Nick Pupillo for a music- and dance-infused rendition of Fyodor Dostoyevsky's story "The Dream of a Ridiculous Man." The one-time performance includes the musical styles of Dmitri Shostakovich and Radiohead's Jonny Greenwood, among others.
Details: 3 p.m. Sunday at the Harris Theater, 205 E. Randolph St. $25-$75. | MAP
7. Sweat
Dance your way into the weekend with the Afro-Mexican sounds of Las Cafeteras. The six-member band from East Los Angeles was described by the LA Times as having a "uniquely Angeleno mishmash of punk, hip-hop, beat music, cumbia and rock." Sounds like a party.
Details: 8:30 p.m. Friday at Thalia Hall, 1807 S. Allport St. $15-$20. | MAP 
8. Gaze, graze
Love a good view with your brunch? Get an early start to your Saturday at Yoga, Mimosas and Brunch at Willis Tower. Tickets include private access to the Skydeck, an all-levels vinyasa yoga class and brunch provided by Bang Bang Pie.
Details: 7:30-10 a.m. Saturday at the Willis Tower, 233 S. Wacker Drive. $40. | MAP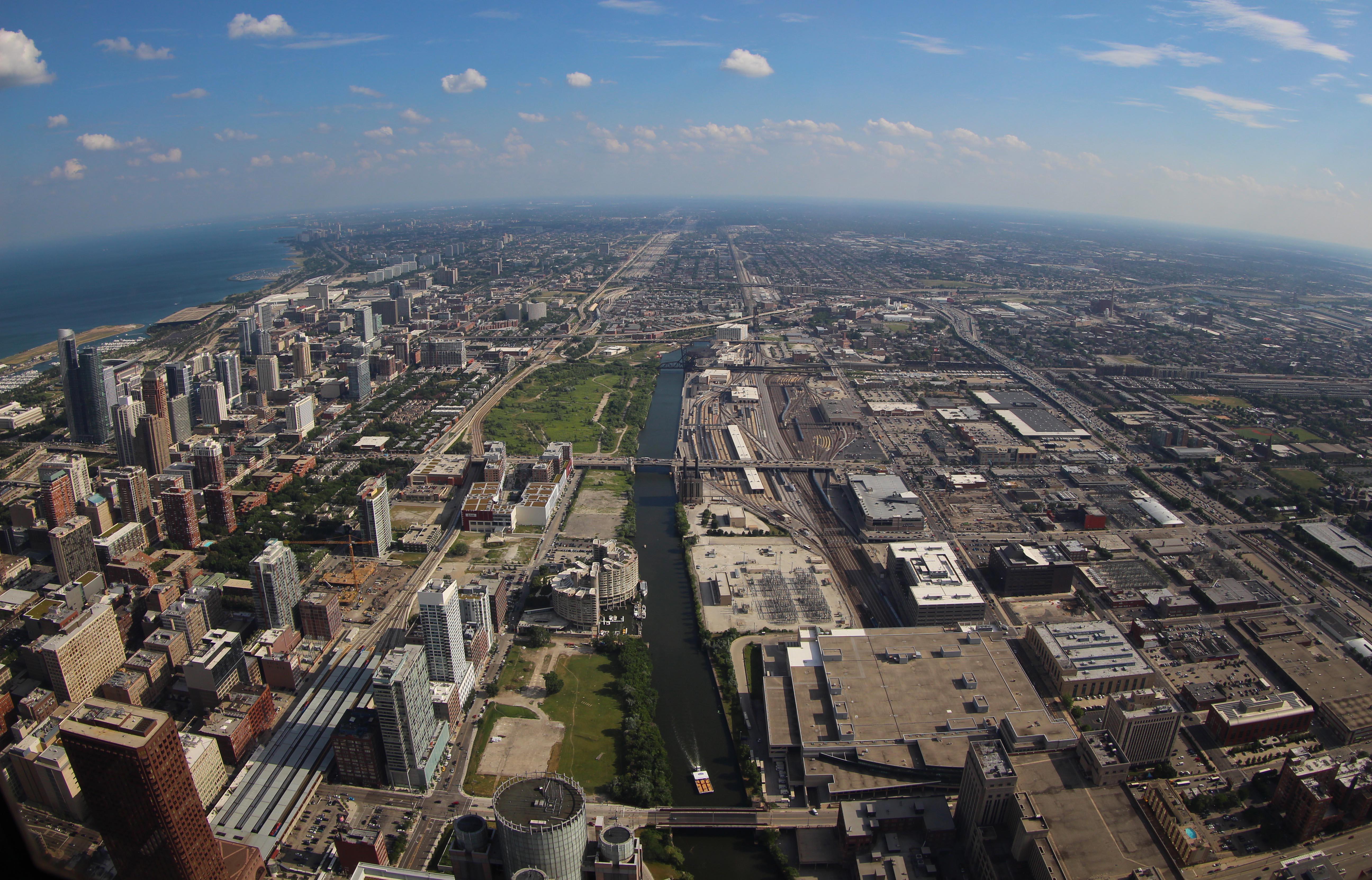 Enjoy views like these from the Willis Tower while in downward dog. (Roy Luck / Flickr)
9. Admire
French photographer Laurent Millet presents his first Chicago exhibition "Somnium," which includes four bodies of work that examine the relationship between the real and the imagined. Head to the opening reception for the chance to meet Millet. 
Details: 5-7 p.m. Friday at the Catherine Edelman Gallery, 300 W. Superior St. Exhibit runs through April 29. Free admission. | MAP

10. Step up
The ERA dances its way into the weekend, headlining a dance-heavy performance infused with DJ sets from local artists and an a capella performance by The Remedy.
Details: 6 p.m. Sunday at The Promontory, 5311 S. Lake Park Ave. $5-$10. | MAP
Events listed are subject to change. We recommend double-checking times and locations before you head out the door. Want to share your upcoming events with us for consideration in a future roundup? Send us an email.
---