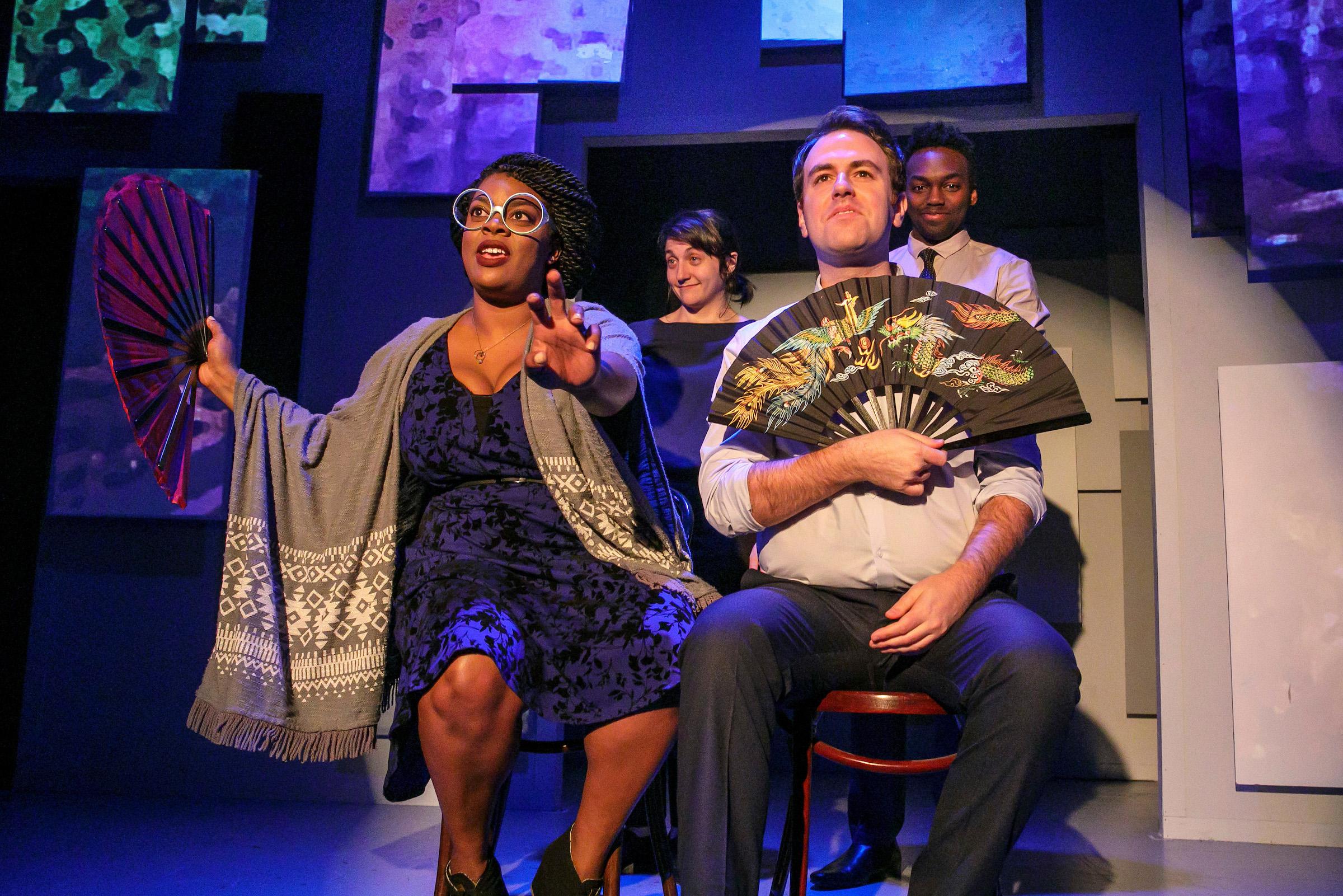 The Second City's "The Winner … of Our Discontent" is one of the productions offering discounted tickets as part of Chicago Theater Week. (Courtesy of Todd Rosenberg)
1. Clap
Still haven't been chosen for the "Hamilton" lottery? Get your theater fix during Chicago Theater Week 2017. Discounted tickets on sketch comedy shows, children's theater, musicals and dramas are among the 125-plus options across the city and suburbs.
Details: Thursday through Feb. 19 at more than 125 productions in theaters from Lake Forest to Glen Ellyn. Tickets range from $15-$30.

2. Devour
Every day in Chicago is Pizza Day, but there is apparently a National Pizza Day on the calendar this week, and you can celebrate locally at the Chicago Pizza Party. On the menu: 20 pizza styles from local spots like Lou Malnati's and Happy Camper, DJs, themed games and prizes. Confident in your pizza-eating abilities? Head to Bottled Blonde Thursday after work to participate in a pizza-eating competition for the chance to win two tickets to Saturday's festivities.
Details: 2-9 p.m. Saturday at the Ravenswood Event Center, 4043 N. Ravenswood Ave. $20 entry; food and beer tickets cost $2 and can be used for slices (one ticket) and beer (three tickets).  | MAP
Put your pizza skills to the test at the Chicago Pizza Party, where 16 vendors are serving up slices. (jeffreyw / Wikimedia Commons)
3. Ride
The Progressive International Motorcycle Show unveils new models from Harley-Davidson, BMW and Kawasaki, among others. Grab a seat on your dream bike, learn about your favorite brands from ambassadors and enter the sweepstakes for a chance to head home with a new motorcycle of your own.
Details: 1-8 p.m. Friday; 9 a.m.-9 p.m. Saturday; 10 a.m.-5 p.m. Sunday at the Donald E. Stephens Convention Center, 5555 N. River Road. $18 daily admission for Friday or Saturday; $27 for two-day admission; $29 for Sunday-only admission; free for kids ages 11 and under. | MAP
4. Listen
Let sounds of jazz improv, pop-inspired minimalism and more wash over you at The Black Composer Speaks concert and discussion series. The second annual event features a roundtable discussion hosted by Steve Bynum, of WBEZ's "Worldview," on inclusion and access in new art before handing over the stage to a number of African-American composers like widely acclaimed cellist Tomeka Reid and pianist Olly Wilson.
Details: 5:45 p.m. discussion followed by 7:30 p.m. performance Friday at The Promontory, 5211 S. Lake Park Ave. $25-$35 | MAP
5. Wrestle
Watch "Ruth Bader Gunsberg" take on "Second to Nun" at the Chicago League of Lady Arm Wrestlers' CLLAW XXVI: Battle of the CLAAWentines. The event features the musical stylings of the Jacob Horn Trio between matches, and the opportunity to bet on favored wrestlers with CLAAW's currency: CLLAWBUX. Paying off referees is encouraged.
Details: 9 p.m. Saturday at the Logan Square Auditorium, 2539 N. Kedzie Ave. $15. | MAP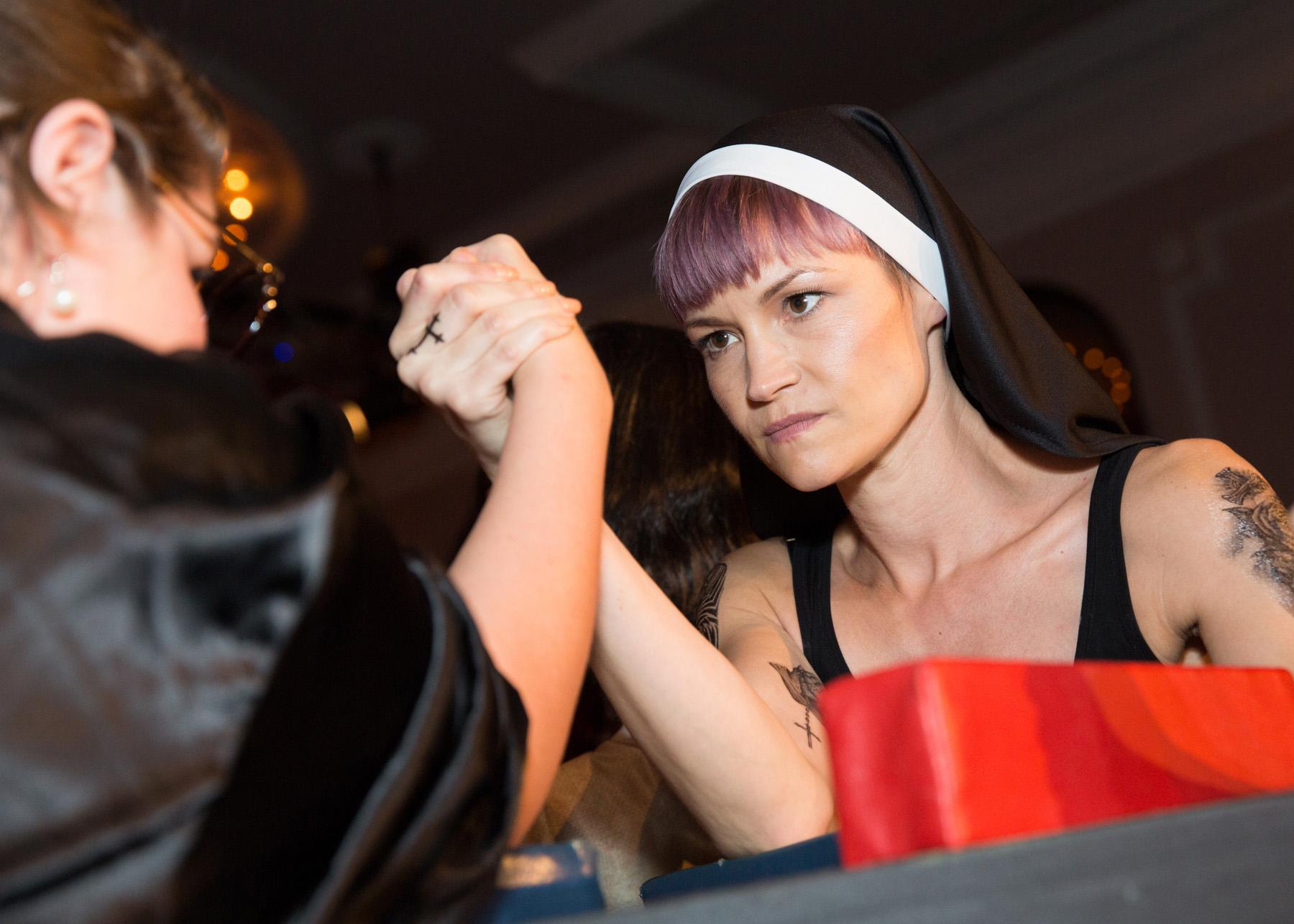 Caption: "Ruth Bader Gunsberg" and "Second to Nun" compete at the CLAW XXV match at Logan Square Auditorium (Courtesy of Trainman Photography)
6. Swoon
Get an early jump on Valentine's Day and head back in time with Evan Tyrone Martin as he stars in "Unforgettable: Falling in Love with Nat King Cole." The Chicago vocalist includes classic songs "L-O-V-E" and "Smile" among others in his set.
Details: 8 p.m. Saturday at the Center for Performing Arts at Governor's State University, 1 University Pkwy. $28-$36.  | MAP
7. Engage
Gain insight into what it means to be homeless in Chicago at a screening of "The Homestretch," a documentary about three local teens navigating life in the city while homeless. The screening is part of the "House" exhibit hosted by the Weinberg/Newton Gallery, and offers an opportunity to speak with one of the individuals in the film as well as scholars who've studied the topic at a post-screening cocktail reception and panel discussion. 
Details: 4:30-7:30 p.m. Thursday at the Weinberg/Newton Gallery, 300 W. Superior St. Free. RSVP required. | MAP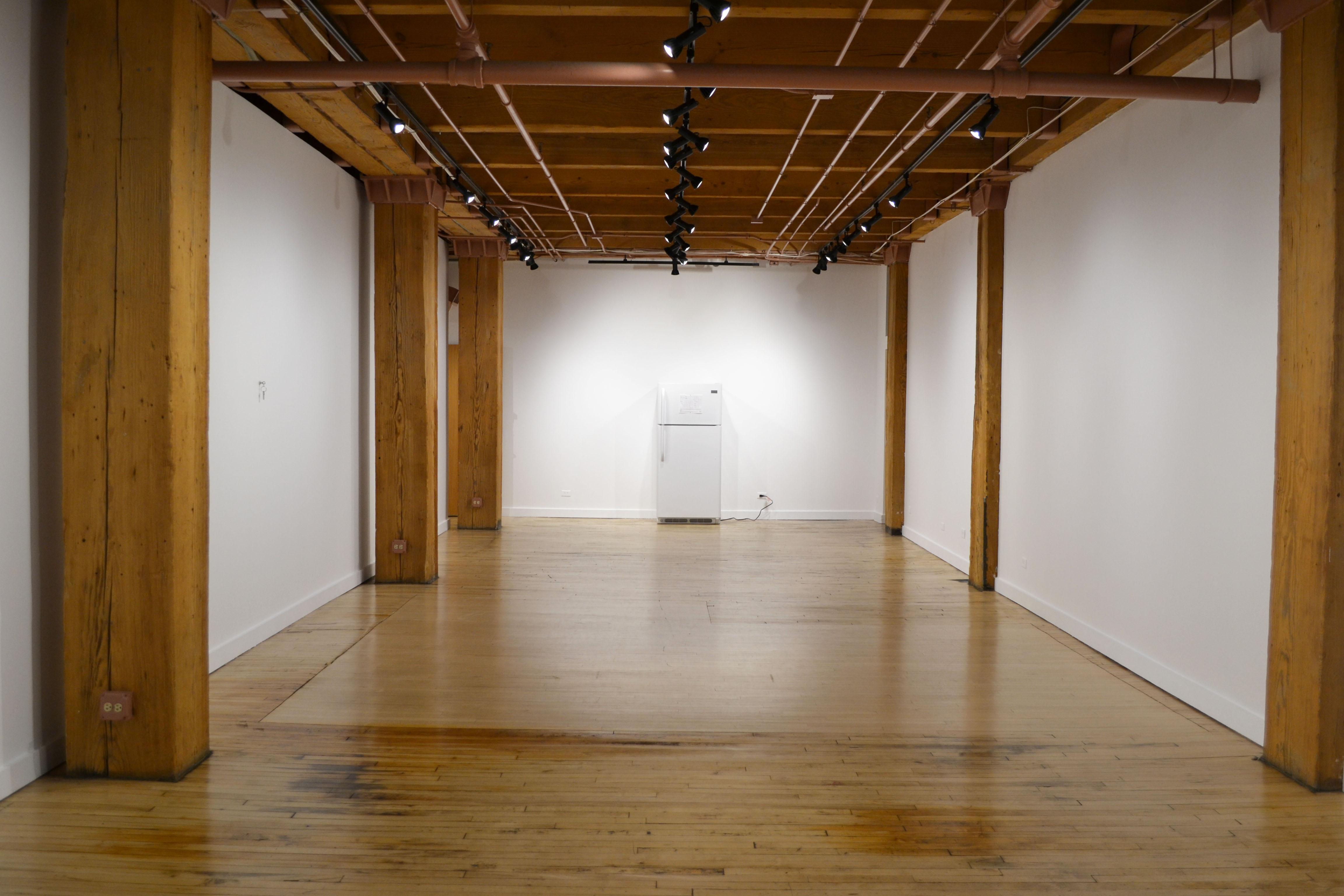 Catch the screening of "The Homestretch" and gain insight into the way homelessness is impacting Chicago. (Maya Miller / Chicago Tonight)
8. Dance
The duo Cherub & the Floozies brings their electric-indie music to the city as part of their 19-stop Your Girlfriend Already Bought Tickets Tour, featuring songs like "Monogamy" and "Doses and Mimosas." 
Details: 9 p.m. at the Riviera Theater, 4746 N. Racine Ave. $28.50-$31. | MAP
9. Start Your engines
The largest auto show in North America, the Chicago Auto Show is back for its 109th year. The 10-day event showcases nearly 1,000 vehicles and offers the chance to check out experimental and concept cars, sport utility vehicles and more wonderous wheels at numerous exhibits. Special appearances and events take place daily.
Details: 10 a.m.-10 p.m. Saturday through Feb. 19; 10 a.m.-8 p.m. Feb. 20 at McCormick Place, 2301 S. Lake Shore Drive. Single-day tickets: $13; $7 for seniors and children. | MAP
Almost 1,000 cars are on display as part of Chicago Auto Week. (IFCAR / Wikimedia Commons)
10. Wander
Explore the history of tattoos and watch artists at work at The Field Museum's "Tattoo" exhibit (open through April 30). The museum is offering free admission through the end of February and discounted prices for shorter-term exhibits. Learn more about "Tattoo" here.
Details: Free admission continues through Feb. 28 at The Field Museum, 1400 S. Lakeshore Drive. Free | MAP
Events listed are subject to change. We recommend double-checking times and locations before you head out the door. Want to share your upcoming events with us for consideration in a future roundup? Send us an email.
---