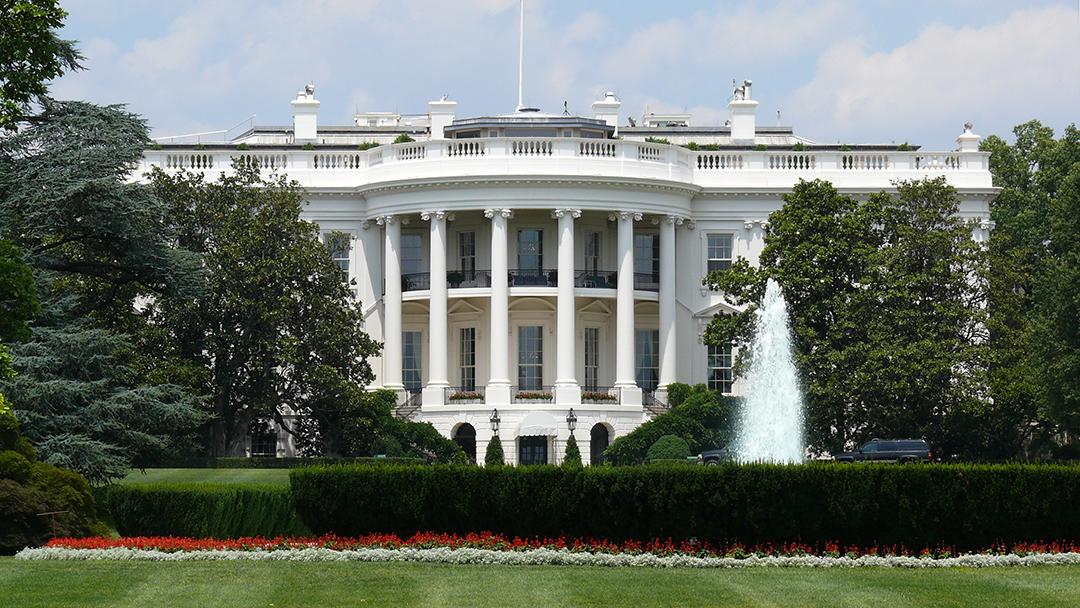 (Ad Meskens / Wikimedia Commons)
1. Watch
Whether you need a drink to celebrate or cope, take a long lunch break Friday to catch Wise Owl's presidential inauguration watch party. The drinkery and cookhouse hosts "Mr. Trump Goes to Washington," a homage to the 1939 film of a similar title featuring a politician fighting against a corrupt system. While assistant manager Jermaine Hudson expects there to be some spillover from a nearby protest set to take place during the ceremony, he said the event is a "celebration of the institution of the presidency, not an endorsement."
Details: 11 a.m.-3 p.m. Friday at Wise Owl, 324 S. Racine Ave. $8 lunch special. | MAP

2. Laugh
If political satire seems more appealing than political reality, the Capitol Steps are performing their seminal show "What to Expect When You're Electing." Made up of a number of former and current Capitol Hill staffers, the troupe delves into the 2016 presidential election and teases out what life may look like under the incoming administration.
Details: 7:30 p.m. Thursday; 8 p.m. Friday; 5 p.m. and 8 p.m. Saturday; 2 p.m. Sunday at the North Shore Center for Performing Arts, 9501 Skokie Blvd. $32.50-45.50. | MAP
3. Marvel
Join approximately 50,000 people expected to flood the streets of downtown Chicago Saturday in hopes of bringing attention to an array of women's rights issues at the Women's March on Chicago. Event organizer Liz Radford says the rally and subsequent march will not only highlight women's rights, but will also touch upon topics that were raised during the presidential election.
Details: Rally begins at 8:30 a.m. at Columbus Drive just north of Jackson Drive, follwed by a march. Free. 

4. Discover
Chicago's longest-running fringe theater festival opens Saturday with a one-night only performance of "Full Moon Vaudeville," featuring cabaret-style music, spoken word poetry and dance with Ian Belknap and others. Now in its 28th year, the Rhinoceros Theater Festival provides a platform for local and national artists whose acts tend toward the experimental. Expect faux lectures, modern operas and unique panel discussions.
Opening night: 7 p.m. Saturday; fesitval continues through Feb. 26 at Prop Thtr, 3502 N. Elston Ave. $12-$15, or pay-what-you-can at the door. | MAP 

5. Sir laugh-a-lot
Join John Cleese for a screening of his masterpiece "Monty Python and the Holy Grail" followed by a discussion led by the actor and writer himself. The comedian is set to discuss the making of the 1975 film and touch upon other highlights of his career. Cleese sat with Phil Ponce in 2015 and left the host smiling ear-to-ear. Watch that discussion below.
Details: 3 p.m. Sunday at the Chicago Theatre, 175 N. State St. $65-85 | MAP
6. Groove
Emerging rap artist Isaiah Rashad showcases his work on the Lil Sunny Tour. The 25-year-old rapper from Chattanooga, Tennessee, has been featured on a handful of songs with Chicago's prodigal Chance the Rapper, and is expected to draw large crowds.
Details: 6 p.m. and 9:30 p.m. Friday at the Double Door, 1551 N. Damen Ave.  $15; $50 (VIP) | MAP
7. Imagine
Innovative puppeteers will be displaying their craft through public performances, workshops and symposiums during the International Puppet Theater Festival. The biennial event includes works presented by the Museum of Contemporary Art, Lookingglass Theatre, The House Theatre of Chicago, Blair Thomas & Co. and Links Hall, among others.
Details: Thursday through Jan. 29 at various times and Chicago locations, including the Studebaker Theater, 410 S. Michigan Ave. Tickets range from fee to $40. | MAP
Video: Chicago Tonight explores the inaugural 2016 festival. Don't miss a story about this year's festival airing Thursday.
8. Chow down
In anticipation of the Chinese New Year, which begins Jan. 28, the Chicago Chinese Cultural Institute hosts a dumpling dinner. Learn how to make the Chinese dish and its 1,800 year-old history. Following the hands-on lesson, dig into a full meal.
Details: 3-4:30 p.m. Saturday at the Hing Kee Restaurant, 2140 S. Archer Ave. $35-$40. | MAP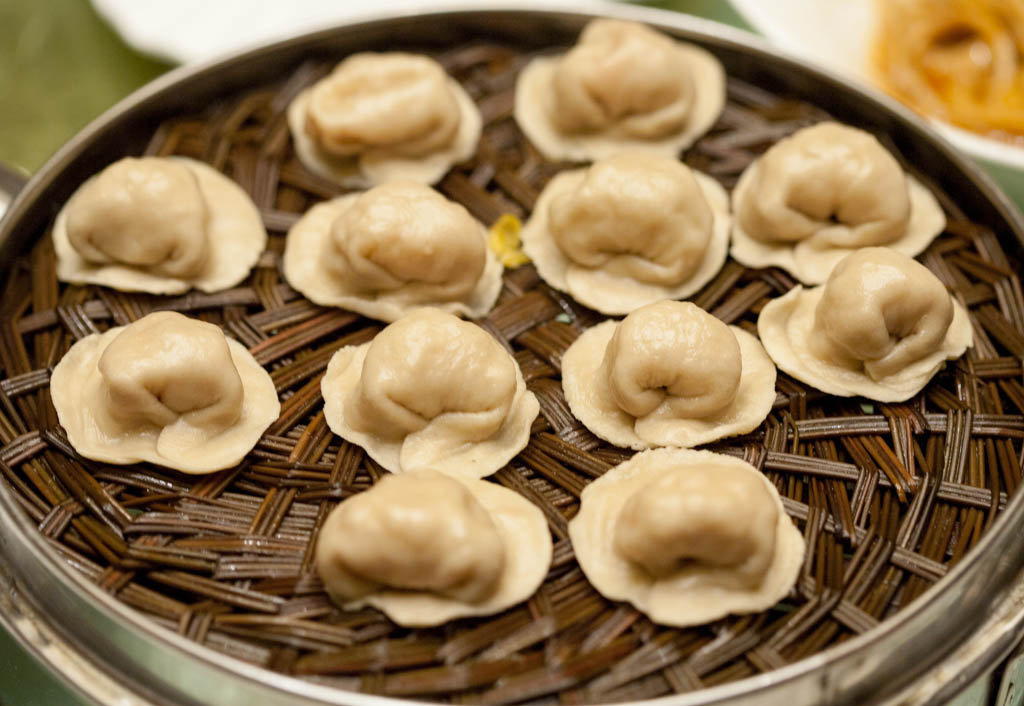 Learn how to make dumplings for eating the traditional Chinese dish. (Charles Haynes / Flickr)
9. Experiment
Escape reality when you step into the opening ceremony of the "Kjell Theøry: Prologue" exhibition that combines performance, language and emerging technologies to tell stories surrounding gender fluidity. The exhibition is complemented by three weekends of augmented reality performances taking place at the nearby Graham Foundation, including a performance ($12-$15) following Friday's opening reception.
Opening reception: 5:30-7 p.m. Friday at the International Museum of Surgical Science, 1524 N. Lake Shore Drive. Free. Exhibit continues at the museum through April 9. General admission: $15. | MAP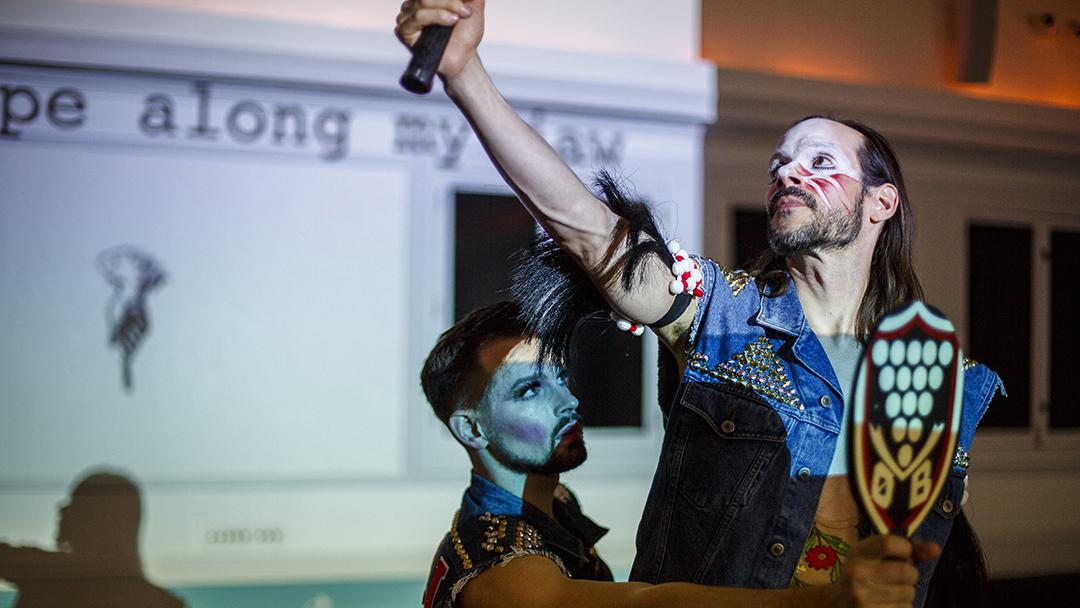 Anatomical Theaters of Mixed Reality collaborate on the exhibition "Kjell Theøry: Prologue." (Courtesy of Grace Duval)
10. Play
The newest home of the Chicago Children's Theater opens its doors to the public this weekend when The Station hosts an open house. Festivities include building tours, classes, snacks and giveaways. 
Details: 3-5 p.m. Sunday at The Station, 100 S. Racine Ave. The event is free, but pre-registration is requested. | MAP
Events listed are subject to change. We recommend double-checking times and locations before you head out the door. Want to share your upcoming events with us for consideration in a future roundup? Send us an email.
---