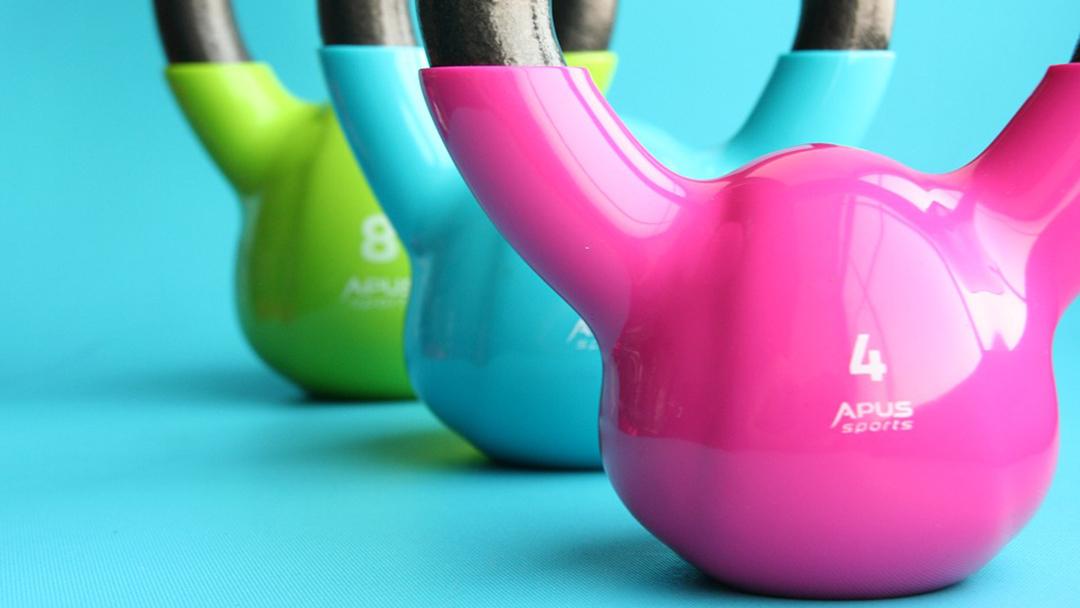 1. Burn
Stay true to your New Year's resolution and burn off some of those Christmas cookies during the Chicago Park District's annual Free Fitness Week. Lap swimming, kickboxing, yoga and Pilates are a few of the free-of-charge programs offered at dozens of fitness centers across the city. Advance registration online is recommended.
Details: Hours vary by location. Continues through Sunday at most of the 72 Chicago Park District fitness centers, including at Columbus Park, 500 S. Central Ave. Some fitness centers are closed Saturday and Sunday. Check here for a complete list of locations. Free. | MAP

2. Donate
Lake Effect Clarinet Quartet, Red Star Brass, Ursa Ensemble and other groups perform chamber music at a Concert for Compassion, which aims to "use the power of music to both bring positivity into our troubled world and directly impact the lives of people that are in need of help." All donations benefit Refugee One, a nonprofit that aids refugee families in resettlement.
Details: 3 p.m. Sunday at the  Holy Trinity Lutheran Church, 1218 W. Addison St. $10-100 suggested donation. | MAP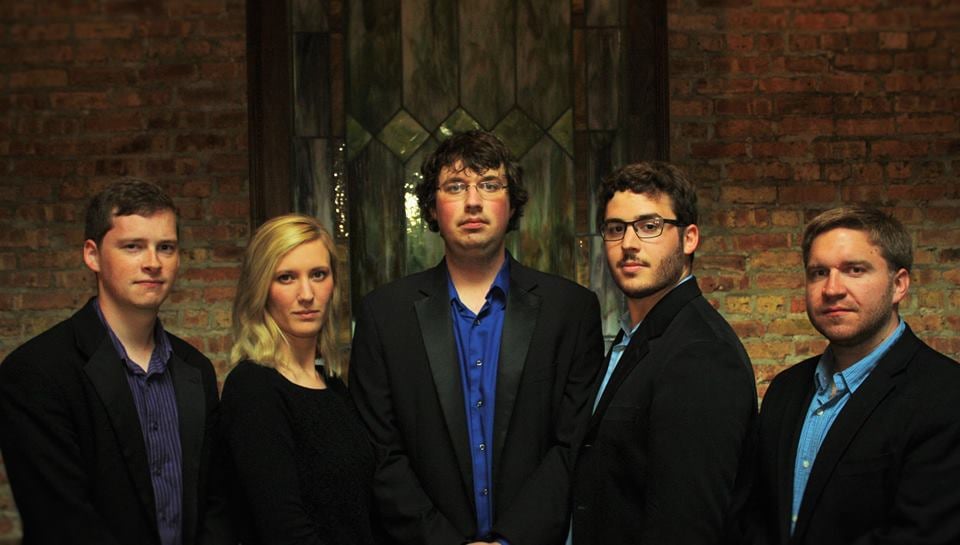 Red Star Brass is one of several local chamber music groups featured at the "Concert for Compassion." (Facebook)
3. Discover
The Peggy Notebaert Nature Museum opens its vault of rarely seen critters and taxidermy in honor of its 160th Birthday Party, presented as part of a weeklong celebration that continues through Monday. Scavenger hunts, prizes, treats and a chance to chat with the museum's scientists about the collection are also on tap at Saturday's event. 
Details: 11 a.m.-1 p.m. Saturday at the Peggy Notebaert Nature Museum, 2430 N. Cannon Drive. Free with general admission: $9, $7 for students and seniors; $6 for kids ages 3-12. | MAP
4. Swing
In honor of Dr. Martin Luther King Jr.'s legacy, legendary pianist Alvin Waddles leads a choir of over 100 singers and musicians to perform the annual concert, Too Hot To Handel: The Jazz Gospel Messiah. Rodrick Dixon, Alfreda Burke and Karen Marie Richardson perform solos over a high-spirited set of songs that blend jazz, gospel, blues and soul.
Details: 7:30 p.m. Saturday; 3 p.m. Sunday at the Auditorium Theatre of Roosevelt University, 50 E. Congress Pkwy. $29-$78. | MAP
---
5. Discuss
In Martin Scorsese's film "Silence" two Christian missionaries journey through the perilous terrain of Japan in search of their missing mentor. The film, which is based on the 1966 novel by Shusaku Endo, offers a glimpse into 17th century Japan when Jesuit missionaries and the Catholic Japanese population were persecuted for their beliefs. Attend a screening of the film followed by a discussion that dives deeper into the history with Cardinal Blase J. Cupich of the Archdiocese of Chicago. All religions and backgrounds welcome.
Details: 4:45 p.m. Sunday at the Music Box Theatre, 3733 N. Southport Ave. $9-$11. | MAP
6. Feast
Sink your teeth into a dizzying array of artisan grilled cheese sandwiches at Time Out Chicago's Grilled Cheese Meltdown. Sample selections from Dusek's, Cheesie's Pub and Grill and South Water Kitchen, among others, before voting for your favorite. Ticket includes tastings from each restaurant, tomato soup from Same Day Café, plus cider and beer. DJ Timmy spins. Choose from a trio of two-hour sessions throughout the day.
Details: Sessions at 11:30 a.m., 2:00 p.m., and 4:30 p.m. Sunday at Thalia Hall, 1807 S. Allport St. $27.50. | MAP
The humble, comforting grilled cheese gets its day in the sun this weekend. (Vanessa Druckman / Flickr)
7. Laugh
A group of young editorial assistants working at an acclaimed New York magazine duke it out for a promising career opportunity in the play "Gloria." MacArthur "Genius" grant-winning playwright Branden Jacobs-Jenkins makes a comical critique of the cutthroat nature of journalism in his play that the New York Times has called "a whip-smart satire."
Details: 8 p.m. Saturday; 2 p.m. and 7:30 p.m. Sunday at the Goodman Theatre, 170 N. Dearborn St. Performances continue through Feb. 19. $18-$65. | MAP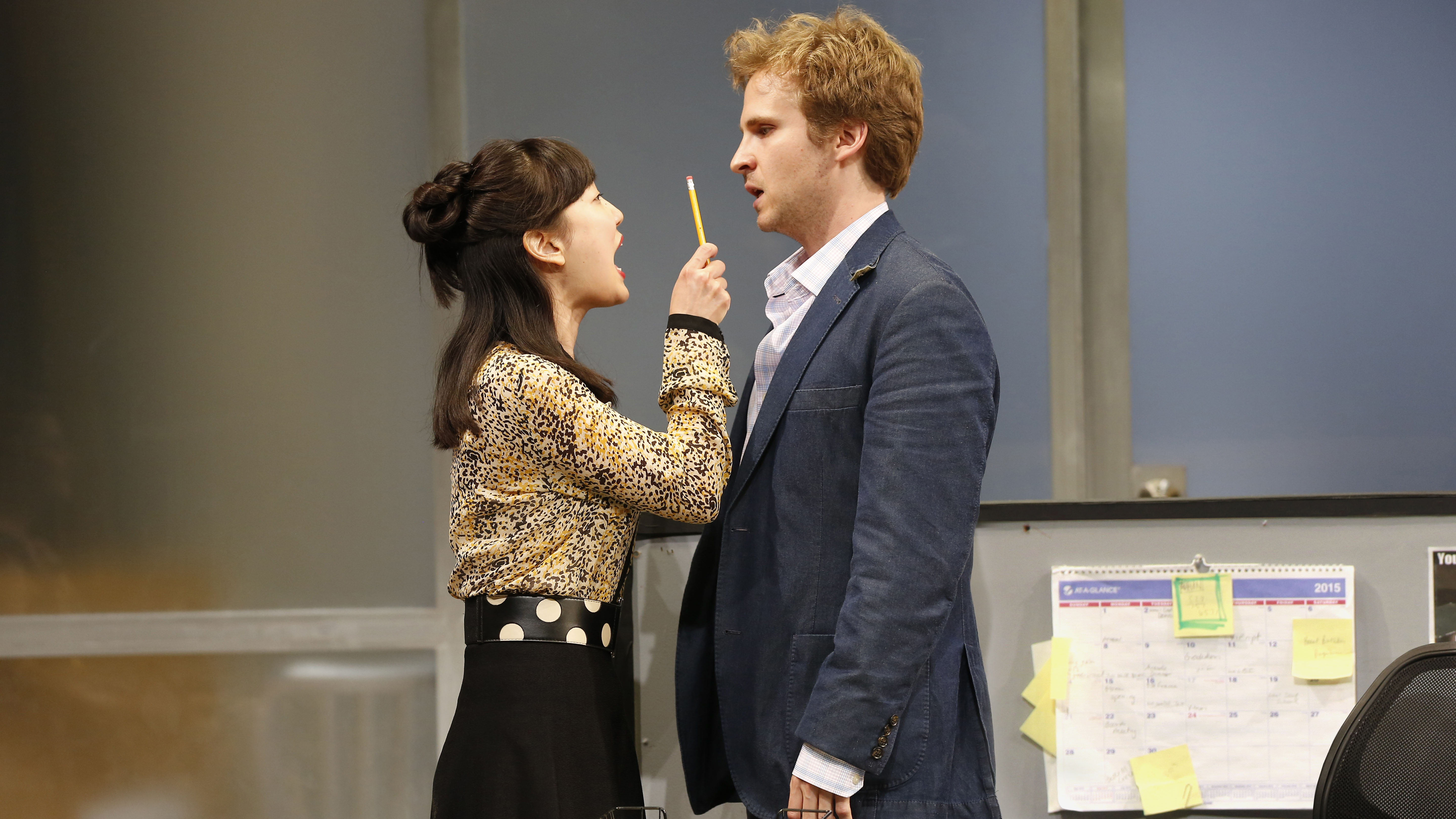 Jennifer Kim and Ryan Spahn in "Gloria." (Carol Rosegg / Goodman Theatre)
8. Learn
Ayana Contreras, host of Vocalo's "Reclaimed Soul," is moderating a panel of music experts, historians and live performers at the Chicago History Museum's Chicago Voices Talk. The discussion focuses on the legacy of "Queen of Gospel" Mahalia Jackson, whose voice and music contributed to the civil rights movement. Panelists include Robert Marovich, author of "A City Called Heaven: Chicago and the Birth of Gospel Music"; Joy L. Bivins, the museum's director of curatorial affairs; and Johari Jabir, associate professor of African-American studies at the University of Illinois at Chicago. The event also features a live gospel performance by members of the Trinity United Church of Christ choir.
Details: 5 p.m. Sunday at the Chicago History Museum, 1601 N. Clark St. $10; $5 for students and members. | MAP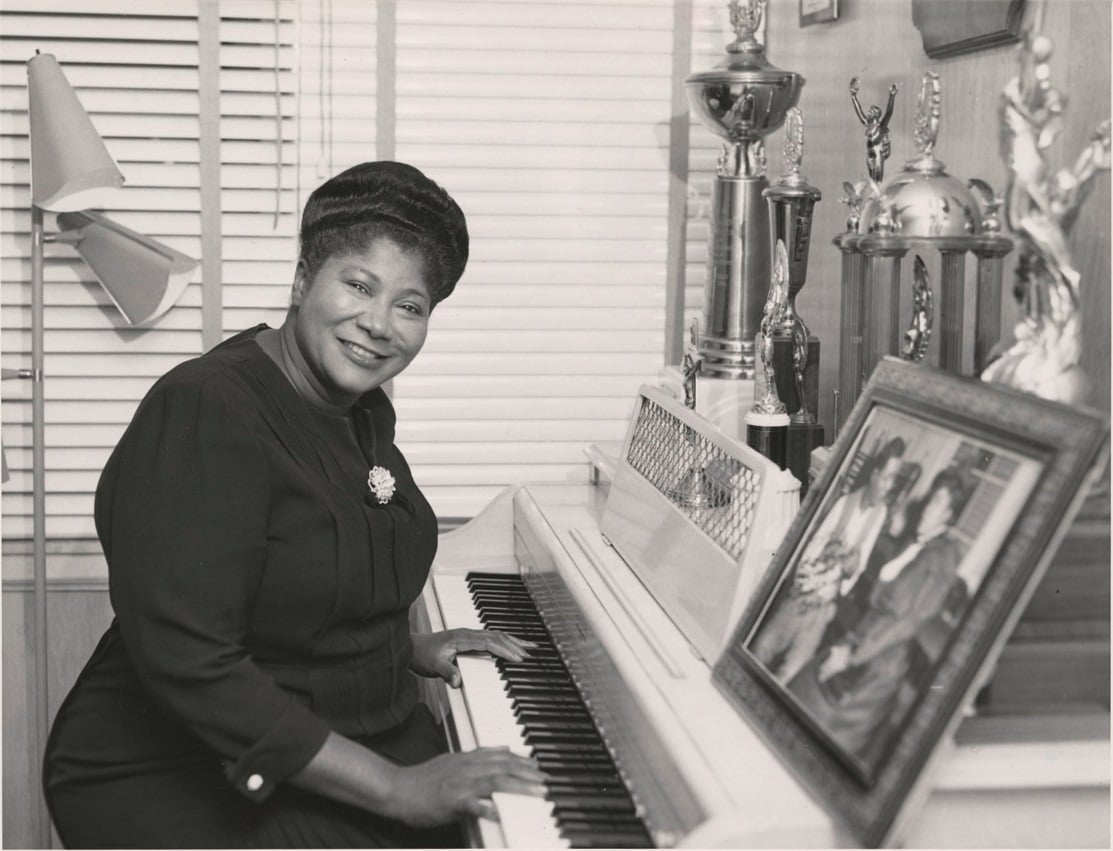 "The Queen of Gospel" Mahalia Jackson is the subject of a panel discussion at the Chicago History Museum. (Chicago History Museum Facebook)
9. Examine
Vibrant graffiti-style paintings and sculptures highlight a new exhibition called "Off The Wall." Get to know the street-art-informed artists Derric Clemmons, Ronit Wiener and John Yaou at Friday's opening reception, which includes food and drinks. The opening is also part of the Chicago Arts District's 2nd Fridays Gallery Night.
Details: Opening reception 6 p.m. Friday at Studio Oh!, 1837 S. Halsted St. Exhibition runs through Feb. 28. Free. | MAP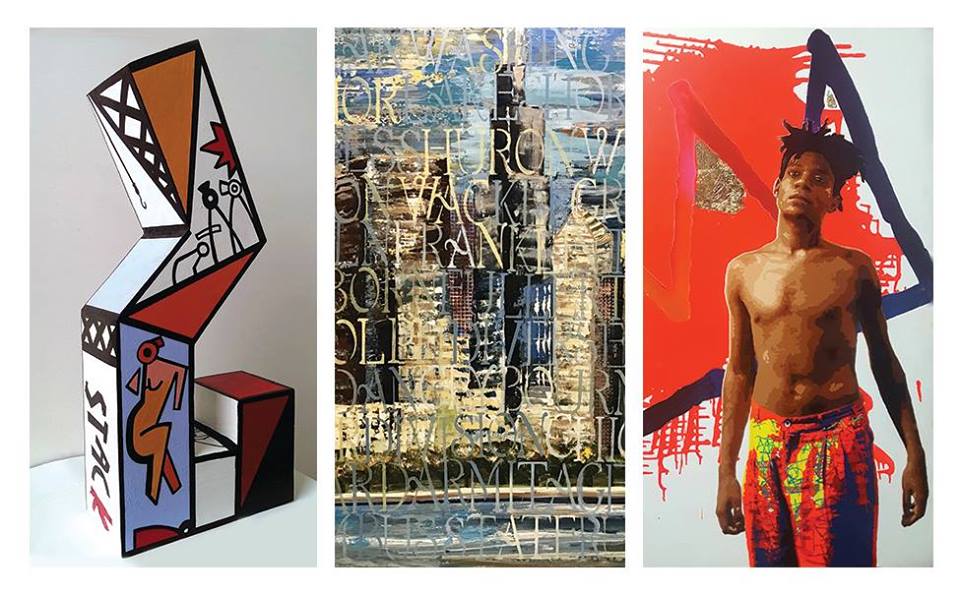 Select works from the "Off The Wall" exhibition at Studio Oh! (Studio Oh! Facebook)
10. Dream
In "Sleep Talk," local choreographer Ashley Fargnoli has conceived an immersive, experimental dance work that explores the "revealing, disturbing, and even humorous side" of the unconscious. The performance incorporates music, audio recordings and video installations inspired by Fargnoli's own experience sleep talking as a result of her past work as a trauma therapist. The project received partial funding from a grant from the city's Department of Cultural Affairs and Special Events.
Details: 7 p.m. Friday-Sunday at Links Hall, 3111 N. Western Ave. $10. | MAP
Events listed are subject to change. We recommend double-checking times and locations before you head out the door. Want to share your upcoming events with us for consideration in a future roundup? Send us an email.
---