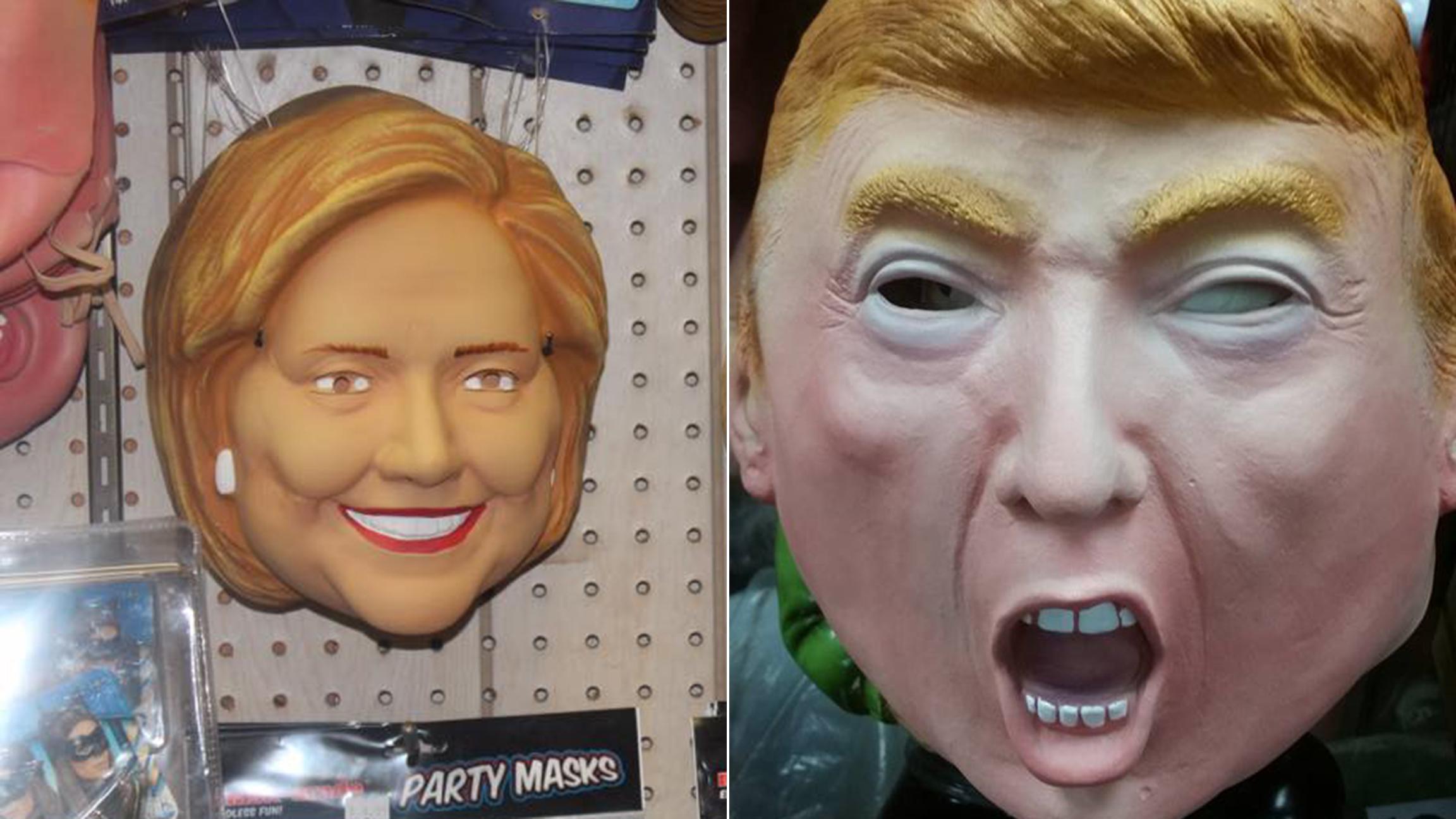 Face your fears: Halloween is approaching. Have you picked out a costume yet? (Fantasy Costumes / Facebook)
1. Procrastinate
Can't decide between dressing up this year as a 400-pound hacker or a basket of deplorables? Browse the aisles at outfit emporium Fantasy Costumes, which celebrates the arrival of All Hallows' Eve with round-the-clock store hours. Yes, truly: You can shop for a wig or a wand at 3 a.m. Just make sure you get a nap in before the big night, or you might end up as a "nasty woman" – or man. (Thanks for the costume ideas, Washington Post.) 
Details: Open 24 hours daily through 9 p.m. Monday at Fantasy Costumes, 4065 N. Milwaukee Ave. | MAP
2. Strut
What good is a gorgeous getup if you don't take it out for a public showing? Flaunt your creative chops at the 20th annual Northalsted Halloween Parade, which features a "Scream, Queen" theme. A costume contest includes awards for winners of best drag, group, scariest and theme apparel. For kids: Celebrate on Saturday with crafts, games and treats at Space Park (815 W. Roscoe St.) from 10 a.m.-2 p.m.
Details: Parade registration 5-7 p.m. Monday; parade steps off 7:30 p.m. at Halsted Street and Belmont Avenue. Free. | MAP
3. Plot
Remember when the act of opening a map required unfolding rather than clicking? Embrace the lost art of plotting on paper at the fourth annual Chicago International Map Fair, where about 35 dealers from around the world sell antique maps, prints, books and globes. The fourth annual fair also includes lectures, including "American Presidents and Politics Through Maps."
Details: 10 a.m.-5 p.m. Saturday; 10 a.m.-3 p.m. Sunday at the Chicago Cultural Center, 77 E. Randolph St. $5-$10 suggested donation. | MAP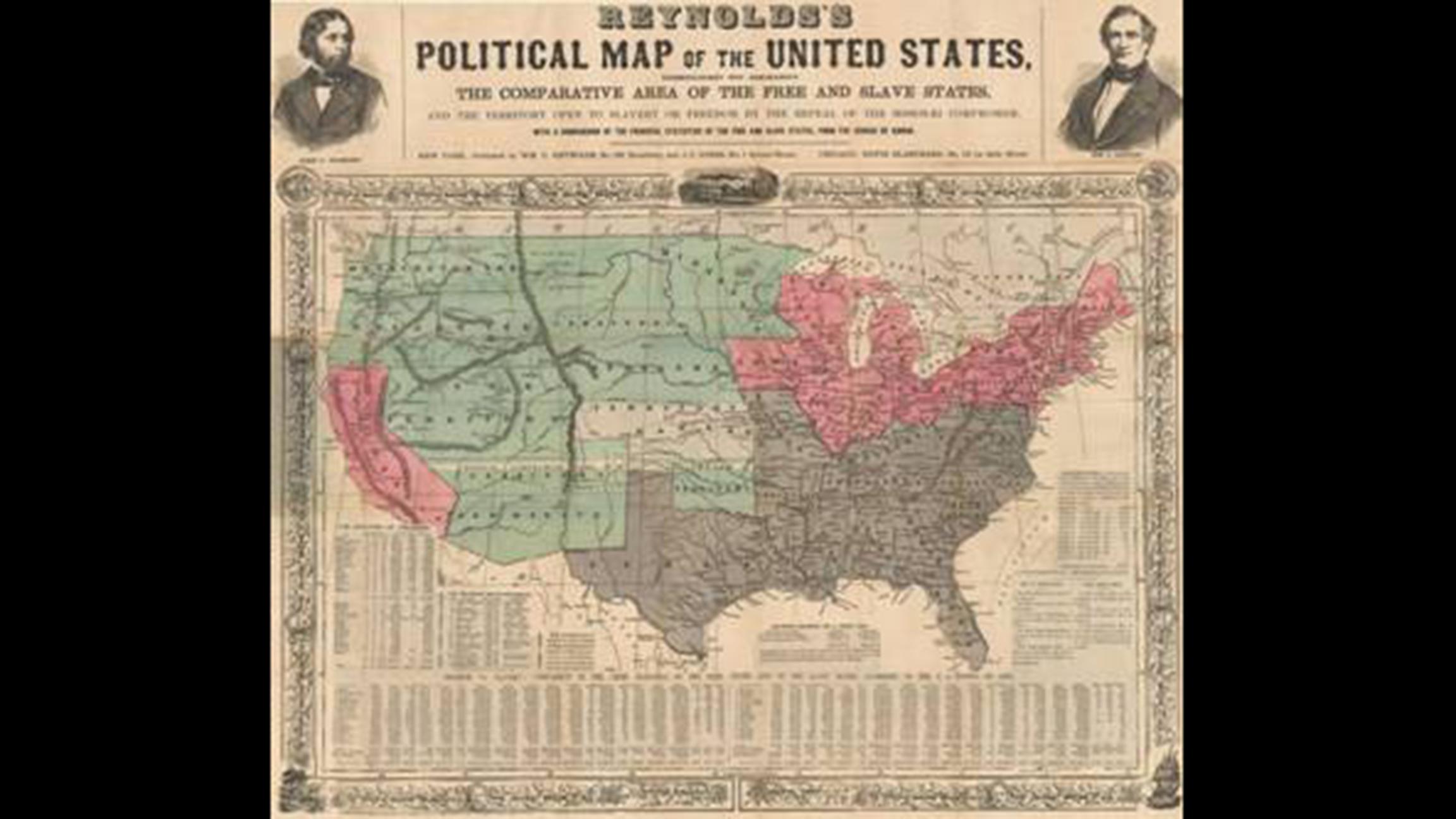 Peruse vintage maps like this 1856 beauty from Rufus Blanchard and William Reynolds at Chicago Cultural Center. (Courtesy of Chicago International Map Fair)
4. Investigate
A suburban haunted house gets high tech with a virtual reality assist. Strap on a headset for Screams VR's "Nightfall: Revenge of the Witch" walk-through experience. The premise: You take a wrong turn in the woods and inadvertently stumble into a witch's den. Good luck, say those of us for whom haunted houses (even the church basement variety) are too panic-inducing.
Details: 15-minute tours start at 7 p.m. through Monday at Screams VR at the 13th Floor Haunted House, 1940 George St., Melrose Park. $29.99. | MAP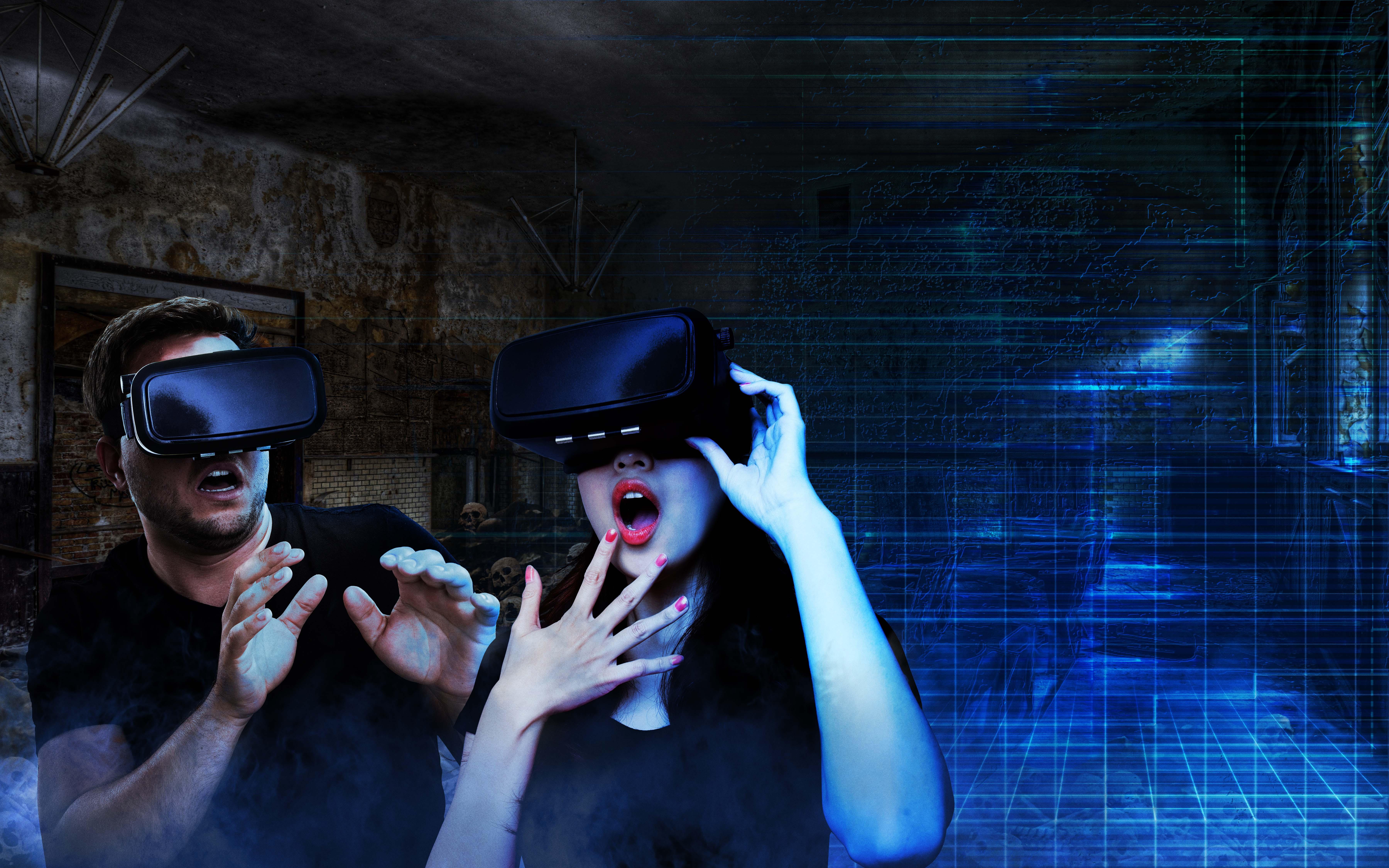 Add some high-tech chills to your haunted house thrills this weekend. (Courtesy Scream VR)
5. Revisit
Put Netflix on ice and head to Horror Movie Madness at – gasp! – an actual movie theater. (Remember those?) The monthlong series concludes this weekend with "Rosemary's Baby," "Child's Play" and "Halloween," but we're most excited to see F.W. Murnau's excellent 1922 film "Nosferatu," which includes live accompaniment by organist Jay Warren (Friday-Saturday) and the original score (Sunday-Monday). Bonus: A family matinee of "It's the Great Pumpkin, Charlie Brown" screens for free at 3 p.m. Sunday.
Details: Screenings of various titles at 10:30 p.m., 11 p.m. Thursday; 10:30 p.m. Friday-Monday; 8 p.m. Monday at the Logan Theatre, 2646 N. Milwaukee Ave. $8.50. | MAP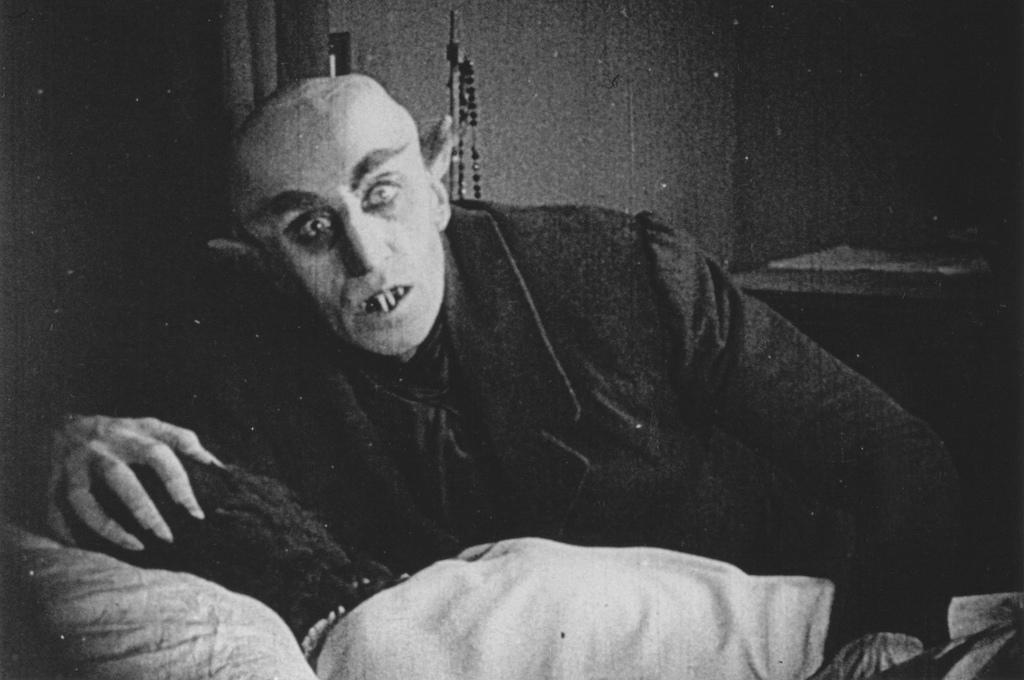 A fearsome face: Max Schreck plays the role of Count Orlok in "Nosferatu." (FICG.mx / Flickr)
6. Indulge
Pounding the pavement comes with a sweet reward this weekend if your route is part of the Hot Chocolate 15k/5k. Choose between two run distances or a 2-mile walk to get a finisher's mug of hot chocolate, fondue and "tasty dippable treats."
Details: Run waves start at 7:30 a.m.; walk begins 9:15 a.m. Sunday at Grant Park, Monroe Street and Columbus Drive. $49-$79; $44 walk fee for kids ages 13 and under. | MAP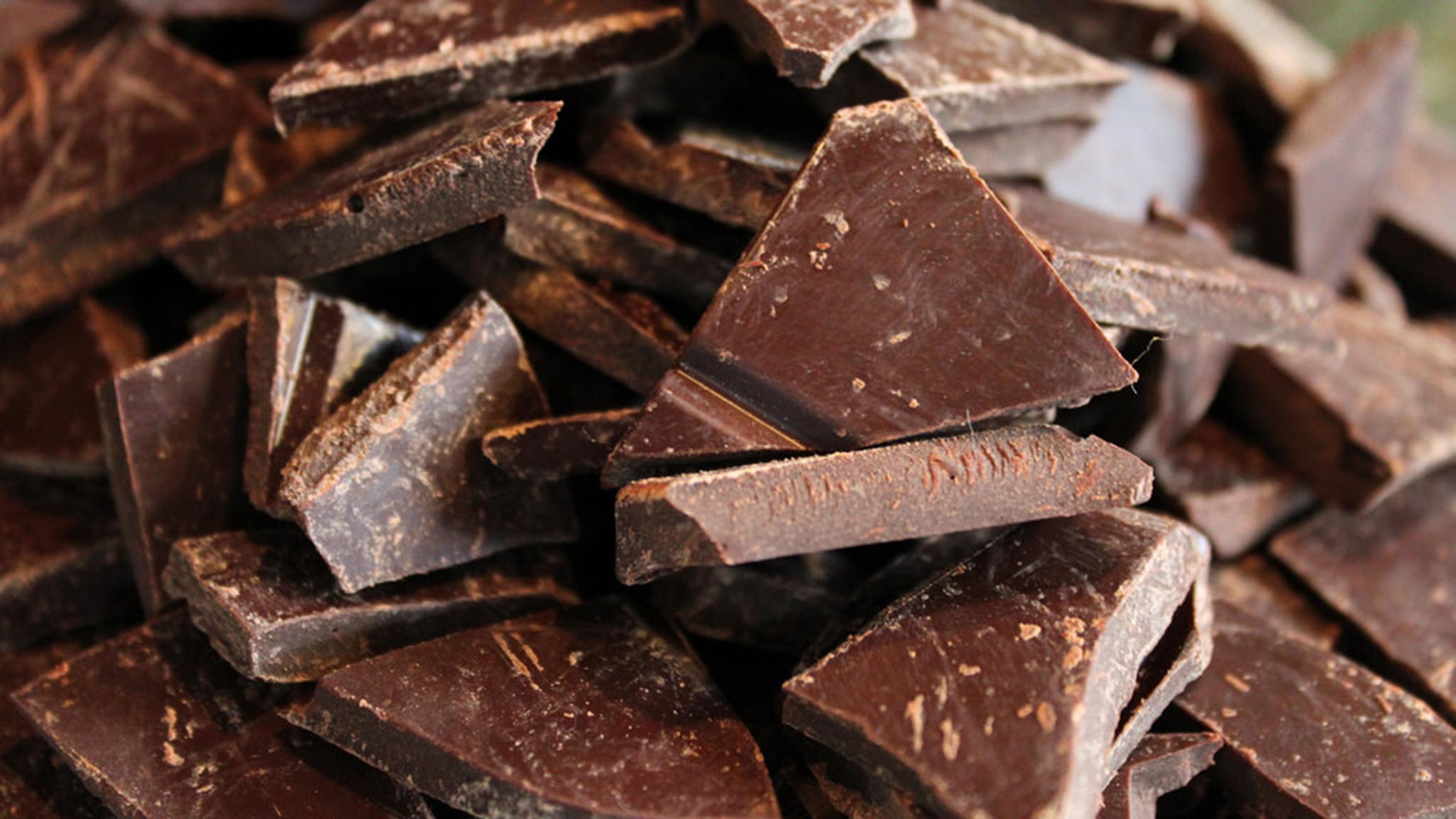 A run that ends with chocolate is what we call a sweet deal. (Eli Duke / Flickr)
7. Honor
Traditional artwork and crafts serve as colorful, vibrant remembrances at the second annual Day of the Dead Chicago. The indoor-outdoor celebration features live music, altars by community members and international artists, sugar skull demonstrations, face painting, food samples and more. Stick around for this year's centerpiece: a two-story, illuminated altar composed of images of deceased loved ones – submitted in advance to the museum by community members – that are projected onto the exterior walls of the museum.
Details: 3-8 p.m. Sunday at the National Museum of Mexican Art, 1852 W. 19th St. Free. | MAP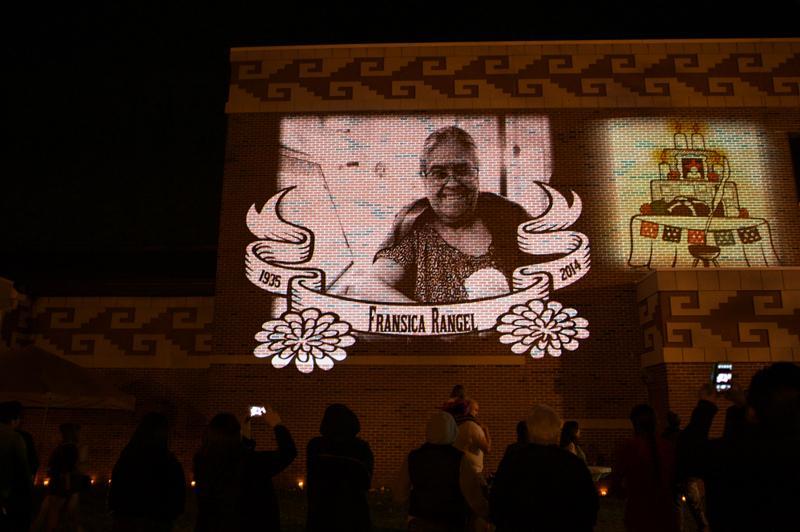 This year's Day of the Dead Chicago features an illuminated art project. (Courtesy of the National Museum of Mexican Art)
8. Harvest
Picking pumpkins is nice, but we're ready for a more varied bounty of fall shopping. Enter the Randolph Street Market Festival, featuring three floors of antiques, collectibles, furnishings, vinyl, vintage clothing and more from 125 vendors. Food and drink vendors are on site, including those selling beer and wine.
Details: 10 a.m.-5 p.m. Saturday-Sunday at Plumbers Hall, 1340 W. Washington St. $8-$10; free for kids under age 12. | MAP
Retail therapy comes with vintage flair at this weekend's Randolph Street Market Festival. (Courtesy Randolph Street Market)
9. Empathize
Teenage life was bad enough without Tweets, chats and the "Like" button. Author Nancy Jo Sales ("American Girls: Social Media and the Secret Lives of Teenagers") and WBEZ host Greta Johnsen discuss The Secret Lives of Teenagers and just what it means to be a girl today as part of the opening weekend of the Chicago Humanities Festival. Tickets include a book signing.
Details: 4:30 p.m. Saturday, Cahn Auditorium, 600 Emerson St., Evanston. $10-$12; $5 for students and teachers. | MAP
10. Study
Families looking to add a side dish of education to the sugar fest that is Halloween can do so – without being too obvious about it – at Creatures of the Night. Everyone can visit with live owls, snakes, bats and a sloth and learn about their relationships with plants. A costume party, hands-on activities, music, treats and more round it out for the little ones.
Details: Noon-3 p.m. Saturday at Garfield Park Conservatory, 300 N. Central Ave. $5 suggested donation. | MAP
Hang out with a sloth and other creatures at Garfield Park Conservatory. (Ontley / Wikimedia Commons)
Events listed are subject to change. We recommend double-checking times and locations before you head out the door. Want to share your upcoming events with us for consideration in a future roundup? Send us an email.
---