WTTW's 2016 Voters' Guide to the General Election is an online resource designed to inform voters about the candidates running for office in the Nov. 8 election.
Candidates were given two minutes to tell voters where they stand on the issues, why they feel they are best qualified and what they intend to do if elected or re-elected. The messages were recorded at the WTTW studios at no cost to the candidates. The Voters' Guide is an online version of Candidate Free Time, pioneered by WTTW in the 1992 race for U.S. Senate. This year's Candidate Free Time is underwritten in part by the League of Women Voters of Cook County and the City Club of Chicago.
About this office: Metropolitan Water Reclamation District
The Metropolitan Water Reclamation District (MWRD) is governed by a nine-member board elected at-large with three commissioners elected every two years. On Nov. 8, some candidates will run for six-year terms, while others will run for a term lasting two years.
MWRD treats water collected by sanitary and stormwater sewers in most of Cook County. It also serves as the Stormwater Management Utility for Cook County. Its mission is to protect the health and safety of citizens and area waterways.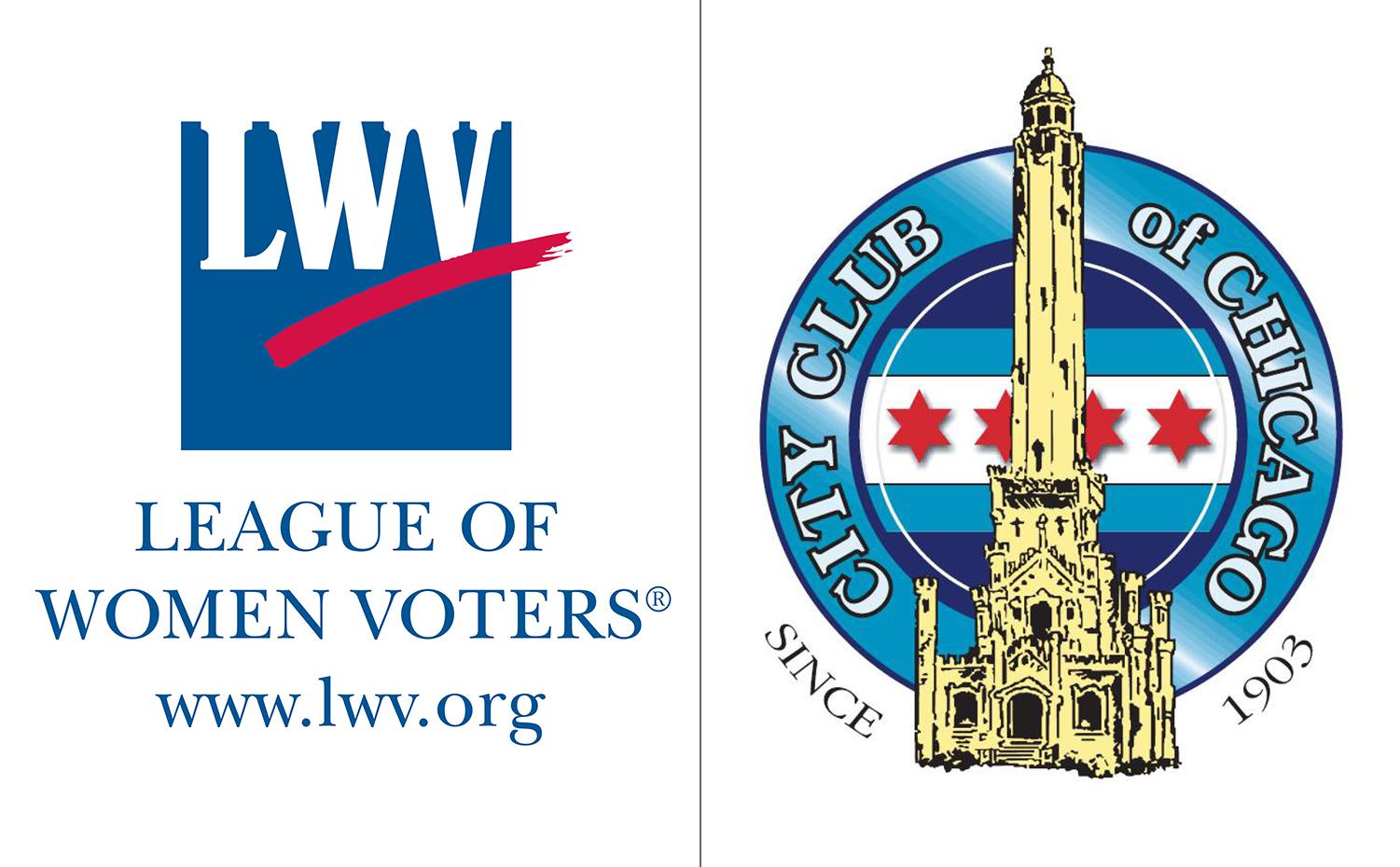 Candidate Free Time is underwritten in part by the League of Women Voters of Cook County and the City Club of Chicago
About this candidate:
Name: Barbara McGowan
Party: Democrat
Residence: Chicago
Family: Widow; two children; two grandchildren
Occupation: Commissioner, MWRD
Political experience:  I bring a wealth of experience to the MWRD as an incumbent. I was first elected to a six-year term in 1998 and was re-elected in 2004 and 2010. I have served as the Chairman of the Committee on Affirmative Action since I have been a Commissioner and have fought for the opportunity of Minority and Women-owned businesses to work on MWRD construction contracts and will continue this fight when I am re-elected. In January, 2010 I was unanimously voted Vice President of the Board of Commissioners, and I have been elected to this position for each term since. In November 2012 through January 2013, and November, 2014 to January 8, 2015, I served as Acting President of the Board of Commissioners. I clearly understand and believe in the mission of the MWRD which is to protect the health and safety of the public in Cook County. I understand the EPA consent decree and have voted to pursue its goals and objectives. I have voted on policies to finalize our TARP initiatives to reduce flooding in Cook County; and I understand the importance of funding our Stormwater Management Program so that we can continue to assist local municipalities to alleviate flooding.

Candidate Q&A
What is your vision for this office?
The major issue for me as an incumbent Commissioner of the MWRD is to continue our efforts to fund and complete the entire TARP Program which includes the completion of all phases of the McCook Reservoirs to alleviate flooding for the citizens of Cook County, and in conjunction with these efforts we must continue to fund our Stormwater Management Program where we provide funds to support Cook County municipalities in their efforts to fight flooding in the communities they serve.
We have brought two disinfection facilities in service at our Calumet and O'Brien WRP. The Calumet WRP provides chlorination/de-chlorination and the O'Brien WRP is ready to operate an ultraviolent disinfection process. We will continue with our focus on biological phosphorus removal at our Stickney, Calumet, O'Brien, and Kirie WRPs.
Another major concern for me is to strengthen our Diversity Program to ensure that Minority and Women-Owned businesses have the opportunity to perform work on MWRD construction and professional services contracts, and strengthen our Diversity ordinance to have strong sanctions and penalties against contractors that violate our ordinance.
What is the most pressing issue facing Cook County, and how can you help address it?
As a Commissioner of the MWRD the most pressing issue for me is the alleviation of flooding for the citizens of Cook County and improving the quality of water for drinking and recreational use. We can accomplish this by continuing funding and completion of TARP and our Stormwater Management Program, and continuing to fund infrastructure improvements at our treatment plants to address the green initiatives outlined in the EPA Consent Decree.

Candidate Statement
My name is Barbara J. McGowan and I am running for re-election to the Metropolitan Water Reclamation District of Greater Chicago as a Democrat.
I was first elected in 1998 and re-elected in 2004 and 2010.
I have served the citizens of Cook County the only way I know how: with honesty, fairness, and distinction. I strongly support and represent the core values and principles of the voters of Cook County and will continue to advocate for working families.
I will continue using my voice to promote the growth and development of minorities, women, and small businesses. I have led the fight for women's rights in the workplace and have advocated for equal rights. I will continue to work in this tradition of fairness and equality.
The McCook reservoir is on schedule. It will help alleviate flooding and improve water quality.
To improve water quality, we introduced disinfection at our O'Brien and Calumet water reclamation plants, and we built the world's largest phosphorus recovery facility at the Stickney plant.
We have given away over 75,000 rain barrels to reduce the amount of water in our sewers and prevent basement backups. Now we're giving away trees that can absorb stormwater.
The district is working to become energy neutral by 2023. By exploring and embracing technology, the district is taking control of its energy future.
These efforts will reduce greenhouse gases and provide a return on investment that will benefit taxpayers and the environment.
Thank you for your confidence in me. I humbly ask for your support in the upcoming election on Tuesday, November 8th.
Re-elect Barbara J. McGowan, commissioner to the Metropolitan Water Reclamation District of Greater Chicago. Punch 51.
Thank you.

See more Metropolitan Water Reclamation District candidates
Return to our 2016 Voters' Guide to the General Election
---