Geoffrey Baer has two stories about Chicago baseball. Did a women's professional baseball league once play exclusively in the Chicago area? And was the White Sox's first home a cricket field?

Wasn't there another women's softball league that played in Chicago during the '40s and '50s, besides the All American Girls Baseball League?
–Eva Daugherty, Chicago
Many of our viewers know about the All-American Girls League because of the 1992 movie "A League of Their Own," but there was another women's baseball league in the same era that played only in the Chicago area. It operated for 11 seasons from 1944 to 1954.
The National Girls Baseball League was formed in 1944, one year after the All-American Girls League started. Forest Park roofing company owner Emery Parichy and Chicago Cardinals football team owner Charles Bidwell decided to turn a profit on the amateur women's softball teams they sponsored by turning them pro. Parichy's Bloomer Girls team played at Parichy Memorial Stadium at Harrison and Harlem in Forest Park, which Parichy built in the late 1930s for the then-amateur Bloomer Girls. 
Other teams played in existing stadiums all over the city, like Admiral Stadium in Des Plaines, Rock-Ola Stadium in Portage Park, and Thillens Stadium in Lincolnwood. Most of them are gone now, but Thillens Stadium still stands today, though it is now part of Chicago and called The Stadium at Devon & Kedzie.
We talked to filmmaker Adam Chu, who is making a documentary about the league and maintains an online museum full of National Girls and stadium photos and information.
Chu sent us this 1947 newsreel of a National Girls game, which you can watch below.
---
Another viewer asked about Hilburn Stadium in Bowmanville. We haven't been able to find any pictures of it, but three National Girls teams played there until the league abandoned it in 1947.
There were six total teams in the National Girls Baseball League – the Bloomer Girls, the Bluebirds, Chicks, Queens, Cardinals, and the Music Maids. Some of the names changed over the years as teams changed hands, for instance, the Cardinals became the Checashers.
The National Girls never played against the All-American Girls, because the rules in each league were different. For one thing National Girls teams pitched exclusively underhand, where the All-American Girls also allowed overhand pitching. But they did compete for players – so much so that they had to institute a mutual agreement to not raid each other's teams. Another difference was while the All-American Girls emphasized their players' appearance to boost attendance, Chu says that the National League really was all about the sport.
Some of National Girls all-stars were shortstop Jamie Deckard, catcher Alice Kolski, and pitcher Wilda Mae Turner, whose lifetime ERA was .014 according to her nephew.
Freda Savona, who played second base for the Queens, was considered the greatest female baseball player of her era. One scout called her "TNT from either side of the plate" and she was recruited by the All-American Girls league as well, but she turned them down in favor of the National Girls league. The National Girls even had their own famously shoeless player – Lois Roberts, a Californian who played the outfield barefoot. Chu also points out that some of National Girls teams were racially integrated and included African-American players like outfielder Betty Chapman and Chinese-American players, like pitcher Gwen Wong.
By 1947, the National Girls league was drawing half a million fans annually, but ultimately, the league was dealt a blow by televised major league baseball. As more families bought TVs and could watch the best of the best play in major league baseball from their living rooms, attendance at women's and even minor league baseball games began to decline. The league finally folded in 1954.
Many thanks to Adam Chu for helping us with this story.
Below, a map of some of the stadiums.
---
In the very early 1900s the Chicago Cricket Club was home field to the White Sox.  Where was this site?
–Jerry Dempsey, Dixon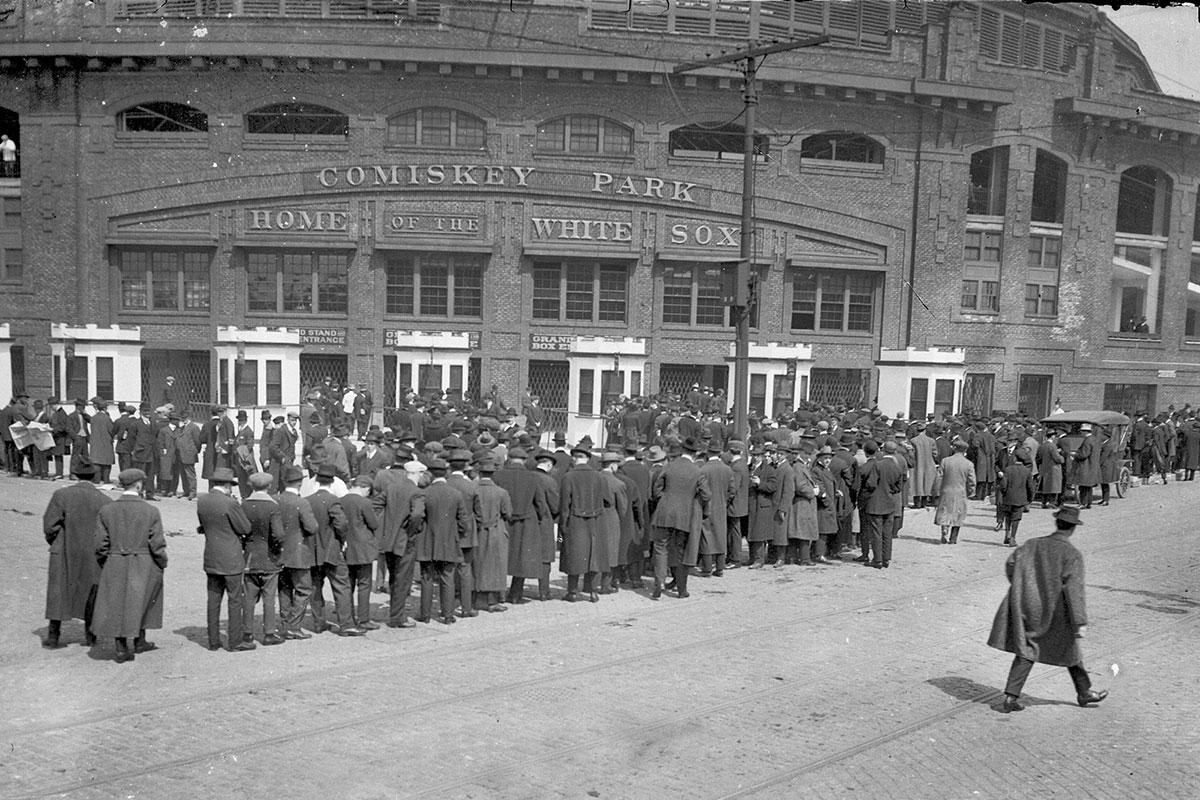 Old Comiskey Park
The White Sox's first home was at 39th and Princeton, a few blocks south of old Comiskey Park and present-day U.S. Cellular Field.  Today 39th Street is named Pershing Road. The park was known as the 39th Street Grounds and later as South Side Park.
And it was indeed originally the home of the Chicago Wanderers Cricket Club, an athletic social club formed in 1883. Most of its members were British or Canadian and had brought the sport with them. Cricket was a popular club sport for many years in Chicago, but it never took off the way baseball did.
Owner Charles Comiskey bought the site in 1900 for the team he had just moved from St. Paul Minnesota to Chicago and renamed the White Stockings. He built a wooden grandstand to seat 15,000 fans for the White Stockings' inaugural season as a minor league team in the newly-formed American League.
The following year the American League declared itself a major league and the White Stockings defeated the Cleveland Blues 8-2 in the first official American League game on April 22, 1901.
As baseball took off in popularity, the tiny grandstand couldn't hold the growing number of White Sox fans, so construction began in February 1910 on a new park at 35th and Shields that would hold twice as many fans.
The White Stockings played their last game at South Side Park on June 27, 1910, losing to Cleveland 7-2.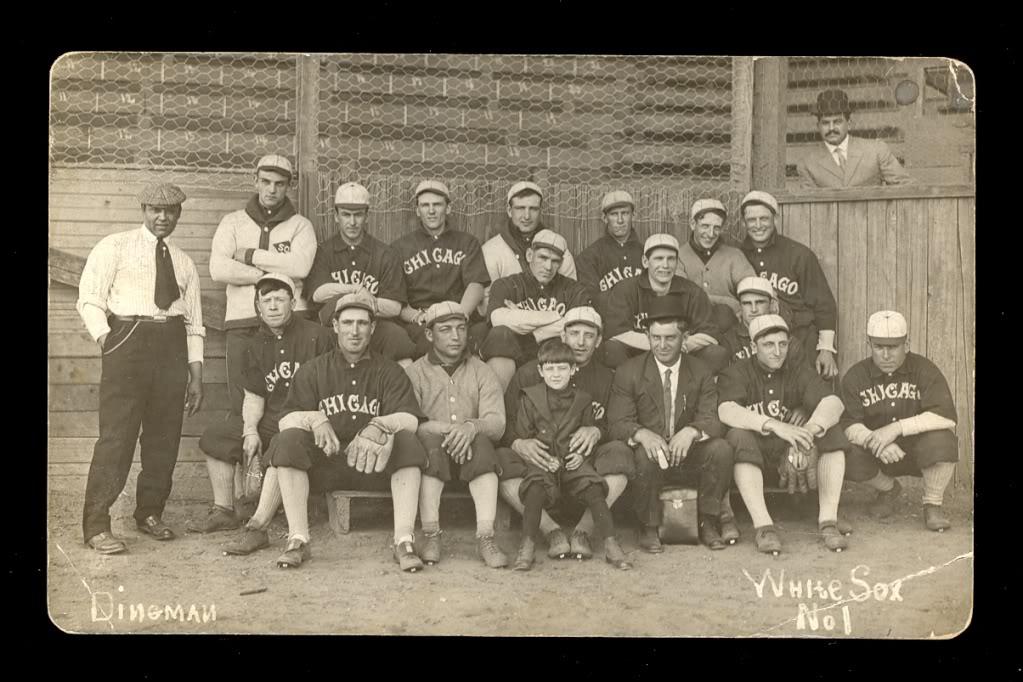 1910 Chicago White Sox
Their first game at the steel-and-concrete White Sox Park was on July 1, 1910 versus the St. Louis Browns. They lost 2-0. That park was of course renamed Comiskey Park three years later.
Comiskey leased South Side Park to legendary African-American pitcher and businessman Andrew "Rube" Foster and his white partner, John Schorling, who was Charles Comiskey's son-in-law.
Foster owned and managed the Chicago American Giants Negro National League team, who played exhibition games at Schorling's Park until Christmas Day 1940 when the grandstand burned down.
Today the Chicago Housing Authority public housing project Wentworth Gardens is at the old South Side Park site.
Note: This edition of Ask Geoffrey originally appeared on "Chicago Tonight" on April 20.
---
More Ask Geoffrey: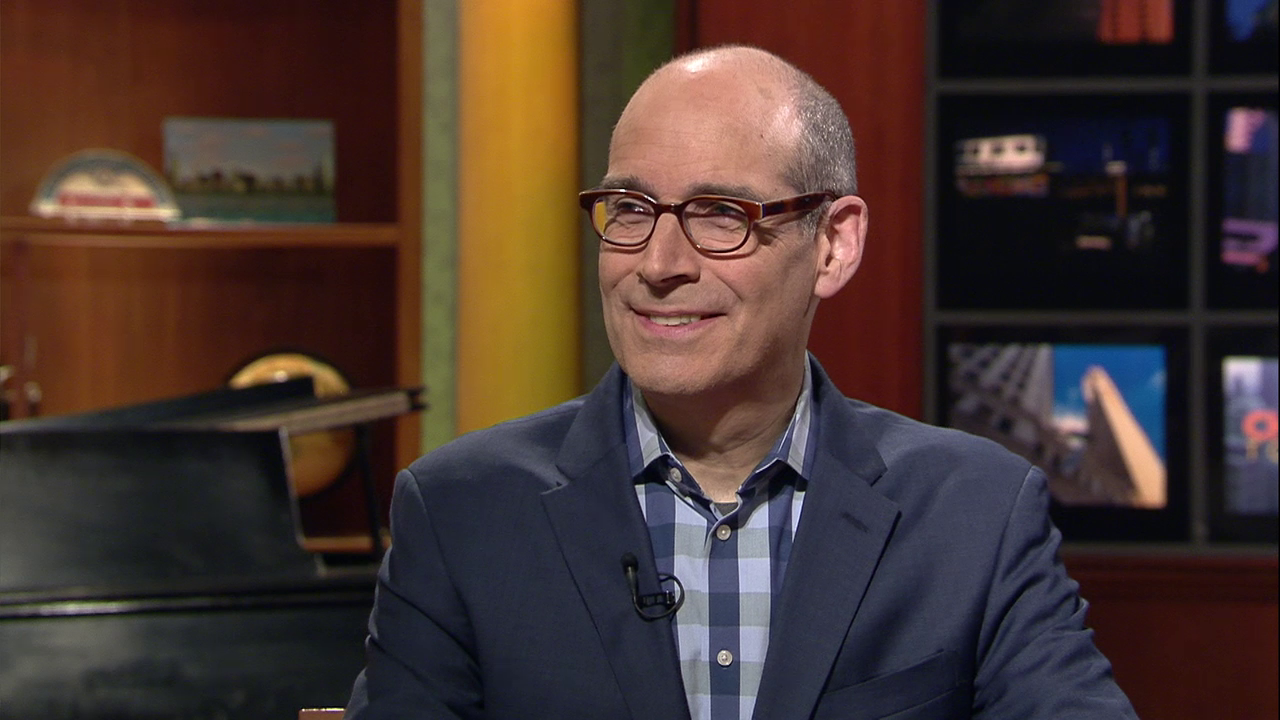 Did you know that you can dig through our Ask Geoffrey archives? Revisit your favorite episodes, discover new secrets about the city's past, and ask Geoffrey your own questions for possible exploration in upcoming episodes. Find it all right here.
Do you have a question for Geoffrey? Ask him.
---