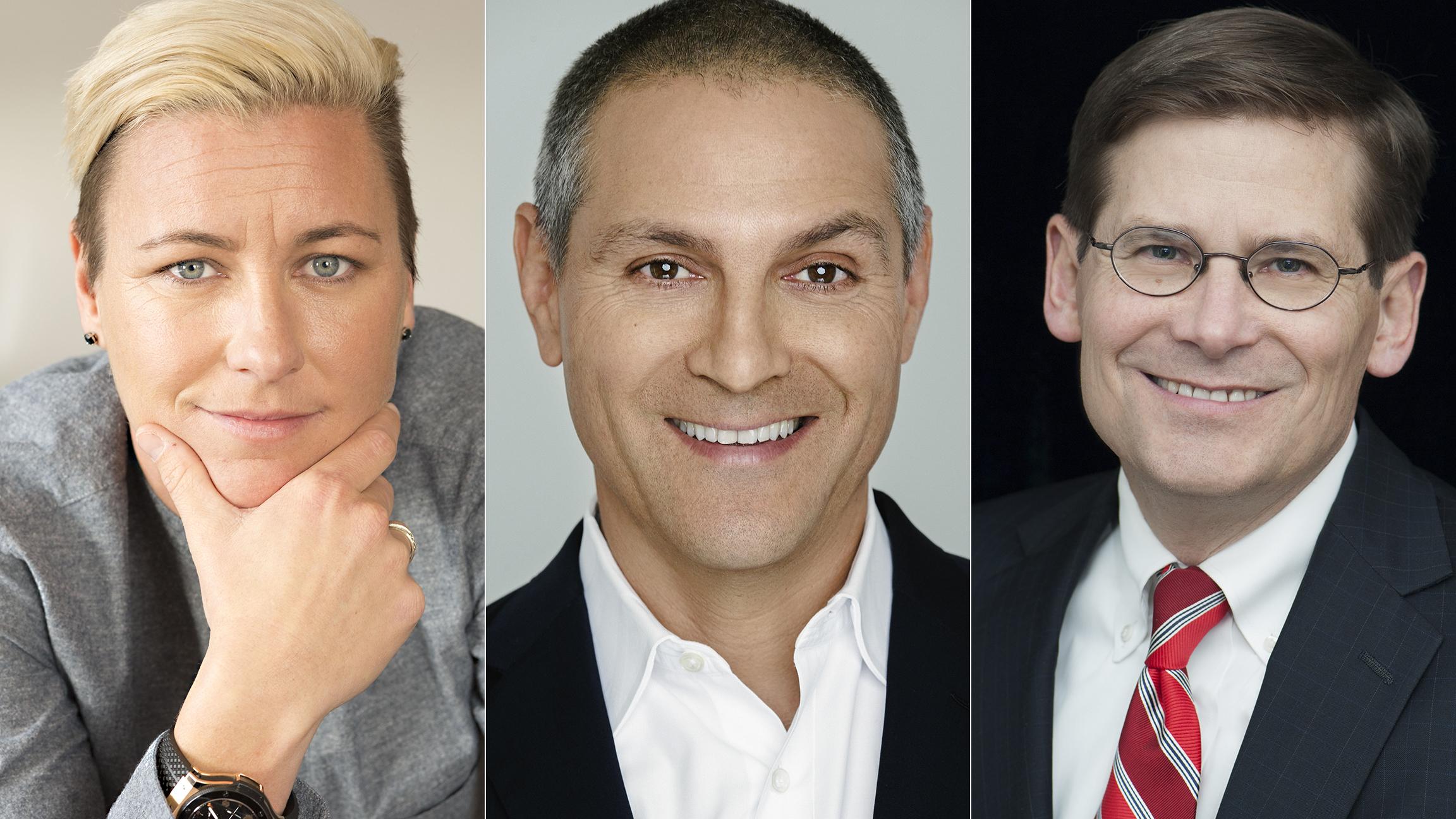 From left: Abby Wambach, Ari Emanuel and Michael Morell take part in this year's Chicago Ideas Week. (Courtesy of Chicago Ideas Week)
The annual Chicago Ideas Week festival returns next month with more than more than 250 speakers, including U.S. soccer star Abby Wambach, talent agent Ari Emanuel (Mayor Rahm Emanuel's brother who inspired the lead character in the TV show "Entourage"), former CIA Deputy Director Michael Morell and ESPN sportscaster Linda Cohn.
Now in its sixth year, the seven-day summit brings together leaders and innovators from a variety of industries to discuss social, political and economic issues and inspire change. The festival packs in more than 150 events, including conversations, debates, live music and hands-on demonstrations. More than 30,000 people are expected to attend this year's event, organizers say. 
With topics ranging from comedy and storytelling to the future of national security, Gabrielle Zuckerman, director of programming for Chicago Ideas Week, says the festival aims to be "theme agnostic."
"The idea is to bring the community together to find solutions for a range of issues," said Zuckerman. "We then want to be action oriented and have people engage with the world."
Among this year's lineup is a conversation about Humanity and Technology featuring Megan Smith, U.S. Chief Technology Officer in the Office of Science and Technology Policy. Smith will discuss the U.S. government's role in developing technology on behalf of the American people.
FIFA Women's World Cup champion Abby Wambach will join Anne-Marie Slaughter, President and CEO of the New America Foundation, in a discussion about equality.
The event will also include dozens of hands-on demonstrations and labs. Interactive events include a yoga class in Pilsen, a lesson in pie-making and a walking tour of Chinatown's "hidden history."
For the first time, Chicago Ideas Week offers access to a gold shipping container (called a portal) at Daley Plaza that allows participants to interact with people from around the globe. The portal is outfitted with a television, speakers and live-streaming technology that will connect to portal users in Gaza City, Herat, Kigali and Mexico City, among other cities. The portal is available for one-on-one reservations and will also be used for special events.
"What better way to stoke our community of curiosity than to facilitate conversations across borders? It's our hope that these exchanges will provide inspiration and spur action among those who participate," said Jessica Malkin, chief executive officer of Chicago Ideas Week, in a press release. 
While many of this year's events will focus on global issues, Zuckerman says Chicago will be the focus of many others. Discussions about the Cook Country justice system, the future of policing and the legacy of segregation in the city are a few of the events that aim to spark solutions to local affairs.
"We'll have conversations on structural racism and the policies that have maintained some of the inequities in the city," said Zukerman. "Chicago is incredibly diverse, but also very segregated so that will be a very important discussion."
Chicago Ideas Week runs Oct. 17-23. Stage events take place at the Cadillac Palace Theatre, Museum of Contemporary Art and Morningstar, with labs and demonstrations at dozens of locations throughout the city. General admission tickets starting at $15 will be available Monday. For more information visit the Chicago Ideas Week website.
---
Related stories: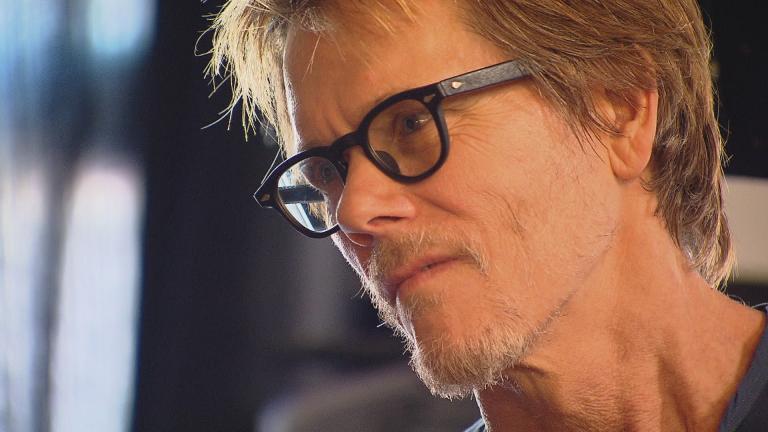 Actor Kevin Bacon Speaks With Young Chicago Authors
Aug. 18: We hear from actor Kevin Bacon about helping out a group of young Chicago authors known as the Bomb Squad.
---
Tribune Reporter on 'Three Years of Nights' Covering Chicago Violence
Aug. 18: Three straight years of overnights, reporting on violence: Crime reporter Peter Nickeas on how that work changed him–and why he doesn't want to stop covering violence.
---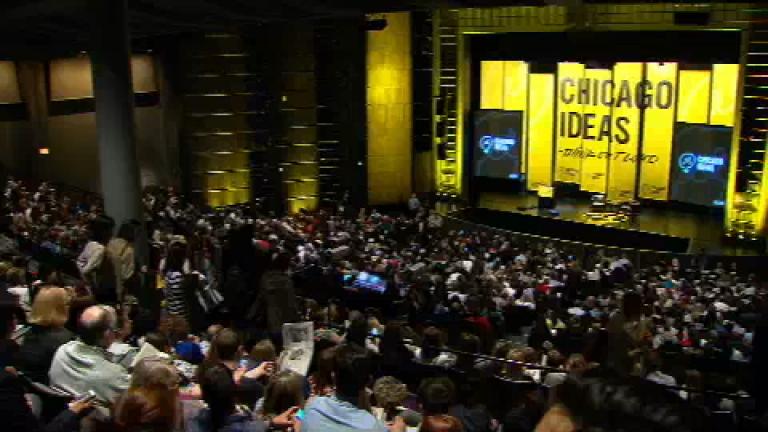 Chicago Ideas Week Brings Books to CTA, Notable Speakers to City
Oct. 1, 2015: Martha Stewart, David Petraeus, Planned Parenthood President Cecile Richards and many more notable speakers will be in town this month for Chicago Ideas Week.
---