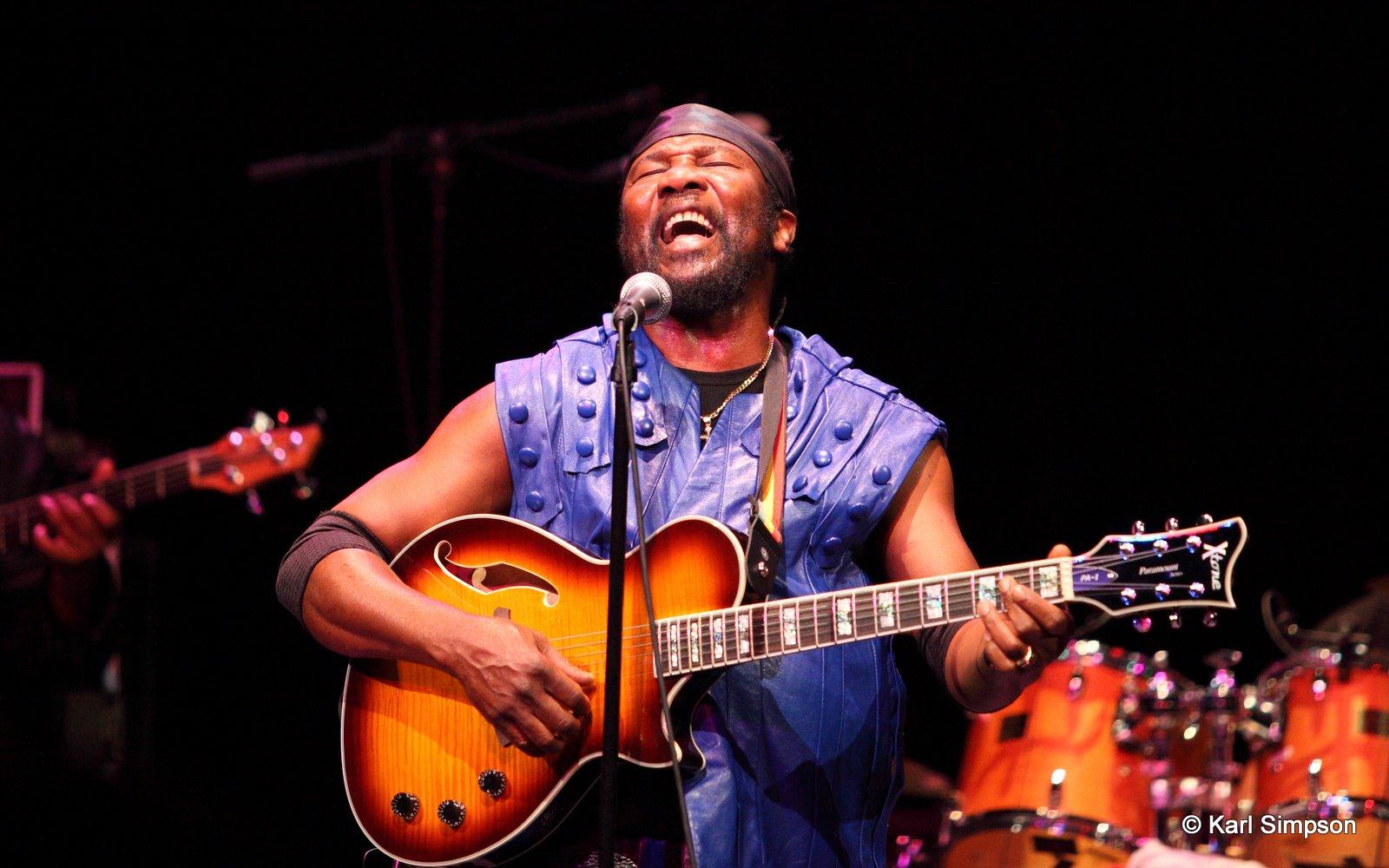 Toots and the Maytals perform in Chicago for the first time since 2013 at this weekend's Reggae Fest Chicago. (karl.simpson / Flickr)
The big event
Reggae Fest Chicago (Saturday)
Addams/Medil Park, 15th and Loomis streets
The city's annual World Music Festival is just about a month away, but this inaugural concert, subtitled "One Day, One Love," can scratch that global itch. Programmed by Wicker Park music venue Subterranean, the fest highlights ska, reggaeton, roots reggae and world music on two stages–at alternate times, so you can catch all the performances without competing sounds from the other stage. Highlights include Toots and the Maytals, Lee "Scratch" Perry, Hepcat, The Budos Band and Derrick Morgan. Food trucks are expected to be on hand, as well as food, beer and cocktail vendors; and market items featuring handmade and free-trade wares. Noon-10 p.m. $45-$50; VIP tickets cost $85-$100.
Free pick of the week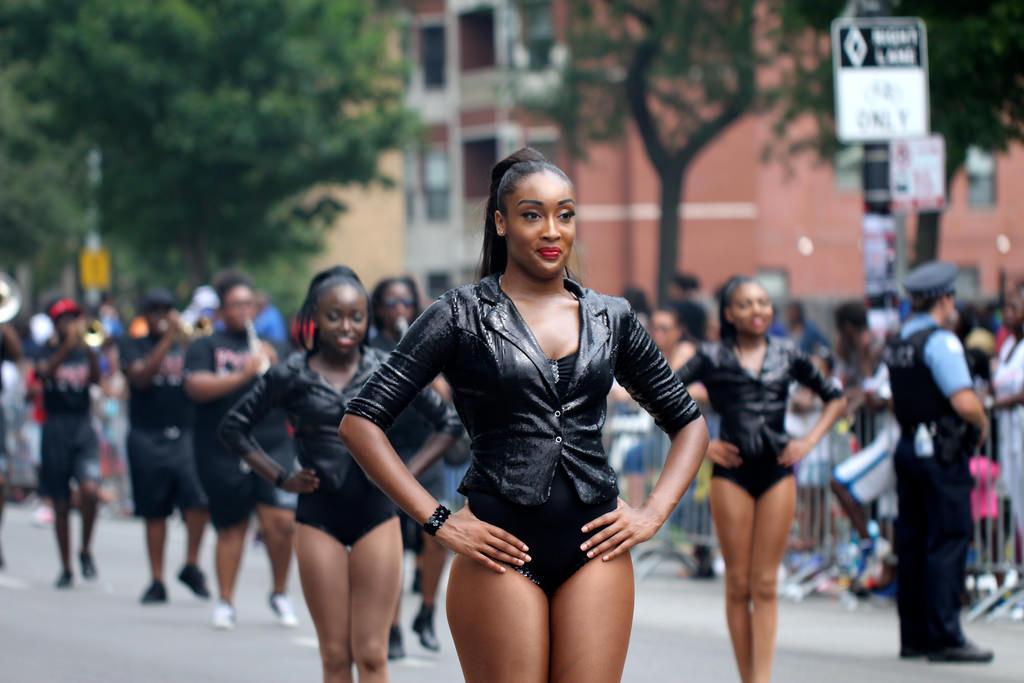 Proviso West High School Marching Band at the Bud Billiken Parade in 2015. (Daniel X. O'Neil / Flickr)
Bud Billiken Parade (Saturday)
Starting point: King Drive at Oakwood Boulevard
The 87th annual parade celebrating Chicago youth starts an hour earlier this year and has slimmed down the number of participating units in order to trim costs. Expect to see dozens of marching bands, drill teams, floats and more. From the starting point, the parade proceeds along King Drive south to 51st Street, continuing on Ellsworth Drive through Washington Park to Garfield Boulevard. Stick around after the parade for festivities in Washington Park. Can't make it to the parade site? Watch it live on ABC7 from 9-11:30 a.m. 9 a.m. Free.
Also on tap ...
L.A.T.E. Ride (Saturday night/Sunday morning)
Buckingham Fountain, Columbus Drive and Congress Parkway
The festive "long after twilight ends" bike ride through city streets starts and ends at Buckingham Fountain and features a leisurly 25-mile route through neighborhoods and along the lakefront path. (Route is disclosed only to registered participants, and online registration is now closed.) Pre-ride festival and on-site registration starts at 10:30 p.m.; ride begins at 1:30 a.m. $50; $15 for ages 17 and under.
Thirsty Ears Festival (Saturday)
Wilson Avenue between Hermitage and Ravenswood avenues
A new music festival eschews the party bands and tribute acts of typical summer affairs in favor of classical music. Eight ensembles and soloists perform music from various composers on the main stage, including Calumet Chamber Musicians, Palomar and Picosa. Food trucks, beer vendors, merchandise and kids activities round it out. That's music to our ears. 1-8 p.m. $5 suggested donation.
Northalsted Market Days (Saturday-Sunday)
Halsted Street between Addison Street and Belmont Avenue
Billed as the largest outdoor street festival in the Midwest, this weekend extravaganza in Boystown includes four music stages and vendors hawking food and drinks, arts and crafts and other goods. Headlining acts at the 35th annual fest include Sir the Baptist, DJ Mikey P, Deborah Cox and The Cabaret Project (Saturday); and DJ Ryan Kennedy, Sixteen Candles, Boy Band Review and Amy & Freddy (Sunday). 11 a.m.-10 p.m. daily. $10 suggested donation.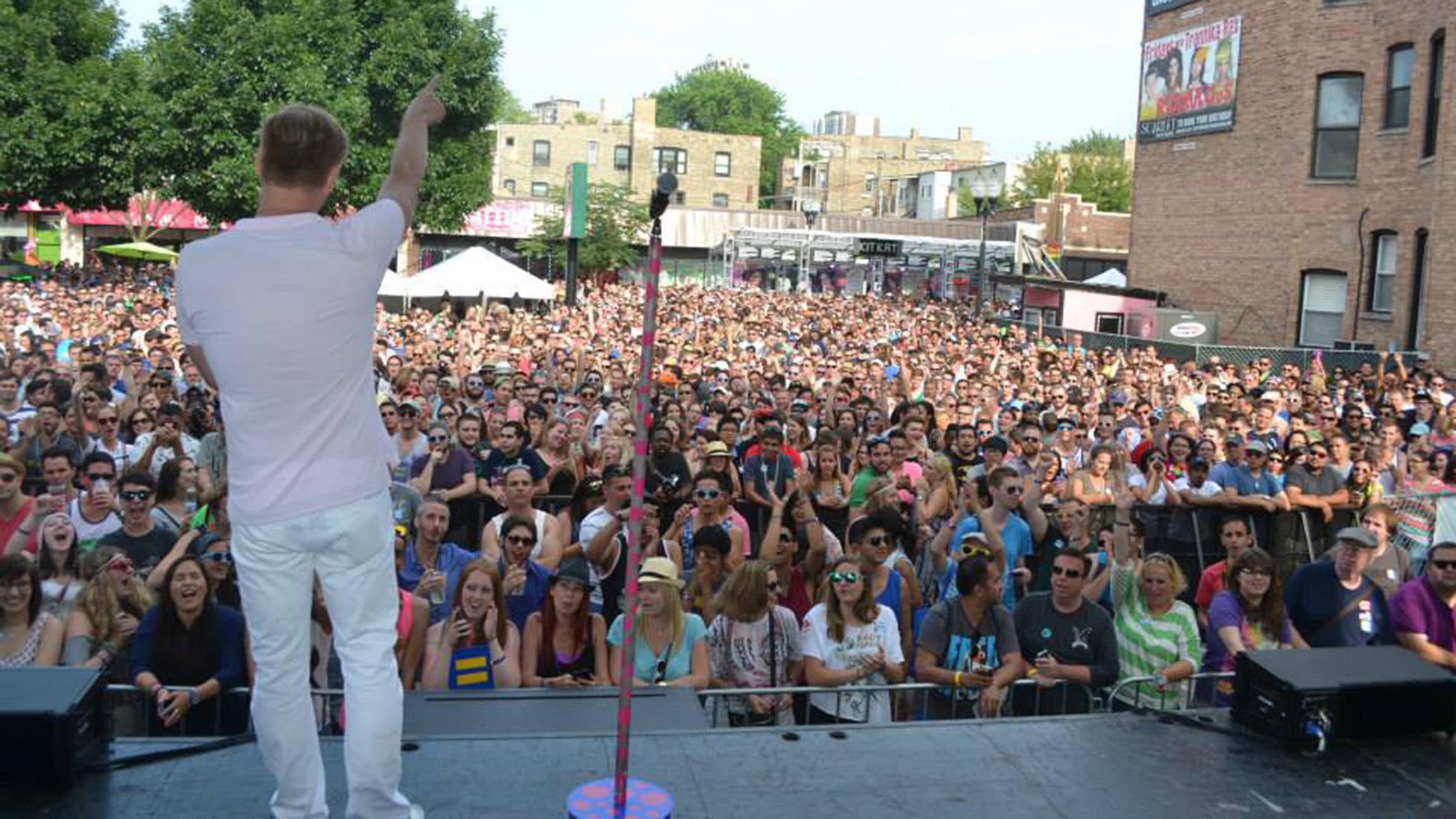 Organizers say more than 180,000 people flock to Halsted Street for the annual Market Days Festival. (Courtesy Northalsted Business Alliance)
Open House (Saturday)
Ruth Page Center for the Arts, 1016 N. Dearborn St.
Try a variety of free 30-minute classes at the dance studio, including jazz, ballet and hip-hop for both children and adults. No registration or special clothing required–wear what you'd rock at the gym. (Check out the full schedule here.) 11 a.m.-3 p.m. Free.
Ginza Holiday Festival (Friday-Sunday)
Midwest Buddhist Temple, 435 W. Menomonee St.
The 61st annual Japanese cultural festival features demonstrations from master craftsmen and martial artists, taiko drumming and folk dancing performances, and a marketplace stocked with Japanese artwork, jewelry, snacks and more. Food and drink options include grilled chicken teriyaki, sushi, udon and Japanese beer. On Saturday night, Yoko Noge and Jazz Me Blues perform (8-9:30 p.m.). 5:30-9 p.m. Friday; 11:30 a.m.-9 p.m. Saturday; 11:30 a.m.-5 p.m. Sunday. Suggested donation: $6-$7; $12 after 7 p.m. Saturday; free for kids under age 12 with adult accompaniment.
Taiko drummers perform this weekend at the annual Ginza Holiday Festival. (Courtesy Ginza Holiday Festival)
The Young Men of Chicago Blues (Saturday)
Vittum Theater, 1012 N. Noble St.
In an effort to expose young people to the art of blues music, this concert showcases two young men who have already embraced the genre. Watch guests the McDowell Brothers, aged 13 and 16, perform with Theo Huff and Brother Jacob. We'll drink to that. 7 p.m. $25. 
Retro on Roscoe (Friday-Sunday)
Roscoe Street and Damen Avenue
Browse antiques and take in three stages of live music and dozens of classic cars and motorocycles (Saturday-Sunday only) along a six-block stretch of Roscoe Street at this 21st annual party with a throwback theme. Local restaurants sell food and drinks; a family area (Saturday-Sunday only) offers games, music, crafts and more. Music headliners: Too White Crew (Friday); 16 Candles, Wedding Banned, Rod Tuffcurls and the Bench Press (Saturday); 7th Heaven, American English, Who's Bad (Sunday). 5-10 p.m. Friday; noon-10 p.m. Saturday-Sunday. $10 suggested donation.
Naperville Wine Festival (Friday-Saturday)
CityGate Centre, 2155 CityGate Lane, Naperville
Swirl, sip, repeat. That's about as complicated as it's likely to get at this 14th annual fest, featuring more than 300 wines from around the world. Live music, wine seminars, cooking demonstrations and food vendors round it out. But really, it's all about the wine at this party. 5-10 p.m. Friday-Saturday. $32-$40; $15 "designated driver" tickets available. Rain or shine.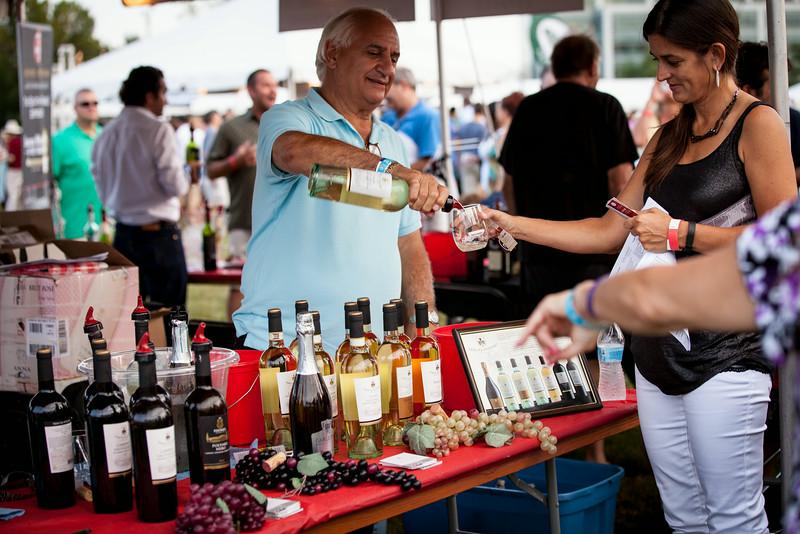 Celebrate the grape in Naperville this weekend. (Courtesy Naperville Wine Festival)
Uketoberfest 2016 (Saturday-Sunday)
St. Joseph the Bethrothed Ukrainian Catholic Church, 5000 N. Cumberland Ave.
Ukraine celebrates the 25th anniversary of its independence on Aug. 24. Get a head start at this cultural party that also salutes the 60th anniversary of the formation of the St. Joseph parish. Festivities include live music, food, beer and lots of dancing. 4 p.m. Saturday; noon Sunday. $5 suggested donation.
Evanston Green Living Festival (Sunday)
Main Street between Ridge and Asbury avenues
Presented as part of Evanston's Streets Alive festival promoting people-powered transportation while closing down streets to automobiles, this environmentally minded event features a market showcasing sustainable products, services and ideas; the latest all-electric and hybrid autos, kids activities, local food vendors and more. 1-6 p.m.
Events listed are subject to change. We recommend double-checking times and locations before you head out the door. Want to share your upcoming events with us for consideration in a future roundup? Send us an email.
---