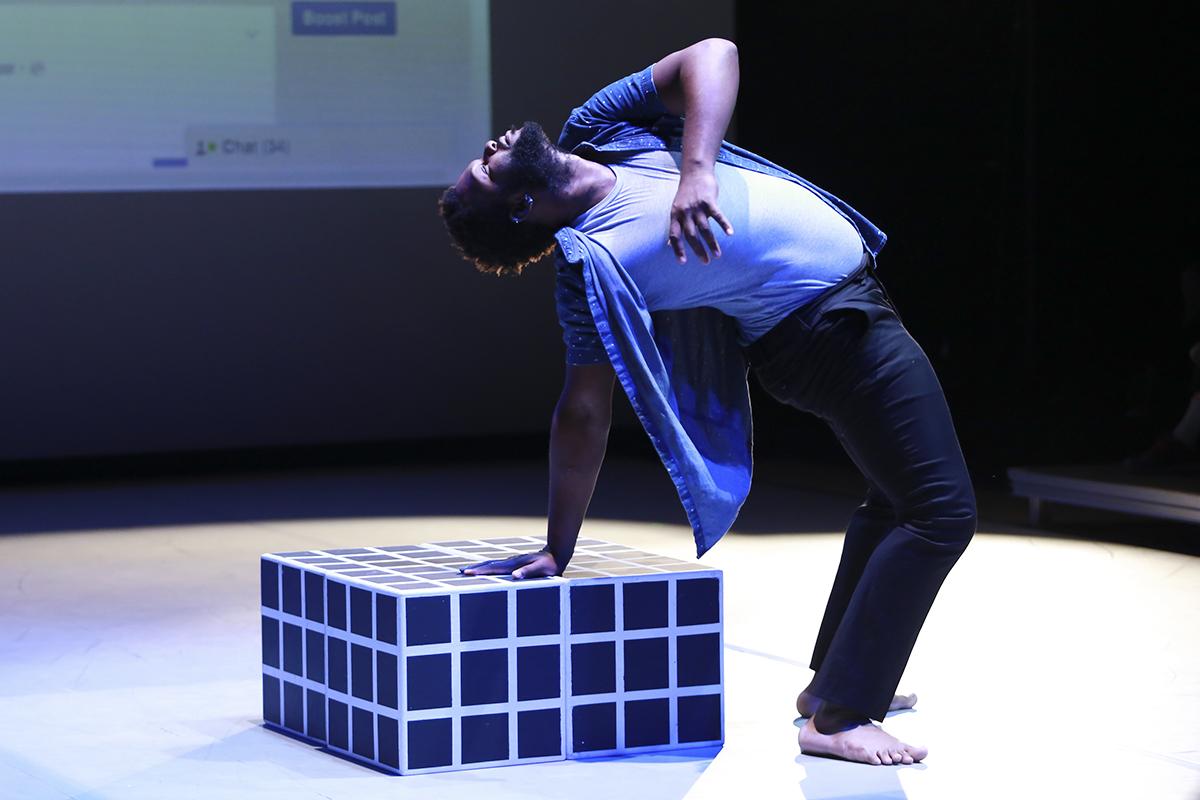 "Interface: Public Figure" from John Toenjes. (Skye Janel Schmidt)
Last summer held a lot of special moments for cellphones at the theater. Like the time Broadway legend Patti LuPone snatched a phone right out of the hand of an unsuspecting texter. Or when later that same week a man walked onstage to charge his cellphone during a performance of the Broadway comedy "Hand to God."   
John Toenjes, a professor at the University of Illinois at Urbana-Champaign, says it doesn't have to be like this. 
"I'm really interested in how to integrate people's smartphones into the theatrical experience, rather than having people have to turn them off and banish them when they come into the theater."
Last year, Toenjes, a composer and music director at the U of I's dance department, created the Laboratory for Audience Interactive Technologies (LAIT), an interactive app that allows audience members and performers to connect. He's used the app to send light cues to phones, transforming the audience into one giant lighting effect. He's had dancers carry their cellphones and respond to physical prompts from the phone, effectively choreographing part of the dance in real time. In the future, he sees audience members having the power to choose songs within a performance and the very direction in which a play unfolds. 
The inspiration for the LAIT app came out of an interactive dance piece he staged in 2014. That piece used dancers and networked iPads, in addition to an app that allowed audience members to watch a heightened version of the dance using their smartphones. Currently, Toenjes is workshopping a new show using the app technology, this one – "Interface: Critical Mass" – premieres in February 2017. (Those interested can catch a free preview of that show this Friday and Saturday at U of I's Krannert Center for the Performing Arts in Urbana). 
Does Toenjes worry that the phones will cause audience members to miss out on what's happening on stage?
"Once people are able to use their phones, they can't help but check their email or their Twitter or whatever. So, keeping them engaged with the app can be a bit of a challenge," he said. "You just have to make sure what you're doing is focused in the right way." 
---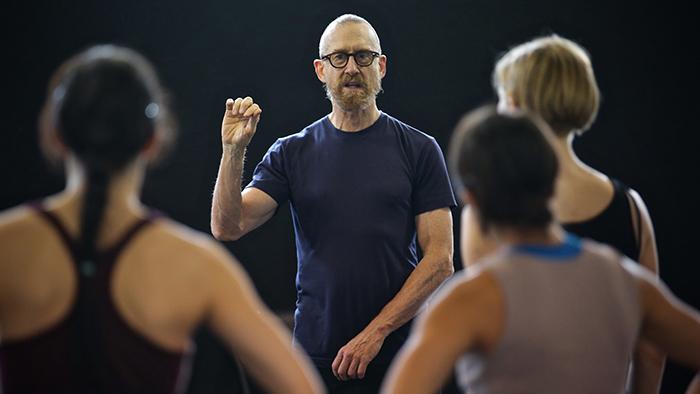 Choreographer William Forsythe: Why He's not the 'Heir of Balanchine'
The possibilities surrounding sound and its relation to dance are a constant fixation for William Forsythe, the internationally recognized choreographer with a penchant for stripping away at the classical pretenses of ballet.
---
The Growing Demand for Government Apps
Some $500 billion is spent each year by governmental entities on information technology. Now so-called "civic hackers" are taking the vast troves of data that cities like Chicago collect, and designing apps to make that data more useful to the public. 
---