Every discussion of crime, poverty or high incarceration rates points back - in part - to jobs. For the last three years an innovative restaurant job-training program in Evanston has been providing support and practical experience to young men and more recently, women. Jay Shefsky went to Curt's Café to learn more.
TRANSCRIPT
Jay Shefsky: I stopped first at Edzo's, a burger shop in Evanston. I wanted to meet Clifford Smiley. 
It was the lunch rush so he was pretty busy. Five years ago though he was not so productive.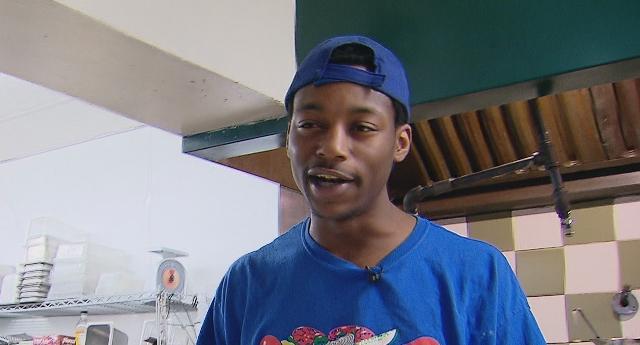 Clifford Smiley Clifford Smiley: I had just caught a probation. Five years. Didn't know what I was going to do, kind of going crazy, just being reckless. At that point in life, I was like, well, since I'm on probation I'm just going to say F everything and just go down the drain. 
Then I met Susan and it all changed. She talked some sense into me. That lady, she really cared. 
JS: Susan Trieschmann is the founder of the non-profit Curt's Café in Evanston.
At first, Curt's looks like a lot of other busy, cozy cafes – coffee, sandwiches, soups, desserts.  
But Curt's is different, because most of the staff are training for careers in food service. And many of them are just out of prison.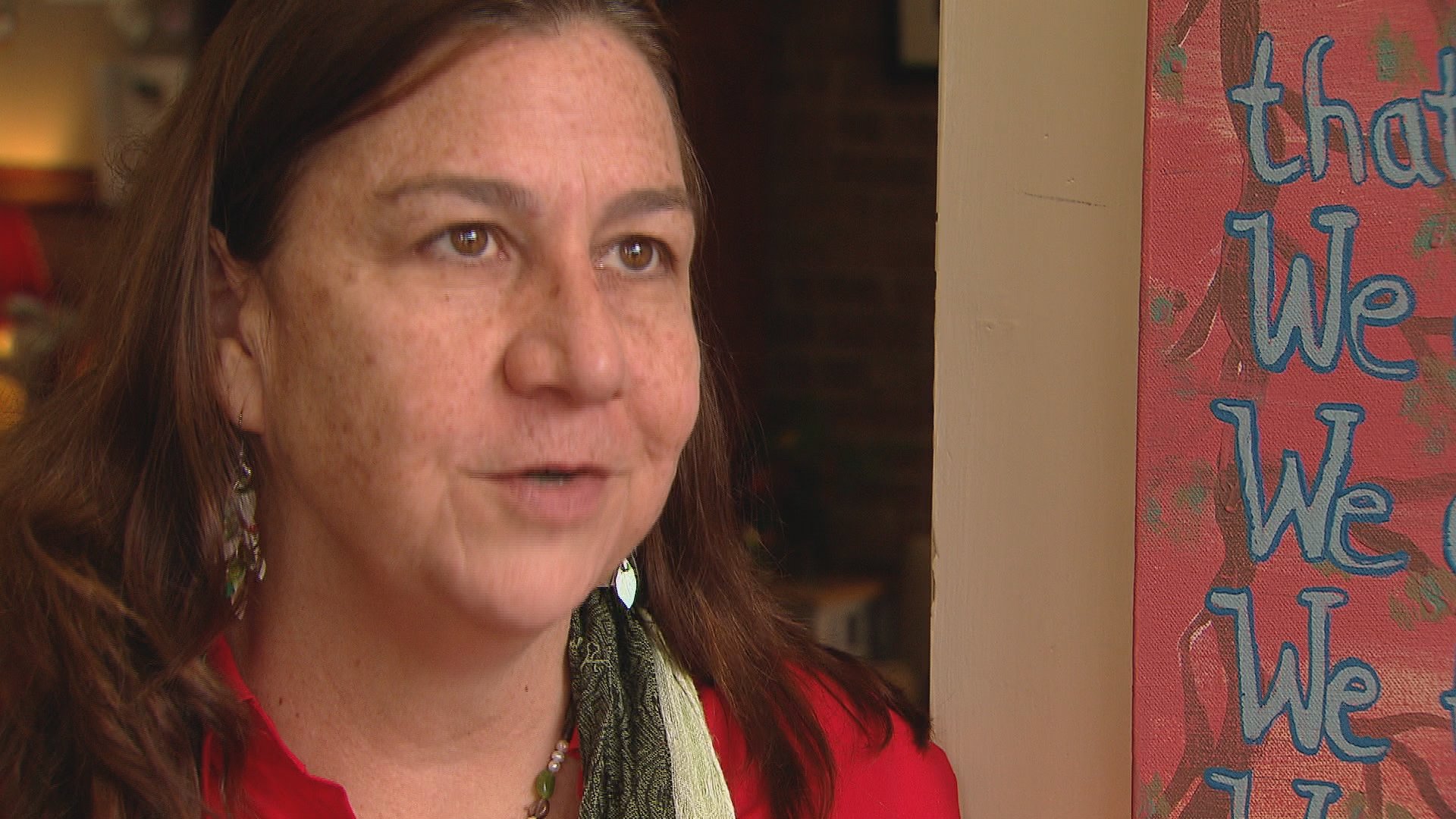 Susan Trieschmann Susan Trieschmann: A lot of them are homeless – 90 percent are homeless – many have literacy issues so they haven't gotten their GEDs yet and most of them have this level of hopelessness that is really unfortunate to see in the United States of America.
JS: The cafe has three full-time staff, and the trainees receive a stipend for each shift and money for transportation. 
During the three months that most young men stay at Curt's, they learn barista skills, and they're taught food preparation by a staff chef.
And they handle the front counter.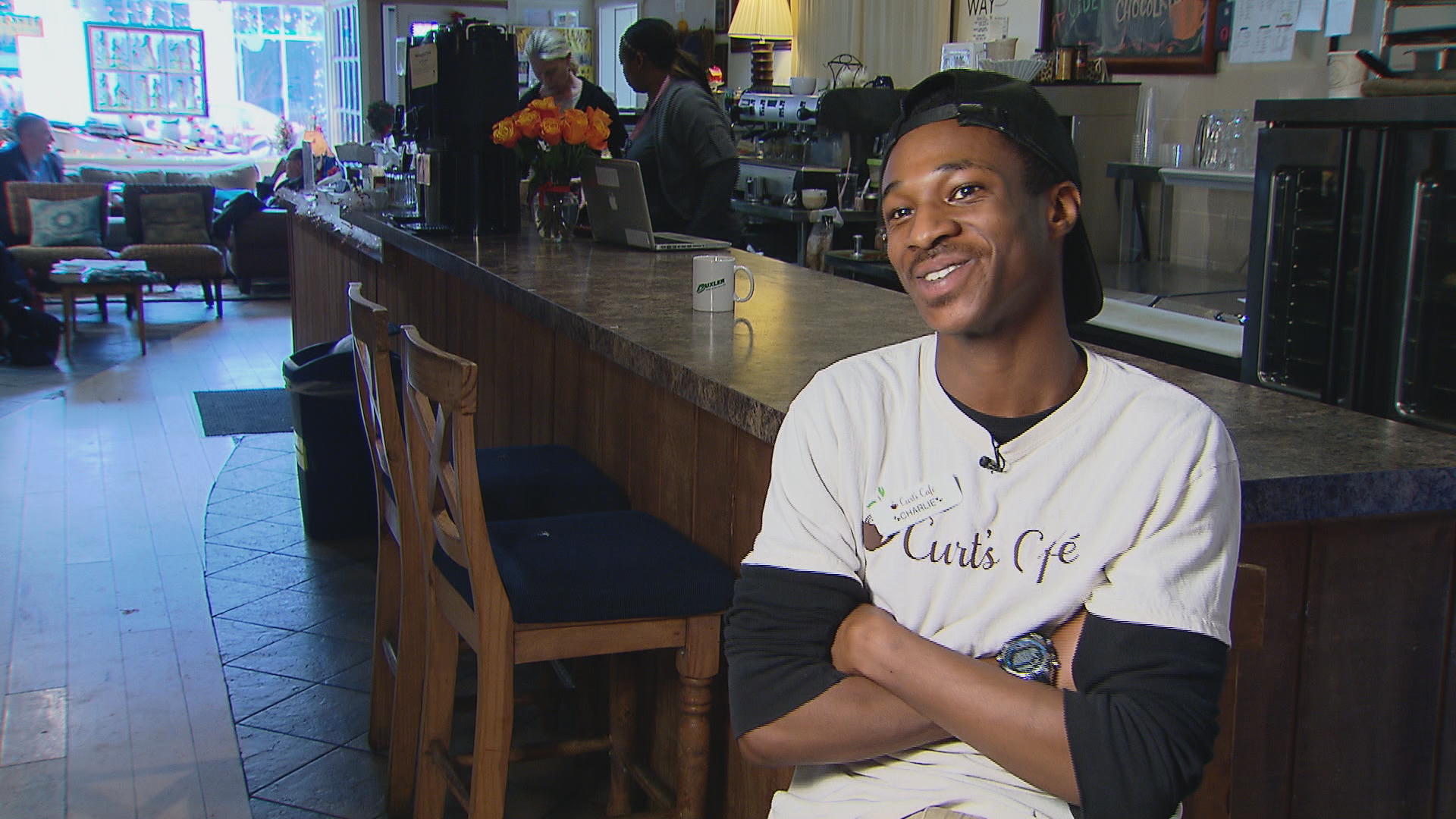 Charles Pendleton Charles Pendleton: I didn't graduate high school. That's one of the reasons I'm here. It's made a really big difference. Before I came here I was horrible with talking to people. Barely knew how to communicate.
I pretty much love this place.
JS: Curt's opened in 2012.  But after a year, they realized that job skills weren't going to be enough and that's when they added full-time social workers. 
ST: They do not only social, therapeutic work all day long, but also do things like help with housing, help get state IDs, help get a driver's license, sometimes just talk them off the ledge.
JS: Djorgy Leroy says getting these men into stable housing is the first priority.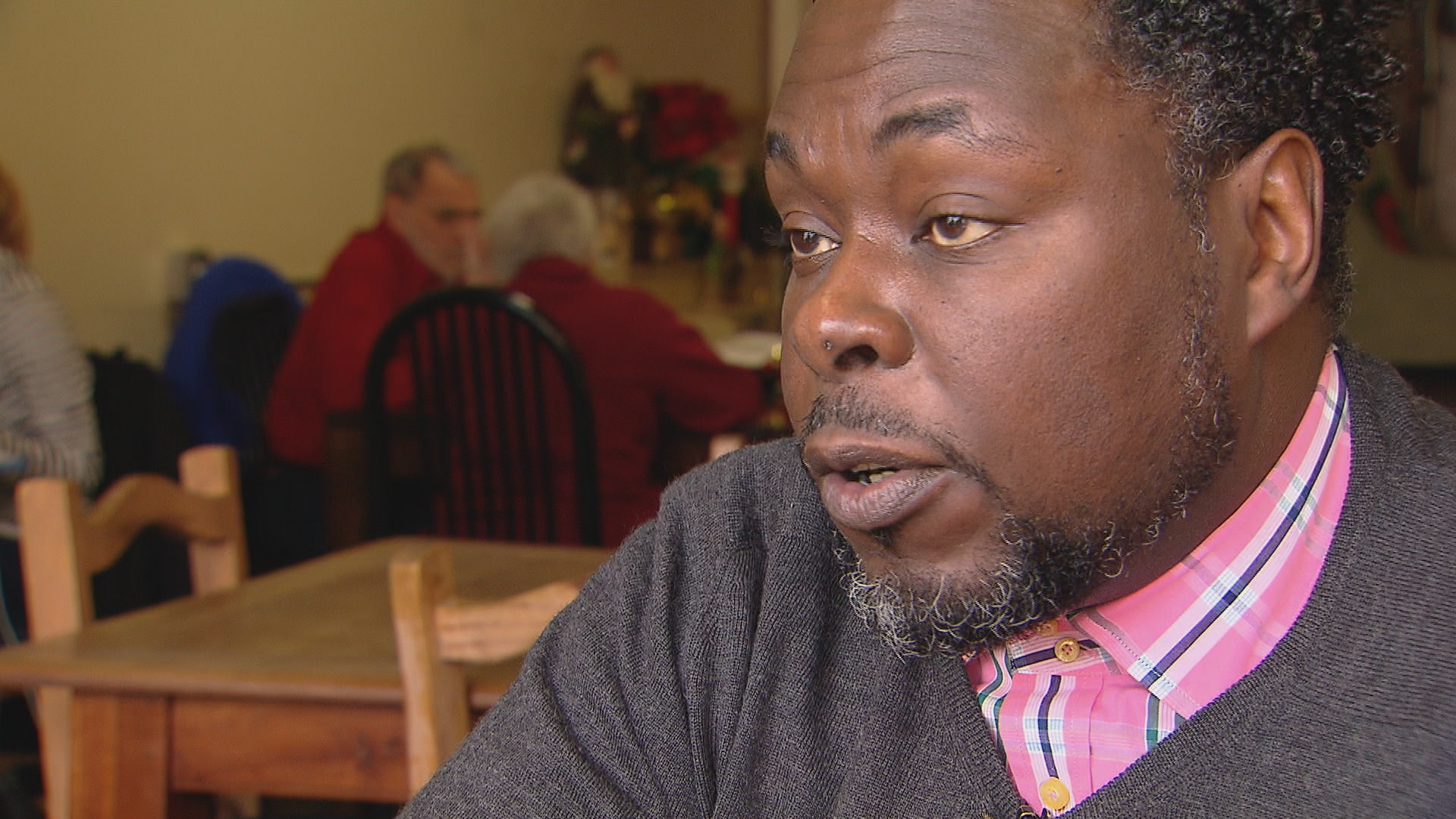 Djorgy Leroy Djorgy Leroy: They were couch-surfing. They were staying with relatives. We had a lot of kids that were literally riding the train. They were coming into the cafe early to take a nap so they could work.
JS: In Curt's first three years, they trained 110 men. And the results, says Susan. Are clear. 
ST: The state recidivism rate for kids coming out of prison after three years is 86 percent – that means 86 percent will go back into prison. We have a 2 percent recidivism rate: 82 percent of our kids are getting jobs and staying in jobs which shows that will work.
JS: In 2015, Curt's opened a second cafe, Curt's South, to train and serve young women. They had tried adding women to Curt's North, but the men became less ... Focused.  
ST: They become who they need to be when they're here until a girl walks in, and then all of a sudden they're back in high school, masking up, "masculining" up. I didn't see it as a necessarily positive thing. 
For the most part we try to build them up independently so that when they are together they're stronger people.
JS: Lanese Morris wants to be a nurse.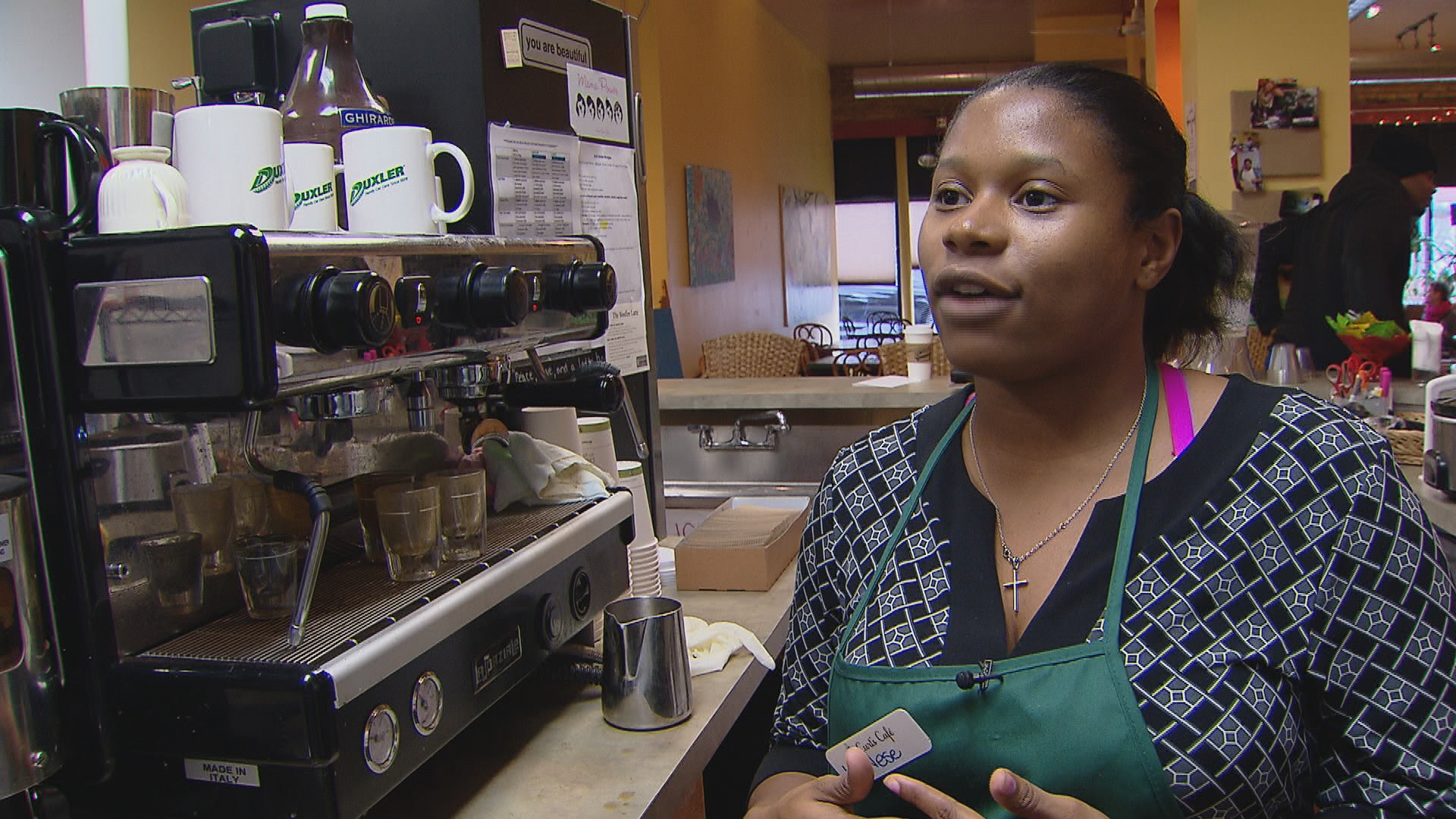 Lanese Morris
Lanese Morris: Thursdays and Fridays we have quiche. So, like I made my first quiche today. It's spinach, garlic, chicken and feta cheese.
JS: She says she can use her new restaurant skills to help pay her way through nursing school.   
LM: And me being 20 years old … I have two kids – one just turned 3, the other one will be 7 months – it gives me a chance to do something for them as their mother. So that's why I'm here.
JS: Aisha Jean-Baptiste is the social worker at Curt's South. 
Aisha Jean-Baptiste: They are connected to resources, they are told by the whole Curt's community that you can do this, you will succeed. Just kind of a boost in self-esteem and more hope. 
JS: Jean-Baptiste says that she's seen a clear boost in self-esteem among these young women. As they get connected to the services they need, develop new skills and get counselling.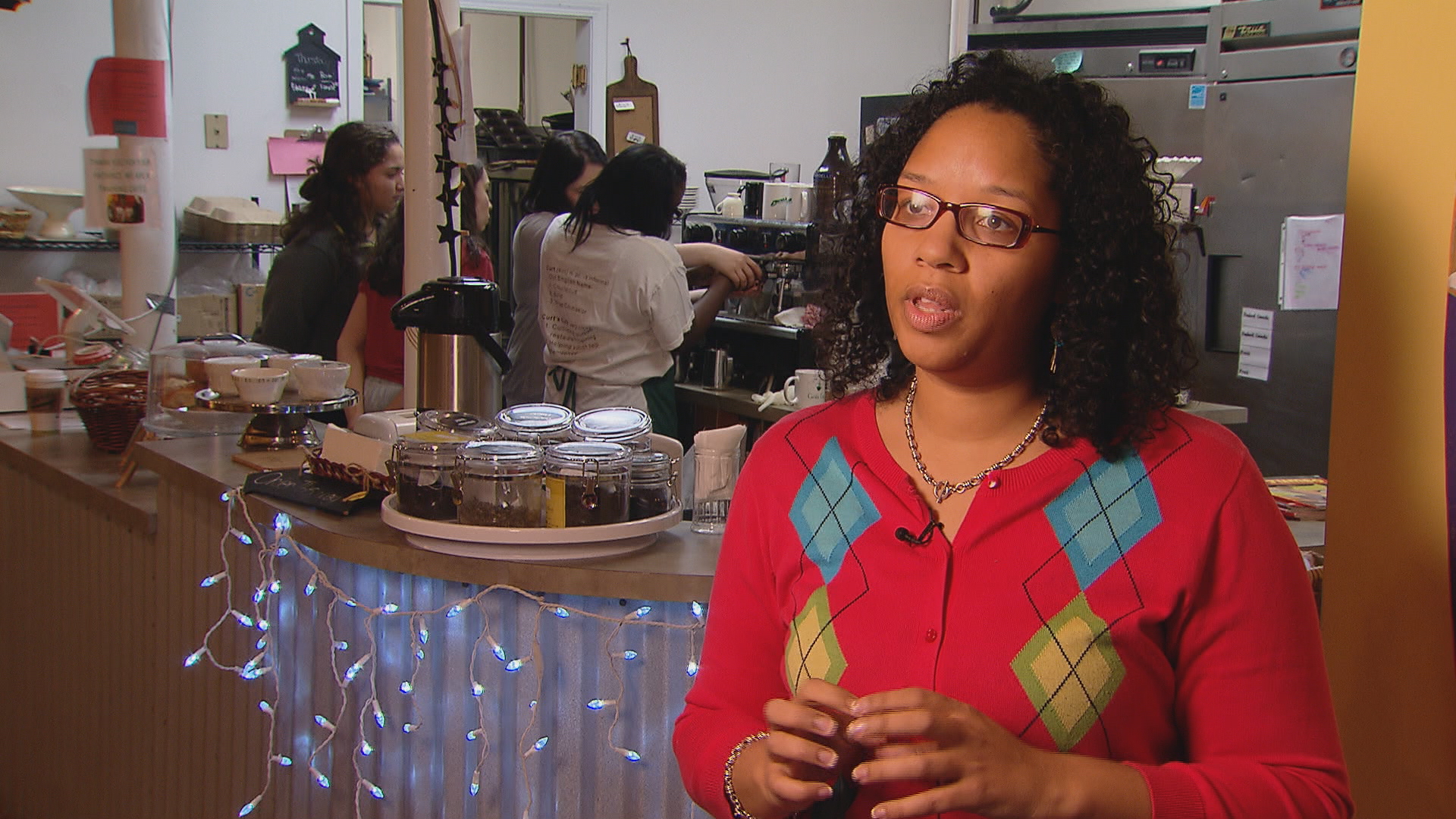 Aisha Jean-Baptiste AJB: I work based on their strengths. We talk about, what are your immediate needs? What do you believe your strengths are? What are your goals?  And then I take into account the strengths that I observe and then we play on those.
JS: Before starting Curt's Café, Susan Trieschmann spent her career in the restaurant and catering world and she says food-related jobs are ideal for getting at-risk youth back on track. 
ST: I have a lot of energy, I like to move. I learn by doing and a lot of our students are the same way, so sitting at a desk and teaching them how to file probably won't solve the problem.
And I believe that this is a community problem. I think that our community created it and I think our community needs to be part of the healing process and the community comes in here and tries to do that every day.
JS: The community also volunteers – both in the cafe and behind the scenes. And in addition to job skills, Curt's also teach life skills.
CS: Etiquette, respect ... how to balance my check book. Susan taught me half the stuff I know today. 
ST:  These are kids who are termed "throw-away kids" because they have so many checks in the box against them. People have told me that they'll never get a job, they'll never keep a job, they'll never do this, they'll never do that, and we're proving that that is not the case, that they will become contributing members of society as opposed to always on the outskirts of it.
CP: It's a great place for anybody that has a troubled past or has problems getting a job. Curt's is the number one place to come to, because they'll make sure you get a job.  That's what the place is for.  Make sure you get a job.
---
Curt's Cafe is located at 2922 Central St. in Evanston. It is open from 7:30 a.m.-4 p.m. Monday through Friday (kitchen closes at 3 p.m.); 8:30 a.m.-3 p.m. Saturday; and closed Sunday.
Curt's South is located at 1813 Dempster St. in Evanston. It is open from 8:30 a.m.-3 p.m. Tuesday through Saturday; closed Sunday and Monday.
For more information, visit the cafe's website.
---
Related stories: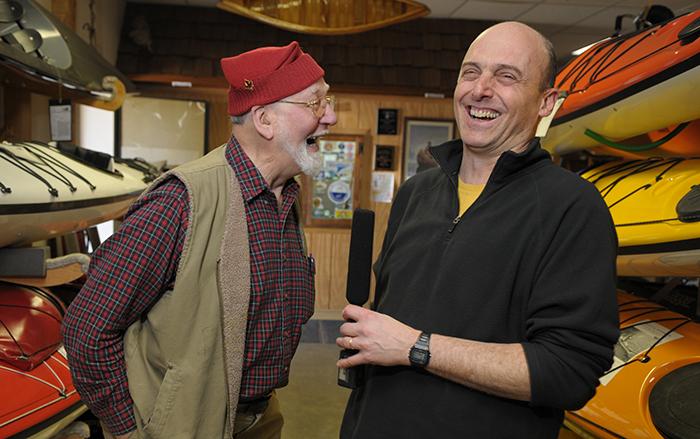 Find more of Jay's stories about Chicago people and places right here.
---