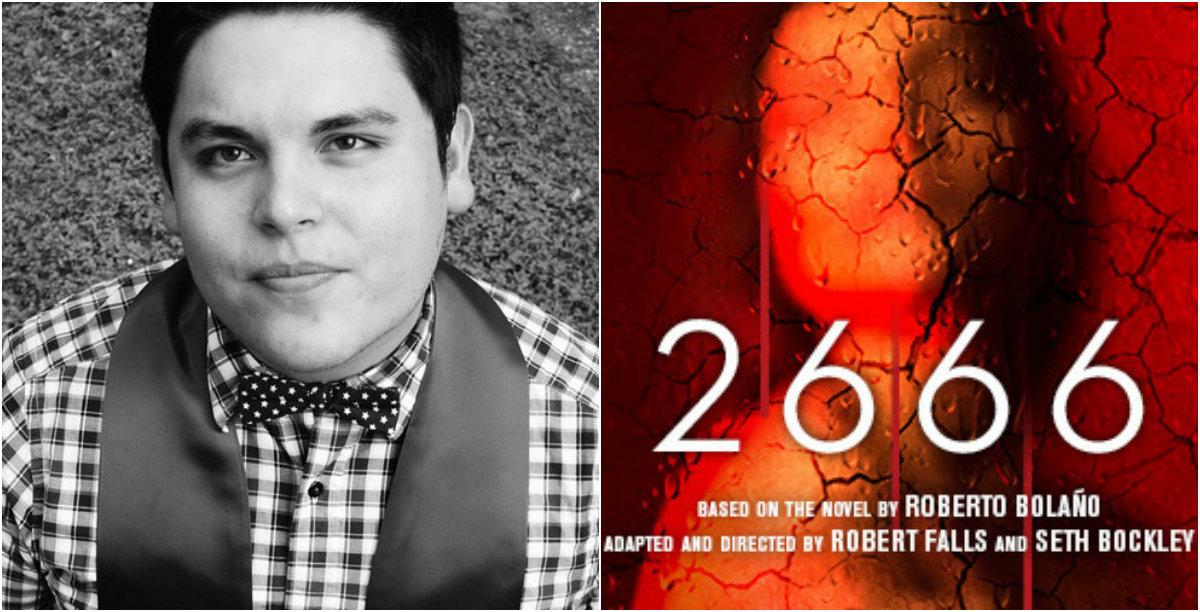 A new play from Isaac Gomez, left, looks at the unsolved murders also featured in Goodman's "2666," right.
Before you commit to Goodman Theatre's "2666," an epic five-hour play which touches on the true story of unsolved murders of hundreds of women along the Mexican border, you can see a play about the murders that's just 75 minutes. And free.
As part of a series of events highlighting the work of Latino artists, Goodman will present a free staged reading of "La Ruta," a new work from Chicago-based playwright Isaac Gomez, at the National Museum of Mexican Art in Pilsen.
The play follows two mothers searching for their missing daughters amid the unsolved murders of the 1990s in Gomez's hometown of Juárez, Mexico.
In researching "La Ruta," Gomez, who also coordinates the new play development program at Victory Gardens Theater, conducted interviews with people connected to the crimes.
"The play sort of forces us to dig deep into the complex impunity in the city itself," Gomez said. "For me, this is my hometown, this is home. So one question is, how to we tell this story while honoring the fact that it's still one of the largest border towns in the world?" 
The 75-minute reading takes place at the National Museum for Mexican Art (1852 W. 19th St.) at 7 p.m. Monday and will be followed by a 30-minute panel discussion. According to the Goodman, the reading will also launch a contest for young playwrights, with the winning entries receiving a public reading at the theater. Tickets are free, but reservations are required.
Goodman's "2666," which is on stage through March 13 and funded solely via a grant from Powerball jackpot winner Roy Cockrum, was adapted from Chilean writer Roberto Bolaño's nearly 900-page novel of the same name. The novel follows, among other things, an American journalist drawn to the unsolved murders of hundreds of young women whose bodies continue to be found in the desert.
For more information about the reading, visit the National Museum for Mexican Art's website.
---