The video cannot be displayed.
Those without health insurance have five more days to sign up and purchase a plan under the Affordable Care Act, or face stiffer penalties this year for not doing so.
State, local and federal officials today came together to urge people without insurance to get covered.
But is the health care law, now in year three of its implementation, driving up coverage and driving down costs, as was promised?
A lot depends on who enrolls in the Obamacare exchanges. Today, officials from the state, local, county and federal level urged everyone who's uninsured to join through the insurance exchanges – especially younger healthier folks, who can help drive down costs if they are part of the entire risk pool.
[Never miss a "Chicago Tonight" headline! Get our daily newsletter delivered straight to your inbox.]
This is the third open enrollment for Obamacare; it ends Jan 31. There are around 355,000 enrolled in Illinois so far but it's estimated about half a million are eligible.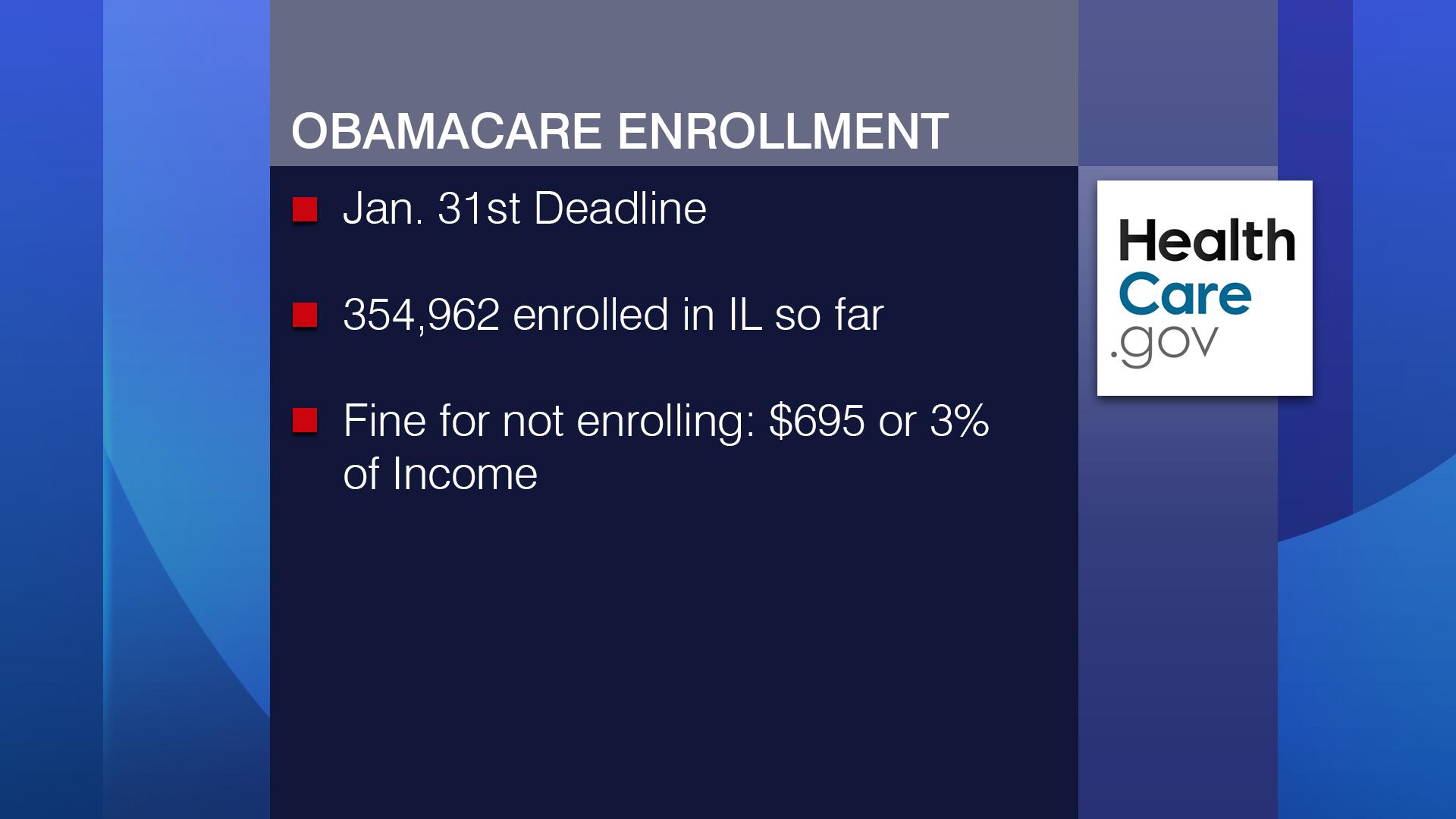 The fines have jumped this year – you'll pay $697 or 3 percent of your income, whichever is higher for not purchasing health care. Officials made the announcement today at the Cook County Health and Hospitals System, which has seen a big jump in business since the expansion of Medicaid under Obamacare. It now serves 165,000 in the county.
Bruce Japsen, who writes about health care for Forbes magazine, told us premiums have gone up on average about 10 percent. He says a lot of people are opting into lower cost in-network HMOs rather than the more flexible but higher cost PPOs. Still, officials say most people will not pay the full cost of their healthcare premiums.
"Three out of four that sign up through this get some kind of financial assistance to paying premiums," said U.S. Sen. Dick Durbin (D-IL). "So there's no excuse not to be uninsured now."
Cook County Health and Hospitals System director Dr. Jay Shannon targeted his comments specifically toward the young and healthy who may scoff at the mandate of purchasing insurance.
"Medical insurance is like friends," he said. "You want to have them before you need them. You don't want to find out you're uninsured after you've had an unexpected diagnoses, a car accident, any of those kinds of things."
The experts we spoke with attribute the higher costs to the fact that younger people are not singing up in numbers that healthcare officials had hoped. Sicker people are singing up, perhaps more so than insurance companies bargained for.
"People that are coming to get insurance may be sicker than anticipated, that's leading to health insurers getting worried about their exposure to sick enrollees," said Anthony Losasso, a health care economist at University of Illinois at Chicago. "Companies like United Healthcare are talking about potentially leaving the Obamacare exchanges because they're worried about their exposure to high costs."

"Medical insurance is like friends. You want to have them before you need them."
–Dr. Jay Shannon
---
A few years ago, the debate in Illinois was whether or not to have the state run its own health care exchange. The General Assembly never agreed to set up an Illinois-run health care exchange so it is run by the federal government instead. There was a lawsuit challenging the health care law, claiming that exchanges like Illinois' should not be eligible for federal subsidies. That would have all but dismantled the whole system here.
The Supreme Court ruled in favor of the Obama administration. Thus Illinois, despite being federally run, can keep all of its subsidies and continue to insure people through the Affordable Care Act.
"There was a question as to whether the state exchanges and federal exchanges would survive, and the Supreme Court said they would," Durbin said. "Illinois enjoys all the advantages other states have. That said, I'd prefer it was state-based, but that's a decision for the General Assembly and the governor.
Total Affordable Care Act enrollment is at about 13 million. According to Losasso, that's around 40 percent of what the Congressional Budget Office had predicted.
Follow Paris Schutz on Twitter: @paschutz
---
Related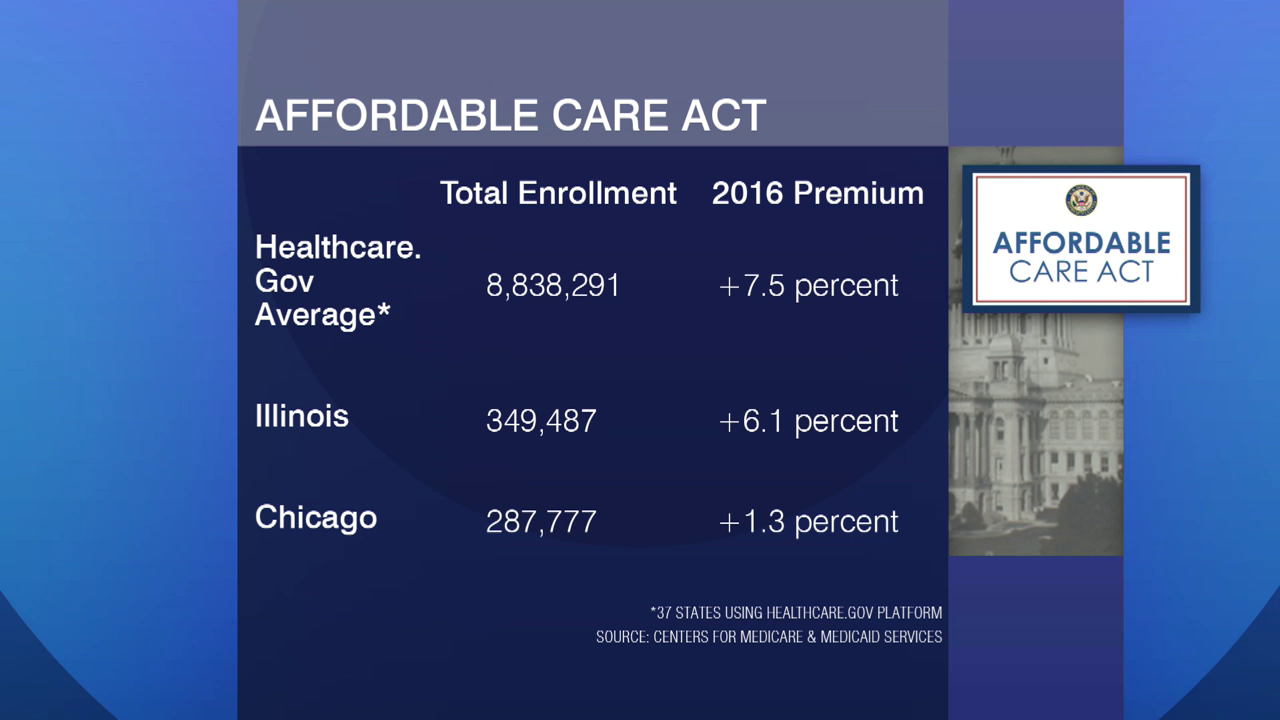 Affordable Care Act Open Enrollment Begins
Nov. 2, 2015: Open enrollment has just begun for health care insurance under the Affordable Care Act. As President Obama's signature health care reform enters its third year, we assess the impact of the ACA on health care provision in Illinois.
---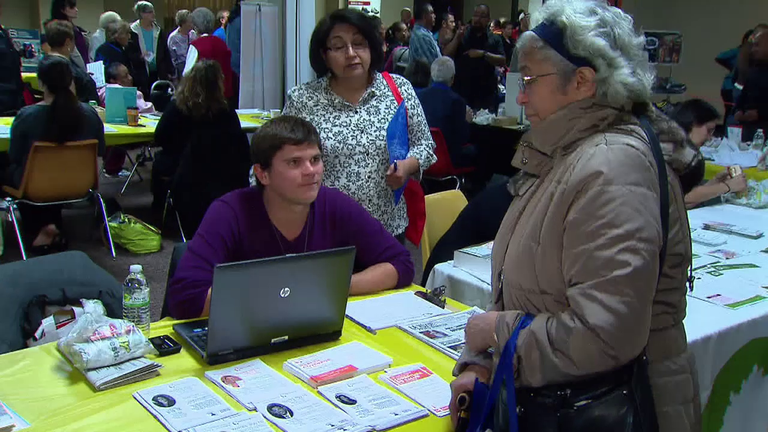 Shopping for Health Insurance Through the Illinois Marketplace
Nov. 3, 2015: Enrollment is now open for health insurance through the Get Covered Illinois marketplace. The Midwest regional director for the U.S. Department of Health and Human Services tells us what to look for when reconsidering or shopping for a health insurance policy under the Affordable Care Act.
---