The video cannot be displayed.
For many young men, their first car is also their first love. But, for some of Chicago's at-risk teens and young adults their first car isn't theirs to drive–but theirs to fix. Learning classic car restoration is more than just a trade, it's a chance to pave a new future. Brandis Friedman has the story.
TRANSCRIPT
Brandis Friedman: Between all the grinding and welding, it may be tough to see this car as a diamond in the rough.
It's a 1976 Chevrolet Monte Carlo.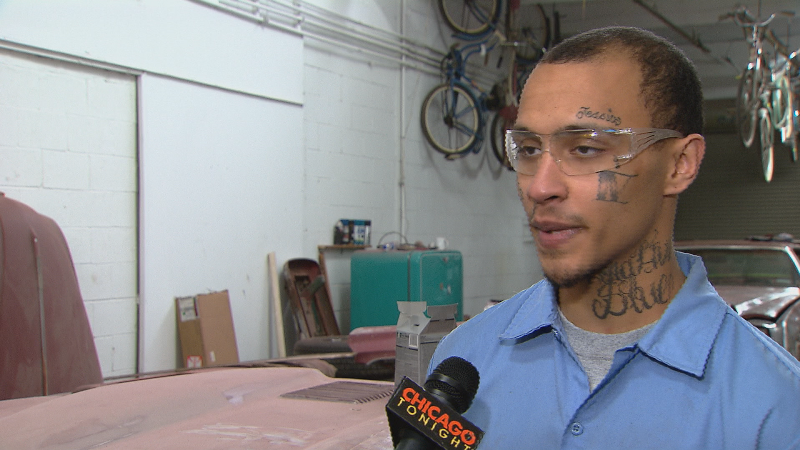 Antwan Halmon Antwan Halmon: We're making a panel for the trunk, for the Monte Carlo because the bottom of the trunk was rusted out. So we're trying to make a panel so there ain't no holes.
BF: And like the young men working on it, a long road lies ahead.
Twenty-year-old Antwan Halmon from Little Village says he's here to learn as much as possible.
AH: I don't know honestly—I just want to learn something new, expand my knowledge.
I don't know, I just like cars.
BF: Halmon and his cohorts are participating in the Automotive Mentoring Group's six-month certification program. It's designed to train at-risk young men and women to restore classic cars.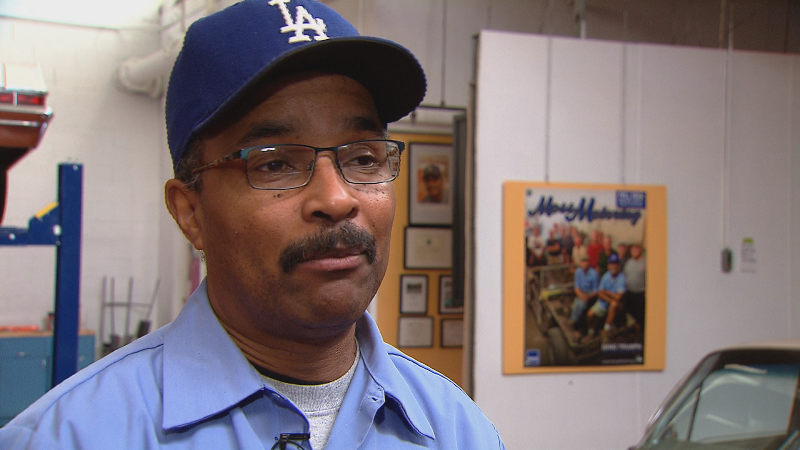 Alex Levesque Alex Levesque: These guys get the chance to work on Porsches. They get the chance to work on in the back we have a 1967 E-Type Jag coupe, 1950 British Riley, 1971 TR6 convertible.
BF: Halmon admits to coming from a rough neighborhood. He's still on house arrest after serving time in the Cook County Jail and boot camp.
AH: I'm trying to get my act together for me and my girl.
BF: Today is his first day at the Automotive Mentoring Group and already, he's locked in.
AH: Some people wake up and hate going to work. Something like this, I can't see myself waking up and not wanting to go to work. It's interesting.
BF: Alex Levesque is the nonprofit's driving force. He founded it in 2012 but has been doing the work for far longer.
In addition to the skills earned working on cars, he explains, the students also learn life skills.
AL: We can connect them on the other end with the jobs. But it's not going to do any good if they don't know how to work when they get there.
BF: Levesque starts by helping the students earn their high school diploma or GED. Then they have the chance to attend community college.
AL: We have relationships with five community colleges—everything from Moraine Valley Community College in Palos to Kennedy King College to Truman and several others—all that have dynamic automotive programs.
The objective is we want to get them graduated from high school so that we can get them enrolled in these dynamic automotive programs so that they can study automotive technology.
But they have to learn those transferrable skills and just the basic philosophy of automotive design here at the Automotive Mentoring Group.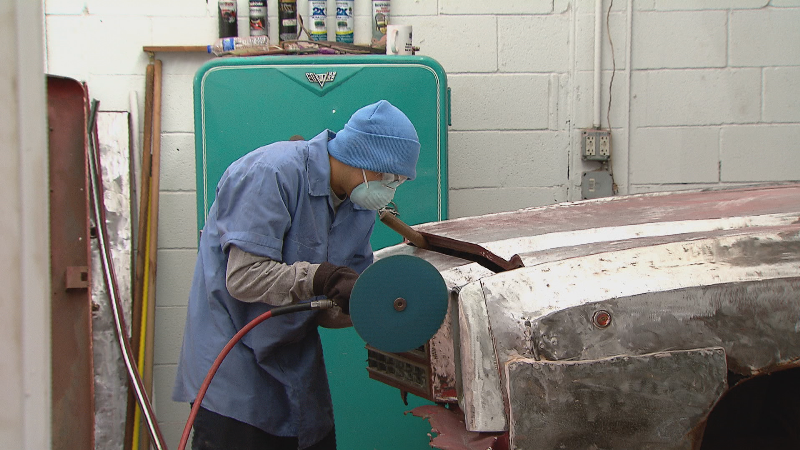 BF: AMG also has 24 hiring partners where graduates can eventually earn apprenticeships or jobs.
AL: Just look at the numbers: about 97 percent of the guys that we deal with do not have a high school diploma or a GED.
That to me is really the answer to all the violence that's plaguing Chicago and young people right now: if we're able to get them educated, we're able to get them enrolled in college, we're able to teach them how to work, we're able to get them employed fulltime and they're able to do well in those jobs.
Many times the guys that we deal with already have children, so now we're able to make them better fathers to the children that they already have. And that really is the long-term solution in terms of how you change communities and how you change the culture of violence that exists right now.
BF: Along the way, Levesque teaches them how to be good employees: to show up for work, prepared and on time.
Twenty-year-old Anthony Almestica has been working here for three months and says he knows where this road can take him.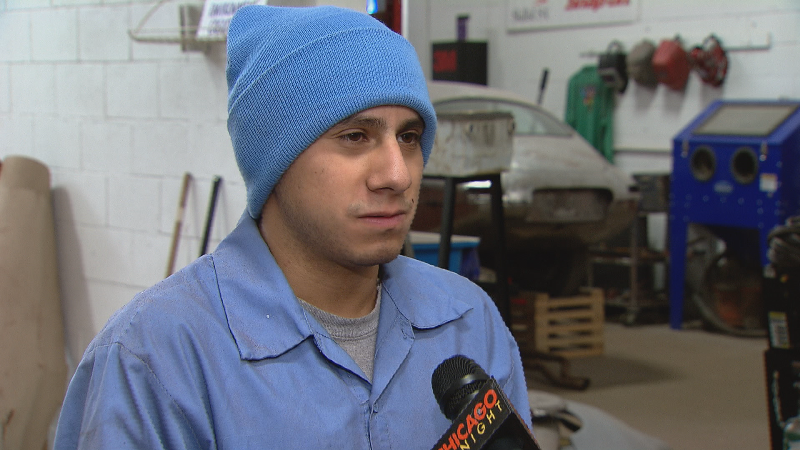 Anthony Almestica Anthony Almestica: It can get me a job one day. I can get a job one day working on them. I can help other customers with different cars. I can help my family if they have problems one day.
BF: For "Chicago Tonight," I'm Brandis Friedman.
Follow Brandis Friedman on Twitter: @BrandisFriedman
---