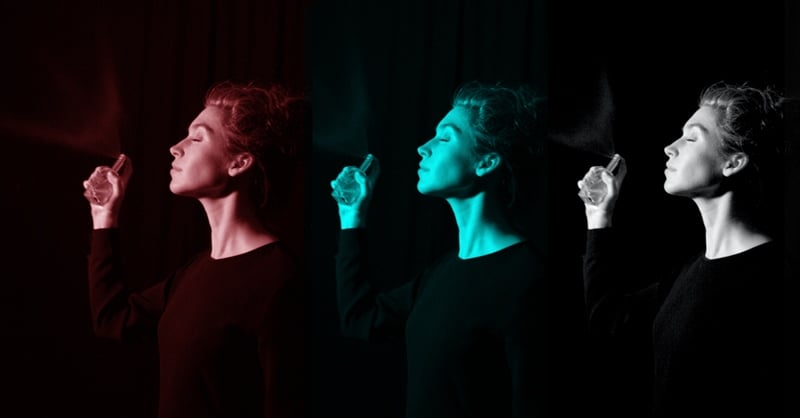 Chicago-based magician Jeanette Andrews (courtesy Jeanette Andrews)
It took two men and a tiger to convince Jeanette Andrews of her true calling.
Just months after watching a Siegfried and Roy TV special, a 4-year-old Andrews was performing magic for her class. Two years later, she staged her first paid gig. Since then, she and magic have been virtually inseparable. At 14, she became a member of the International Brotherhood of Magicians (with Siegfried and Roy sponsoring her membership) and now, at 25, she regularly performs her magic – which blends elements of philosophy, science and art – for audiences both corporate and casual.
On Tuesday, the Chicago-based magician will be at the Museum of Contemporary Art performing "Thresholds," a show which pairs illusions with each of the five senses.
We spoke with Andrews on the magic inherent in science, the power of audience participation, and what it feels like to be one of the only women killing it in an almost exclusively male-dominated field.   
Chicago Tonight: Tell us about the nature of this show, "Thresholds," which you started performing almost a year ago.
Jeanette Andrews: The show is kind of this interesting hodgepodge of having a pretty elegant, minimalist aesthetic, but also, due to the fact that it is very interactive, is also a lot of fun. It's really, really out of the box as far as what people think of as a magic performance. Almost every stereotype people have, it's probably the total opposite of that. It's taking this traditional narrative of magic performance and kind of turning it on its head.   
Below, Andrews speaks about "Thresholds":
---
CT: You use audience participation, sort of a standard in magic, but then it also sounds like you empower your audience too. How is that different from more traditional magic acts?
JA: First of all, I totally love your choice of wording there and the use of the word "empower." I love this idea that, at least for me personally, I think of myself as a guide and facilitator for an experience and I'm interested in exploring the everyday experiences unfolding around us that I think are so genuinely beautiful and amazing. And so just drawing attention back to our own lived experiences. So I think the idea of our own personal agency is something that's totally central to that. Especially right now, we've moved so far into a digital age where we are used to things being interactive, we are used to being able to create our own experiences through so many platforms. So it's this idea of bringing it out of the digital experience into something that's either more tactile or more interactive in these other senses. There are pieces in the show where the whole audience interacts in creating pieces of magic.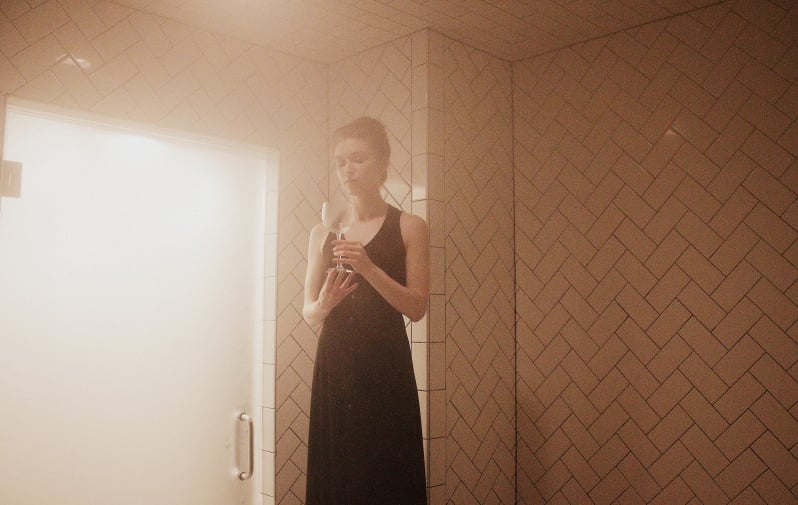 Jeanette Andrews (Nikki Hedrick)
CT: Magic is a largely male-dominated field. What's it like being one of the only women?
JA: There was a study from a group that came out a while ago which estimated women at less than one percent of its membership. About a year ago, I was working to try and delve into what that one percent constituted, which is difficult because often the women who are members sometimes are wives of magicians, they're assistants. Full-time performing professionals in the United States – I'm quite certain I can probably count them on one or two hands.
CT: What's the reason for that?
JA: It's kind of a multi-part answer. More recently, there just haven't been any, so it's like this weird kind of vicious circle. Back many thousands of years ago, there did used to be women in magic and then it kind of became considered an improper thing to do. There's also just not a lot of examples. I know for myself, growing up, I really only had one or two female role models in the industry so I think a lot of girls look at it and just don't necessarily see it as something for them. And we are starting to see that shift a little bit, we're starting to see women become more a part of the industry. We see it a lot more in Asia, there's a lot more females in those roles, especially in places like Japan and South Korea.   
CT: You describe your magic as being of a very sensory, inclusive type. Would you label that style feminine?
JA: I think I look at things in a contemplative way. I don't necessarily see what I do as inherently feminine as opposed to masculine. I guess I don't place a gender on it like that. I think I'm more interested in creating a really comprehensive experience for people where the viewers' experience is at the center and where I am not.
CT: You've been doing magic since the age of 4. When did you start shifting into this more sensory, participatory form of magic and what inspired that?
Andrews perform a previous stage act:
---
JA: I was about 15 or 16 when I kind of started to realize, via having some really excellent mentors, that this was not just for entertainment's sake. And that this really could be used as a medium. That opened my eyes to say, 'Okay, how do I want to use this? How can this be used to facilitate an experience for people?' One of my loves outside of magic is philosophy and I'm also interested in phenomenology, the study of perception.
CT: You often collaborate with a scientist at the Fermi National Accelerator Laboratory named Luciano Ristori, right? How does that complement the magic side of things?
JA: He's technically a hobbyist magician, but he's probably the best hobbyist magician I have ever seen in my entire life and he's also just a brilliant thinker. So he's very knowledgeable on human psychology so we spend a lot of time talking about the melding of the technique of magic itself with human perception and human psychology and then how those things fit together. There's an interaction in the vision section of the show that comes straight from him – there's an optical demonstration where everybody has an image on their program which the whole audience makes vanish together at the same time. And that's via people lining it up with exactly where their optic nerve is situated. And that was something [Ristori] brought to my attention. So it's this idea of – taking something like that, something that's related to perceptual science, and incorporating it and tying it in with some magic concept.
CT: What kinds of reactions do you get from people experiencing your shows for the first time?
JA: I think people are pretty surprised because it's so not what they expect as far as quote-unquote magic performances. There are so many stereotypes that do exist in the world around magic and this is just so different than most of them that most of the time people don't know what to expect or this is just so different than their expectations.
Andrews performs at 6 p.m. Tuesday, Jan. 26 at the Museum of Contemporary Art. The hour-long show is free with museum admission. For more details, visit the MCA's website.
This interview was edited and condensed for space. 
Follow Chloe Riley on Twitter: @ChloeRiley84