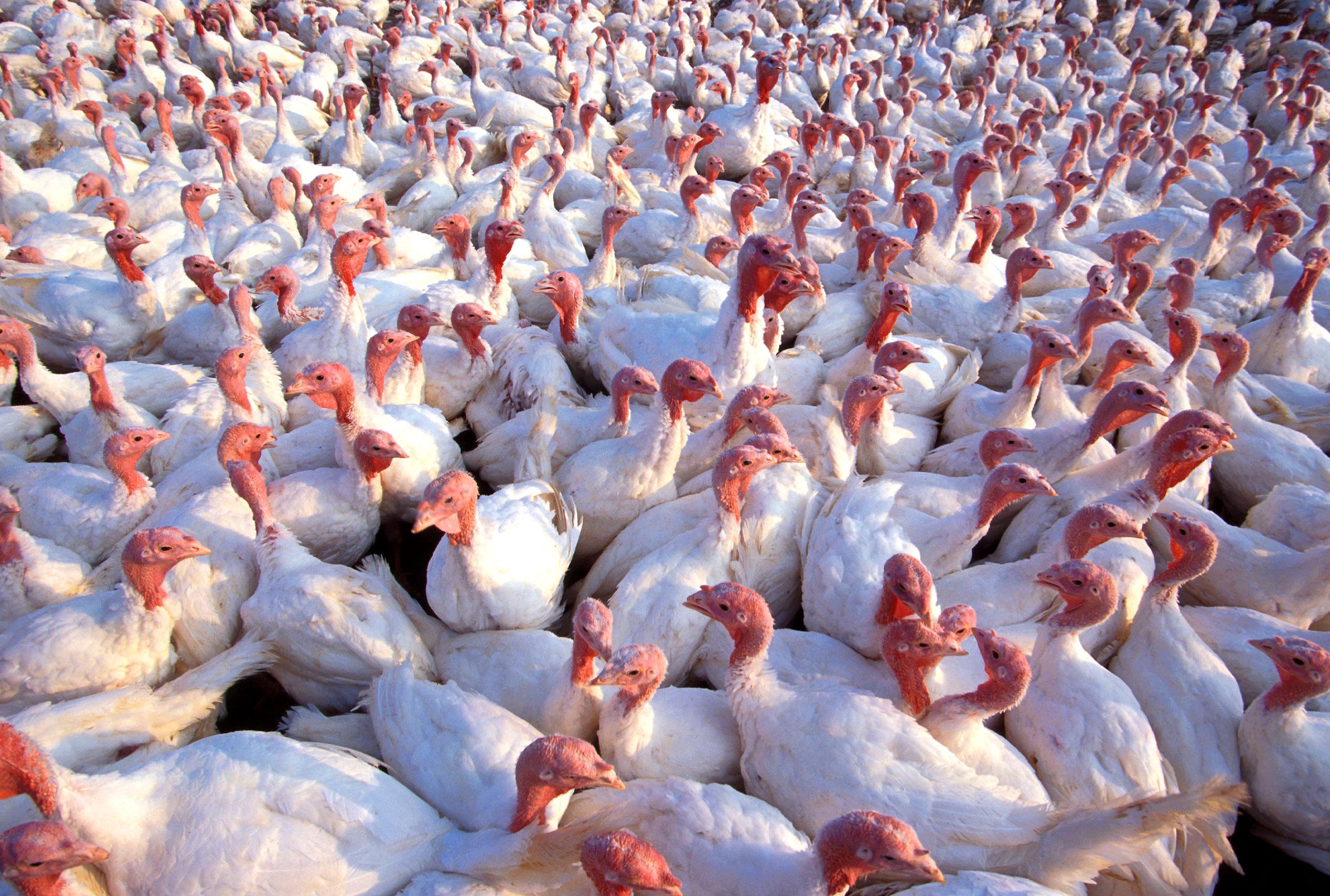 (Scott Bauer)
Over 400,000 birds in southwest Indiana were killed after a new strain of bird flu, the H7N8 virus, was found at 10 poultry farms late last week, according to the Indiana State Board of Animal Health.
All of the affected farms are in DuBois County, roughly 300 miles south of Chicago, where most of Indiana's poultry industry is based.
The Indianapolis Star reports federal and state workers, farm workers and low-level prison inmates have been euthanizing over 245,000 turkeys and 145,000 chickens since last week.
This strain of avian influenza is different from the H5N2 virus that led to the death of 48 million birds in several U.S. states last year.
The U.S. Department of Agriculture is not yet sure how the flocks became infected. After initial testing, the H7N8 virus appears to be of North American origin.
This particular strain is not known to affect humans and since Saturday it hasn't been detected in any other flocks within a six-mile radius of the initially infected flock.
As the state's western neighbor, Illinois is on guard with heightened biosecurity measures. According to the U.S. Census of Agriculture, 3,725 poultry farms housing 4.3 million birds are located in Illinois.
Illinois Department of Agriculture spokeswoman Julie Ressler says her agency is in contact with federal and state officials to ensure poultry farms here remain virus-free.
"The department stands ready to investigate any potential affected flocks in Illinois," Ressler said in a statement.
In particular, she says they're monitoring registered poultry premises in the Illinois counties of Lawrence, White, Edwards and Wabash, which are closest to the affected Indiana area.
Follow Evan Garcia on Twitter: @EvanRGarcia
---