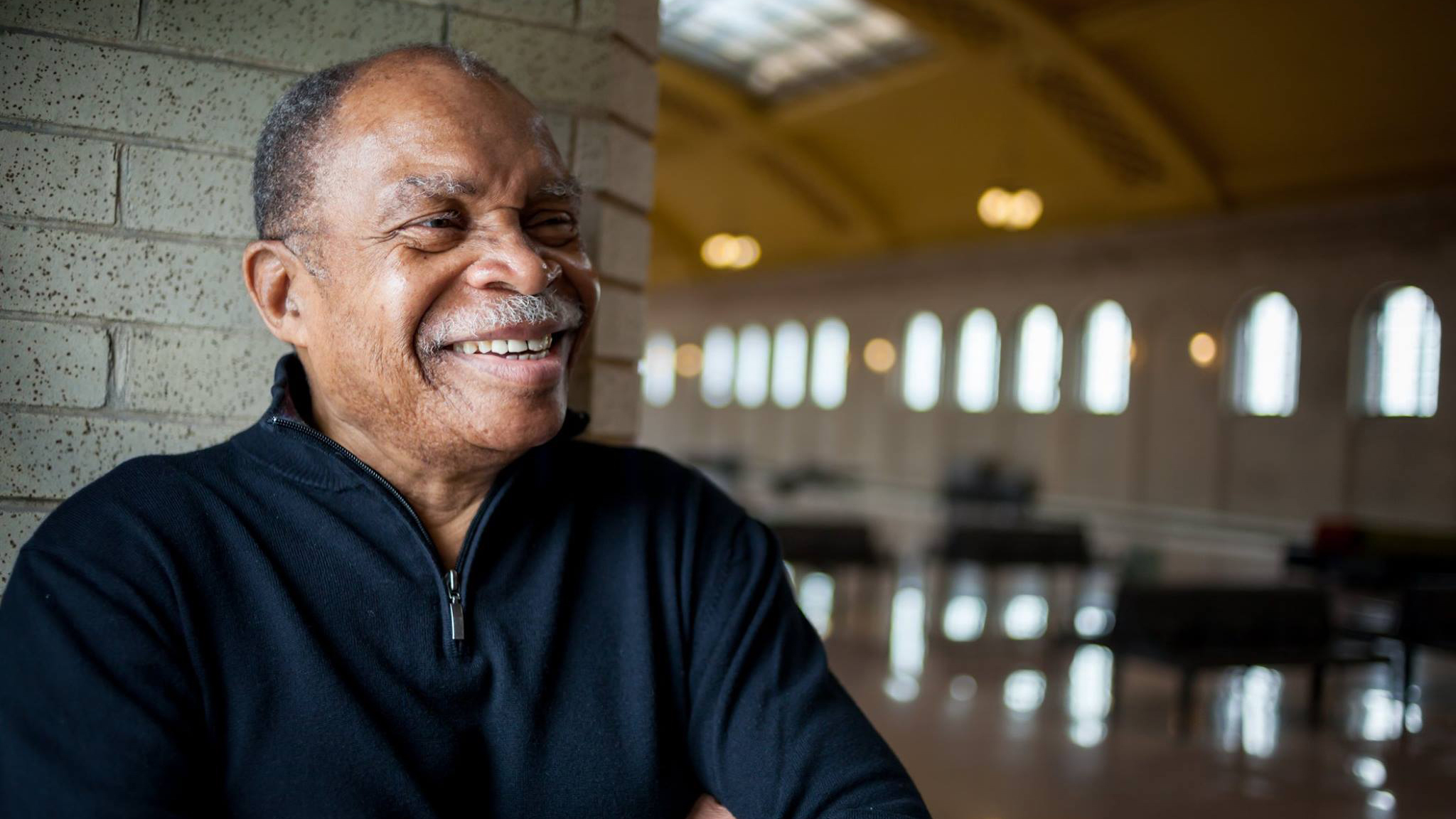 Otis Clay 1942-2016 (Amy Brat / BratGirlmedia)
The music community is mourning the loss of Chicago-based Blues Hall of Fame singer Otis Clay, who died after suffering a heart attack last Friday evening, according to Clay's website. He was 73 years old.
Born in Waxhaw, Mississippi on Feb. 11, 1942, Clay migrated to Chicago in 1957, where he pursued a gospel music career in singing groups that included the Golden Jubilaries, the Famous Blue Jay Singers, the Holy Wonders, the Pilgrim Harmonizers, the Gospel Songbirds and the Sensational Nightingales before venturing out on his own and signing with Chicago's One-derful! Records, an independent label that was located on South Michigan Avenue along the historic 12-block stretch of Record Row.
Clay's One-derful! debut came in 1965 with the ballad "Flame In Your Heart" and his first national R&B hit "That's How It Is (When You're In Love)" hit the charts in the summer of 1967.
Following the demise of One-derful!, Clay signed with Atlantic Records and released a string of R&B hits on the Atlantic imprint Cotillion Records, including a remake of the Sir Douglas Quintet's "She's About a Mover" in 1968 and "Is It Over" in 1971—his last release with Cotillion.
In late 1971, Clay signed with Memphis-based Hi Records, where he recorded his biggest hit "Trying To Live My Life Without You" in 1972 and earned an appearance on the musical variety television show "Soul Train."
Clay launched his own Echo Records label in the mid-'70s and would continue to record and perform internationally, earning a Grammy Awards nomination for the gospel album "Walk a Mile in My Shoes" in 2007 and an induction into the Blues Hall of Fame in 2013.
Watch Clay's 2006 performance of "Walk a Mile in My Shoes" on "Chicago Tonight" below.
As a longtime resident of Chicago's West Side, Clay remained actively involved in community-based economic and cultural initiatives as a board member of the nonprofit People for New Direction and as chairman of the board for nonprofit Tobacco Road, Inc., where he assisted in the extensive planning, fundraising and development of The Harold Washington Cultural Center in the city's Bronzeville neighborhood.
Remembering Clay
Clay's visitation service will be held from 4-10 p.m. Friday, Jan. 15, at Leak & Sons Funeral Chapel, 7838 S. Cottage Grove Ave.
On Saturday, Jan. 16, a family fellowship hour will be held from 10-11 a.m., along with a celebration of Clay's life from 11 a.m.-noon at Liberty Baptist Church, 4849 S. King Drive, with funeral services immediately following at Oak Woods Cemetary, 1035 E. 67th St.
A tribute concert for Clay is in the works and will be announced at a later date.
Perhaps proving that his soulful spirit will live on, Clay is nominated for Best Soul Blues Male Artist and Soul Blues Album for "This Time for Real," his collaboration with Billy Price, at the 37th Blues Music Awards, which are being held in Memphis on May 5.
Clay sat down for a discussion with "Chicago Tonight" in 2006. Watch the full video below.
---