The video cannot be displayed.
Starting Jan. 1, items placed in the city's blue recycling carts must be loose. That means no plastic bags.
"When you have bags, haulers don't see what's inside. They don't see if there are non-recyclables in the cart," said Jennifer Martinez, spokeswoman for the city of Chicago Streets and Sanitation Department.
The city of Chicago uses what's called a single-stream recycling system: residents don't sort their recyclables by type; rather, they are collected as a mixed bunch and later sorted at a processing plant. Non-recyclable items such as plastic bags can contaminate the stream and actually damage the sorting equipment, Martinez said. 
Joining us to talk about the change and common recycling mistakes is Streets and Sanitation Commissioner Charles Williams.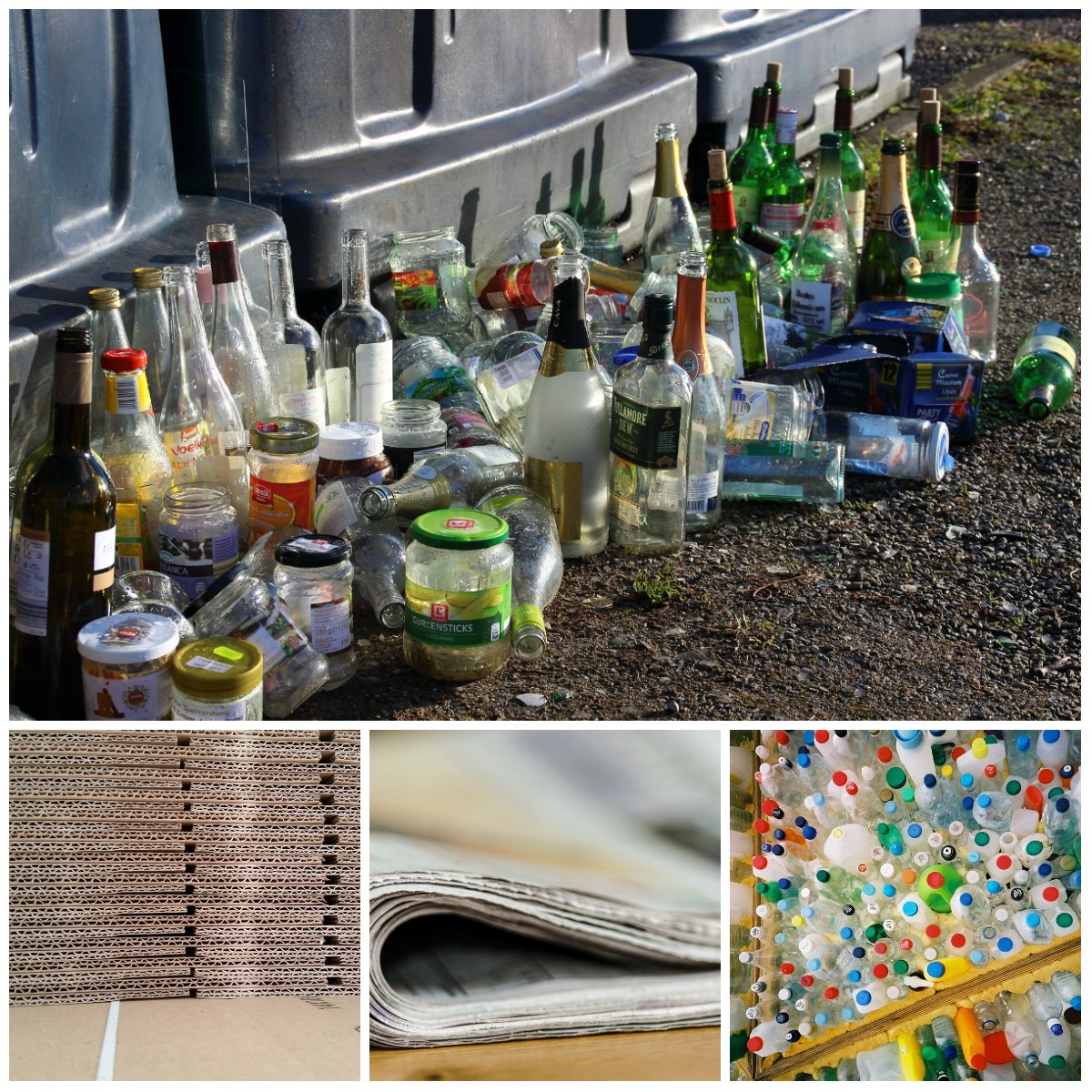 Glass, flattened cardboard, paper and plastic bottles are among the items that can be recycled.
What can be recycled?
"Most people don't know, but there are five items that can be recycled," through the city's blue cart program, Martinez said. The city's blue cart recycling program is for single-family homes or apartment buildings of four units or less.
Those items are:
Plastic containers: bottles and containers with the numbers 1, 2, 3, 4, 5 or 7
Glass: jars and bottles
Metal: aluminum, tin, or steel cans, foil and pie tins
Cartons: milk cartons, juice cartons and aseptic containers
Paper: flattened cardboard, office paper, file folders, magazines, catalogs, newspapers, junk mail, telephone books, etc.
While food waste can't be recycled, many of the containers food comes in can. But before you toss that empty pasta sauce jar into the recycling, rinse it out.
"It doesn't have to be spotless," Martinez said. "As long as it's just cleaned out in a good faith effort, that's fine. Rinse it out. We don't want half of a container filled with liquids or solids."
What can't be recycled?
Turns out not all plastic and paper items can be recycled. Some items are so notorious for being recycled rather than thrown out that Waste Management has created its "dirty dozen" list of materials that contaminate the recycling process. See the list below.
  1. Plastic bags, film and bubble wrap
  2. Foam
  3. Food waste
  4. Greasy cardboard and paper
  5. Electronics and cords
  6. Batteries
  7. Toner cartridges
  8. Used napkins, paper towels and tissues
  9. Liquids
  10. Poly-lined beverage cups
  11. Biodegradable or compostable plastics
  12. Plastic cutlery, straws or other #6 plastics
Note: some of these items can be collected and recycled through other programs, just not through the city of Chicago's blue cart recycling program. Plastic bags, for example, can be dropped off at various locations throughout the city. To find a location near you, search by zip code here.
Other items that often end up in recycling bins, but shouldn't, are common household items.
"Old or broken plastic laundry baskets, glassware, cookie sheets, plates should go in the garbage," Martinez said, adding that if items are in good condition they should be donated.
Wire hangers, according to the city's head of the recycling department, should also go in the garbage, not the recycling. Martinez pointed out that many dry cleaners will accept wire hangers, so bring them there instead.
Not sure if something should go into the trash or recycling?
Find out on the city's new recycling-focused website, Recycle by City Chicago.
The website, launched earlier this month, was created by Tracy Bugh, creative director and founder of Civil Agents who formerly worked as a creative director in the TV and entertainment industry. She approached the design of the website from the most important point of view—the consumer's.
"I felt like there was a hole from a consumer's standpoint. Looking for recycling information can be hard to find," she said. "I think people are curious about recycling if information is given to them in a way that's consumable rather than PDF fliers."
Creating a visually driven website was key for consumers and the city.
"The whole reason for the website is we want to make recycling easy," Martinez said. "The whole reason why we have the blue carts, the single stream, right there for the 600,000 single-family units we serve—part of that is having an easy guide of what can and can't be recycled. The really great thing about the website is it's very visual. Our hope is that it crosses language barriers because we have visual images of what can and can't be recycled."
In addition to outlining what can be recycled, the website provides information about why certain items can and can't be sorted and ultimately reused.
"We get into a lot of the financials behind it. Like why aren't potato chip bags recyclable? It's because it's not worth the cost," Bugh said.
The website also challenges people's preconceived notions about what can be recycled, with a pretty creative approach.
"The idea for a quiz came about from trying to have a platform where you can bust those myths that people hold to be true," Bugh said.
To determine which myths were most widespread in Chicago, Bugh and her team asked the city of Chicago which items were the biggest contaminants, what were the most expensive mistakes people made when recycling and what were the most frequent mistakes made by residents.
"We really try to capture those things that people don't know are recyclable," Bugh said.
Test your recycling knowledge in the city's quiz by clicking here.
Do you throw out the Christmas tree?
When the holiday season is over and your tree is looking less merry and bright, don't throw it out. Take it to one of the city's 24 Christmas tree recycling centers.
Use the map below to find locations that will begin accepting Christmas trees from Jan. 2 through Jan. 16. (The six starred locations represent places where you can pick up free mulch beginning Jan. 11.)
---
Follow Kristen Thometz on Twitter: @kristenthometz
---
Related content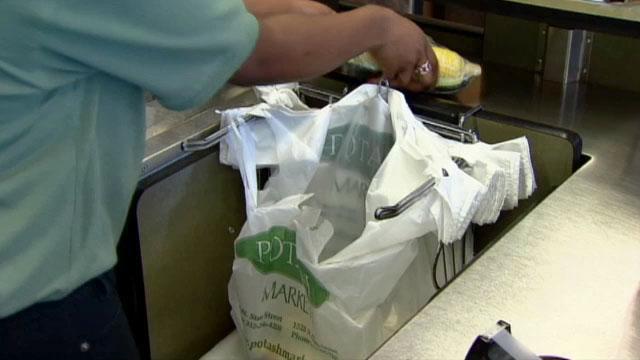 What You Need to Know About the Plastic Bag Ban
The city of Chicago's partial ban on plastic bags is now in place, but the ordinance as it's currently written will still allow stores to give out plastic bags, provided they meet certain standards. 
---