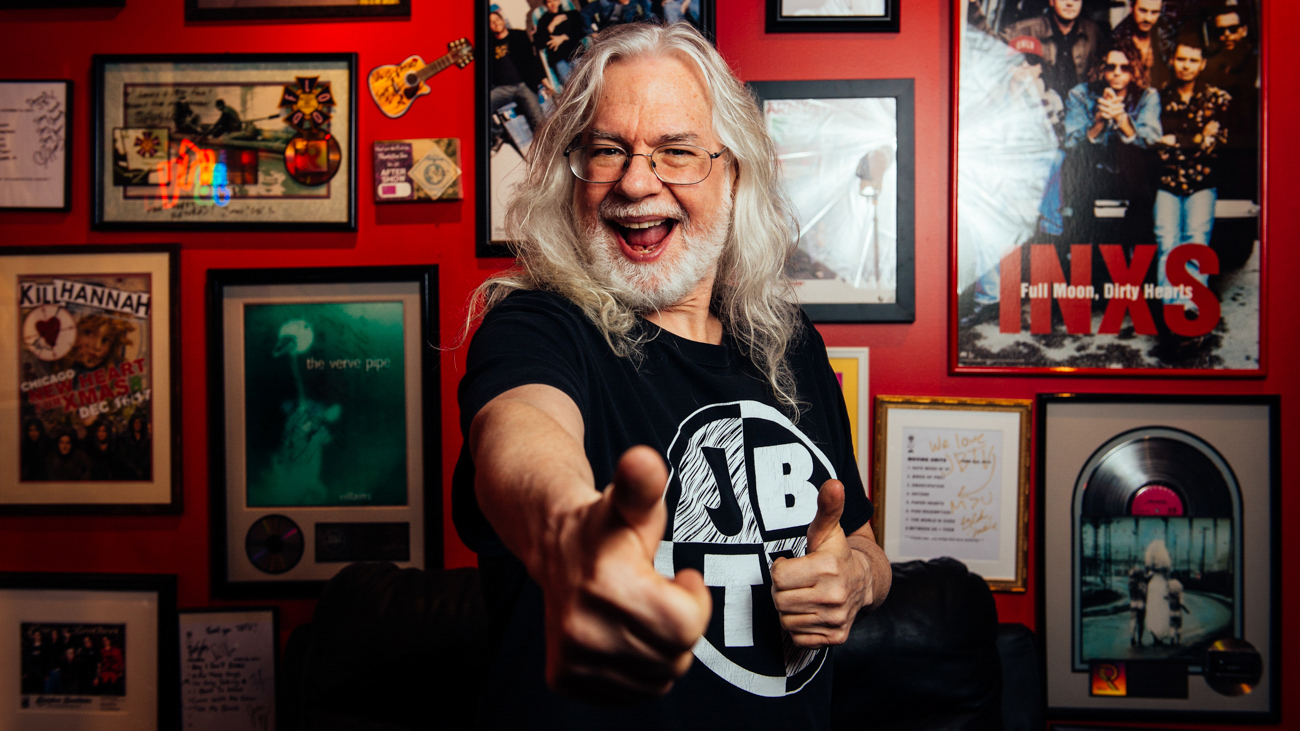 Jerry Bryant (Bill Whitmire)
Emmy Award-winning JBTV founder and producer Jerry Bryant launched the nation's longest-running music television show in 1984. His annual holiday show "JBTV Drive Safe Live Music Marathon" is now in its 27th consecutive year. A reminder to viewers to play it safe behind the wheel, the 10-hour show is streaming 24/7 online through Jan. 4 and is set to air on TV in 48 markets nationwide through the end of the year.
"We hope to save some lives while also exposing broadcast viewers to great new music," Bryant said. "I don't like to have a heavy-handed kind of thing, I try to keep it a little light-hearted—but to the point—just to get the message out there so it gets across to people to be a little more responsible. If we could save one life, we've accomplished our goal."
The marathon show intertwines live music performances and artist testimonials with visits from special guests that have included crash victims, Illinois Secretary of State Jesse White and members of the police force and Mothers Against Drunk Driving (MADD), which was involved with the marathon since its inception.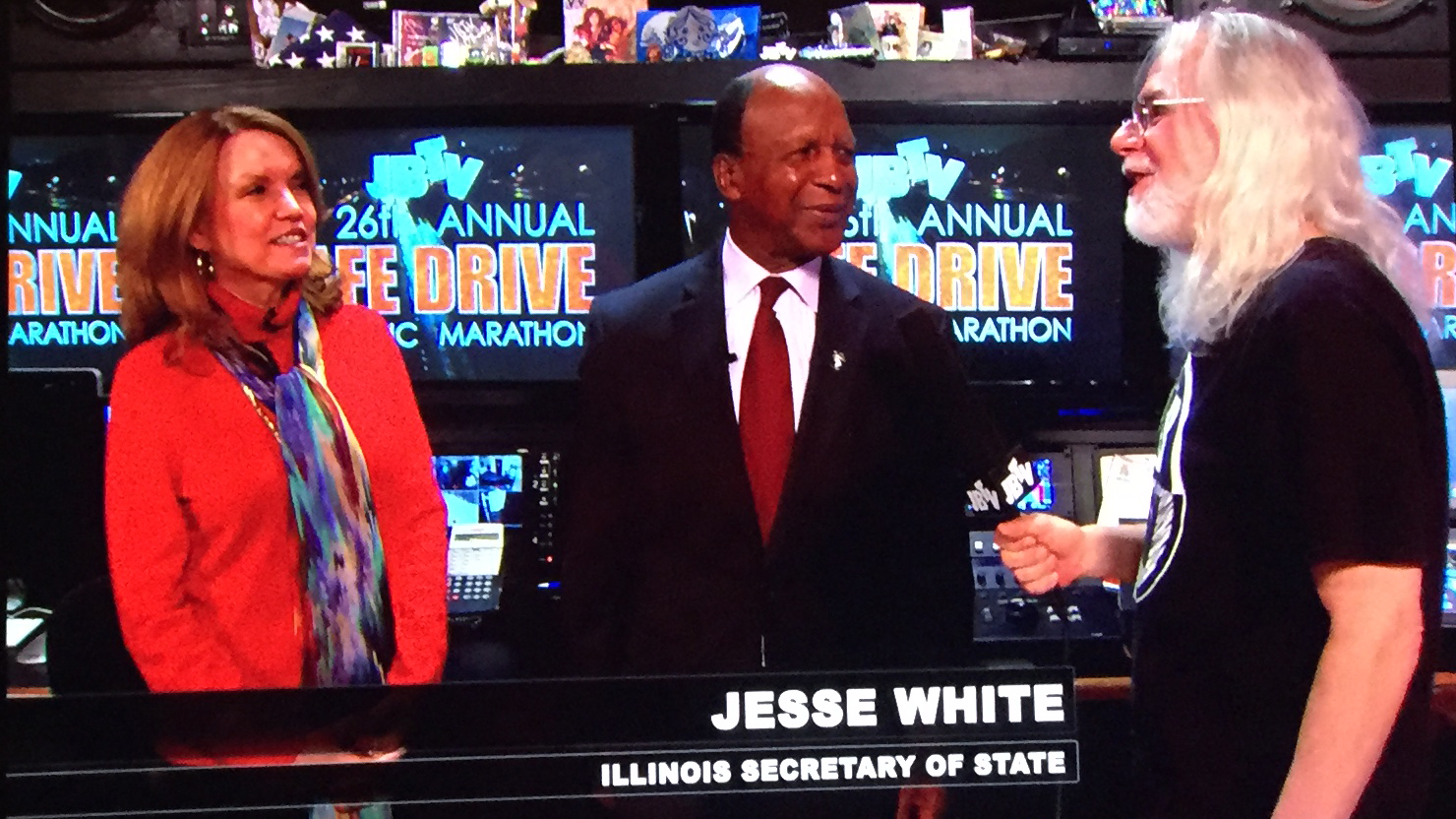 Marti Belluschi, left, Jesse White, center, and Bryant. (Courtesy of JBTV)
"Twenty seven years ago, there was always PSAs on television about drunk driving that didn't seem to have any cohesion," Bryant explained. "Marti Belluschi was working with MADD and I wandered into her office on Michigan Avenue and, literally, that's how the show was born. I said, 'What can I do to help you guys? I'm doing a TV show, but I don't want to do a normal PSA, I want to do something different.' So we came up with the marathon and I went to CAN-TV and they gave me 10 hours of airtime to do this. It was a New Year's Eve countdown show and we figured, 'Let's do it when people are going to be drinking and partying and maybe, in the back of their mind, something will click and they'll remember something that we said.' Plus get a lot of good music out there."
Last year, Bryant changed the long-running title of the marathon from "Don't Drink and Drive" to "Safe Drive" in order to reflect a more modern approach to driving responsibly.
"Now it's the texts, it's the telephones, TV, traffic locators. Especially with all of the stuff that they have in these cars now, you've got everything at your disposal," Bryant said. "It's more about distracted driving now than drinking and driving, and you've got to be 100 percent focused on what you're doing."
The "JBTV Drive Safe Live Music Marathon" will air on WJYS 62.1, WPVN 24.3, CABLE 25, CAN-TV 19 and CAN-TV 21 in Chicago; and nationwide through the TUFF-TV network. For a complete TV program schedule, click here. This year's featured performers include Local H, HIM, Mutemath, Young Rising Sons, Kongos, Neon Trees, Matisyahu and many more.
---
Helping artists break through
Bryant started his career in radio in 1969 and later transitioned into television in the early '80s with a production company he co-founded called Super Spots. Consequently, Super Spots provided TV commercials for 300 radio stations around the country.
"The record company would send us a one-inch video tape of someone like Madonna, but on that same reel there was Peter Murphy and there were all these other artists that I had never heard of," Bryant explained. "At 5 o'clock at night, 6 o'clock, when I was done with my work, I would look through all of these one-inch tapes and see all of these great artists. And that's how JBTV was really born in 1984."
Bryant and Smashing Pumpkins' Billy Corgan in 1994. (Courtesy of JBTV)
Inspired to help promote the often overlooked talent he was discovering, Bryant launched JBTV during Mayor Jane Byrne's administration when cable was unavailable in Chicago. The first shows aired in the city on WFBN–now the Univision-owned WGBO-DT 66–and later shifted to public access station CAN-TV as the city's cable TV ordinance unfolded, and hit national airwaves on New York's superstation WWOR-TV.
"With JBTV, I'm trying to help bands at the very beginning," Bryant said. "Basically, I want to help people with their careers. I have been compelled and it seems like that's been my mission since I was a kid."
A few of the many now well-known international artists that JBTV helped break: Green Day, No Doubt, Smashing Pumpkins, Blink-182, Fall Out Boy, Oasis, Radiohead and the late Jeff Buckley.
"We taped Jeff Buckley's last performance at Chicago's Metro and we gave the footage to his mother to put out a DVD," Bryant said."With all-ages shows at the Metro, you've got to be done at 10 o'clock, and at about four minutes to 10, he did his encore and everything and he goes backstage, and he's got the towel on his head and he goes, 'I'm doing one more song, I don't care, I'm doing "Hallelujah."' And he went out on stage, and it's an 11-minute song, and he took us past curfew, but the Metro–one of the noisiest, most amazing clubs–was dead silent as he was barely hitting the guitar strings. To this day, I still think it's just an amazing performance."
Watch Buckley's performance of "Hallelujah" below from the DVD "Live in Chicago 1995," recorded and edited by Jerry Bryant and JBTV.
---
Going with the flow
While the show's format has remained mostly consistent with rock and alternative artists, JBTV has incorporated R&B, hip-hop, country, classical and even a religious choir. One element that has changed over the years is the show's exclusive focus on live performances rather than music videos.
"Well, to me music videos don't have what they had back in the old days," Bryant explained. "Music videos used to have a vision with filmmakers who went on to be great movie directors, that put things together that were unique and different. Just like a good movie, you could take a compelling music video that's really, really well done, and you'll want to see it a hundred times. And nowadays, every video seems to be the same, and I hate to say that."
Technology has changed as well and, as a producer and engineer, Bryant explained the importance of embracing change and going with the flow.
"I love technology and embrace everything new," Bryant said. "We've done every type of format. I've gone from two-inch quad video tape in the early days and now I'm using digital disc recorders. Here I'll complain about videotape versus digital, but on the other hand, digital has allowed a lot more creativity without having the limitations of videotape. I like taking new technology and challenging myself to take it to another level, but I realize that sometimes the old technology is good to stay with too."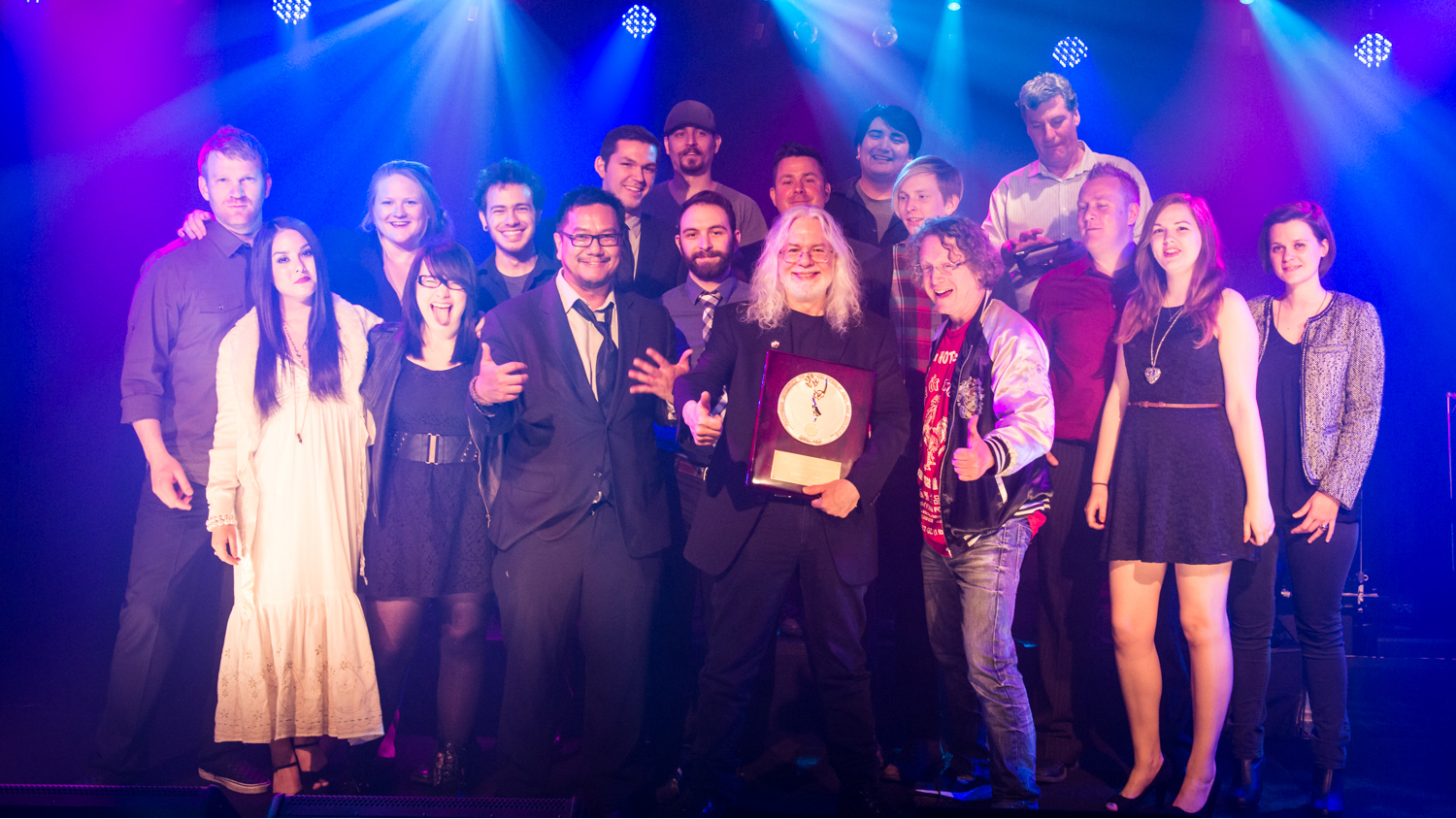 Bryant and crew on the set of JBTV. (Bill Whitmire)
While Bryant hasn't played any instruments since studying the church organ during his youth, Bryant has music in his blood. His aunt and uncle, Felice and Boudleaux Bryant, were songwriters that penned many of The Everly Brothers hits and Bryant recalled memories of the couple visiting during his childhood with the musicians and how the experiences helped shape his love for music.
"They would come up to Milwaukee to visit my parents and grandparents and they would stay up all night playing their music and the family hated it," Bryant said. "I loved it—I would stay up hanging out and listening. I was very intrigued that musicians work on their craft 24 hours a day. During the middle of the night they will wake up dreaming about a song lyric or writing a melody of some sort. They are always thinking about music—it's an obsession. And that's what I want to keep encouraging people to do is their obsession, no matter what it is."
Bryant's undying passion for music and commitment to helping artists has come with a cost. Since day one, Bryant has been self-financing the show at 100 percent and, despite money earned from his lucrative Super Spots career, Bryant announced earlier this year that he was putting 30,000 JBTV video reels up for sale.
"I've just done it without any real thought of the business or financial concern," Bryant explained. "I accumulated some wealth early on with our radio career and I've invested it. I haven't spent it on clothes, I don't spend it on cars, or partying, or any of that kind of stuff. I spend it on my craft, on my passion. I spend it on buying video switchers and editors and speakers and monitors and cameras and all of the crazy stuff that goes into making a television program. So I pretty much am going broke with my dream, but I wouldn't change a thing—ever."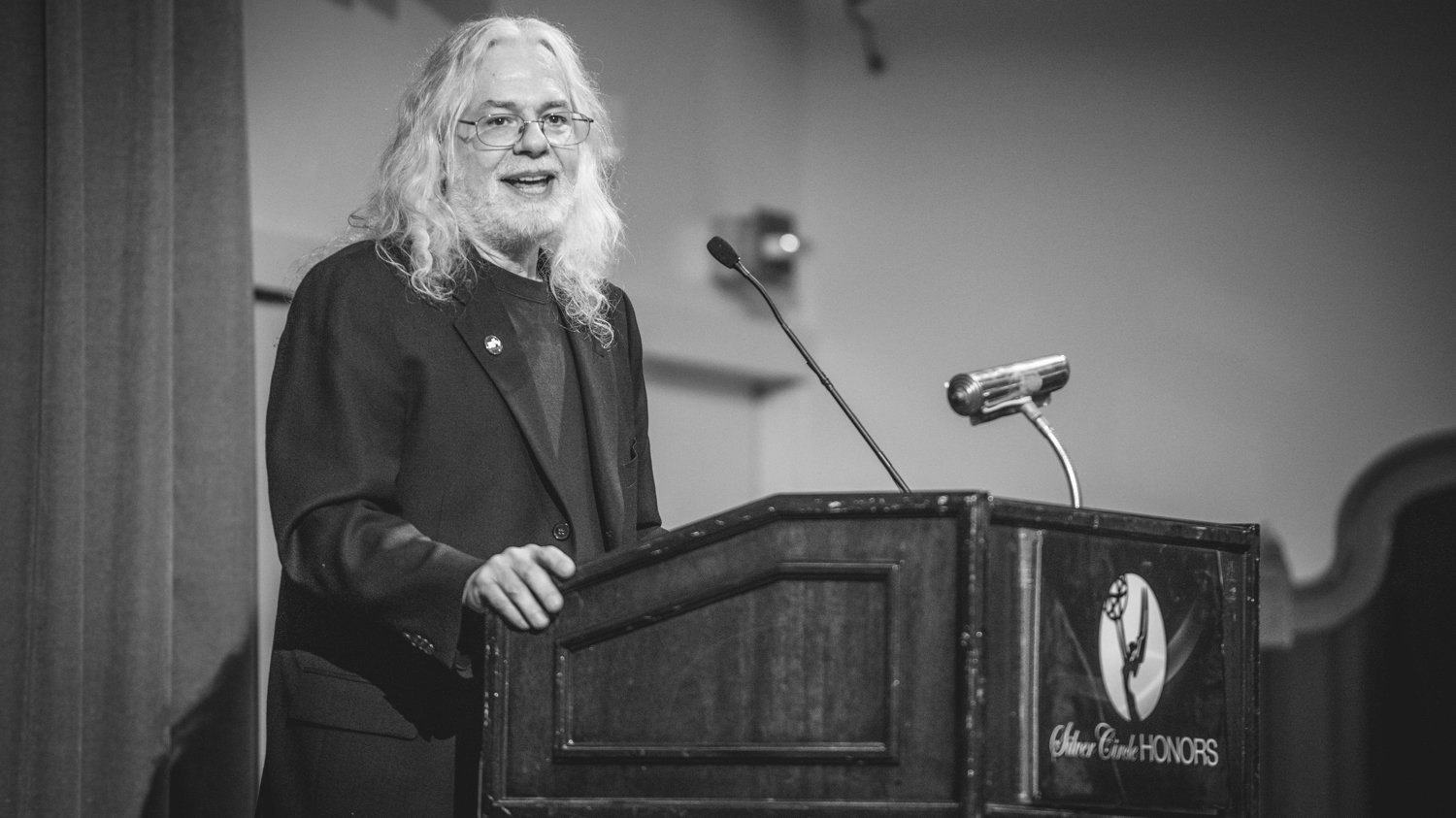 Bryant receiving the Silver Circle award in 2014. (Bill Whitmire)
In 2014, Bryant was inducted into the Chicago Silver Circle by the National Academy of Television Arts & Sciences in recognition of his achievements in more than 25 years of TV broadcasting.
"Music is the whole fabric of our society right now and I think, with all of the problems in the whole world right now, that music, globally, is going to have to be the thing to help change it all," Bryant said. "And that's why I want to help every band because you don't know who is going to be the next band that's going to break out to do that. That's why you can't write anybody off."
---
Follow Sean Keenehan on Twitter: @seankeenehan